8 Reasons You Should Tour The Country with a Bicycle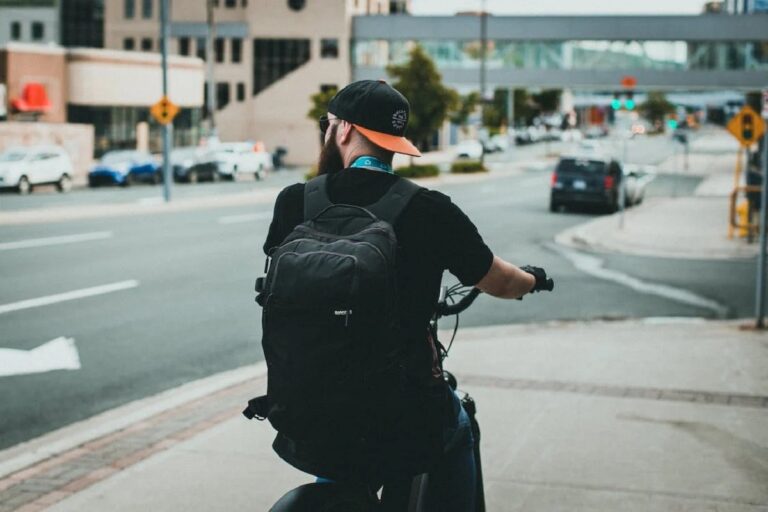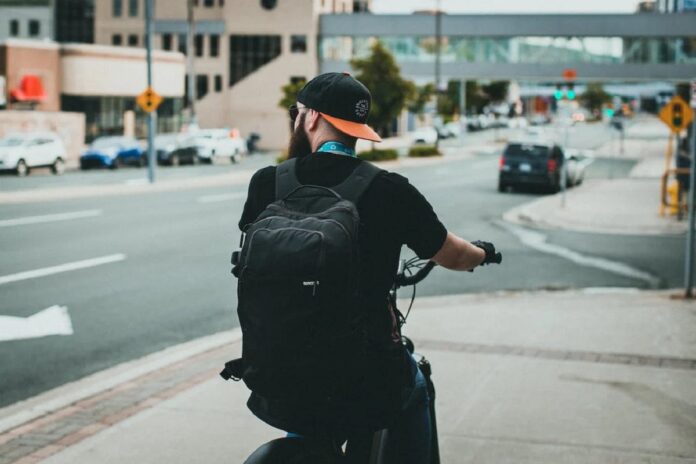 If you want to travel across the country, can you try cycling? It might seem outrageous, but hundreds of Americans tour the country using their bikes every year.
It will allow you to explore parts of your country you never thought possible and experience different cultures. If you are still on the fence about using a bicycle to travel around your country, here are reasons to help you make the jump.
1. It's Affordable
Unlike touring the country in a car or taking flights, using your bike to travel across the country is cheap. You don't need to spend money on fuel, and you can sleep in the wild. You can also cook. Check out reliable companies such as Specialized bikes to get the best deals on electric bikes for your cross-country bike tour.
An e-bike is the best for traveling long distances as it does not require too much pedaling. Furthermore, be informed of all the common problems you can face with an e-bike, and remember to carry a charger and extra batteries to avoid being stuck in the middle of nowhere.
2. Great for Physical Health
Cycling will help improve your overall health as it is labor intensive, thus exercising your whole body. This ensures that you are not overweight, and if you want to lose weight, you won't have to try hard as fats will burn naturally and muscles will develop. It's probably the only means of traveling that will help you get fit while still enjoying the world's wonders.
Riding outdoors is a great activity for boosting your mood, so while you are touring the country, the possibility of mental issues is lowered as the fresh air helps alleviate negative thoughts.
3. Connect With Nature
Cycling gives you the freedom to connect with nature in every way possible. While crisscrossing cities and towns, you will interact with the locals and have a firsthand feel of their daily lives, unlike a car where you will see life pass you by.
With cycling, you move at your own pace as you are not restricted by traffic rules and can stop at any point, thus allowing you to take in your surroundings. For instance, if you come to a river and feel like taking a dip to relax from the scorching sun, you only have to park your bike at the curb, unlike a car where you have to search for parking.
4. Reduces Your Carbon Footprint
If you want to reduce your environmental impact, biking across the country is the best way. With a bike, you don't release any toxic fumes, thus helping you reduce your carbon footprint and protect the planet and the environment.
5. Great for Making New Friends
If you love making friends, then cycling across the country will not only engage you in adventurous activities but also get you to meet awesome people. While riding is fun, you should never engage in long-distance cycling alone as it can be lonely, find a friend or join a biking community.
When cycling, you can stop and talk to people in your surroundings, unlike in a car. This allows you to connect with like-minded people and is an added safety blanket. It will also be an excellent opportunity to get people's ideas of places to visit, share your experiences, and even plan future escapades.
Since biking will allow you access to inner places in cities that would be a hassle to go with a car, you will get to camp in exquisite locations and make friends with locals with whom you can stay in touch with.
6. Great Way to Find Yourself
If you have inner struggles, cycling across the country will give you sufficient time to find yourself. When you struggle with your feelings, job, and responsibilities, you need to get away from your environment for several weeks to help you unwind and redefine your purpose. Yes, a vacation will be great but remember it requires a lot of spending, which you'd like to avoid.
Take your bike; you can invite a friend or two and take off; you can decide to travel to a neighboring city or state. You will have some great revelations about yourself, test your limits, and better learn to handle situations as they arise. This period and being out in nature frees your mind allowing you to think and reflect on your life.
You can also have deep conversations with your riding friends, which will help you gain various perspectives on your thought process. Do not rush it; take your time, and enjoy every little thing that comes your way, from taking walks in flower fields, taking a dip in rivers, or walking barefoot on grass. Learn to be spontaneous and to take pleasure from all life has to offer.
7. Freedom to Move Around
Moving around with a bike is easy as you are not restricted to the highway. You can use the backroads and access places you would not dare with a car. You are free and flexible and have the sole responsibility of when to move and when to rest, unlike with a bus or train where you'd have to stick to ticket times.
When biking, some places you will come across don't have access to technology, so you'd have to rely on your instincts or ask for directions from the locals. Besides, getting to know how to move about using a map or a GPS is the best mode of exploration as it will help you come across undiscovered gems of places.
When cycling, it's best to rely on your natural sense of direction, like using the direction of the sun or the wind. This will significantly improve your navigation skills.
Final Thoughts
Are you ready for your next adventure? Consider traveling across the country on your bike. It's fun and an opportunity to meet people, make new friends, connect with nature, and explore different cultures. Besides, it is the most affordable means of transport.
Subscribe to Our Latest Newsletter
To Read Our Exclusive Content, Sign up Now.
$5/Monthly, $50/Yearly