Get Rich Quick with These Low-Cost High-Profit Business Ideas – All Under $1000!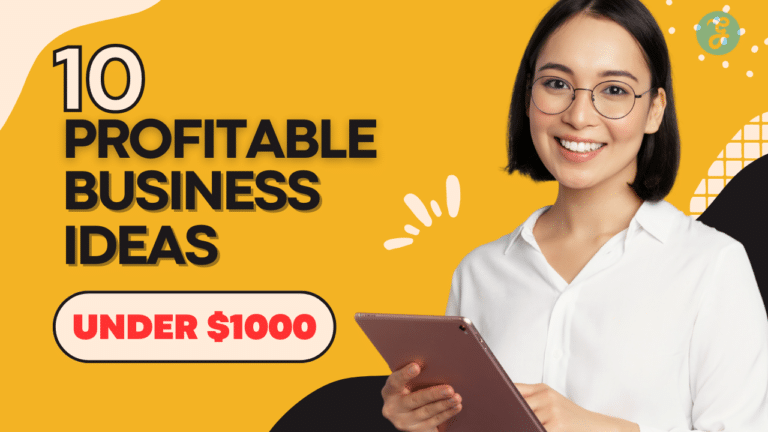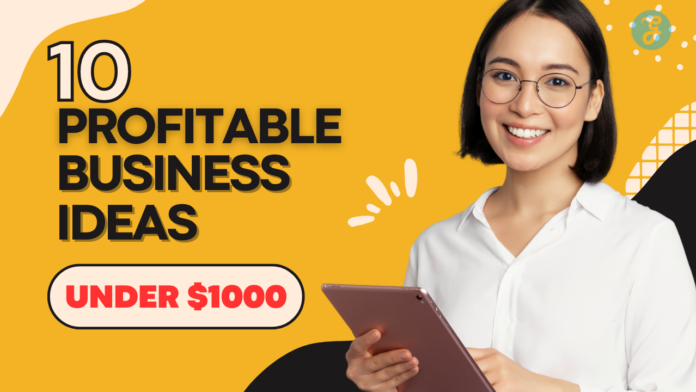 Navigating the business world with limited capital can be a daunting task. Did you know numerous highly profitable ventures can be started with an investment as low as $1000? This blog will unveil 10 high-return profitable business ideas that require minimal startup capital.
Keep reading to uncover how your small investment can reap big rewards!
Highlights
Starting a perfume-making business requires minimal investment and offers high-profit potential. Online resources can guide you to start on a small budget.

Curtain stitching is a profitable venture with low startup costs. Upholding quality, leveraging online platforms, and developing a comprehensive business plan is key to success.

Bread-making is a universal-demand business idea that can be executed from home with minimal investment and promising returns.

Launching a laundry service with Rs 5,000 can lead to significant growth opportunities. Professional services, additional offerings, and effective marketing strategies are crucial for success.

Pet sitting is a highly profitable business idea requiring little capital investment. It's an on-demand service that provides ample opportunity for growth in the industry.

Pest control businesses have low startup costs and offer solutions for residential and commercial properties while protecting them from damage.

Starting computer classes catered towards online shoppers or technology consulting can be lucrative, with intermediate skills required.
10 Highly Profitable Business Ideas
Discover 10 highly-profitable business ideas under $1000 that require a low initial investment but have the potential to generate significant profits.
Perfume Making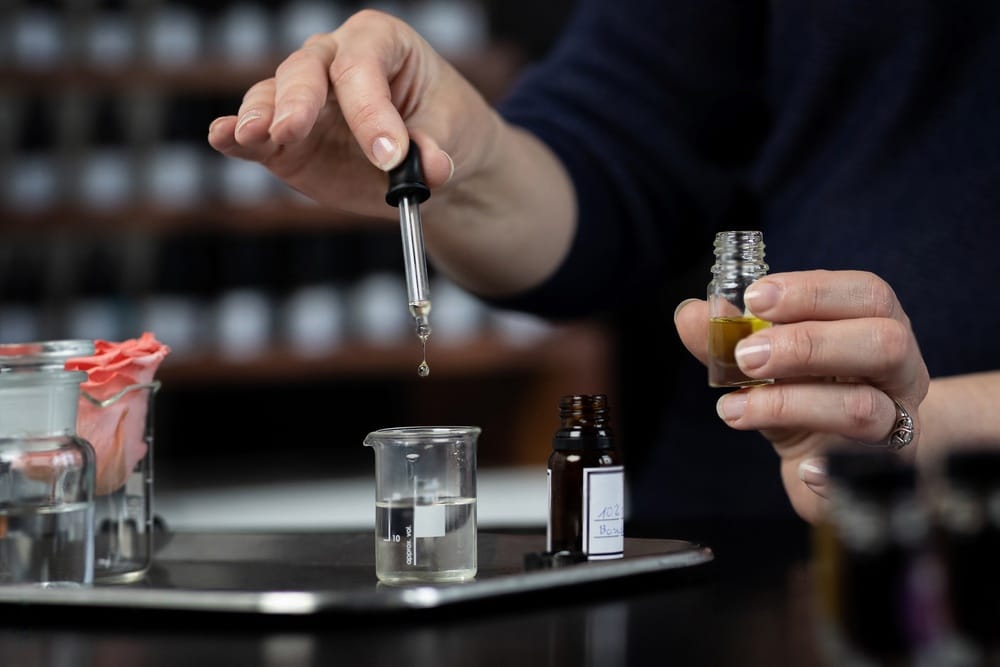 Perfume-making is one of the most lucrative and creative business ideas under $1000. Here's why:
The global perfume industry boasts a worth of $30 billion, illuminating the high-profit potential intrinsic to this field.

Creating an appealing fragrance can pull in customers, making perfume-making both an art and a profitable venture.

In addition to perfumes, launching a related product line, like deodorants or air fresheners, can provide supplementary income streams.

Although slightly more complex, cosmetic manufacturing is another avenue within this industry with promising returns.

There are numerous online resources available that offer guidance on starting a perfume business on a shoestring budget. They prove you don't need hefty investments to kickstart your entrepreneurship journey.

Even students with limited budgets can step into this industry sowing seeds for their entrepreneurial aspirations.
Curtain Stitching
Transform your passion for interior design into a thriving business with curtain-stitching, one of the most highly-profitable business ideas under $1000. Harness your creativity and flair for aesthetics to create unique designs that enhance any space's beauty. Offering unique, custom-made curtains caters to individual tastes and sets you apart in the market.
Starting this venture requires minimal investment. With just $1000, launch your curtain-stitching enterprise from the comfort of your home.

Uphold quality and style in every stitch. Paying attention to these details can attract customers and fuel the growth of your business.

Leverage online platforms for marketing and promotion. Utilize social media or create a website to reach potential customers.

Showcasing your work online lets customers get acquainted with your style, making it easier for them to choose you over competitors.

Develop a comprehensive business plan that outlines goals, strategies, target market, and financial projections. This document will serve as a roadmap guiding your journey from startup to success.

Be persistent and dedicated. Success doesn't happen overnight; it takes steady progress and unwavering commitment.
Bread Making
Bread-making stands as a highly-profitable business idea under $1000. At the forefront of this venture, you can kick off with less than $1000 and master the art of baking bread. The beauty of this business idea lies in its universal demand; bread is a staple food consumed worldwide, increasing its profitability exponentially. Even related searches affirm that starting a bread-making venture holds promising returns on your investment.
Laundry Service
Starting a laundry service is an excellent business idea that can be launched with just $1000. With the laundry service industry expected to experience significant growth in 2023, this venture presents a lucrative opportunity for entrepreneurs. The laundry business boasts a high success rate and has a straightforward business model. Women can significantly benefit from starting a laundry service as it is known to be one of the most profitable businesses for women.
Provide professional and efficient cleaning services.

Offer additional services like dry cleaning or ironing to attract more customers.

Market your business through various channels such as social media, local ads, and word-of-mouth recommendations.

Focus on customer satisfaction by delivering clean and fresh-smelling clothes on time.

Implement proper inventory management techniques to avoid any loss or misplacement of clothes.
Related Read: 30 Great Business Ideas in 2023
Pet Sitting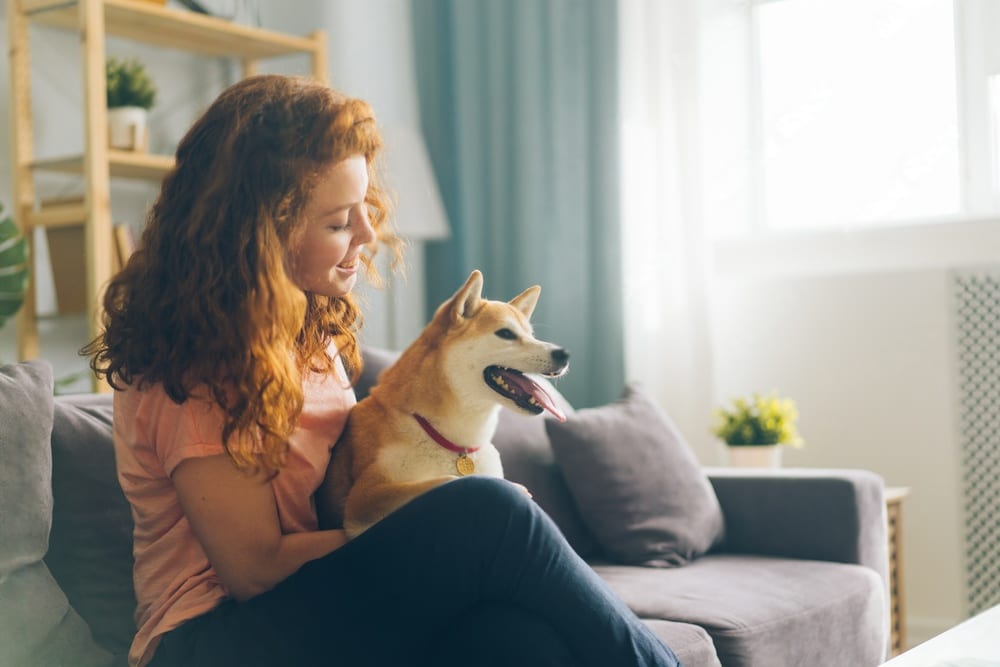 Pet sitting is a highly-profitable business idea that requires as little as $1000 in capital. This lucrative venture can be started alongside other ideas like perfume making, stitching, laundry, and computer classes. Pet sitting is listed as one of the best businesses to start with a minimum budget.
Pest Control
Pest control is one of the highly profitable business ideas under $1000. Here are some key points to consider:
Low startup costs: Starting a pest control business doesn't require a significant investment, making it an attractive option for aspiring entrepreneurs.
Service offerings: Pest control services can target residential and commercial properties. Providing rodent, insect, and mosquito control solutions can cater to many customers.
Importance of pest control: Pest control services help eliminate pests, protect properties from damage, and ensure a healthy living environment.
Profit potential: By offering effective pest control solutions, entrepreneurs can generate high profits with a small initial investment.
Licensing and certifications: Depending on the location, proper licensing and certifications may be required to start a pest control business. It is vital to research and adhere to the legal requirements.
Target market identification: Conducting market research and identifying target customers are crucial steps in starting a successful pest control business.
Computer Classes
A computer-class business with a capital investment of under $1000 can be highly profitable. Here are some key points to consider:
The computer classes business is listed as one of the highly – profitable business ideas under $1000.

It requires an intermediate skill level and some expertise in the field.

The overhead investment for starting this business is under $10,000.

The increasing popularity of online shopping indicates a potential demand for computer classes that cater to the needs of online shoppers.

Tutoring and online learning are other lucrative businesses that can be started with a capital of under 5k, highlighting the potential success of computer classes.

The computer classes business is associated with technology consulting, indicating its relevance and potential profitability in the industry.
Breakfast Shop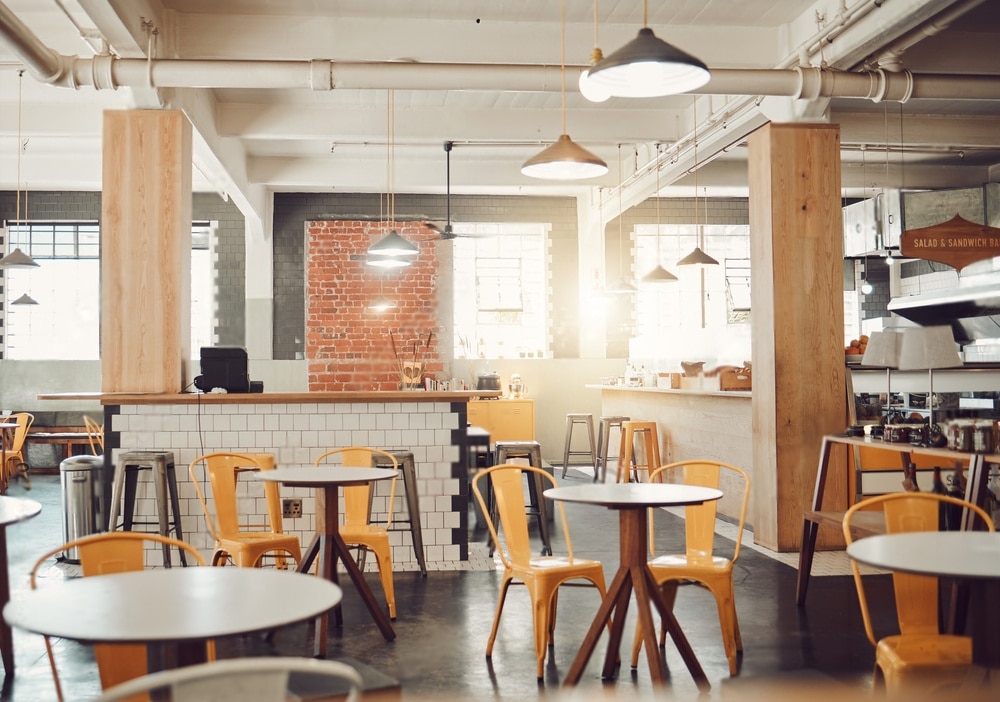 Starting a breakfast shop can be a highly-profitable business idea with a capital as low as $1000. Here are some key points to consider:
High demand: Breakfast is the most important meal of the day, and many people don't have time to prepare it themselves. A breakfast shop can cater to this demand and provide convenient and delicious morning meals.
Menu variety: Offer a diverse menu with sandwiches, omelets, pancakes, smoothies, and healthy breakfast bowls. This will attract customers with different tastes and dietary preferences.
Location: Choose a strategic location for your breakfast shop, such as near offices, residential areas, or transportation hubs. This will ensure regular foot traffic and potential customers throughout the day.
Grab-and-go options: Many people prefer quick breakfast options that they can grab at work or school. Incorporate grab-and-go items like pre-made sandwiches or packaged snacks for those on the move.
Healthy choices: With the increasing focus on health and wellness, offering nutritious breakfasts can set your shop apart from competitors. Include options like gluten-free bread, organic ingredients, or vegan alternatives.
Online presence: Create an online presence for your breakfast shop through social media platforms and a user-friendly website showcasing your menu, customer reviews, and promotions. This will help attract more customers and build brand loyalty.
Collaboration with local suppliers: Partnering with local farmers or food producers can provide fresh ingredients and create positive relationships within the community.
Delivery service: Consider offering delivery services for customers who prefer having breakfast delivered to their doorstep. This can be done through partnerships with food delivery apps or by hiring dedicated personnel.
Upselling opportunities: Besides offering breakfast items, you can maximize profits by selling additional items like coffee or freshly squeezed juices as complementary products.
Creating a cozy ambiance: Make your breakfast shop a welcoming and comfortable space for customers to enjoy their meals. Consider adding comfortable seating, attractive decor, and a pleasant atmosphere.
You May Find Interest: 10 Best US States for Business in 2023
Drinking Water Supply
If you're looking for a highly-profitable business idea under $1000, consider starting a drinking water supply service. With the increasing demand for clean and safe drinking water, this business has excellent potential to succeed. Here are some reasons why it's a profitable venture:
The market demand for drinking water is high due to growing health consciousness and concerns about water quality.

Drinking water supply requires minimal investment as you can start with essential equipment like water tanks, purifiers, and delivery vehicles.

You can offer various types of drinking water, such as bottled water, purified water in jars or cans, or customized options like flavored or infused waters.

By offering home delivery services, you can cater to individuals and families who prefer the convenience of having clean drinking water delivered to their doorstep.

This business allows for flexibility in terms of location. You can start small by targeting a specific neighborhood or expand your reach gradually.
Travel Agency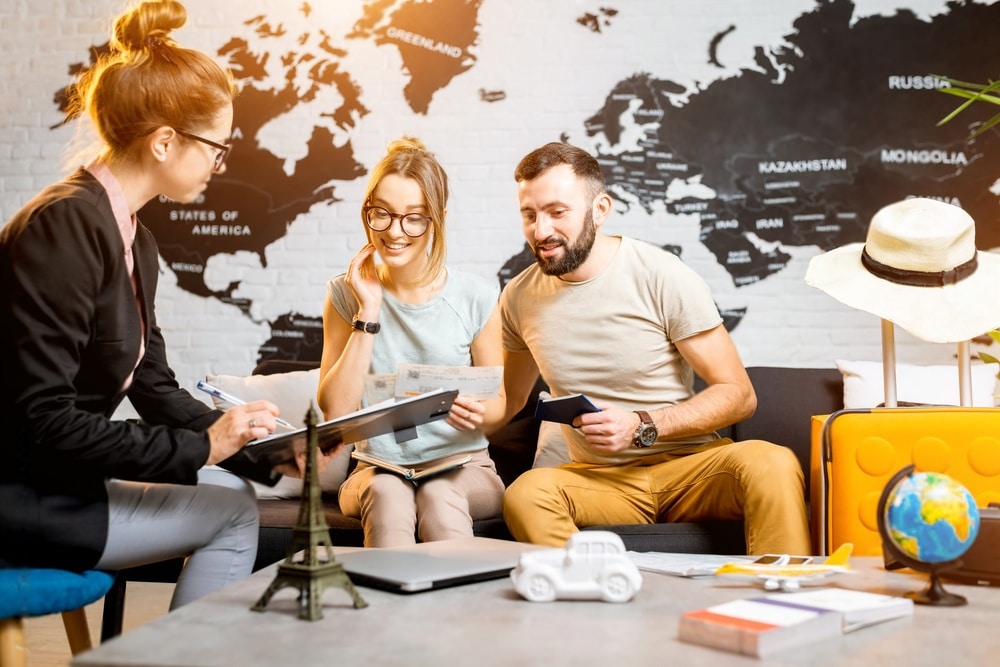 Starting a travel agency is among the most highly-profitable business ideas under $1000. Here's why:
Travel agencies assist individuals and groups in planning and booking their travel arrangements, such as flights, accommodations, transportation, and tours.

With the growing popularity of travel and tourism, the demand for reliable and efficient travel agencies is on the rise.

A travel agency can attract clients who value convenience and expertise by offering personalized service and expert knowledge about different destinations.

Travel agencies can earn revenue through commissions from airlines, hotels, car rental companies, and tour operators for bookings made on behalf of clients.

Additionally, travel agencies can offer add-on services such as travel insurance, visa assistance, and guided tours to increase their income further.

With technology and online booking platforms, starting a travel agency has become more accessible.

By leveraging social media platforms and digital marketing strategies, a travel agency can reach a wider audience and promote its services effectively.

Starting a travel agency can be a lucrative venture in a post-pandemic world where people are eager to explore new destinations again.

Despite the low initial investment required to start a travel agency, building relationships with industry partners and staying updated on the latest trends in the travel industry is essential.
Bottomline
In conclusion, these 10 highly-profitable business ideas under $1000 provide aspiring entrepreneurs with a range of options to start their ventures on a limited budget.
From perfume-making to computer classes and pet-sitting, there are opportunities for different skill sets and interests. With strategic planning and effective marketing strategies, these low-budget businesses have the potential to generate good profits and pave the way for success in the competitive business world.
Frequently Asked Questions (FAQs)
Check some commonly asked questions here on profitable business in 2023.
1. Can I start a profitable business with only $1000?
Yes, starting a profitable business with just $1000 is possible. Various low-cost business ideas have the potential to generate good profits with careful planning and intelligent execution.
2. What are some examples of highly-profitable businesses I can start with $1000?
Some examples of highly-profitable businesses you can start with $1000 include online tutoring services, homemade food delivery, handmade jewelry or crafts sales through online platforms, social media management services for small businesses, and personalized gift creation and sales.
3. How can I ensure the profitability of my low-cost business venture?
To ensure the profitability of your low-cost business venture, it is important to conduct thorough market research to identify high-demand products or services within your budget constraints. You should also focus on cost-effective marketing strategies such as social media promotion and word-of-mouth referrals to reach your target audience without spending too much on advertising.
4. Are there any risks associated with starting a low-cost business?
Starting a low-cost business comes with certain risks, like any other entrepreneurial venture. These may include limited funds for initial investment and expansion opportunities and competition from existing players in the market. However, by carefully managing expenses, consistently delivering quality products or services, and continuously adapting to market trends, you can minimize these risks and increase your chances of success.
Subscribe to Our Latest Newsletter
To Read Our Exclusive Content, Sign up Now.
$5/Monthly, $50/Yearly