9 Ways to Improve Business Communication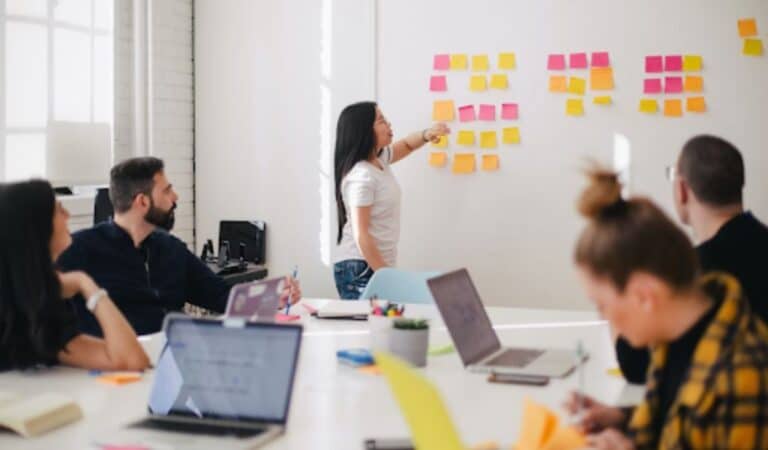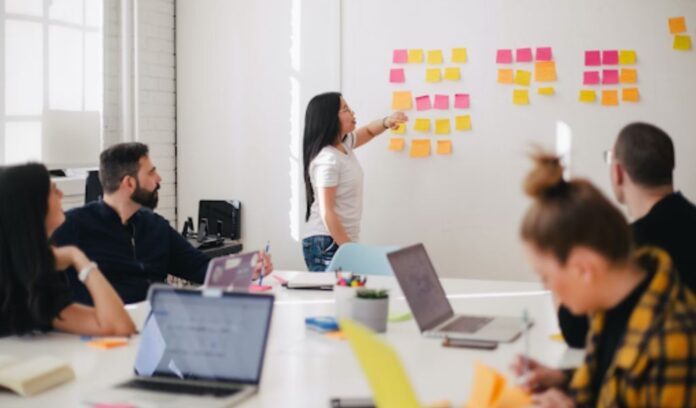 Listen to the Podcast:
Effective business communication is crucial for any business to thrive, no matter its size. Ineffective interactions with clients, customers, or colleagues can hinder your success. It's essential that managers possess the ability to foster communication among team members. Luckily, business owners have access to numerous tools that can promote productive work and ensure that every worker is on the same page.
1. Bring the inside information to everyone
Learn the ropes of your organization faster by incorporating its key internal knowledge into your training and creating reference materials. Otherwise known as "sticky" information, this encompasses everything from document prep procedures to overall best practices. Make the most of your team's potential by providing easy access to these crucial insights.
2. Provide access to quality mail service
Ensure every employee has a top-notch email system. Implement a spam filter to eliminate unwanted messages, so your team's inboxes don't overflow with irrelevant content. By doing so, you avoid any vital emails accidentally getting deleted amongst the spam.
3. Discover online fax
Perhaps you don't know or don't take full advantage of online fax. In fact, you can download Fax from iPhone: Fax App and use this digital technology everywhere. From your iPhone, you can send a fax to a landline machine or a virtual address. The application allows you to convert a physical document into a digital copy and send it by fax. All this happens in a matter of seconds, which greatly increases the effectiveness of communications in your business.
4. Strengthen connections
Effective communication is key to achieving team success. It is vital for managers to connect with their employees and listen to their concerns. This improves communication and productivity, and it can be achieved through management training programs. When employees feel heard and valued, they are more likely to stay connected and motivated.
5. Encourage information sharing
Empower your workforce with a virtual space to exchange industry insights and news. Encourage your employees to share their knowledge and keep them engaged. Amplify your communication efforts with a more purposeful approach and unlock valuable business insights along the way.
6. Plan external events
Boost team communication with fun events outside the office! If some employees still haven't met, plan a holiday party or happy hour. Exciting events create anticipation and help build engagement and communication. Let's bring your team together and have some fun!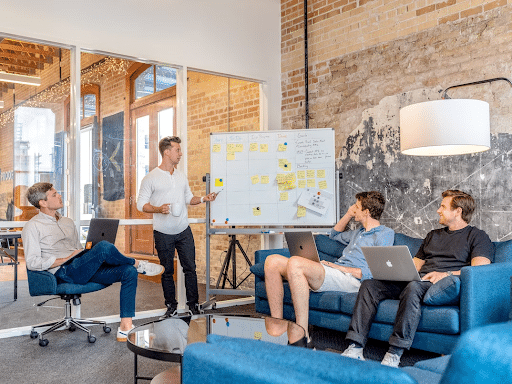 7. Make the mission and vision of the company clear
Unify your employees towards a common goal! Educate them on your company's mission and values, either through training or periodic reminders. With a shared understanding, they will communicate more effectively to achieve success.
8. Create an open dialogue
Stay in the loop on company updates, growth, and future objectives. Keep your team in the know through a bi-monthly newsletter or regular company gatherings. Better yet, foster engagement by inviting their participation. Welcome feedback and questions—harness their collective ideas. When your team feels their input matters, communication will flow smoothly, and they'll be invested in the company's success.
9. Use project management tools
Discover the ultimate arsenal of online communication tools that can boost your project's productivity like never before. From keeping track of progress to saving time, options like Monday and its alternatives put you in control. Embrace the future of efficient documentation and seamless collaboration.
Conclusion
From making sure everyone is kept in the loop to not relying too heavily on technology, there are many ways to improve business communication. Not only will this ensure a more civil and productive workplace, but it can also help boost productivity and even the top line of a company. Above all else, keeping an open mind while taking a constructive approach can make the biggest difference when it comes to strengthening business communications.
Companies should train their staff on how to communicate better with each other in order to create strong relationships within the organization and ultimately improve performance that will benefit both parties. Businesses have to constantly optimize their communication strategies in order to stay competitive and grow. An increase in efficiency can save time and money, while correctly following all procedures can help establish trust with customers or investors. Employing these tips should empower businesses to achieve better results by improving communication across all company layers.
Subscribe to Our Latest Newsletter
To Read Our Exclusive Content, Sign up Now.
$5/Monthly, $50/Yearly