Portable Spray Booth and Its Types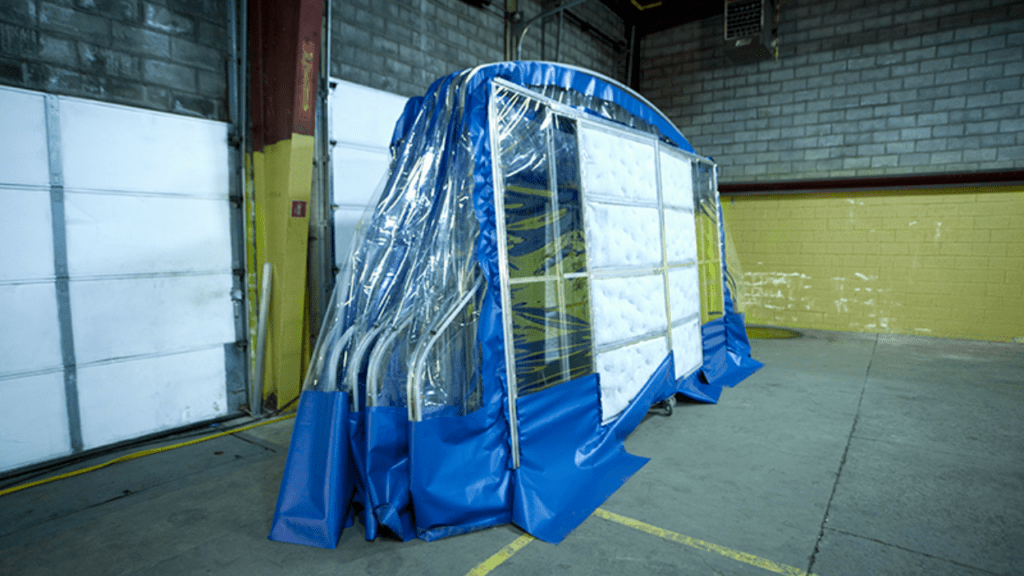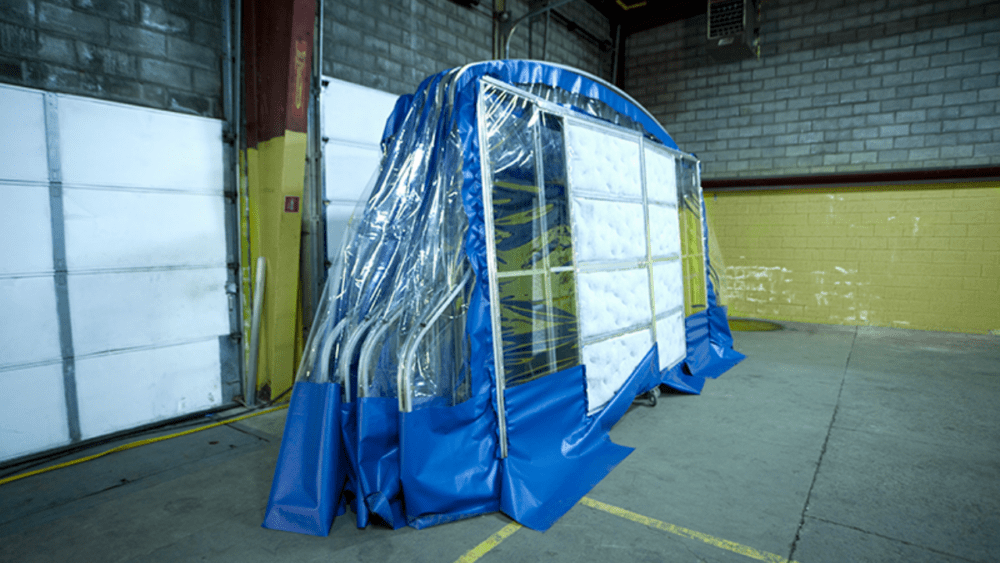 A portable spray booth is a specifically designed enclosure, used to isolate the vapors that are expelled during painting. By using a three-tiered utilization process, a portable spray booth removes the hazardous vapors from the environment creating a safe breathing zone.
This automated system executes a painting job with high precision, while curtains help to remove the paints, oil, and dust.
The portable spray booth is expanded with mechanisms that equip the manufacturing industries with faster delivery and efficiency in performing the painting jobs.
Types of Portable Spray Booth
You can buy high-quality, automated, semi-automated, electric portable spray booths for painting, they come in different designs and colors. Here we are going to discuss it few types, let's get knowledge about them and choose anyone according to your requirements.
1)   Car Portable Paint Booth
This portable spray booth is made of container style that can move to other places after the process. Its features include a stainless-steel heat exchanger, optional gas heating, telescope track structure, eight groups of lower lights, exhaust filter, two rows of standard flower grills, square pipe, bending parts, etc.
Moreover, the car portable paint booth is equipped with conventional Australian procedure electric control systems such as star-delta start, pressure gauge, and wire color depending on the requirements of the customers.
2)   Inflatable Spray Paint Booth
This type of portable spray booth has waterproof strong material and high density, that is easy to move and inflated. It is expensive with 85kgs weight and can be used outside or inside easily. It has a removable flooring system, doorway, and filter plus can access the blowers, rope, sandbag, and repair material. You can read more at Alibaba Blog.
3)   Small Car Spray Powder Coating Booth
Another type of portable spray booth is a small Car Spray Powder Coating Booth.
Spray powder booth with automated gun fixed spraying method equipped with a cleaning device to clean the accumulated powder quickly at the bottom of the powder booth. It adopts the recycling pipelines which provide the convenience of quick cleaning. It further features the powder supply centers, various colors of power spraying, the open hand-filling platform, stainless steel plate, double or single-layer structure, and PP plastic plate is recommended.
4)   Spray Paint Tent
It is a large spray shelter with a built-in floor and portable spray booth that protects your surrounding area from overspray drift. The spray tent features a paint spray shelter, easy to set up, a protective mesh screen, a big shelter for big projects, and large safe spray paint to provide you with a great space to complete your project. Moreover, this structure with two poles into the included storage back to the easy store.
Subscribe to Our Latest Newsletter
To Read Our Exclusive Content, Sign up Now.
$5/Monthly, $50/Yearly