Bangladesh Enters a New Era in Aviation as PM Hasina Opens 3rd Terminal at Dhaka Airport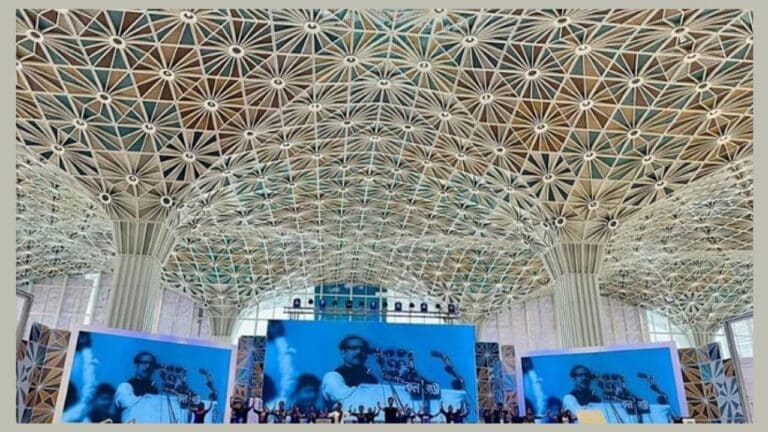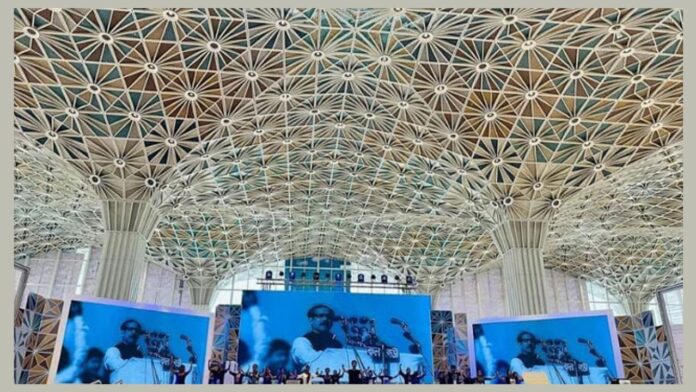 The much-anticipated third terminal of Dhaka's Hazrat Shahjalal International Airport has partially opened, with the goal of improving passenger services and expanding air linkages with the rest of the world.
On Saturday, Prime Minister Sheikh Hasina dedicated the new terminal.
According to the prime, the terminal is an important step toward Bangladesh's objective of becoming a worldwide aviation hub.
"When the Awami League took control in 1996, our airport had little to offer. Since then, we have undertaken a number of development efforts. "In Chattogram and Sylhet, we built two international airports," she explained.
Hasina emphasized Bangladesh's advantageous geographical location and the country's potential to act as a gateway between the East and the West.
"That is why we are working to make Cox's Bazar an international airport." In addition, we are constructing all local airports to ease inter-district air travel."
Following the inaugural event, a Biman Bangladesh Airlines flight from Dhaka took off from the third terminal. Additionally, you can also read about- Sheikh Hasina Opens Bangladesh's First Metro Rail
The terminal will not be completely functioning for at least another year. It now has limited functioning, which is why the Civil Aviation Authority is referring to its debut as a "soft opening."
Air Vice Marshal M Mafidur Rahman, chairman of the Civil Aviation Authority of Bangladesh, stated that 90 percent of the building work for the soft opening has been completed, and airlines would be allowed to use the terminal's new parking area beginning Saturday.
According to him, the terminal may not be operational for another year when systems integration and calibration are completed.
On Monday and Thursday, the terminal was also used for two Biman Bangladesh Airlines flights to Kathmandu.
Read More: Dhaka's First Elevated Expressway: A Game Changer for the Capital
The terminal's development began in December 2019. The ground handling job at the terminal has been assigned to a Japanese company.
On Saturday, Hasina arrived at the airport about 10:20 a.m. and took a brief tour of the new terminal.
She spoke with immigration agents and visited the pre-boarding security scanning area. The premier also strolled along the moving walkway to see a graphic depicting the full operational capacity of the third terminal.
Before officially opening the terminal, she went through a photo gallery and the boarding area.
According to Bangladesh Sangbad Sangstha, the new terminal will be linked to the elevated highway, subterranean railway, and airport railway station by an underground tunnel.
Hajj pilgrims will also be able to access the third terminal via an underground tunnel from the Ashkona Hajj Camp.
"We can say the third terminal is the first milestone to realise Honourable Prime Minister Sheikh Hasina's dream to make Bangladesh an aviation hub," Mafidur remarked in a press conference.
Also Read: Padma Bridge: The Pride of Bangladesh