Best Pakistani Women's Clothing Brands in UK and USA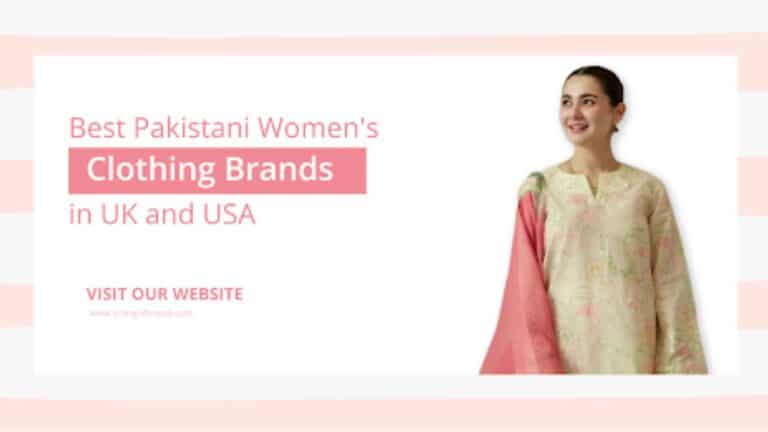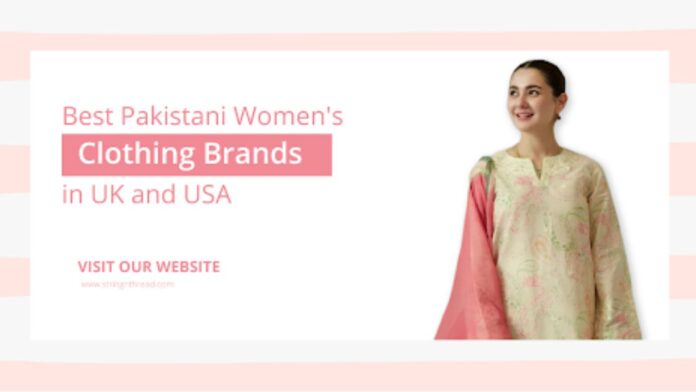 Pakistani clothing is a blend of tradition, culture, and elegance that appeals to many people around the World. Pakistani outfits are famous among people in the UK and USA who want to dress to impress without sacrificing comfort. Whether it is casual wear, formal wear, or bridal wear, it offers a variety of designs, colors, and fabrics to suit every occasion and taste.
One of the leading Pakistani women's clothing stores in the UK and USA is String & Thread, which offers top-tier brands. Founded in 2014. It is an online boutique specializing in high-quality desi outfits like Anaya clothing at affordable prices. This store has many collections, from lawn suits and kurtis to party wear and wedding dresses. 
Top Pakistani Women's Clothing Brands in the UK and USA
The fashion industry has seen a surge in Pakistani clothing brands that blend contemporary and traditional designs. Here are some top-notch brands for overseas Pakistanis. 
Maryum N Maria is renowned for its exceptional craftsmanship in crafting the Pure Chiffon Embroidered Collection, combining the latest fashion trends with innovative styling and cuts for each outfit. Their expertise extends to exporting custom-sized Pakistani ladies' suits worldwide, tailored to match the unique designs. With a commitment to quality and creativity, Maryum N Maria is a premier destination for those seeking trendy and elegant fashion choices.
Khaadi offers budget-friendly, stylish clothing in formal and casual wear segments. Their dedication to reviving traditional hand-woven fabrics has earned them numerous accolades in the fashion industry, setting unmatched standards. They continue to stay ahead, making traditional clothing fashionable and accessible.
Farah Talib Aziz's creations radiate femininity with vibrant colors and intricate floral embroidery, capturing the hearts of fashion enthusiasts this season. Her lawn collections, featuring charming chikankari ensembles paired with silk dupattas in striking contrasts, dominated the fashion scene. Farah Talib Aziz's bold and vivid solid colors are a widespread choice for Eid celebrations, making her designs prominent among fashion enthusiasts.
Maria B. is a globally recognized women's brand for its versatility and elegance. Their collections span from ready-to-wear to formal attire, showcasing various designs to help you make a stylish statement. Whether you're seeking casual or formal wear, Maria B.'s offerings will set you apart with their acclaimed fashion sensibility. 
Emaan Adeel's premier formal collection, Le Festa, is a gateway to channel your inner celebrity through fashion. The collection offers a wide selection of ensembles for women who aspire to leave a lasting impression, blending originality, elegance, and a touch of flair. 
Unbeatable Qualities that Make String & Thread Stand Out from the Crowd
Dedication to Accessibility 
String & Thread was founded to bridge the gap between the increasing demand for ethnic Pakistani and Indian clothing in the US market and the limited supply. They are committed to making these products accessible to all, offering them at fair and affordable prices. Furthermore, they have a mission to normalize the wearing of Kameez Shalwar and other ethnic attires like Jazmin collection for future generations.
Exceptional Milestones 
They have achieved remarkable milestones, including a significant social media following, processing over 50,000 orders, and building a loyal customer base of over 15,000 individuals. 
Extensive Variety
String & Thread boasts the most extensive variety of ready-to-wear Pakistani clothing in the USA. They cater to diverse sizes, offering products ranging from XS to XXL. Their commitment to inclusivity ensures that everyone can find the perfect outfit.
Community Support
They actively contribute to the local Houston community by sponsoring various events, fostering a sense of belonging, and supporting local initiatives.
Exclusive Authorized Retailer
They are proud to be the exclusive authorized retailer of top Pakistani brands known for their A+ grade quality. String & Thread has expertise that transforms unstitched fabric into finished garments that mirror the catalog pictures, ensuring customers receive precisely what they expect.
Top Brands and Labels
String & Thread is home to many major brands and labels from Pakistan, including Maria B, Anaya by Kiran Chaudhry, Gul Ahmed, and more. Their extensive product range covers basic, casual, party, and evening wear for women, men, and kids.
South Asian Community Focus
Their primary target audience is the South Asian community in the USA, encompassing individuals of Pakistani, Indian, Bangladeshi, and Afghan origins. They understand this community's unique fashion preferences and cultural nuances, tailoring their offerings to meet their needs.
Closing Thoughts on Styling 
The world of fashion has seen an influx of Pakistani women's clothing brands making their mark in the UK and USA. These brands, with their fusion of traditional craftsmanship and modern aesthetics, have redefined elegance and style for women across borders.
From the timeless creations of Sana Safinaz to the intricate designs of Maria B and the versatile options offered by Khaadi, the choices are endless. Be it casual wear or formal attire, these brands have curated collections that cater to every occasion.
Moreover, the convenience of online shopping has made these coveted Pakistani brands easily accessible to women seeking quality and comfort. In fact, stores like String & Thread can be your trusted destination for authentic and stylish ethnic clothing.