Positive Role of a Man Can Create Peaceful and Equitable Society 
In the midst of winter in 2015, nine progressive friends including my wife visited Birishiri to enjoy the beauty of Garo Hills. We set up our base camp on a hill. The campfire and barbeque party were continued with singing, dancing, and making jokes. While having fun one of my friends asked do you still hang mosquito net every night at home. I replied, yes, I do. Then the folks started to make fun of me with laughter. My wife replied with an astonished tone, is this the role of a female? The friend responded that's why I won't marry a woman who won't hang a mosquito net. My wife said, guys, I can't tie my shoelaces, my husband helps me to tie it too.
This is an example of verbal abuse of gender-based violence. "Globally, 35 percent of women have ever experienced physical and/or sexual intimate partner violence or sexual violence by a non-partner." "15 million adolescent girls worldwide, aged 15–19 years, have experienced forced sex." There are many forms of gender-based violence psychological, physical, sexual, intimate partners' violence, and economical violence. If we look carefully around, we may realize that sometimes the words of our mouth are also a form of abuse. We may verbally abuse women consciously or unconsciously. The above incident is an example of verbal abuse.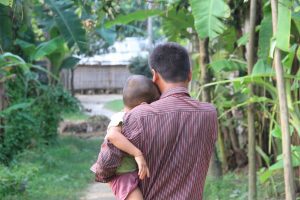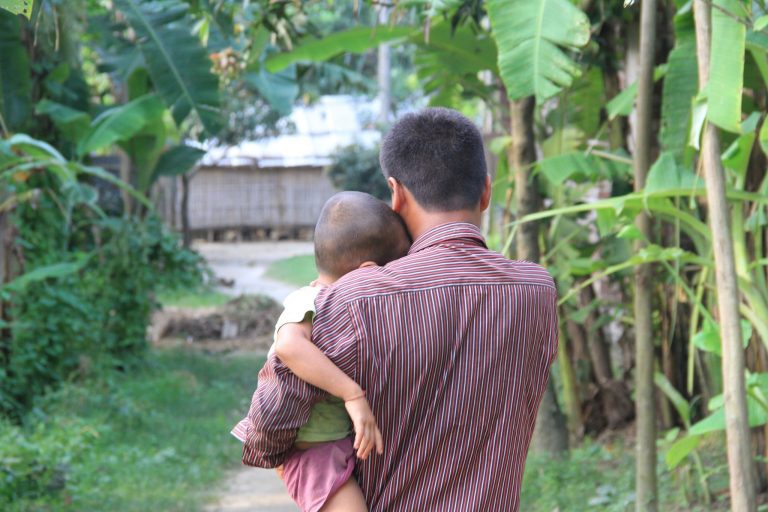 My learnings from this silly incident are my friend did not realize at first that he abused us; and in our subconscious mind, we define the work of male and female. We have adopted this learning and practice from our family, society, culture, and country. Traditionally we live in a patriarch society. From a very early age of our childhood, our parents purchased pistols, cars, and airplanes as toys for the boy; and dolls, pots, and cooking set for the girl. Consequently, in childhood, the baby boy's mindsets as dominant like the father and the baby girl's mindsets as subservient like the mother.
Our society celebrates masculinity by organizing the occasion of circumcising. Nevertheless, people try to hide the incident of the first menstruation of a girl. Even most of the adolescent girls don't get any knowledge of personal hygiene management during the menstrual period. In Bangladesh, "Around a quarter of the female students did not go to school during menstruation and almost one-third thought that menstrual problems interfered with school performance. Just over half of students reported that they were forbidden from religious activities; while 74% of them were forbidden from non‐religious activities during menstruation".  Not only the society but also the educational institution discriminates by mentioning the elective subject Agriculture for boys and Home Economics for girls.
Our culture, our cinema, drama, and advertisement promote that women will serve the men. They cook, clean, caring the babies, do household chores without any cost. In the economy of Bangladesh the domestic labor of women is uncounted, "A vast majority of women work 16 hours a day and at that rate they put in about 771.2 million hours a year. The output is worth between US$ 69.81 and US$ 91 billion. And if it were added to the GDP, its size would have doubled."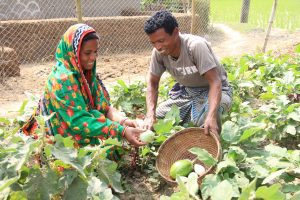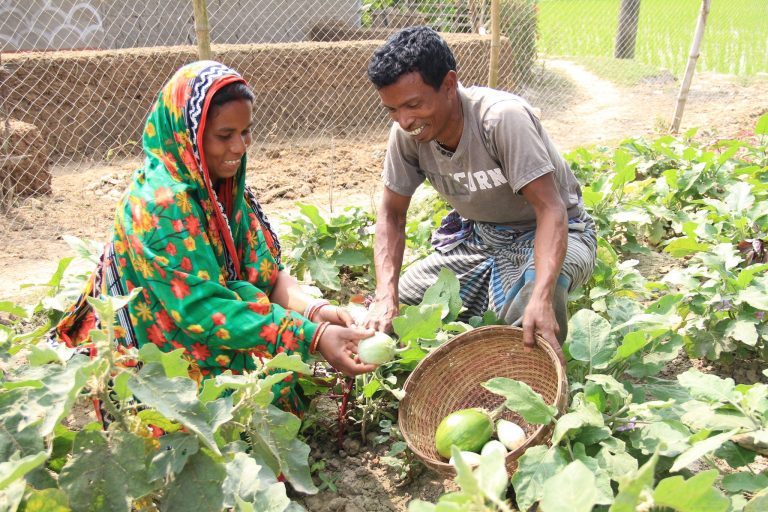 If we want to build a progressive society for human beings, we need to start with our family. A simple step like making tea in a cozy morning for the wife can turn the scenario of a family. Subsequently, we should implement women-friendly activities in the society and country. Along with enhancing men's life skills in household tasks. The decision-makers, policy implementers, political parties, and religious parties should practice equitable rights for women and men in our society. Only ensuring equitable rights for all can orange the world to reduce violence against women. 
Subscribe to Our Latest Newsletter
To Read Our Exclusive Content, Sign up Now.
$5/Monthly, $50/Yearly