Awail Best Customer Support With Office Ally Practice Mate Software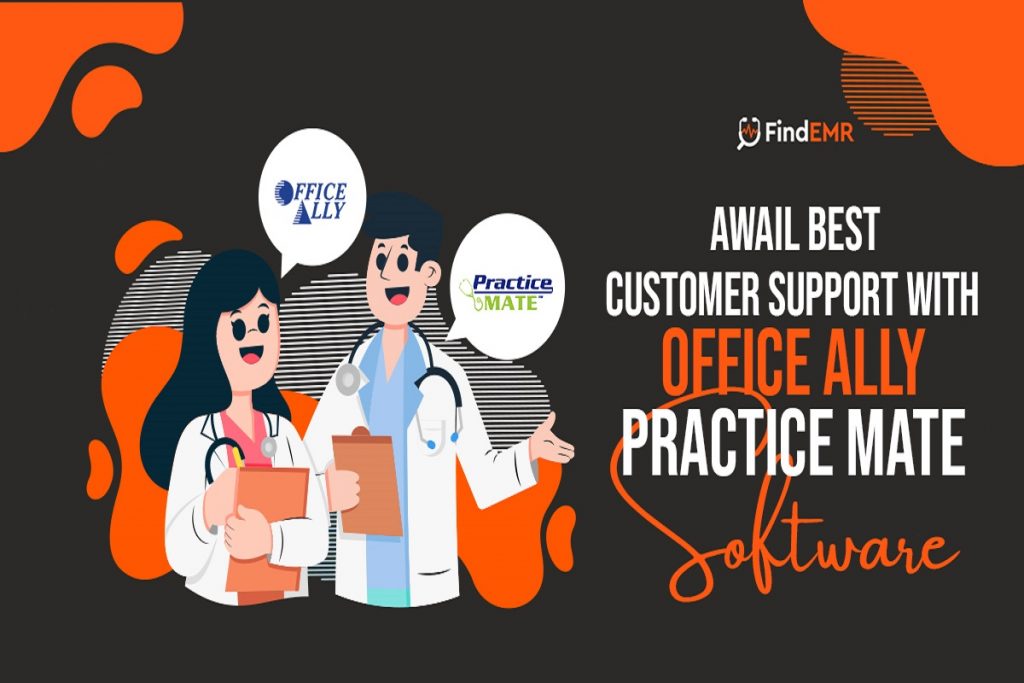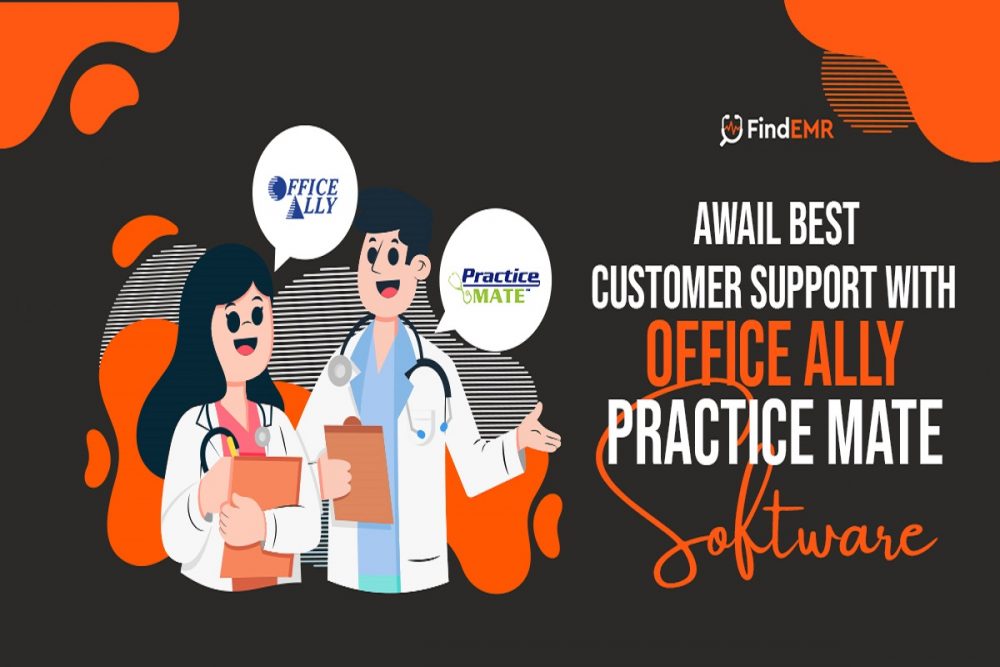 Typically, providers decide which software is best for them by looking into its features, reviews, and all that. But in doing so, they overlook the most critical aspect of EHR solutions; customer support. An EHR system is defined by the level and degree of responsiveness of its customer support.  
There's one vendor that excels in this context, named Office Ally Practice Mate Software. This robust solution ensures that providers are given timely responses to their queries. Furthermore, it makes no compromise in the services delivered, and for that, it even features live chat support. Read this fine piece till the end.  
About Office Ally Practice Mate 
Office Ally Practice Mate is a feature-rich EHR solution providing services to various medical specialties. It offers a suite of practice management services that help optimize and grow clinical practices. With Practice Mate, physicians are entitled to free claims management services and link practices to over 5000 insurance companies.  
It comes with an easy-to-use interface supported by portable devices. So, it can be accessed from all android devices anywhere. This internet-based solution focuses primarily on small and medium-sized practices. It offers responsive and to-the-point customer support. Practice Mate by Office Ally automates the payment transactions to upsurge the revenue collection. 
The exemplary services of Office Ally are patient monitoring, payment tracking, appointment scheduling, medical coding, claims scrubbing, and record keeping. By featuring all these services, Practice Mate won the rank of an all-inclusive yet low-cost EHR solution. In addition, the software aims to simplify the administrative processes by its set of exclusive functionalities.  
The vendor works on a customer-centric approach, and all its offered services are aligned accordingly. Practice Mate boosts patient experience and clinical effectiveness by simplifying the task management process. It provides an unparalleled range of clinical services to streamline the overall workflow. Those services are: 
Intake Pro
Credit Card Payment Processing
E-prescription
Medication Samples
Reminder Mate
Real-Time Transactions
Auto Statement Mailing
Chronic Care Management
Direct Messaging
Virtual Care
Why is there a Need for Customer Support? 
This is something medical professionals need to understand thoroughly before implementing any healthcare solution. They have to ensure that they stay on the safe side if they face a dead end. There has to be an option that clears the dead-end like it's no big deal. And, the customer support service is what makes it possible.  
In-person training and intact support while customer onboarding is crucial for all practices. The support services empower physicians to deliver the best treatment facing no fear. But, this is possible if this facility is offered free of cost. Office Ally makes its mark in the industry by facilitating empowering clients with free-of-cost customer care services.  
Customer Support helps users whenever they feel stuck at some point. They can seek technical assistance and ask questions relevant to any aspect related to the vendor. It also serves as a way for EMR solutions to learn about their customer satisfaction rate. So, it is a win-win situation for both EHR platforms and the customers.  
Office Ally Support Suite 
Office Ally understands that customer services are paramount for keeping a leading position in the market. Therefore, it focuses keen attention on the teams set aside for hearing out customers' issues. It has assigned different types of queries to different sections while making it the best iPad EMR software. This prevents chaotic situations like jumbled-up requests or skipping any particular client's issue.   
The support suite of Office Ally is even a part of its demo video. It is clearly shown in the demonstration how this platform tackles providers' issues. When someone is talking about the support suite of Practice Mate, it means much more than call-based or message-based support. Office Ally's extensive customer support suite includes the following elements: 
Onboarding Assistance 
This remarkable platform stays by customers' side at all times during the onboarding time. It understands how overwhelming and confusing the implementation process is. Thus, it provides immediate assistance. Moreover, it looks after the personalized needs of practices.  
Basically, onboarding assistance Office Ally Practice Mate is all about assessing the clinical demands. It considers the needs and then transcribes them into customizable features to support and integrate the practice's workflow. As a result, it enables providers to embrace a personalized experience.  
Live Chat 
Practice Mate offers the facility of live support service supported by Kayako. The vendor named the live chat support as the remote support. To access this facility, healthcare professionals have to enter a six-digit code for security purposes.  
This miraculously helps in improving the patient satisfaction rate. Not only providers but their patients can avail the live chat facility to ask relevant questions about the software. Users can ask about anything from system requirements to claims processing and maintenance. 
Contact Us 
There is also a facility of directly contacting the support team of Practice Mate by Office Ally. There's an option where practitioners can decide whether they like to contact via phone or email. This service is available for both users and non-users of this system.  
The industry-leading platform can be contacted by voice calls, fax, and emails. There are five different options for call service, and each option is specific to a particular case like customer services, technical support, patient enrolments, and scheduling.  
Training Services 
Besides the customer help desk, it helps physicians by facilitating them with educational resources. For example, the vendor offers videos for supporting self-paced learning. It allows staff to understand how the system works and smoothly transition from manual to digital processes.  
This system offers unlimited one-on-one coaching sessions for care professionals and clinical administrators. It also provides virtual training based on certain essential functionalities and clinical workflow.  
Does Office Ally Cost Make it Worth-it? 
Office Ally EHR cost is $29.99 per month per provider. Clearinghouse, patient portal, and  Practice Ally modules of Office Ally at available free of cost. There's no hidden cost associated with this baseline price tag, which makes this software light on providers' pockets. 
The customer support and training material are readily available even in free plans. Also, the Practice Mate provides a demo facility for all medical professionals. Send in a request for the demo of Practice Mate to see what it offers and do it comply with your practice needs.  
Subscribe to Our Latest Newsletter
To Read Our Exclusive Content, Sign up Now.
$5/Monthly, $50/Yearly