NordVPN Review: Features, Pricing, and User Experience [Detail Info]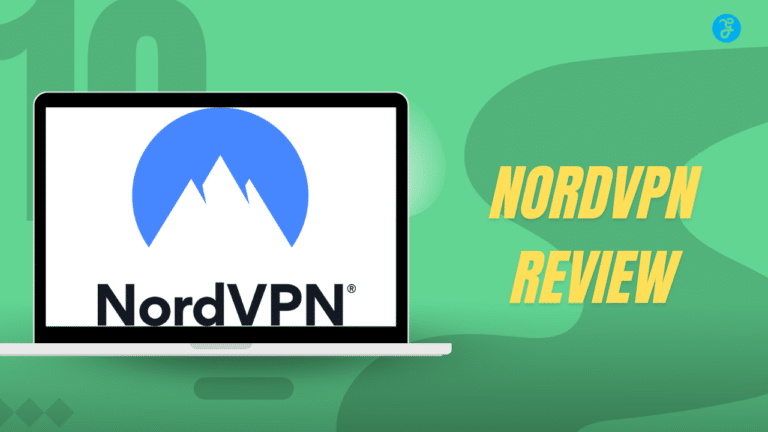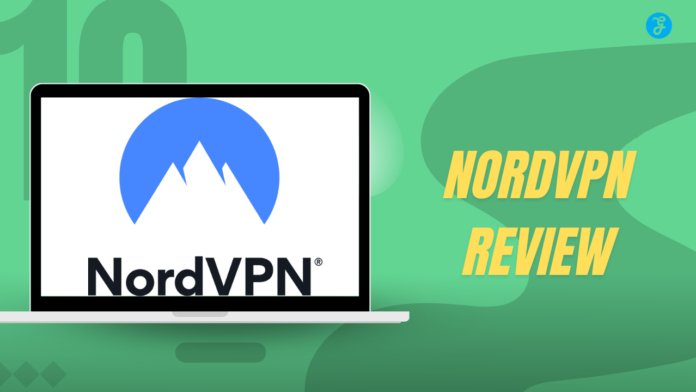 The internet can be a dangerous place to have unprotected access. NordVPN is one of the most popular VPN services available in 2020, so it's no surprise that many people are interested in what it offers.
If you're searching for an all-inclusive NordVPN Review, then you've come to the right place. This blog post will provide you with all the information needed about NordVPN, its features and performance, subscription options, customer support quality, and more – so that you can make an informed choice regarding your cybersecurity needs.
Get ready to learn everything there is to know about NordVPN – from its updated features and security protocols to other useful facts!
NordVPN offers features like a Global server network, Headquartered in Panama for privacy, a Kill Switch for added security, and Minimal logging of user data that guarantees high security and privacy protection.
Their double VPN feature routes user traffic through two different servers to provide an extra layer of encryption while the patented NordLynx protocol allows users to enjoy fast connection speeds with secure tunneling.
NordVPN provides flexible pricing options, including monthly or annual plans as well as introductory prices for new customers. Dedicated IP addresses are available at an additional $70 per year upon request.
It is one of the most trusted VPNs due to its reputation for maintaining user privacy with strong encryption protocols, rigorous leak testing results, and ongoing improvements such as introducing updated features like Double Hop Encryption Technology.
Key Features of NordVPN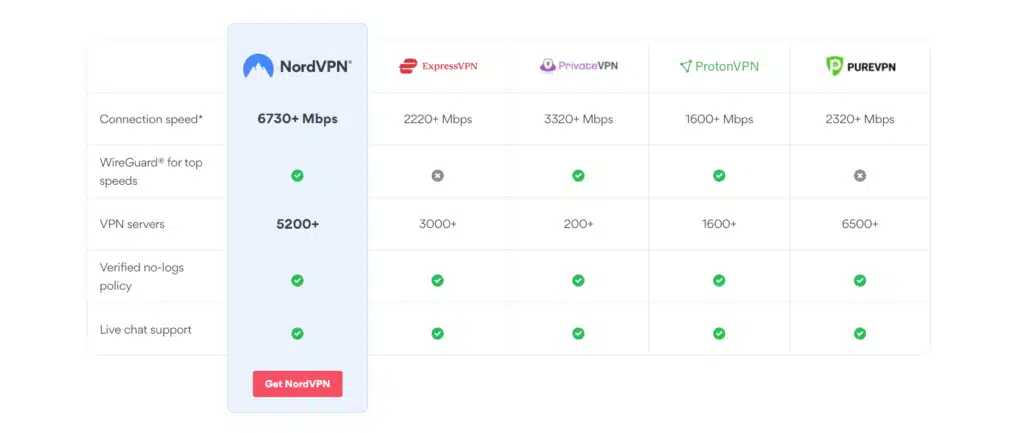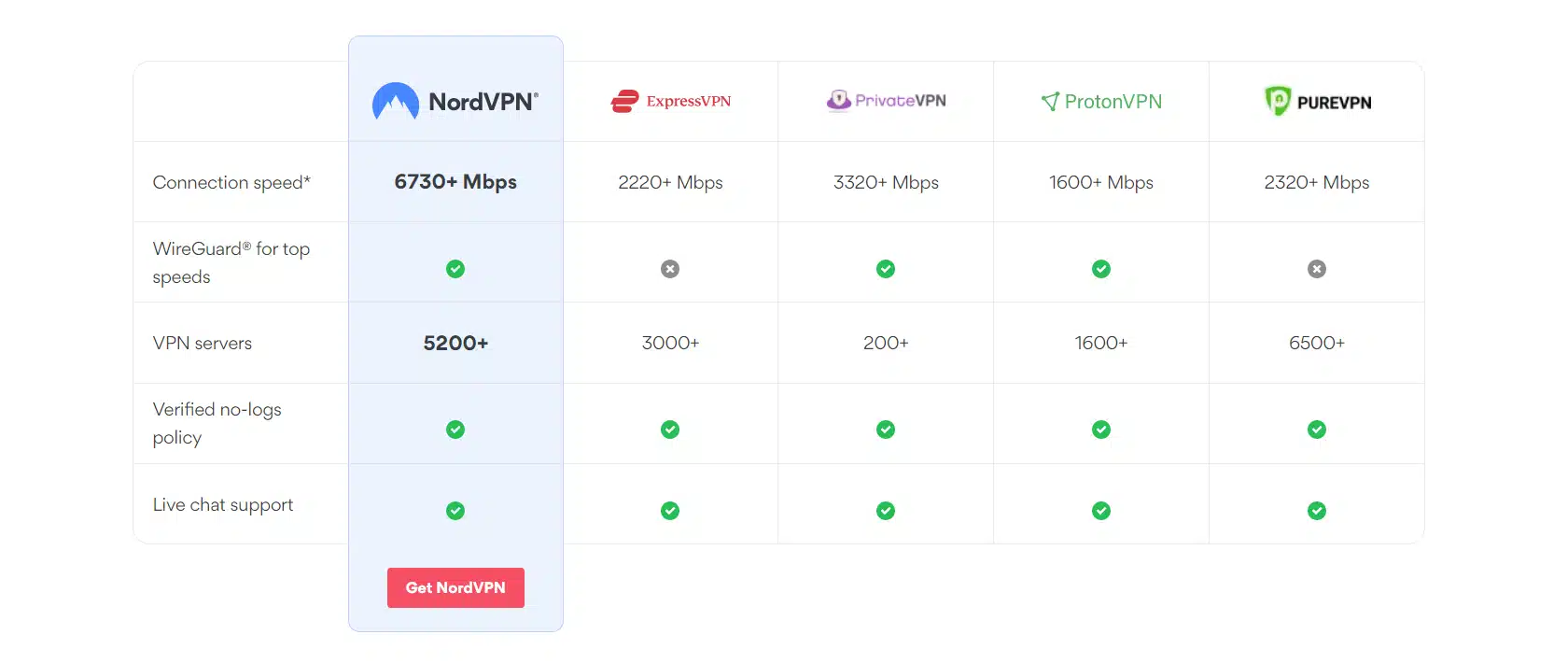 With features like a Global server network, Headquartered in Panama for privacy, a Kill Switch for added security, Minimal logging of user data, and more, NordVPN provides high-level security to its users.
Global Server Network
NordVPN provides a vast network of 5,500 servers in 59 countries with advanced features such as Double VPN and Onion over VPN for maximum security. VPNs have numerous benefits, and their dedication to maintaining an extensive global server network allows for fast connections from any region.
This is important when streaming or downloading content that is limited to certain countries due to localized censorship or laws. By choosing NordVPN, you get unrestricted access no matter where you are, as their servers allow people worldwide to encrypt their data and prevent any online restrictions they may face.
Additionally, the more distributed system ensures faster connection speeds making it easier than ever before to develop safe connections and enjoy a parlousless web-surfing experience regardless of your current location!
Headquartered in Panama for Privacy
NordVPN is powerful and secure because of its decision to be based in the privacy-friendly jurisdiction of Panama. Headquartered in Panama provides NordVPN with a safe haven from any data retention laws that may exist elsewhere.
Furthermore, this also enables them to operate independently outside alliances such as Five Eyes (an intelligence-sharing agreement between many countries). This means all user data is not subject to monitoring by the government or third parties.
This level of privacy allows users to know anything they share on the internet will remain private and secure without any activity logs being stored. Additionally, NordVPN's team works hard to continually develop cutting-edge security technology, such as advanced encryption protocols and Kill Switch functionality for both desktop and mobile clients, which add an additional layer of protection when browsing the web, making 68 countries feel like one giant global Wi-Fi network where you can surf securely without worrying about your online identity being revealed.
Kill Switch for Added Security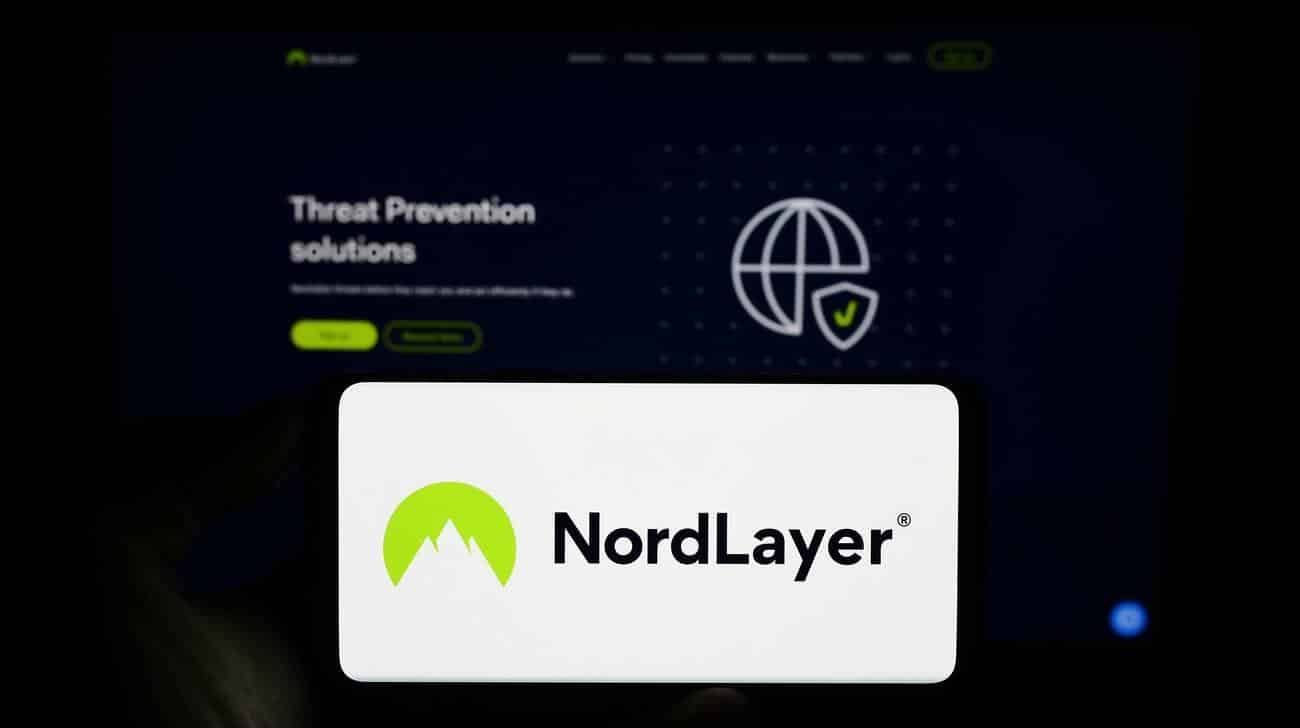 NordVPN features a Kill Switch designed to protect user data in case of an unexpected VPN connection failure. When enabled, this feature prevents unprotected access to the internet while automatically blocking all outgoing traffic if the VPN service suddenly drops or fails.
This ensures that data remains secure and protected even when NordVPN's servers are not responding or active. The user has complete control over enabling and disabling NordVP's Kill Switch on devices running different platforms, making it a great security feature against possible leaks of confidential information caused by server dropouts or other network issues.
Minimal Logging of User Data
NordVPN is committed to ensuring users' data privacy. The VPN service offers a minimal logging policy that only requires basic information such as email, payment details, and customer support interaction logs to provide optimal protection from hacking attempts, cyber criminal activities, and malicious scripts.
NordVPN does not track or share any of your internet activity while you are connected to their servers. NordVPN's zero-logs policy safeguards user's privacy effectively and prevents third parties from accessing sensitive data like browsing histories or downloading content that could be used for purposes outside the scope of using a VPN service.
It also helps protect against government surveillance by providing encryption protocols such as IKEv2/IPsec; OpenVPN with AES-256 bit encryption; L2TP/ IPSec & PPTP with military-grade encryption protocols ensuring your online experiences remain private at all times.
Strong Encryption Protocols
NordVPN uses strong AES-256 encryption to secure data transfer between the client and server. This ensures that sensitive user information is kept private while providing high protection against potential threats.
NordVPN also utilizes effectively-uncrackable 256-bit AES encryption for an advanced layer of security. In addition, it has its own protocol called NordLynx, which offers a higher level of security – based on WireGuard technology with perfect forward secrecy, which makes decryption almost impossible even if hackers were to breach the network by intercepting an individual session key exchange.
Using these protocols provides users with a secure environment where their online activities remain entirely anonymous and untraceable – making NordVPN one of the best privacy solutions on the market today!
Split Tunneling for Simultaneous Connections
Split tunneling is an advanced VPN feature that allows users to divide their internet traffic into encrypted and unencrypted categories. With NordVPN, users get the ability to choose which applications are routed through the secure VPN tunnel for added security.
This offers simultaneous connections with different levels of encryption, allowing them to enjoy faster speeds for certain tasks while maintaining privacy and security for other sensitive activities such as online banking or handling confidential information.
For example, users can keep the VPN connected if they need to perform financial transactions – but disconnect it when viewing streaming videos from domestic sites. Split tunneling lets users connect multiple devices at once without compromising speed or security, making it ideal for those needing fast connection speeds while keeping their data secure on public Wi-Fi networks.
Double VPN for Extra Encryption
NordVPN offers an advanced security feature called Double VPN, which routes user traffic through two different VPN servers and encrypts data twice. This provides an extra layer of encryption to help protect users' privacy.
The second server also hides the IP address of the first server, thus keeping their online activities even more secure and anonymous. By using this feature, NordVPN users can have greater assurance that their sensitive information is kept safe from digital threats such as hackers or surveillance agencies.
Moreover, it's a great choice for anyone who prioritizes protecting their personal data while surfing the web–allowing them to enjoy enhanced security without compromising speed or convenience.
Dedicated IP Address Option
NordVPN offers users the option of purchasing a dedicated IP address, which is an IP address that is assigned exclusively to the user and not shared with anyone else. This exclusive access allows users various benefits, such as bypassing CAPTCHAs, accessing corporate networks, and avoiding blocklists for tainted IP addresses.
By selecting this option on NordVPN's plan page, users can pay an additional $70 per year on top of their regular subscription in order to use the dedicated IP address exclusively.
As these private IPs are exclusively assigned to one user at a time, they will have complete freedom to perform online activities without interruption or security issues from other people using the same public VPN network.
Speed Tests and Performance
Thanks to its strong encryption protocols and massive server network, NordVPN is considered one of the fastest VPNs available. An extensive speed test conducted by AV-TEST, a respected IT security institute, compared NordVPN's speed against other popular VPNs – confirming that NordVPN is indeed the fastest in terms of performance.
Factors such as distance to the server, device make, and model, or operating system can impact latency and download speeds while using NordVPN. Additionally, since NordVPN sends out data packets in an encrypted form and then need to be decrypted at their destination point, it means you may experience slower bandwidth speeds when connected to certain servers further away from your physical location.
DNS and WebRTC Leak Tests
DNS and WebRTC leak tests are essential security measures to protect information while using a VPN service. These tests can help verify that the user's data is kept private while connecting to remote servers by ensuring no IP addresses or DNS (Domain Name System) entries get leaked.
In the case of NordVPN, they regularly conduct IP/DNS leak tests themselves as part of their own quality assurance process, in addition to other measures like the use of Kill Switch.
At the same time, NordVPN has its own proprietary DNS servers, which encrypt users' requests and prevent requests from leaving unprotected because they route it through an encrypted tunnel created between device and server instead of normal public network routes used by ISPs (Internet Service Providers).
Subscription Options and Pricing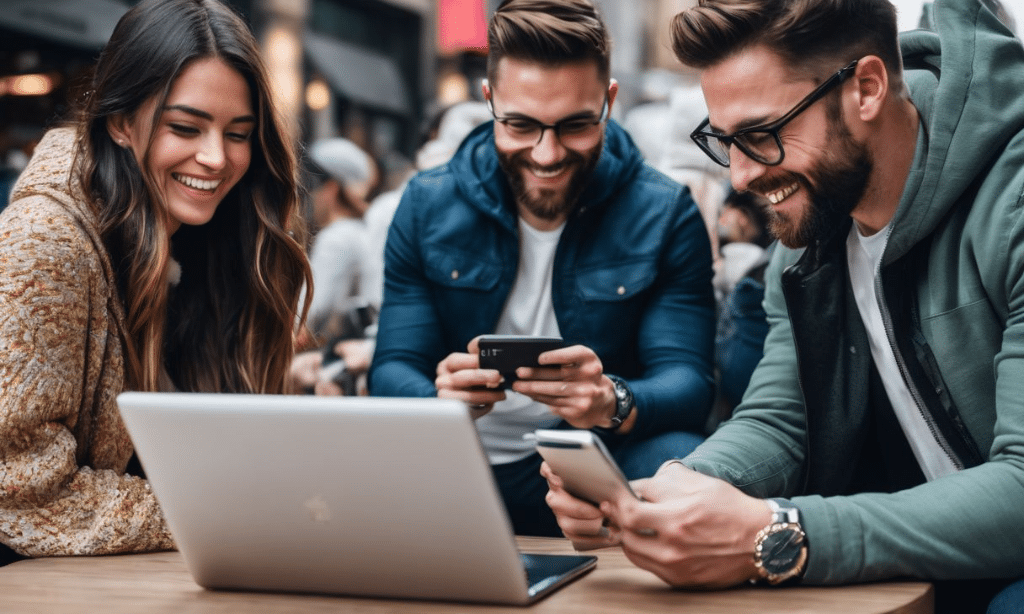 From monthly to annual plans, NordVPN offers flexible pricing options on subscriptions and special introductory prices for new customers. Discover more about subscription options and pricing from our review today!
Different Pricing Plans Available
NordVPN offers a variety of subscription options to cater to the diverse needs of its user base. Each plan offers unique features and benefits at various price points.
Additional FeaturesStandard Plan$12.99/month or $59.88 for the first year and $99.48 annually thereafter
Basic VPN features plus PlanAdditional $1/month on top of the Standard Plan
Includes Plus features like advanced VPN capabilities Complete PlanAdditional $1/month on top of the Plus Plan
Includes Complete features like enhanced security and privacy capabilities PlanVaried pricing with options for monthly or multi-year plans
Allows Multiple Connections for Family Use
Please note that NordVPN's pricing frequently changes, so the current best price at the time of writing is $2.99 monthly for the Standard plan. The monthly Standard plan does not include additional features like malware protection.
However, the Plus and Complete bundle options offer more comprehensive security and VPN features for a small additional monthly fee. Multi-year plans are also available for users looking for long-term VPN solutions, offering competitive pricing compared to other VPN options.
Special Introductory Prices
NordVPN offers some of the best value-for-money subscription options on the market. They have various pricing plans available, with special introductory prices offered across their one and two-year deals.
For example, the two-year plan comes with an impressive discount of 77%. This translates to just $79 for the first 2 years of service. After this initial period, NordVPN will still maintain competitive pricing as users only pay a price hike to $8.29 per month after that renewal date – saving more money in comparison to other similar providers over longer commitment periods.
With such savings, it's no wonder why NordVPN is a popular choice amongst many VPN users when looking at long-term subscriptions!
Payment options and methods
NordVPN accepts multiple payment methods, including:
Credit and Debit Cards: NordVPN allows payments with major international credit cards like Visa or MasterCard.
Cryptocurrency: Payments using Bitcoin, Ethereum, Litecoin, and several other cryptocurrencies are also accepted by NordVPN.
AmazonPay: To buy a subscription with AmazonPay, users must have an Amazon account associated with their device for authorization purposes.
Sofort Banking: Users who would like to pay through their local bank can do so using the Sofort banking service (available only in certain countries).
Pre-Paid (Debit) cards: It is possible to purchase pre-paid debit cards from convenience stores and online outlets that support the same payment method on most shopping sites these days; the user pays directly by depositing money onto the card instead of utilizing a credit/debit card facility provided by an issuer such as banks or private financial institutions.
Customer Support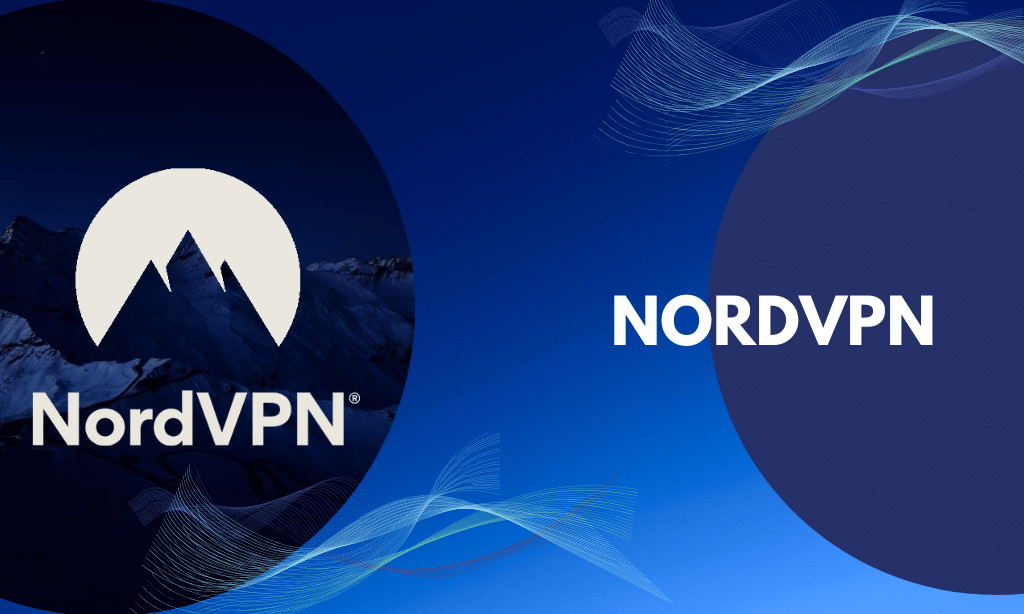 NordVPN provides 24/7 customer support through live chat, email, and video reviews.
24/7 Customer Support Availability
NordVPN offers 24/7 customer support availability for any issues or concerns that arise. The customer support team is available to assist users via email, live chat, and numerous video tutorials.
Through this feature, all queries are addressed in a timely manner and solved quickly without significant disruption to the user's experience. NordVPN videos also help explain complicated VPN concepts such as encryption protocols as well as provide security tips in simple terms.
In addition to having VPN experts on hand during difficult times, customers can rest easy knowing they have access to knowledgeable professionals anytime they need help with the service.
Video Review and Tutorials
NordVPN provides customers with a number of video reviews and tutorials covering topics such as how to use the VPN service, troubleshooting tips, and information on NordVPN's features. These videos provide customers with an overview of what NordVPN offers, as well as detailing various steps that can be taken to maximize their experience when using the VPN service.
NordVPN's Security and Privacy
With its strong security protocols, No-logging policy, Kill Switch functionality and other options like Onion over VPN and Double VPN features, users can rest assured that their data remains safe and secure.
Security Protocols
NordVPN invests heavily in protecting its customers' data. They use market-leading encryption and secure tunneling protocols, making sure your data remains private and unbreachable.
For maximum security, NordVPN uses 256-bit AES encryption – the same grade used by the military – which is considered effectively uncrackable even for the most advanced hackers. On top of this, NordVPN has its own protocol called NordLynx (based on WireGuard), which offers faster speeds while still providing total privacy for users.
These state-of-the-art security features protect all your internet activity from outsiders who might want to snoop or access your data without permission. Thanks to these algorithms and protocols, customers can browse with peace of mind knowing that everything is highly encrypted and nearly impossible to hack into – a feature greatly appreciated by many VPN industry experts as well as Reddit users worldwide.
No-logging Policy
NordVPN is committed to providing users with safe and private internet access, offering a strict no-logging policy that does not track, collect, or share what you do online. To ensure compliance with its security protocols, NordVPN conducted an independent audit to verify their no-log policies are being followed.
As per the audit's results, NordVPN is adhering strictly to its logging standards as detailed in its privacy policy which includes keeping practically only basic information such as email address and payment details related to user accounts; IP addresses for diagnostics and analytics purposes that cannot be linked back to individual customers; customer service interactions but never any traffic data or connection logs.
This means all your online activities remain private from any potential third-party surveys, ensuring your utmost safety while browsing the web using NordVPN's services.
Kill Switch Functionality
NordVPN's Kill Switch is a security feature that shields your data and personal information from accidental leakage when the VPN connection drops. This advanced feature immediately disconnects your device from the internet whenever it detects any disruption in the encrypted tunnel, thus protecting user activity and ensuring their online privacy remains intact during times of sudden network changes or outages.
The kill switch cuts off all traffic flowing to and from your device if any untoward event arises – like if you're switching networks or servers so, there's no chance for data to be transmitted unprotected through an unsecured channel while accessing public Wi-Fi hotspots or other private networks.
Onion Over VPN and Double VPN Options
NordVPN offers users a unique combination of privacy and security thanks to two powerful features: Onion over VPN and Double VPN. Their Onion over VPN feature combines the privacy of a virtual private network with the anonymity offered by the Tor network, allowing for an extra layer of privacy and added security.
The Double VPN technology encrypts data twice by routing it through two servers, double ensuring your data is hidden away from prying eyes. These options are highly recommended for those who prioritize online privacy and security above all else – using NordVPN's advanced features can give you confidence that your internet traffic is secure when connected to their global server network.
Threat Protection Feature
NordVPN's Threat Protection feature is a powerful anti-malware tool that guards your device against viruses, trackers, ads, and malicious downloads. It can detect potential threats before they enter your electronic devices by examining every page you visit and analyzing each file.
This level of vigilance will ensure that no third parties are able to collect user information for unwanted targeted advertising purposes—protecting you from any potential privacy intrusions.
NordVPN's Threat Protection function provides robust protection for Mac and Windows machines; it scans files thoroughly on download and later when used on the computer.
Usability and User Experience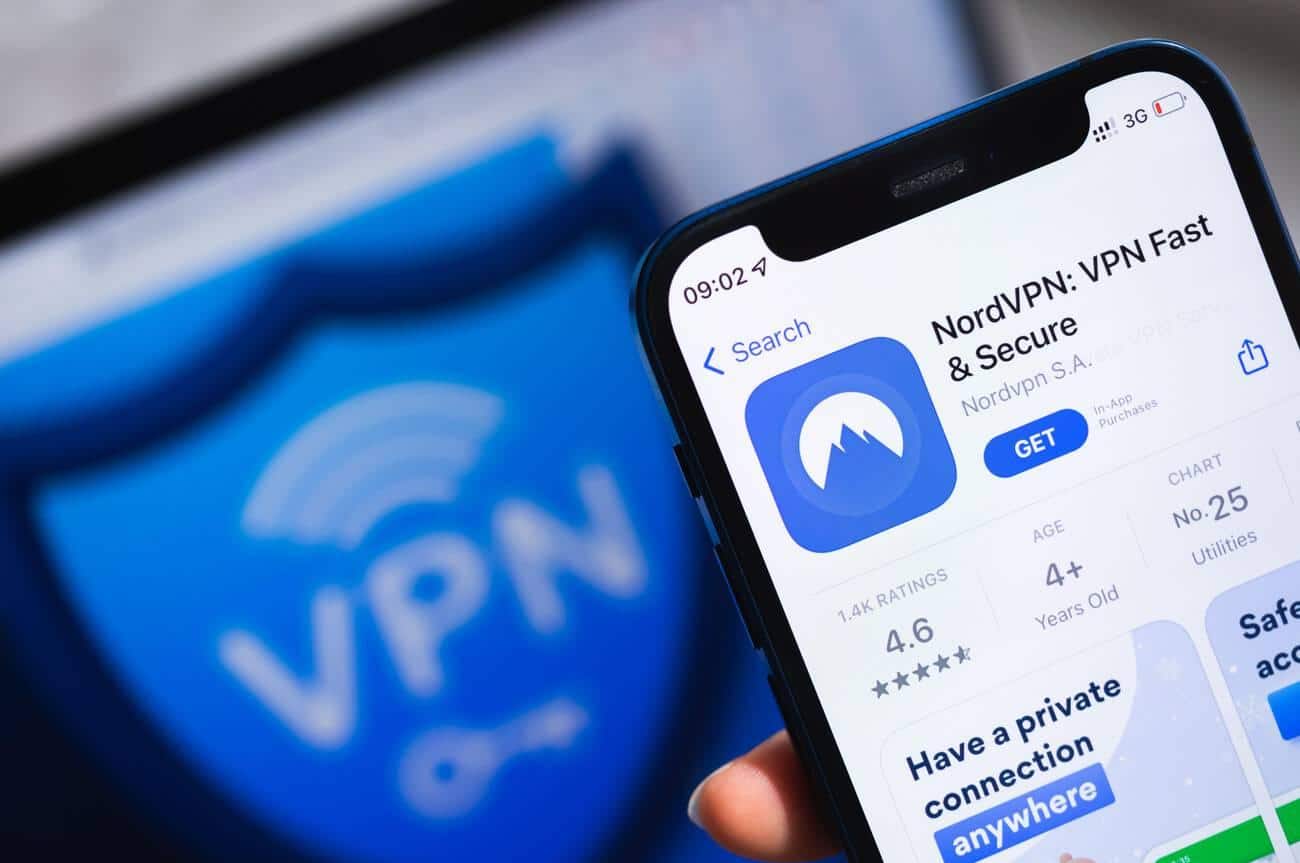 NordVPN offers a custom-designed user interface that is easy to navigate, with support for all major platforms, including Windows and Linux.
Website and Installation Process
NordVPN's website and installation process are designed to be user-friendly and straightforward. The website provides clear information about the service, pricing options, customer support, and features. It also includes step-by-step instructions for setting up the VPN on various platforms, including Windows, MacOS, iOS devices, Android devices, Linux phones or desktops, and more.
User-friendly Interface
NordVPN features a user-friendly interface that makes the software simple and intuitive. The design is aesthetically pleasing, and all of the essential tasks can be performed without any difficulty.
It also provides great flexibility in terms of customizing settings so users can configure the VPN as they wish without struggling with complex configurations. Additionally, NordVPN allows quick access to its numerous security protocols and features, such as Kill Switch or Double VPN, for extra encryption, so users don't have to hunt down items in configuration menus.
Furthermore, setting up connections via Quick Connect takes just a few clicks allowing users to connect quickly even on first use or when switching servers without having to search through long lists of locations.
Support for Various Platforms, Including Linux
NordVPN is available on a range of platforms, such as Windows, Mac, Android, iOS and Linux & to ensure compatibility and accessibility for all users. NordVPN's high-tech security protocols provide protection against hackers and other cyber threats for every platform.
When it comes to the Linux operating system specifically, NordVPN offers easy installation via the exploration page and provides video tutorials with step-by-step instructions. By using NordVPN on Linux systems like Ubuntu or Fedora, users can benefit from additional layers of encryption by taking advantage of the Onion over VPN feature or Double VPN connection which will add an extra layer of privacy while surfing online.
A great advantage when using this service that appeals particularly to Linux fans is no tracking – since logging is not something they are comfortable with in any form – as NordVPN does not store your personal information or activities on its servers at any given time nor use cookies to track your activity whatsoever.
NordLayer, NordLocker, and NordPass
are integral components of NordVPN's multi-layered security solution that helps deliver a private and secure online experience to its user base.
NordLayer functions as an access control system that you can use to give other users the right to access your content without needing your credentials each time. With it, businesses, in particular, can securely authorize third parties with different levels of control on their digital asset portfolios across multiple locations at once.
Meanwhile, NordLocker provides encryption services through military strong 256-bit AES toolset for all the files you store in cloud drives like Amazon S3 or Microsoft Azure as well as personal computers or mobile devices.
It is designed preferably for individuals who handle sensitive data through their work or want better security than traditional manual backup solutions offer them. Finally, NordPass helps keep passwords safe by encrypting them using XChaCha20 technology and two-factor authentication (2FA).
Server Network and Torrenting Support
NordVPN delivers an extensive global server network with over 5,400 servers in 59 countries so users can enjoy optimal speeds from the best possible location. Furthermore, manual server selection options are available, and it is also P2P-friendly as they allow torrenting without any restrictions.
Extensive Server Network Globally
NordVPN has over 5,500 servers spread across numerous locations worldwide. This allows for a broad reach and provides users with plenty of options when choosing the right server to connect to.
NordVPN's network also covers 57 countries, so regardless of where you're located, you will always be able to find a server close by. With this vast selection of servers that are constantly being upgraded and maintained, NordVPN ensures reliable connections that provide privacy and security no matter where you go online in any part of the world.
In terms of performance, its expansive global server network boosts speeds due to there always being less crowding on local than remote servers – meaning fewer dropped packets and lower latency overall.
Manual Server Selection Option
NordVPN allows users to choose specific servers within its extensive server network for a more optimized and secure experience. By selecting manual mode when configuring the VPN, customers are allowed to select from thousands of different options that give full access to their internet connection.
This can help optimize the torrenting experience by allowing for greater control of its speeds and performance factors. The manual selection option also helps increase user security as they can extend an additional layer of encryption only upon certain connections in order to keep their activities private from prying third parties or government surveillance agencies.
Additionally, this ensures that each individual's traffic is fully secured and encrypted without compromising speed or privacy, even when using congested networks such as public Wi-Fi hotspots. If used correctly, this feature provides maximum security while torrenting, thus making it ideal for users who prefer safety above all else when accessing different content online.
NordVPN's Stance on Torrenting
NordVPN allows and supports torrenting on its servers but not all are compatible with torrent clients. To give customers a safe, secure, and private option for downloading P2P files, NordVPN offers special dedicated P2P servers optimized for fast download speeds.
The NordVPN app automatically connects users to the fastest available server based on their location – so even those using a free public Wi-Fi spot can be sure that their traffic is protected while they're online.
Furthermore, the VPN ensures user anonymity by encrypting data transferred via the network while guaranteeing legal safety. This prevents any third party from viewing or recording activities of those who engage in file-sharing activities through NordVPN's servers – adding another layer of security and privacy protection to users' browsing experience.
NordVPN's Corporate Structure and Partnerships
Through the merger with Surfshark, NordVPN now has one of the biggest footprints in the VPN industry, making it a formidable competitor for other providers.
Merger with Surfshark
The recent merger between NordVPN and Surfshark is part of the growing trend of consolidation in the VPN space. The two high-end VPNs are now under one corporate structure, Nord Security, which owns both brands and provides a range of cybersecurity products, including NordLayer for businesses, NordLocker encrypted cloud storage, and NordPass password manager.
Despite the merger, neither brand has given up its identity as it continues offering distinct features such as different subscription plans or specific components like double VPN or split-tunneling options.
This union expands its offerings together while still being able to maintain individual strongholds in terms of customer loyalists through that differentiation. As a result, users benefit from improved data privacy thanks to this unified approach – something critical during these times when online security is more important than ever before.
Comparison With other VPN Providers
NordVPN stands as one of the top players in the VPN industry, offering robust security features and a user-friendly experience. In comparison to other VPN providers, it offers some unique advantages that elevate its status. Here is a comparative analysis of NordVPN with other leading VPN providers.
VPN Providers
Security
Server Network
User Experience
NordVPN

Strict no-logging policy
Double VPN
Kill Switch functionality
Threat Protection

Extensive global server network
Manual server selection option

User-friendly interface
Supports various platforms, including Linux
Additional tools: NordLayer, NordLocker, and NordPass

Other VPN Providers
Security features vary depending on the provider. Some do not offer a strict no-logging policy, Double VPN, or advanced threat protection.
While some offer a global server network, many do not offer a manual server selection option, limiting user flexibility.
The user experience can differ greatly, with some lacking a user-friendly interface or support for various platforms. Furthermore, many do not offer the additional tools that NordVPN provides.
The table shows that NordVPN's strong security protocols, extensive server network, and polished user experience make it a standout choice in the VPN market.
Opinions from VPN Industry Experts and Reddit Users
NordVPN has gained a great reputation among VPN industry experts and Reddit users. Many consider the service one of the most secure providers, with features such as strong encryption protocols, a global server network, no-logging policies, and a Kill Switch for maximum privacy protection.
Expert reviews also praise NordVPN's user experience – from customer support to their website interface – making it easy for anyone to connect quickly and securely without any technical know-how.
On Reddit, several posts highlight NordVPN's security practices versus other leading providers' offerings, such as ExpressVPN or Surfshark, in terms of speed tests, DNS leak test results, etc., which are interesting reads when comparing them side by side. If you're interested, also read about the Best Canada VPN
Latest Updates and Improvements
NordVPN continues to invest in its services with constant improvements and partnerships, providing users with better security, privacy, and performance for all their online activities.
Read on to learn more about this top-notch provider's amazing features.
NordLayer for Businesses
NordLayer, previously known as NordVPN Teams, is a network access and internet security solution designed specifically for businesses. It allows organizations to set up secure site-to-site connections and manage remote employee access while enhancing endpoint security.
With advanced features such as dynamic IP address assignment, traffic shaping capabilities, two-factor authentication options, and a centralized control console, users are granted easy yet comprehensive management of their organizational network.
Moreover, NordLayer's adaptive features ensure an organization remains constantly protected against the latest cyber threats without having to incur additional expenses or set up complex configurations.
NordLocker encrypted cloud storage
NordLocker is an encrypted cloud storage solution developed by the creators of NordVPN. It offers optimal security for user's files, with end-to-end AES encryption and high data protection.
Unauthorized access to stored files is completely prevented by both online and offline threats. Moreover, it also provides unlimited local storage for users so that they can securely store large amounts of data without any limit or constraint.
Additionally, its simple interface makes it easy to use and compatible with various devices as well as operating systems (such as Windows, MacOS, iOS & Android). With NordLocker you can protect all sorts of documents and keep them away from prying eyes in a secure environment – even if your device is lost or stolen.
NordPass password Manager
NordPass is a product of NordVPN, one of the leading VPN service providers in the security industry. It provides users with an easy-to-use and secure way to manage their online passwords.
NordPass automatically generates strong and unique passwords for any website or application, then securely saves them in an encrypted vault that only requires one master password for access.
As well as providing unlimited storage for your passwords, NordPass also includes features such as auto-login so you don't have to remember every single password yourself; it also works across all major platforms, including Windows, MacOS, Android, and iOS.
NordVPN Review: Frequently Asked Questions (FAQs)
Now it's time to learn about some common questions on this topic.
1. What is NordVPN?
NordVPN is a virtual private network (VPN) service provider that allows users to securely access the internet, unblock restricted sites, and protect their identity from being tracked online.
2. Is NordVPN reliable?
ExpresssVNP ReviewYes, NordVPN provides strong encryption for data protection along with dedicated servers designed to maximize user privacy and improve streaming speeds. It also ensures no log policy, making it highly reliable for all kinds of users, including corporate bodies and individual consumers.
3 How can I purchase NordVPN services?
Nord VPN services are available on multiple platforms that provide payment via major credit cards or from your PayPal account, depending on your preference. You can also opt for monthly payments or annual subscriptions if you prefer longer terms.
Subscribe to Our Latest Newsletter
To Read Our Exclusive Content, Sign up Now.
$5/Monthly, $50/Yearly