Jailed Iranian Human Rights Activist Narges Mohammadi Wins 2023 Nobel Peace Prize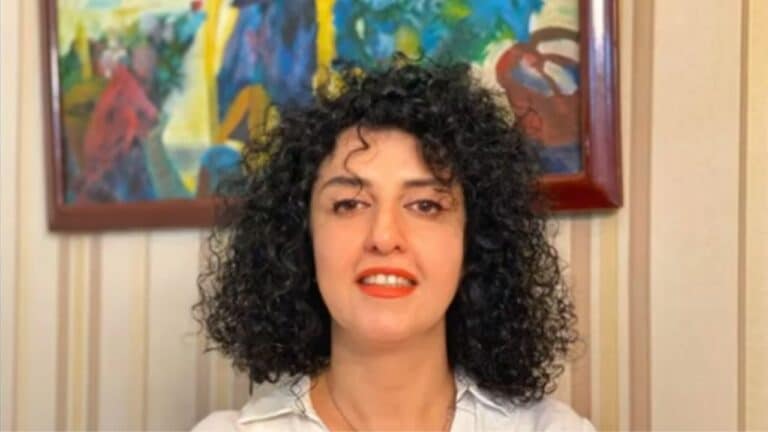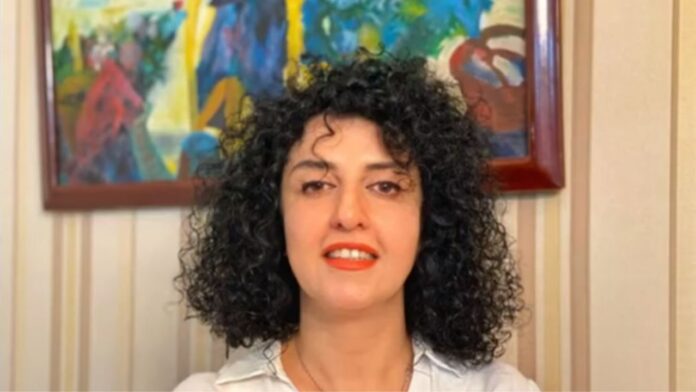 Narges Mohammadi, an Iranian activist, has been selected as the recipient of the prestigious 2023 Nobel Peace Prize. She is being recognized for her tireless efforts in combating the oppression of women in Iran and her advocacy for human rights and freedom for all.
The Royal Swedish Academy, in announcing the award, highlighted Narges Mohammadi's significant contributions as a woman, a champion of human rights, and a staunch advocate for freedom. The Nobel Peace Prize for 2023 also acknowledges the multitude of individuals who have taken part in protests against the discriminatory and oppressive policies aimed at women by the theocratic regime.
In the previous year, the Nobel Peace Prize was jointly conferred upon Belarusian human rights advocate Ales Bialiatski, the Russian human rights organization Memorial, and the Ukrainian human rights organization Centre for Civil Liberties.
BREAKING NEWS
The Norwegian Nobel Committee has decided to award the 2023 #NobelPeacePrize to Narges Mohammadi for her fight against the oppression of women in Iran and her fight to promote human rights and freedom for all.#NobelPrize pic.twitter.com/2fyzoYkHyf

— The Nobel Prize (@NobelPrize) October 6, 2023
Narges Mohammadi is currently incarcerated in an Iranian prison, where she has faced a staggering number of arrests and convictions. She has been arrested 13 times, convicted five times, and sentenced to a total of 31 years in prison along with 154 lashes.
The motto adopted by Iranian demonstrators, "Woman – Life – Freedom," perfectly encapsulates the unwavering dedication and tireless efforts of Narges Mohammadi, as acknowledged by the Academy.
Ms. Mohammadi has been a vocal advocate against the death penalty in a country with a high rate of state executions. Her advocacy for women's rights dates back to her college years.
Her initial arrest occurred in 2011 when she was actively involved in aiding incarcerated activists and their families. Two years later, after being released on bail, Ms. Mohammadi dedicated herself to a campaign against the use of the death penalty, leading to her re-arrest in 2015.
During her subsequent imprisonment, she took a stand against the regime's systematic use of torture and sexualized violence, particularly targeting political prisoners, including women, within Iranian prisons.
One significant event that galvanized anti-government protests in Iran was the tragic death of Kurdish woman Mahsa Jina Amini while in custody for not adhering to the mandatory head covering. This incident led to some of the largest protests against the government. Many of those protestors found themselves detained in the notorious Evin prison in Tehran, where Narges Mohammadi was also imprisoned.
Despite her imprisonment, Narges Mohammadi continued to support and organize solidarity actions among fellow inmates, particularly expressing her solidarity with demonstrators. In response, prison authorities imposed even stricter conditions on her, including the prohibition of calls and visitors.
However, Mohammadi managed to smuggle out an article that was subsequently published by The New York Times on the one-year anniversary of Mahsa Jina Amini's tragic death. The article shed light on the harrowing conditions faced by women inmates, including torture, abuse, and solitary confinement.
In recognition of her unwavering commitment to human rights and her remarkable achievements, Narges Mohammadi was awarded the Andrei Sakharov Prize in 2018. This prestigious honor celebrates outstanding leadership and contributions of scientists in the realm of human rights. Mohammadi had a close association with Iranian Nobel Peace Prize laureate Shirin Ebadi, who founded the banned Defenders of Human Rights Center and currently serves as its vice president.
The Nobel Prize announcements commenced on October 2 with the Physiology or Medicine Nobel jointly awarded to Katalin Karikó and Drew Weissman for their groundbreaking discoveries that enabled the development of highly effective mRNA vaccines against COVID-19.
The Royal Swedish Academy of Sciences revealed on October 3 that the Nobel Prize in Physics was awarded to Pierre Agostini, Ferenc Krausz, and Anne L'Huillier for their pioneering experimental methods that generate attosecond pulses of light, facilitating the study of electrodynamics in matter.
The Nobel Prize in Chemistry was shared by three distinguished scientists – Moungi G. Bawendi, Louis E. Brus, and Alexei I. Ekimov – for their pivotal contributions to the discovery and synthesis of quantum dots.
The Nobel Prize announcements will conclude on October 9 with the announcement of the Sveriges Riksbank Prize in Economic Sciences in Memory of Alfred Nobel, commonly known as the Economic Sciences Nobel.
Each Nobel Prize carries a substantial cash award of 10 million Swedish kronor, which amounts to nearly $900,000. These prizes will be officially presented on December 10, and the monetary awards originate from a bequest established by the prize's founder, Swedish inventor Alfred Nobel, in 1895.