How Nightforce Redefined Sport Optics?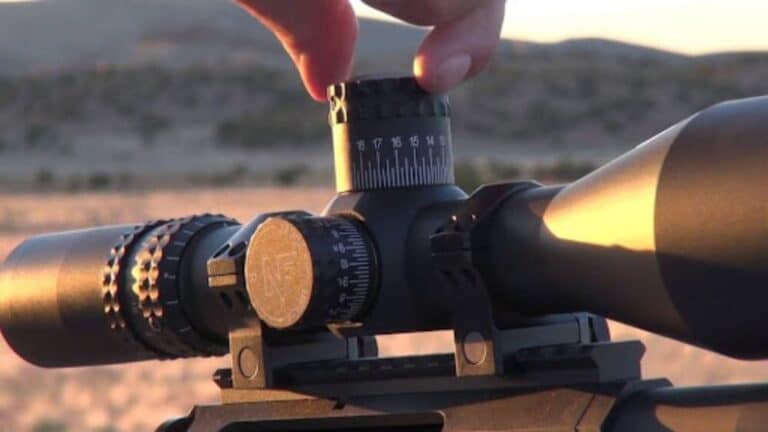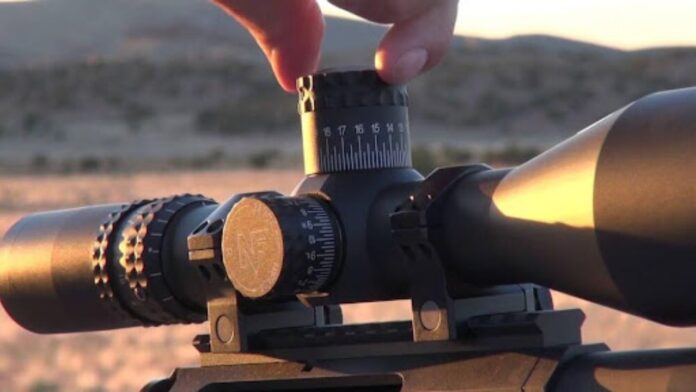 The sea of sport optics brands is a crowded one, not yet brimming, but already teeming with brands. There are fishes big and small, some more notable than the others. Today, we'll take a look at one such fish that can illuminate even the murkiest waters: Nightforce Optics. For everyone seeking unmatched performance and reliability, Nightforce scopes can become the bestest of companions. But who are Nightforce, and why should you trust them? In this article, we'll cover the origins of the brand and explain how they found themselves occupying their current niche.
The Evolution of Nightforce Optics
Nightforce Optics was established in 1992 by Ray Dennis, an Australian dentist with a passion for shooting and hunting. Since many of the game species in Australia are nocturnal, spotlighting was his primary hunting method. Dissatisfied with what the market of spotlight products had to offer, he came up with a design of his own. He also noticed that riflescopes sourced from Europe and America weren't tailored for his nighttime hunting trips. European scopes lacked parallax adjustment and sufficient zooming power, whereas American ones were lagging behind in terms of light-gathering power and reticle clarity. In 1986, he contracted a Japanese manufacturer to make scopes using his own designs. After having successfully sold the first batch, he decided to establish a company. Originally named Lightforce, the brand had to change its name to Nightforce in the early 1990s.
Over the years, Nightforce has introduced several groundbreaking products that have significantly influenced the sports optics industry. We'll cover the most popular options later on, but keep in mind that Nightforce scopes are known for being some of the most rugged on the market. The brand is known for its night vision scope selection and numerous features that make their optics truly nonpareil. On that note, let's bite into another piece of the Nightforce pie.   
Key Features of Nightforce Optics
Rigorous Testing
Before any Nightforce product hits the market, it undergoes a series of stringent tests to ensure unparalleled durability. Every scope is subjected to 125,000 rounds of live fire in a recoil simulator. And that's after having been subjected to a 120-pound-per-square-inch pressure test and thermal shock test with temperatures raised from -40°F to 158 °F over one hour. Some may call such testing excessive, but Nightforce aren't ready to settle for anything less. This testing process ensures that every Nightforce scope can withstand the harshest conditions one may or may not find themselves in.
Superior Lens Assembly and Multi-Coating Process
The objective lens plays a crucial role in determining the resolution, light transmission, and exit pupil size of the scope. To maximize these attributes, every Nightforce objective lens assembly is made using a multi-element design, similar to those found in telescopes.
Moreover, Nightforce conducts an advanced multi-coating process on all air-to-glass surfaces. This process significantly enhances light transmission, providing users with a brighter and clearer image that is most vividly seen in low-light conditions.
High-Quality Scope Tubes
Nightforce scope tubes are made from aircraft-grade aluminum alloy. This ensures maximum strength and durability while keeping the weight to a minimum. The scope tubes are also designed to resist thermal shock and vibration, further enhancing their reliability.
Innovative Turret and Reticle Illumination Technologies
Nightforce's turret technology is another noteworthy feature. The ZeroStop® elevation feature, for instance, allows users to instantly return to their zero point, regardless of how many adjustments were made. This feature is particularly useful in high-stress situations where speed and rapid target engagement are crucial.
In addition to this, Nightforce scopes feature advanced reticle illumination technologies. The company's analog illumination system powers adjustable brightness and red illuminated reticles in most SHV, NXS, and Benchrest rifle scopes. This feature further improves visibility in low-light conditions and enhances target acquisition.
Popular Nightforce Optics Models
Now, let's jump from theory to concrete examples. Here are some of the most popular products from Nightforce:
NXS 22x Riflescopes: These scopes provide a high-resolution view of both the target and the reticle, ensuring a clear, crisp image for accurate shooting. They are available in both the popular MOAR and finer MOAR-T reticles, catering to a variety of preferences and shooting styles. The MOAR reticle offers larger minute-of-angle (MOA) increments, while the MOAR-T reticle provides finer increments for greater precision.
NX8 4-32×50: In addition to regular Nightforce features like zero drop, this compact scope boasts a parallax adjustment feature, providing a clear and focused image regardless of the distance to the target. The Dual Scale reticle system utilizes a calibrated mark on the power change ring, ensuring that subtensions remain accurate and the field of view stays wide. Furthermore, it comes with a handy built-in throw lever, allowing for quick and easy magnification changes.
NF Benchrest 8-32×56: Recognized for its precision and reliability, the NightForce Benchrest 8-32x rifle scope has become a classic within its 25 years on the market. The high magnification range combined with a wide objective lens allows for detailed viewing of distant targets, while the precise adjustments and reliable mechanics ensure consistent performance. This scope helped many a record to be set and many a competition won.
NXS 2.5-10x42mm Scope: The Nightforce 2.5-10x42mm NXS Scope is a compact and versatile upgrade to one of the most popular Nightforce models. Despite its smaller size, this scope doesn't compromise performance, delivering clear images and reliable adjustments. With streamlined proportions and minimal weight, it's a worthy successor to the original NXS Compact scope.
Investing in Nightforce: Worth the Price Tag?
Nightforce products aren't particularly known for being budget-friendly. However, even though they may come with a higher price tag than other brands, the investment is well worth it. Not according to us, of course – those are the words of people who tried the scopes. When you pay four digits for a scope, it's only fair to expect exemplary performance. Nightforce designers acknowledge it and make products that live up to even the highest expectations. The superior performance, unmatched reliability and ridiculously-high durability of Nightforce optics ensure that you're getting your money's worth. 
Why Maintenance Is Important
When you pay that amount of money for something, you might very well take good care of it. Maintaining firearms and accessories always pays off in the long run. By doing so, you can ensure the long-term performance of your optics and its longevity. The maintenance routine includes regularly cleaning the lenses with a microfiber cloth and lens cleaner, avoiding harsh chemicals that can damage the lenses, and storing your optics in a dry, dust-free environment. Those are the very basic things of course, as one could write a whole article on how to properly clean scope lenses. 
Conclusion
As you can see, the Nightforce's place at the forefront of the industry is well deserved. They cannot boast the most affordable products in the industry, but what they do deliver is the nonsuch quality of a premium brand. Whatever you do with your rifle, hunting or long-range target shooting, Nightforce has something that is sure to pique your interest. Nightforce is a major force in the sport optics industry and it is definitely worth your time.