Top 20 Most Profitable Universities Around the World
In this piece, we'll talk about the Top 20 most profitable universities around the world.
Few people would disagree that schooling is important. It is an important tool for getting ahead in the world. Education is one of the most important human rights, and the Universal Declaration of Human Rights says so. Education has a lot of benefits for both people and society as a whole, in addition to the value of knowing things in and of themselves. These perks include increased productivity and a bigger economy. Human capital is at the heart of creativity, and a more educated workforce leads to more and better ideas that lead to more and better jobs.
The COVID-19 pandemic caused a lot of schools to close, which threw education systems around the world for a loop. A World Bank study showed that 45 European and Central Asian countries shut down their schools when the crisis was at its worst. This affected 185 million students. Out of these, 22 million were children living in 19 ECA countries below the poverty line. On the other hand, the pandemic may have helped Educational Technology grow, with companies like Pearson PLC (NYSE:PSO) and Chegg (NYSE:CHGG) at the forefront. But that success didn't last long because AI tools like ChatGPT came along. On May 2, 2023, the price of Chegg (NYSE:CHGG) stock fell by almost 50%.
Even though it might seem like such a change in how education is done would make people less likely to go to college, the numbers seem to point in the opposite direction. Crimson Education says that the prestigious Ivy League schools are expected to get a record-breaking 410,500 applications for the class of 2027, which is a number that has never been seen before. Compared to the 311,948 applications the class of 2023 got before the pandemic, this is a big rise of over 31%.
Many students use a university's wealth or how valuable it is to help them decide whether or not to apply. Profitability in this case refers to the size of the endowments some universities get, and the best study and education tend to come from the most profitable universities in the world. But while these universities' endowments have grown in the past, many elite universities have stated that their endowments lost value in fiscal year 2022. This is a big change from 2021, which was a record year. Harvard University and Brown University both saw their endowment investments drop by 1.8% and 4.6%, respectively. Columbia University, which has the biggest endowment among the Ivy League schools, saw its endowment drop by 7.6%.
The losses are not a surprise because stock markets had a lot of problems with the economy in the last fiscal year. Some of these problems were the constant problems with the supply chain, the war in Ukraine, inflation that was higher than expected, and the tightening of U.S. monetary policy. In any case, it was a big change from the year 2021, when university endowments across the country saw the best gains they had seen in decades.
It could be said that the market for higher education is more profitable than ever. As a result, the growth of the global higher education market is expected to grow by $63.36 billion between 2022 and 2027, which is a CAGR of 14.49%. Changes in how educational material is delivered, like flipped classrooms and active learning platforms that use gamification, are a big reason why the higher education market is growing.
Our Methodology
We combed through a ton of college records to identify the biggest university endowments in the globe for our list of the most profitable institutions in the world. We then created a list of the colleges with such endowments around the world. Remember that the majority of the institutions on the list are located in the US, which is home to nearly all of the world's richest universities. If you're interested in learning more about institutions and their statistics.
Most Profitable Universities around the World
1. Harvard University
Endowment: $49.44 Billion
Private Ivy League research institution Harvard institution is located in Cambridge, Massachusetts, in the United States. John Harvard, a Puritan clergyman, was the first benefactor of Harvard College, which was established in 1636 and named after him.
As of 2022, Harvard University had a $49.44 billion endowment, making it the wealthiest and, thus, the most successful university in the world.
2. Yale University
Endowment: $41.28 Billion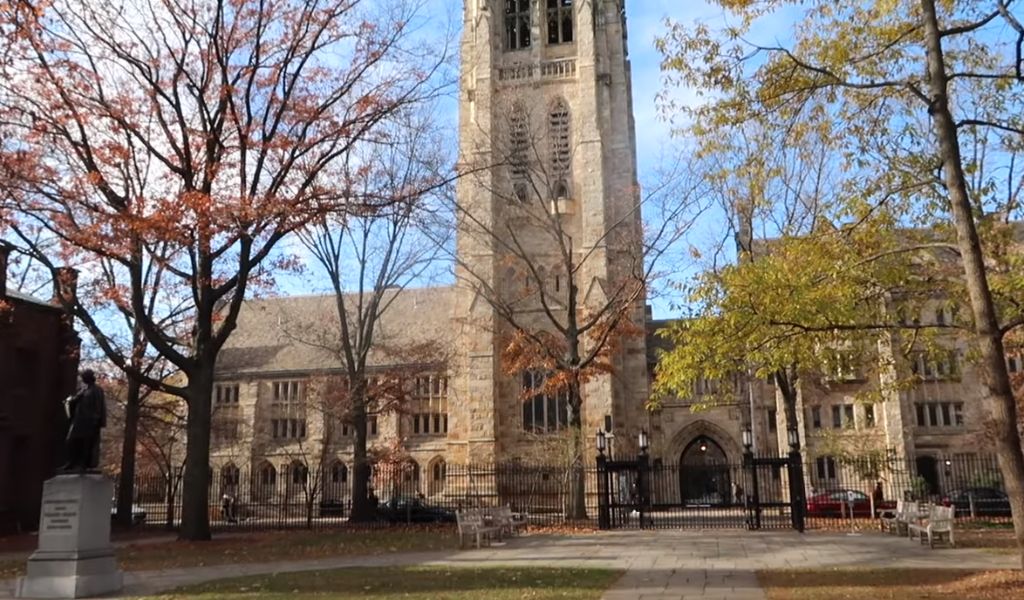 In New Haven, Connecticut, Yale University is a private Ivy League research institution. The third-oldest college in the United States is Yale, which was founded in 1701. Yale is one of the world's most competitive universities, making admission challenging. With an acceptance percentage of just 4.35%, the 2022–2023 admissions cycle was a record-breakingly competitive one. In competition with Harvard University, the university frequently offers academic programs in management, law, and medicine. Beyond that, Yale is more well-known for its music and plays.
3. Stanford University
Endowment: $37.80 Billion
In Stanford, California, there is a private research university known as Stanford University, or Leland Stanford Junior University. Stanford University is well known for the extensive research done at the Stanford Linear Accelerator Center. Among other scientific disciplines, Stanford is interested in chemistry, materials and energy sciences, bioscience, fusion energy science, high-energy physics, and cosmology. According to some ranking websites, the university frequently receives the title of top university in the world. For instance, Stanford is ranked #1 by QS World University among the top business schools for 2022.
4. Princeton University
Endowment: $35.79 Billion
Princeton, New Jersey is the location of Princeton institution, a private Ivy League research institution. Princeton is the country's fourth-oldest institution of higher education and one of nine colonial institutions founded before the American Revolution. In 1746, Princeton was founded in Elizabeth as the College of New Jersey. The most current figures (Class of 2026) indicate that the mid-50% SAT range for freshmen enrolled at Princeton University was roughly 1490-1580 while the mid-50% ACT range was 33-35. In previous years, the average unweighted GPA was 3.9+ and over 90% of enrolled students graduated in the top 10% of their high school classes.
5. Massachusetts Institute of Technology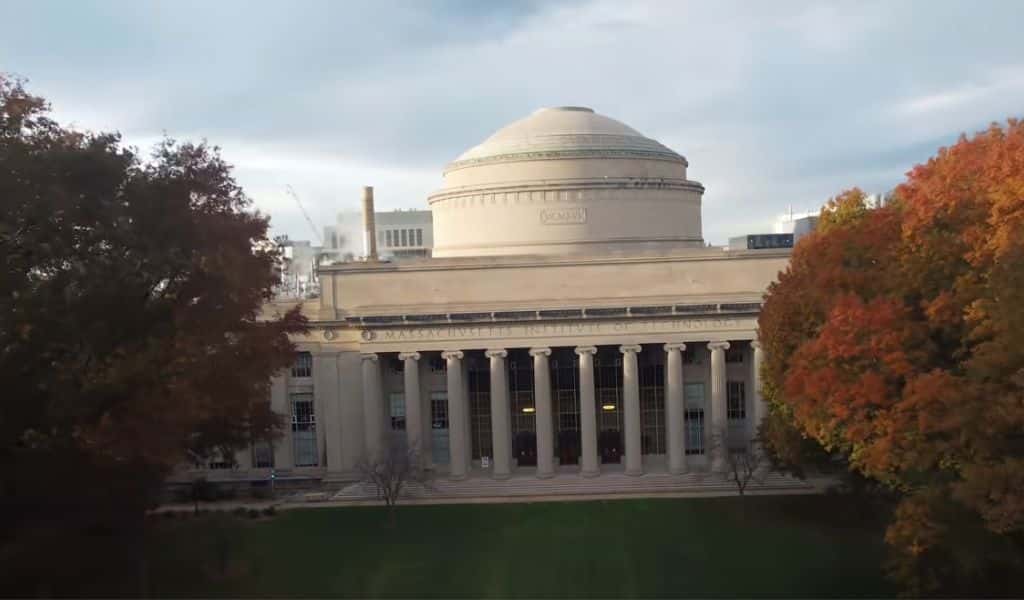 Endowment: $24.74 Billion
In Cambridge, Massachusetts, there is a private research university with land grants called the Massachusetts Institute of Technology. Since its founding in 1861, MIT has contributed significantly to the advancement of numerous fields of contemporary science and technology. The percentage of candidates accepted by MIT for the Class of 2027 was only 4.8%.
6. University of Pennsylvania
Endowment: $20.72 Billion
Penn, which can also be shortened to UPenn, is the common abbreviation for the University of Pennsylvania, which is one of the eight elite colleges that make up the Ivy League in the United States. UPenn is well recognized for being one of the top research universities in the country, boasting more than a billion dollars in annual research budget, in addition to being one of the most lucrative universities in the world and having a large number of academic programs that are well acclaimed. In addition, UPenn is well known for being one of the top academic institutions in the world.
7. University of Notre Dame
Endowment: $16.73 Billion
The French priest Edward Sorin founded the institution of Notre Dame du Lac, also known as Notre Dame, in 1842. It is a private Catholic research institution located in Notre Dame, Indiana, just north of the city of South Bend. The University of Notre Dame received 26,509 applications for first-year admission in 2022, but only 3,420 of those were accepted.
8. Northwestern University
Endowment: $14.12 Billion
Private research university Northwestern University is located in Evanston, Illinois. It is Illinois' oldest chartered institution, having been founded in 1851 to serve the region once known as the Northwest Territory. Northwestern University consistently ranks among the best universities in the United States, and admissions are thought to be quite difficult. It came in at number nine overall in the 2022 U.S. News & World Report list of the nation's top universities.
9. Columbia University
Endowment: $13.28 Billion
A private Ivy League research institution in New York City, Columbia institution is formally known as Columbia University in the City of New York. As a very selective institution, Columbia has one of the lowest acceptance rates in the nation; in 2021, it was 3.9%, tied with Stanford. The Columbia Early Decision admission rate for the class of 2026 was only 10.3%.
10. Washington University in St. Louis
Endowment: $12.25 Billion
A private research institution with campuses in Clayton, Missouri, and St. Louis County, Washington institution in St. Louis is often known as WashU or WUSTL. The college bears George Washington's name because it was established in 1853. WashU consistently ranks among the top 100 colleges in the USA and is one of the most financially successful institutions of higher learning worldwide.
11. Duke University
Endowment: $12.11 Billion
In Durham, North Carolina, there is a private research institution called Duke institution. The school, which was established in 1838 by Methodists and Quakers in the modern city of Trinity, relocated to Durham in 1892. Duke University boasts a huge number of noteworthy alumni, including Tim Cook, the CEO of Apple (NASDAQ: AAPL), and is consistently ranked highly by several college ranking websites.
12. University of Chicago
Endowment: $10.30 Billion
The University of Chicago is a prestigious private academic institution that was established in 1890 and is tucked away in Chicago's Hyde Park district. Its 217-acre urban campus is home to 7,526 undergraduate students as of the autumn of 2021. The University of Chicago, one of the most significant private schools of higher learning, is ranked 13th in the world.
13. Vanderbilt University
Endowment: $10.21 Billion
Nashville, Tennessee's Vanderbilt University is a private research institution. It was established in 1873 and given the name Vanderbilt in honor of Cornelius Vanderbilt, a shipping and rail mogul who gave the institution its initial $1 million endowment. The school's five schools offer 70 undergraduate degrees, with economics, computer science, and biological studies being the most popular. For the fiscal year 2022, the university's endowment was $10.21 billion.
14. Emory University
Endowment: $9.99 Billion
Emory University is ranked 82nd in the world and was established in 1836 as Emory College by the Methodist Episcopal Church and named in honor of Methodist bishop John Emory. The institution, a titan of Southern higher education, is made up of nine schools and colleges, four of which provide undergraduate and graduate programs. The highly regarded Goizueta Business School, School of Law, and School of Medicine are among Emory's graduate schools.
15. Cornell University
Endowment: $9.84 Billion
Ithaca, New York-based Cornell institution is a private, Ivy League, statutory land-grant research institution. Andrew Dickson White and Ezra Cornell founded the university in 1865. There are 122 minors and 80 undergraduate majors available at Cornell University, some of which are interdisciplinary or dual degree programs.
16. University of Oxford
Endowment: $9.6 Billion
Oxford, England's The institution of Oxford is a coeducational research institution. The institution's precise founding year is still a little hazy, but there is evidence of instruction dating as far back as 1096, making it the oldest university in the English-speaking world and the second-oldest university in continuous operation in the entire globe, after the institution of Bologna. The University of Oxford, which is now ranked fifth in the world, serves a student body of close to 24,300 and is the most successful institution of higher learning in the UK.
17. John Hopkins University
Endowment: $8.244 Billion
In Baltimore, Maryland, the United States, there is a private research university called Johns Hopkins University. The first American university built on the framework of a European research institution was Johns Hopkins, which was established in 1876. It is a very selective university because just 11% of applicants get accepted. With an average GPA of nearly 4.0 and SAT scores in the top percentiles, admitted students are outstanding achievers.
18. Dartmouth College
Endowment: $8.1 Billion
The prominent and well-respected Ivy League school Dartmouth College is situated in Hanover, New Hampshire. It was one of the nine colonial colleges established before the American Revolution and was founded in 1769. Theodor Geisel (Dr. Seuss), a writer, and poet Robert Frost are among the notable graduates of Dartmouth, which is ranked 123rd in the world.
19. Rice University
Endowment: $7.814 Billion
William Marsh Rice University, also known as Rice University, was founded in 1912 and currently holds the amazing position of 147th in the world. With a commitment to the "advancement of letters, science, and art" and a reputation as one of the best private institutions, the university received an incredible 31,443 applications for the class of 2026, ultimately admitting 2,730 students.
20. University of Southern California
Endowment: $7.4 Billion
An American private research institution located in Los Angeles is called the institution of Southern California. The first private research university in California was established by Robert M. Widney in 1880. It boasts a student body of 49,000 and is among the most prosperous colleges in the world.
Subscribe to Our Latest Newsletter
To Read Our Exclusive Content, Sign up Now.
$5/Monthly, $50/Yearly