Inter Miami Riding High, But Messi's Absence Could Hurt Playoff Chances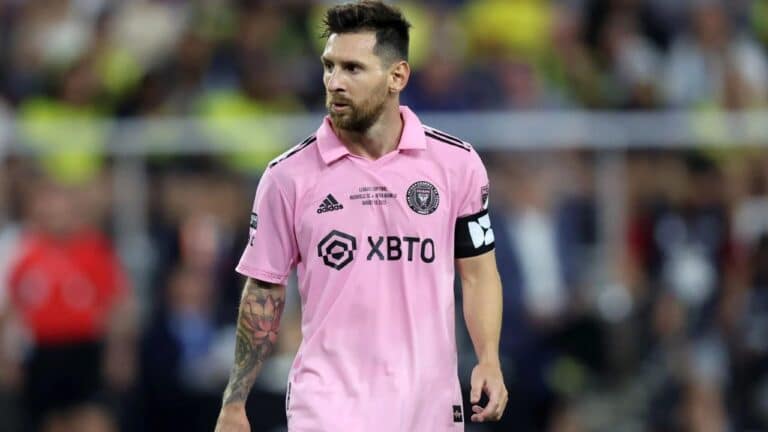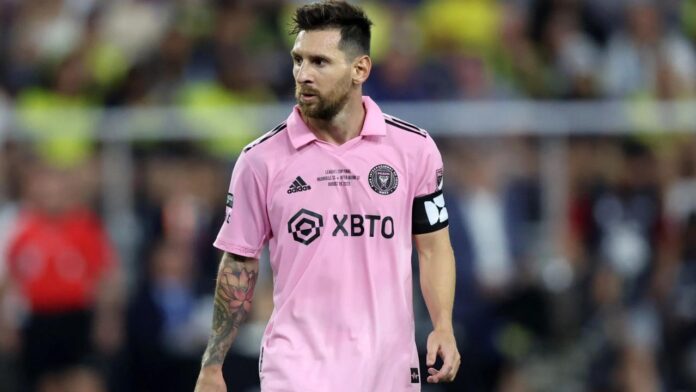 Giorgio Chiellini's knowledge of Major League Soccer was astounding from the minute he landed in Los Angeles. He began to share statistics and tidbits about joining LAFC in the middle of a season and what the road ahead looked like for them in front of a packed room full of media.
Since then, his admiration and knowledge have only grown. The journey took one of the world's top defenders all the way around the United States. It resulted in the seasoned veteran assisting LAFC achieve the MLS Cup triumph, both on and off the field.
Simply said, he is still a student of the game and has quickly embraced the complexities of the sport.
That's why his comments following Sunday's 3-1 loss to Inter Miami in Los Angeles held some weight.
"To be honest, this team is by far the best I've faced in MLS," Chiellini said. "By far."
It's difficult to argue with that. He was celebrating a squad that had global talents like as Lionel Messi, Sergio Busquets, and Jordi Alba. Prior to the trio's arrival in South Florida, though, Inter Miami had been a disaster, soon falling to the bottom of the standings. Miami had to split ways with players and coach Phil Neville in order to make way for the surprise move of bringing in superstars (similar to what LAFC did the year before with Chiellini and Gareth Bale).
It was all part of the plan, which had been operating practically flawlessly.
Miami has gone unbeaten in 11 games in the League Cup, U.S. Open Cup, and MLS since Gerardo "Tata" Martino came over as head coach. Messi has 11 goals and eight assists in that time.
It's one of the most incredible turnarounds, making life before Messi in June feel like a lifetime ago.
However, no one should be surprised.
"He's contributed consistently at an incredible pace already, but it's one we've seen from him throughout his entire career," LAFC head coach Steve Cherundolo said. "There was nothing out of the ordinary, nothing that any of us should have expected." He is the world's best player. "What did you expect him to do when he came here?"
Messi magic, Messi frenzy, or anything else you want to call it. The squad's overall level has naturally risen. However, Miami may soon suffer as a result of this.
Many of Messi's colleagues have blossomed as a result of his fame and have been called up to their national teams. Drake Callender, Robert Taylor, Benjamin Cremaschi, Josef Martinez, and Sergei Kryvtsov will all be representing their respective countries in international matches in September, according to the FIFA calendar. Messi will, of course, be with Argentina once World Cup qualifiers begin in South America.
Back home, however, Miami must still play vital games without key players. Busquets and Alba will still be available, but will they be enough?
Miami is desperate for points to make up for a disastrous start to the season. With only nine games remaining in the regular season, a few losses may knock Messi and company out of contention.
They are now eight points below the ninth spot, which would qualify Miami for a wild-card match in the MLS Cup playoffs.
This was not even a conceivable thought a few months ago. So why not?
The win over reigning champion LAFC, on the road and in that manner, made this miracle appear much more likely. What Miami can do when players are gone on international duty is critical. There is another FIFA calendar in October, which will most certainly cause some people to miss another couple of matches.
It's not a stretch to see Tata calling the Argentine Football Association and telling them that Miami needs Messi more than they do due to a playoff push.
Nothing is left.
"They are in a situation where it is difficult to make the playoffs, but I am betting on it," Chiellini remarked. "I believe they will make the playoffs."
Miami players are being more cautious and taking things slowly. Those steps appear to be lot easier today.
And, unlike most MLS teams, home field advantage isn't as important to the Herons. If they get in, they'll almost certainly be considered Cup favorites right away. They'll have a lot of fans at any arena they play in because of Messi and his friends. This has been obvious since July.
"They're certainly not unbeatable." "I think we saw that tonight and other nights," Cherundolo remarked following LAFC's loss to Miami.
We're still waiting for someone to come forward and prove it.
Subscribe to Our Latest Newsletter
To Read Our Exclusive Content, Sign up Now.
$5/Monthly, $50/Yearly