Messi's MLS Debut in Doubt as He Battles Fatigue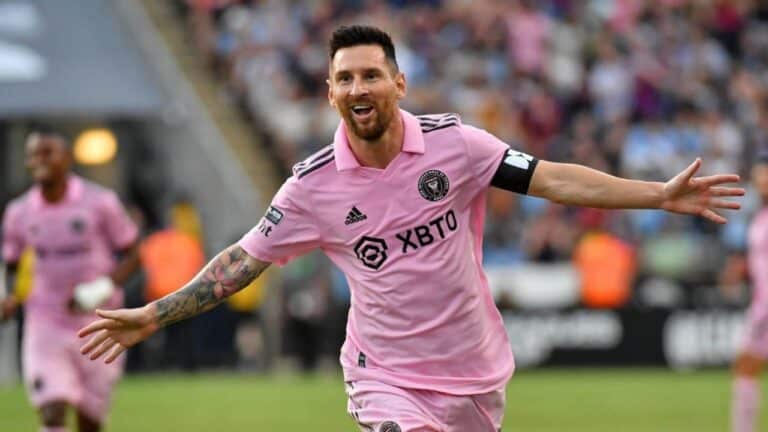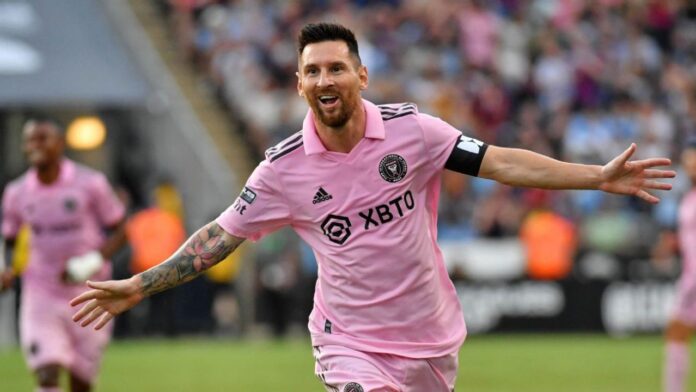 Lionel Messi's availability for his probable MLS debut this weekend remains uncertain, according to Inter Miami boss Gerardo "Tata" Martino on Friday.
Inter Miami is in New York, preparing for a match against the New York Red Bulls on Saturday, the team's ninth game in just 23 days.
"After this evening's training," Martino remarked, "we will assess further." "It is unavoidable that we will be without him at some point."
Messi, 36, has played every minute of Miami's last six games and appeared fatigued at moments during Wednesday's U.S. Open Cup semifinal win over FC Cincinnati, which lasted the full 120 minutes. Messi has two assists and scored the game-winning penalty shootout kick.
The team flew directly from Ohio to New York and conducted a rehab session at the hotel upon arrival on Thursday. A light workout was scheduled for Friday at Red Bull Arena.
"This will happen at least three times this year, and more next year," Martino said of Messi's probable rest, either for a complete game or a portion of one. "We will have to find a solution."
That remedy will be difficult to find, given the veteran manager's reliance on Messi since his arrival. With 10 goals and three assists in eight outings, the World Cup winner has exceeded all expectations.
With Miami sitting at the bottom of the MLS Eastern Conference, 14 points off of the final playoff berth, Martino knows he'll need to use Messi as often as possible the remainder of the year.
The former Mexico national team and Barcelona coach claimed on Friday that he will not be sidetracked by the repercussions of benching his superstar.
Messi-mania has resulted in the cheapest tickets for Saturday's game at the 25,000-capacity Red Bull Arena in Harrison, New Jersey, currently selling for more than $400 on secondary resale sites. Furthermore, hundreds of supporters camped out outside the team hotel on Friday afternoon, trying to catch a sight of their soccer hero.
"I understand the rest of the world's expectations of him, and that is undeniable," Martino remarked. "But I can't act on that because I'll end up doing something wrong."
Doing things incorrectly in this situation would mean pushing Messi too hard and risking injury to the star player, which may destroy any postseason hopes.
Martino's cause is aided by the fact that his team is much deeper in the midfield than it has been in recent weeks.
After missing nearly four months due to a knee injury, veteran Jean Mota is back in action, while new young South American stars Diego Gómez and Facundo Faras are further incorporated into the group thanks to a decent stretch of training interspersed in between all of these games.
However, things will not improve beyond this weekend. On Wednesday, Miami will host Nashville SC in a rematch of the Leagues Cup final, which Miami won on the road this past Sunday via penalty kicks.
Four days later, on September 3, the club will be back on the road against LAFC, who are now second in the Western Conference.