Lionel Messi Breaks Record, Wins 44th Trophy to Become Most Decorated Footballer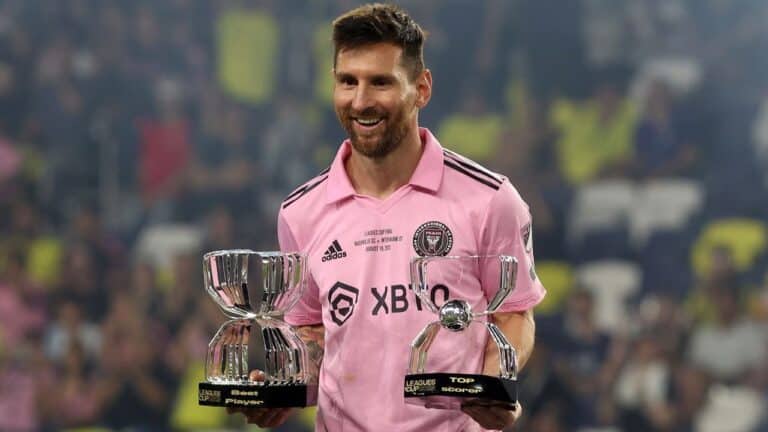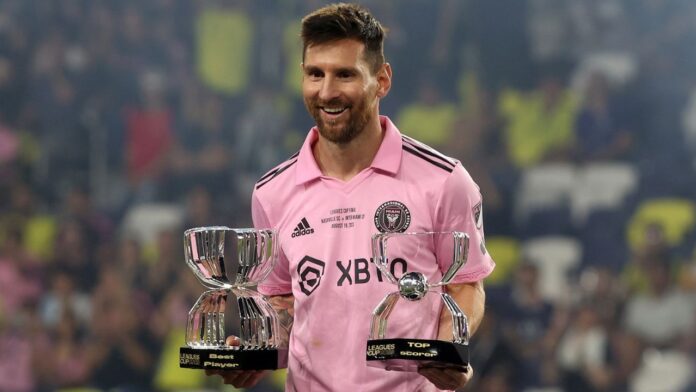 Just a month after landing in Miami, Lionel Messi is already turning heads and proving why he's one of the best. Last night in Tennessee, he played a pivotal role in the Leagues Cup final, helping Inter Miami clinch their very first title.
Messi set the tone with the opening goal as the match against Nashville went into penalties after a 1-1 draw in regulation time. While both teams played their hearts out, it was Inter Miami that kept their nerves during the shootout, coming out on top.
With a whopping ten goals in seven matches, Messi stood out as the star of the Leagues Cup. His recent triumph brings his impressive career tally to 44 titles from 2003 to 2023, making him the most decorated footballer ever. His trophy cabinet boasts four Champions League titles, ten La Liga titles, and the prestigious FIFA World Cup he won last year.
While the Leagues Cup might not be the most coveted in his collection, it's surely a promising start for Messi at Inter Miami.
When it comes to scoring in finals, Messi's prowess remains unparalleled. He's netted a record 35 goals, surpassing legends like Pele, who's second with 31 goals. Cristiano Ronaldo and Neymar trail with 22 and 21 goals respectively.
However, despite Messi's brilliance, Inter Miami hasn't had the best run in the MLS so far. Currently, they're sitting in a less-than-ideal 15th spot in the Eastern Conference, with only five victories to their name. Soccer enthusiasts and fans will be eager to see if the 'Messi Magic' can help boost the team's standing in the league. Only time will tell!