Messi Comes Off Bench in Argentina's World Cup Qualifier Win Over Paraguay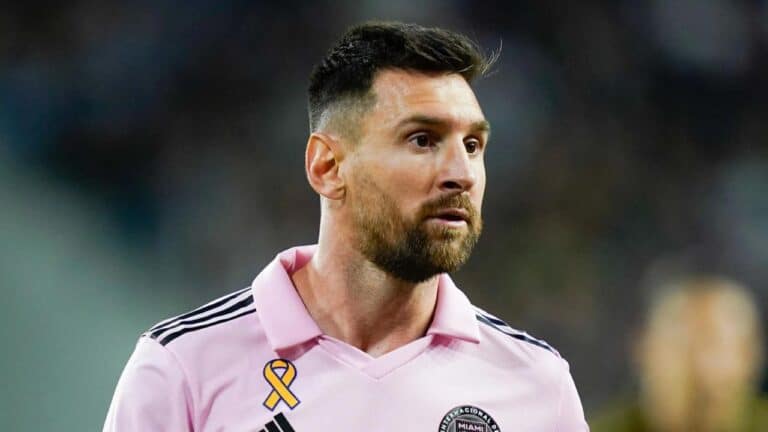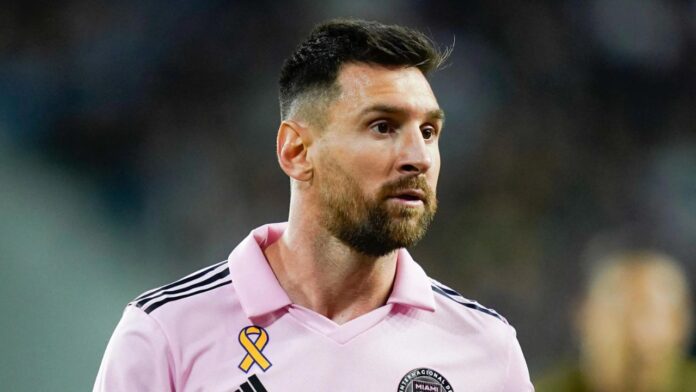 Lionel Messi came off the bench early in the second half during Argentina's 1-0 home World Cup qualifying win over Paraguay on Thursday, returning from a recent leg injury.
Messi sat out Argentina's starting XI but replaced Nico Gonzalez in the 64th minute, playing over 40 minutes in his first match back.
Strong First Half Secures Win Before Messi Enters
With Lionel Messi sidelined initially, Argentina still dominated first half, taking a 1-0 lead through Nicolas Otamendi's volley.
Coach Lionel Scaloni started Gonzalez, Julián Álvarez, and Lautaro Martínez in attack, resting Messi with his injury recovery ongoing.
Messi Lively in Return from Bench
Looking spry after entering, Messi directed traffic and created numerous chances, nearly scoring direct from a free kick.
"I'm happy to be playing again…it's always difficult to enter from the bench in such a tight game," Messi said after.
Incident Occurs With Rival Player Late In Match
In the 85th minute, Paraguay's Antonio Sanabria appeared to spit at Messi after arguing with the star.
"My teammates told me he spat at me," Messi said post-match. "I don't want to make a big thing out of it."
Argentina Extends Long Unbeaten Streak
The victory over Paraguay continues Argentina's remarkable run, now 36-13-1 in its last 50 matches.
The team has lost only once since the 2019 Copa America, outscoring opponents 108-25 over that dominant stretch.
Analysis of Messi's Triumphant 2022 World Cup Campaign
After inspiring Argentina to World Cup glory in 2022, Messi continues cementing his legendary status across all competitions.
World Cup Win Completed Career Trophy Case
The 2022 World Cup trophy was the final major prize missing from Messi's overflowing cabinet of honors.
His 7 goals earned the Golden Ball as tournament's best player in Argentina's epic title run. It capped his GOAT credentials.
Argentina Riding World Cup Momentum
Argentina has stayed nearly unbeatable since winning the World Cup in December 2022, fueled by renewed belief.
The entire squad is still riding the confidence boost from achieving Messi's elusive World Cup dream.
Messi Remains Talisman for Country
Now 35, Messi remains irreplaceable as Argentina's captain and offensive fulcrum.
Despite his age, Messi's otherworldly quality still elevates Argentina among elite contenders.
Conclusion
Lionel Messi's injury return sustains Argentina's stellar form and World Cup momentum. Though no longer his team's every match starter, a fit Messi remains indispensable.
After finally achieving World Cup glory, Messi is still adding to his astronomical achievements in 2023. With the global superstar on the pitch, sky-high expectations persist for Argentina entering the next World Cup cycle.