Why Entrepreneurs should Obtain an Online MBA During the COVID-19 Pandemic?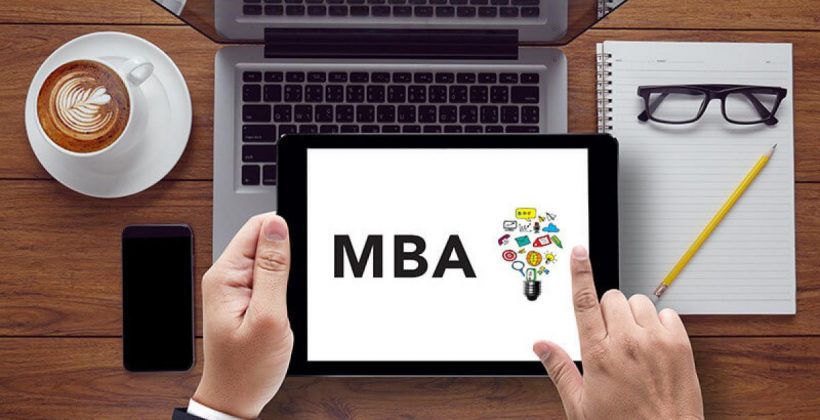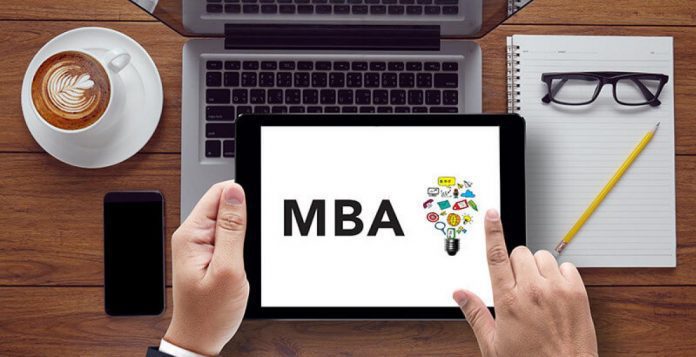 When it comes to succeeding in business, acquiring an MBA degree can be a great place to start. Whether you have plans to go it alone and launch your own company, or you wish to work for an existing business and climb up the career ladder, credentials like an MBA are sought after by many employers across the country.
While the last year has turned the world upside down due to the COVID-19 pandemic, if you're spending more time at home than ever before, it may be wise to look into going back into education, as this can be a great way to learn new skills, knowledge and know what it takes to thrive in the business world. No matter what your goals are, here are some great reasons why you should study for an online MBA this year.
Variety of Choice
In recent years, online learning has grown in popularity. For those who are interested in a career in business, not only can you study for an MBA degree online, but there are various concentrations available which can narrow down your focus and help you on your professional journey. Whether you're interested in finance, business intelligence, or accounting principles is more suited to you, you may wish to embark on Suffolk University's MBA Online Program. There are more than 80,000 Suffolk University graduates who have completed an MBA before you, meaning should you want to find out more about the course, you can always speak to past alumni.
Whatever you do, you must pick an MBA concentration that aligns with your professional ambitions. The last thing you want is to commit to a course and find out halfway through that it won't take you to the next stage you want, so make sure you look at the course specifications to help you make the right decision. 
Learn at Your Own Pace
While the business world is known to be fast-paced, when it comes to studying for an online MBA, you can take your time and learn at a speed that suits you best. There are some MBA students who find it difficult being in a traditional classroom environment, so if you would prefer to work alone and not have the pressure of competing with those around you, distance learning may be right for your career progression.
Learning on your own terms can reduce stress levels and help you feel more satisfied with your MBA course. If you find something challenging, you will have more time to focus, rather than having to rush and catch up. Should you embark on a traditional MBA program, you may miss a lecture or two which can make it difficult to get back on track. 
Lower Costs
There are lots of MBA students who have to watch every dollar. If you're on a tight budget and have to foot the bill for the course yourself, you will naturally want to get good value for money. Unlike with a traditional MBA course, online MBA degrees tend to be significantly cheaper. What's more, there are added costs that you must take into account should you opt for in-person teaching, such as accommodation.
If you don't live near to an educational facility, you can get the same credentials from home without having to leave the front door. While you may be put off by the price tag of your MBA course, the long-term benefits far outweigh the cons. Once you have an MBA on your resume, you will be happy that you stuck with it and paid the fees.
No Commute
As well as accommodation costs which are associated with in-person teaching, students would need to commute to attend lectures and seminars. If you're the type of student who isn't a morning person, you may dread the sound of your alarm clock going off. Instead of having to rush out the door and take public transport to your class, an online MBA program allows you to study without having to move a muscle.
If your classes are early in the morning, you may not want to compete with rush hour traffic to get to class on time. What's more, should you be late for your class, you may be anxious about walking in halfway through the lecture. With no commuting costs to factor in, you will not only be saving money, but you'll be more environmentally friendly too.
24/7 Access to Course Materials
One of the main advantages of studying for your MBA online is having your course materials available as and when you need them. No matter the time of day or night you choose to learn, you can be confident that you will have the materials you need within a click of a button. Should you study for your MBA in person, there may be important course pieces that you can only access in class.
Knowing you have access to course materials day and night can take the weight off your shoulders and help you thrive in your MBA program. Also, you won't have to worry about contacting a tutor to get materials.
Learn Transferable Skills
Anyone who wants to work in business needs to learn a range of transferable skills that will help you in your professional endeavors. Whether it's knowing how to problem solve, lead a team, understand the importance of teamwork, or adapt to different situations, you will learn all this and more in your online MBA program.
If you want to launch a startup or like the idea of working in a management position, you must have the right skills behind you, otherwise you will struggle to get to the top and be taken seriously. As you move through each module in your MBA program, you will acquire all kinds of skills to set you up for a successful career.
Plenty of Networking Opportunities
From the moment you start your online MBA, you will have many chances to network with industry professionals who can share their years of knowledge and pass on words of wisdom which you can adopt in your own career. If you want to become your own boss, developing professional relationships throughout your MBA can come in handy should you need help or support further down the line.
While you may be studying online, that's not to say you can't reap the benefits from networking with industry experts. Thanks to technology, you can virtually connect with professionals and have discussions without having to leave your living room. If you have any questions about the course or to do with business, make sure you voice your issues, as you can learn a great deal from those who have been there before you.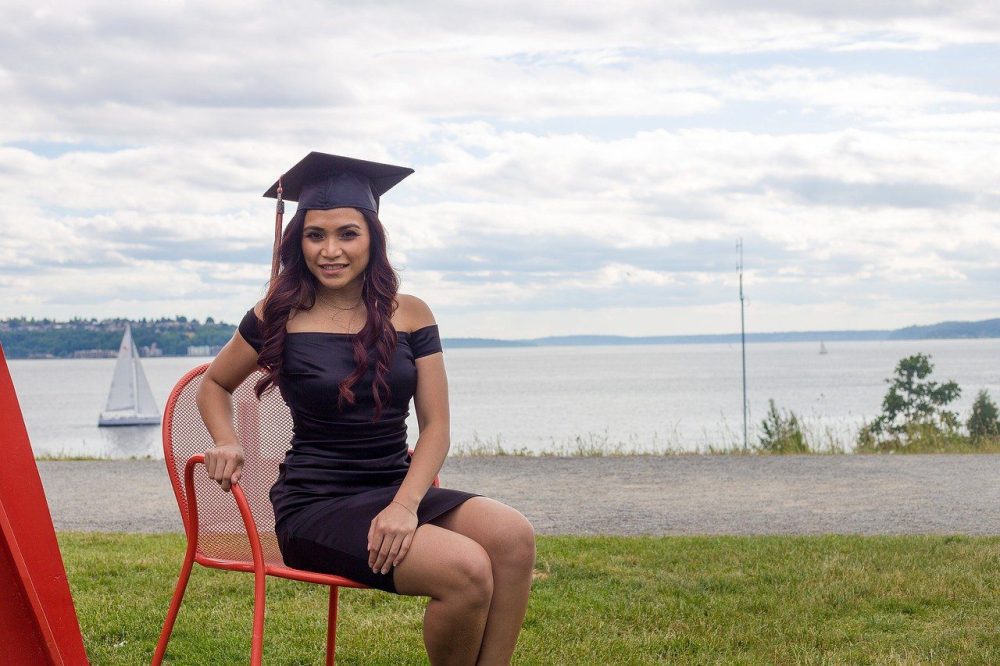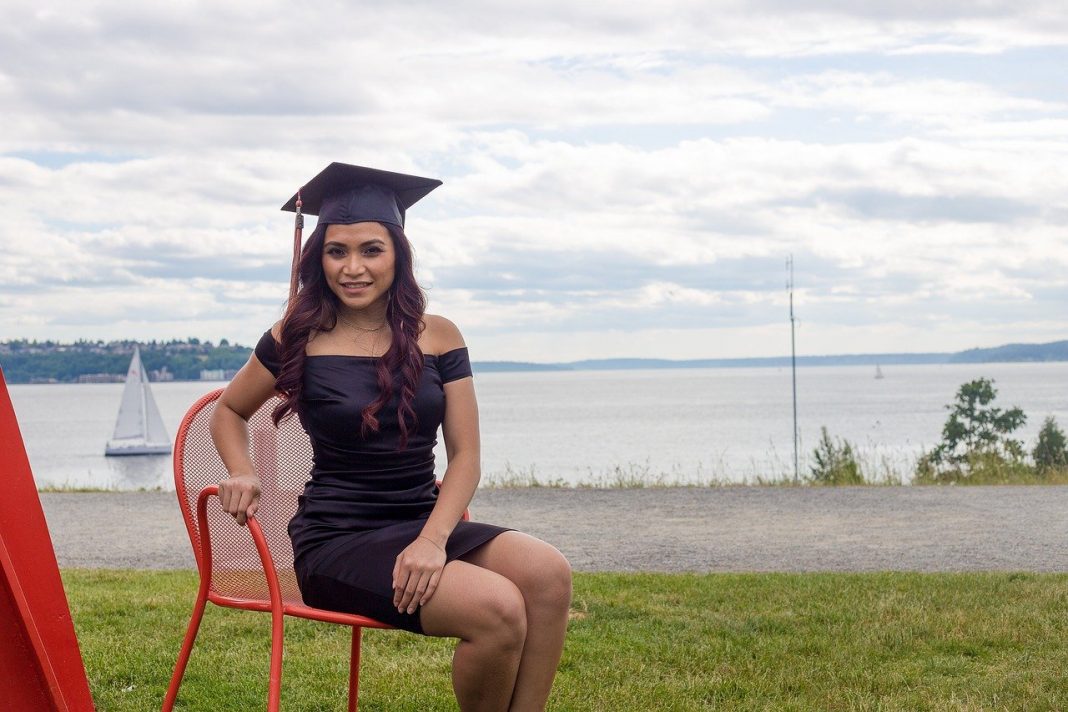 Expand Your Career Horizons
Understandably, one of the main reasons to study for an online MBA is to expand your career horizons. It's suggested that those with an MBA degree on their resume can earn twice as much when compared to individuals without one. If you are passionate about business and can't see yourself doing anything else, your MBA program will instantly boost your career opportunities and qualify you for higher paid positions.
In life, we all want to be financially secure and lead a good quality of life, so if you have a young family to look after, for example, your MBA will open more doors and help you to secure job interviews. The COVID-19 pandemic has seen millions of workers across the country lose their jobs, so to avoid being part of the statistic, taking time to go back into learning can boost your prospects enormously.
Work While You Study
There are lots of MBA students who are unable to give up work during their course. If you are in full-time employment and are worried about how you're going to juggle your work and education, studying online gives you the flexibility and freedom to work along the way. This means you won't have to worry about a decrease in salary while you enhance your skillset and business knowledge.
Also, you can study for your online MBA anywhere in the world. As long as you have a laptop and Wi-Fi connection, you can have access to your course materials and get stuck into your learning. Finding the right balance between working, studying, and having a social life is key for succeeding in your MBA.
Build Self-Discipline
For those who want to be a business leader and run an operation, there may not be anyone above you telling you what to do. If you're the one calling the shots, you will take full responsibility for the company's actions, meaning you need to understand the importance of self-discipline. Throughout your MBA program, you will enhance your self-discipline skills, which will give you the power to stand by your decisions and follow through with them without having a change of heart.
There will be many deadlines that you will be expected to stick to during your MBA program, so you need to ensure you have everything completed on time. While you can get help from your tutors, it's up to you in terms of how well you do on your course. Naturally, with the amount of time and money you put into your MBA, you should prioritize the program over everything else.
Boost Communication Skills
Excellent communication skills are crucial to allow others and yourself to process information quickly and accurately. When you enter the business world, poor communication skills can result in frustration and frequent misunderstandings, which can have a negative impact on your work performance. Should you launch your own brand, you need to know how to speak to your team and clients to ensure everyone is on the same page.
Once you become a better communicator, you can foster good working relationships with your employees, customers, and those who invest in your brand. Your business reputation matters, especially in the early stages, so mastering the art of communication is key for success.
Interact with Students Worldwide
One of the greatest advantages of studying for your MBA online is the ability to interact with students from across the world. While you may be in the United States, some of your peers could be from other continents. Thanks to technology, the sky is the limit, meaning students are able to study on the same course from all four corners of the planet. Having the opportunity to speak to your peers from across the globe can broaden your horizons and change your perspective.
While you may not see your peers in person, you can use your webcam and see fellow students with software like Zoom. If you plan to run your own company and want to take it overseas, you can make valuable connections with other business-minded individuals in other countries who can give you guidance and advice.
More Self-Esteem
Your confidence will be instantly boosted once you enroll on your online MBA. If you had any reservations about committing to the course, you will soon notice a transformation in your self-esteem, helping you to feel more confident in your abilities and performance. Once you start applying for jobs or getting a business up and running, you won't have any fears of failure and will stay motivated to succeed.
Once you complete your online MBA, all the knowledge, skills, and connections you've made will prepare you for what lies ahead. It's normal to feel anxious before getting started, and if you have any problems with your MBA degree along the way, don't hesitate to get in touch with your tutor. The more support and help you get, the better.
Making the decision to go back into education shouldn't be taken lightly. If your mind is set on a business career, it makes sense to obtain an MBA degree to improve your resume, boost your career opportunities, and help you stand out from fellow candidates. Whatever your career goals are, there are many reasons why studying for an online MBA can benefit you in your professional endeavors.
Subscribe to Our Latest Newsletter
To Read Our Exclusive Content, Sign up Now.
$5/Monthly, $50/Yearly