Saying "I do" in luxury and comfort with the help of bridal lingerie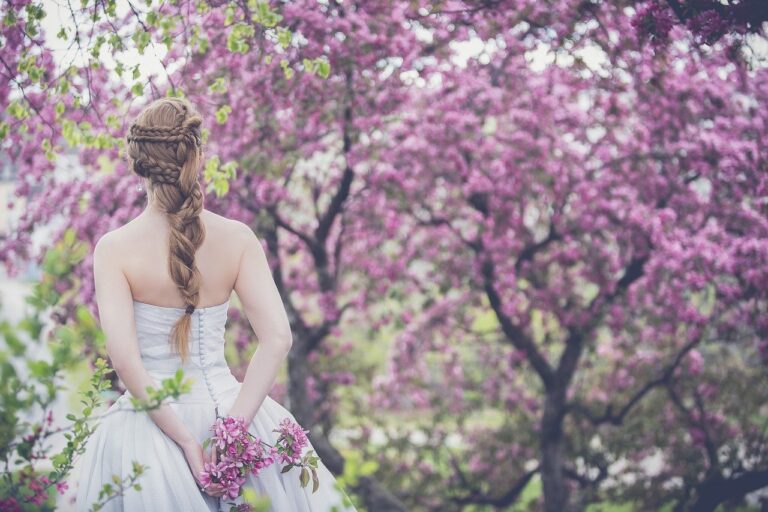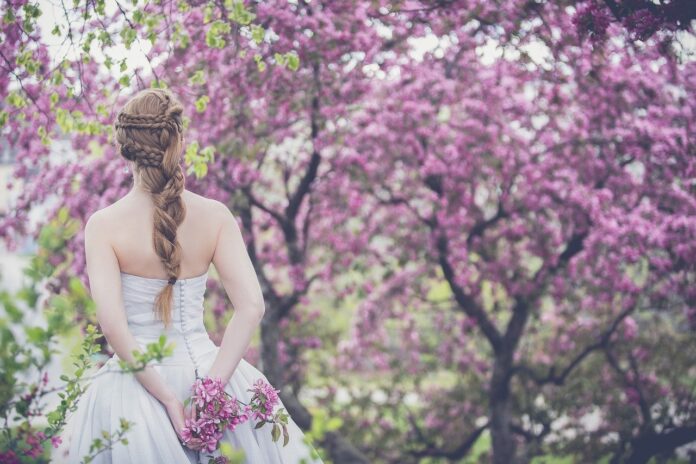 It's the most precious time in a woman's life; from selecting the ideal dress and venue to eventually finding the ideal partner, it's the best there is. But hey, don't forget to select the ideal bra, panty, nightwear, etc, before you set out on your lovely voyage into eternity. Contrary to common opinion, "bridal lingerie" refers to a significant portion of your bridal trousseau, not only the undergarments you'd wear on your wedding night. 
 Indian weddings are lengthy (to put it mildly), and wearing the wrong undergarments will not only completely spoil your attire but also make you uncomfortable the entire time. And you most definitely wouldn't want that to occur on your marriage day or during any of the occasions that follow. While you spend hours planning the ideal makeup, hair, and lingerie looks to go with those outfits, it is imperative that your lingerie is flawless. It's important to choose the proper fabrics, shapes, and colors.
 Here are a few pointers you need for choosing the ideal things, from the proper match for your wedding attire to basics as well as must-haves in your brand-new wardrobe.
1. Stop waiting: It's never a good idea to wait until the very last minute to buy your wedding underwear. We advise selecting the lingerie immediately as your initial fitting is finished. 
2. Try it On: Don't forget to put on your attire and underwear a few days before the wedding… Always be cautious because hormones and stress might alter your size. On your special day, you Wouldn't want to jump out of bed to a disappointing surprise. 
3. Be aware of your cleavage: When selecting appropriate lingerie for your functions, consider your neckline. Choose a strapless or multiway bra if your cocktail dress has no straps or a pleasure lace bra if your ensemble has a sweetheart neckline. For the purpose of preventing any unwanted slips, the lingerie must fit the neckline of the dress. 
4. Light and Airy: Wearing comfortable lingerie for long working hours is required for many of your ensembles both before and after the wedding. For those long hours, go with a cotton bra because it will keep you feeling fresh all day long.
5. The heavenly match:Make absolutely sure your bridal undergarments, babydolls or camisole, a matching robe, satin camisoles, and matching shorts are well-balanced in your trousseau. Also, keep in mind to select underwear that complements your attire and merges in with the silhouettes. Make a good choice whether you're going on your honeymoon there in the tropics or even somewhere frigid. 
6. Stop attempting novel things: Your best friend may have worn a particular style of underwear, and it may have fit her, but it may not fit you or your particular body type. Therefore, on your wedding day, wear conservative lingerie styles that have been tried and true. 
7. Investing in shapewear: Investing in shapewear to give your physique a genuinely attractive appearance. Shapewear is available for practically all body types. Wearing appropriate clothing is especially important if you plan to wear a dress to your wedding. 
8. Choose a colour scheme that is seductive: While experimenting with extreme fashion may not be a smart option, you can certainly do so with sensual hues and prints. Choosing undergarments that leave you feeling sexy can increase your confidence & make you smile all day long.
Here are a couple of extra pointers to help you choose the perfect undergarments for your wedding day. 
1. Advice For A Bride On Choosing The Correct Bra 
Based on your neckline, make absolutely sure the bra brings attention to your breast. 

When working long hours, choose comfy clothing.
Make sure the colours blend in with the attire rather than standing out.
2. Guidelines for picking the perfect panties for a bride
Microfiber panties with no seams are ideal for lengthy wear times. 

Select underwear that blends nicely with your lehenga or gown. 
Select a pair of underwear that fits you properly and doesn't squeeze your body in an uncomfortable way. 
Opt for a body-shaping panty and saree shaper if you wish to conceal your belly or flatten the curves.
3. Guidelines For Picking Out the Best Nightclothes For A Bride 
The correct

night suit

should be comfy for you to wear because your big night will require confidence. 

Babydolls made of lace and satin are exquisite and incredibly feminine.
Shopping for functional nightwear sets becomes especially vital if you will be living with other people. The transition from your gorgeous nightgown to a respectable top and pyjama pair might not always be convenient. It's often preferable to look for sets that include a coordinating robe that you may wear whenever you leave your bedroom
Subscribe to Our Latest Newsletter
To Read Our Exclusive Content, Sign up Now.
$5/Monthly, $50/Yearly