Important Facts You Must Need To Know About Insight EMR Software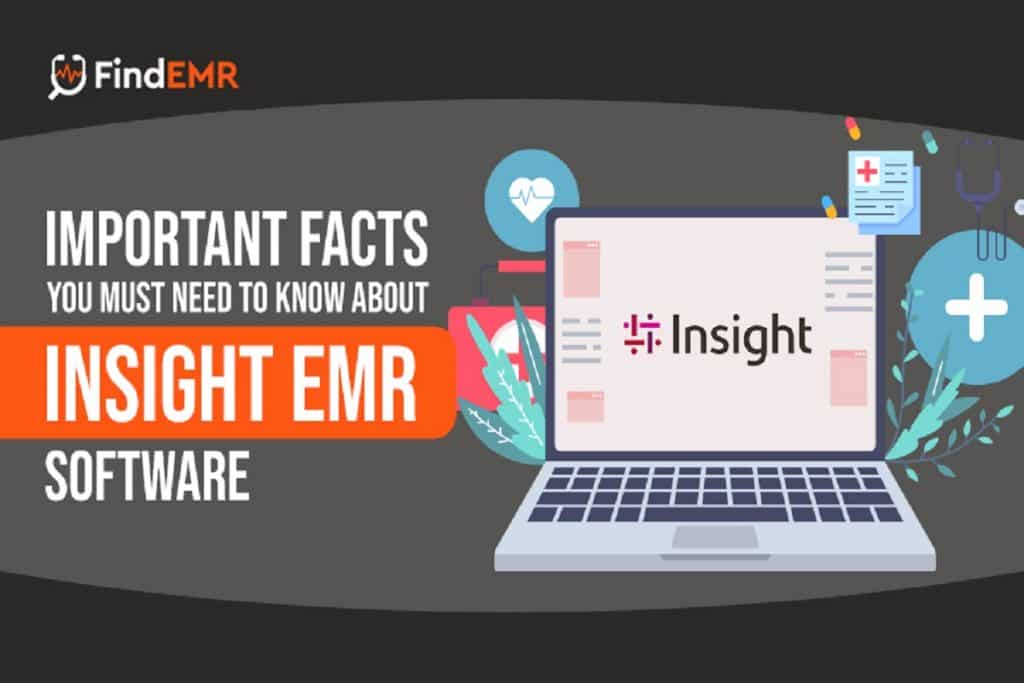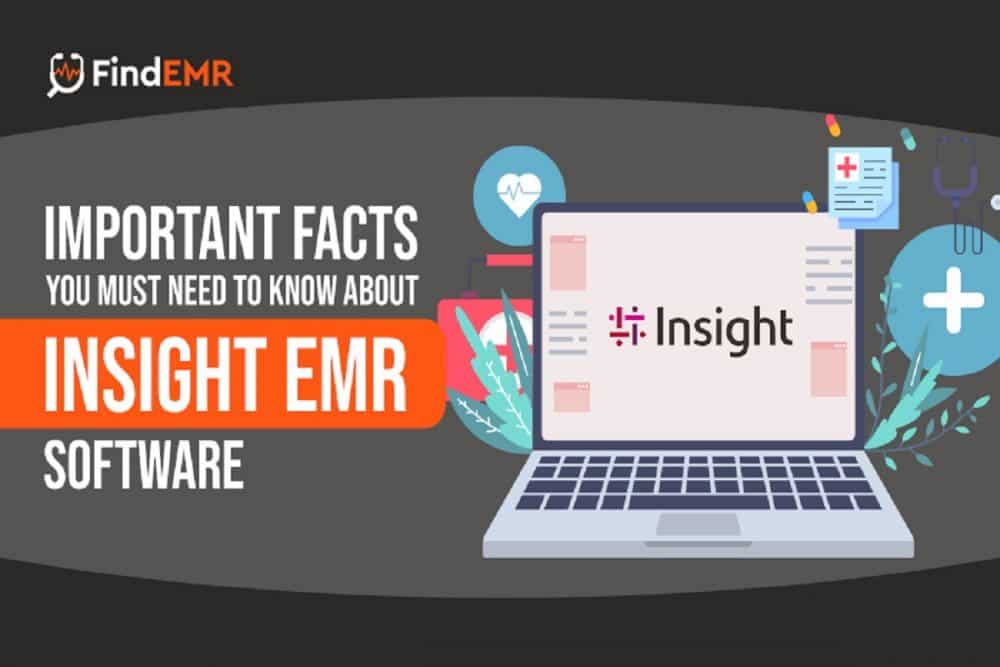 Insight EMR was developed by a therapist, a biomedical engineer, and a tech veteran. It was established since there was no effective EMR for therapy available at the time it was built. It's a fantastic EHR solution for therapists that caters to all of their requirements. Users of Insight EMR have access to a wide range of features. Let's look at some of its top features. 
Top Features of Insight EMR Software
Mobile-Friendly EMR
For a sophisticated medical practice, the freedom offered by Insight EMR mobile-friendly EMR system is a must-have. You can document clinical notes without being tethered to a workstation by using a fully complete EHR on your mobile device. You can also view patient data, arrange lab work, imaging, and mail prescriptions from your phone, computer, or iPad at any time.
Customizable Forms and Templates
This spirit of adaptability should expand to the elements you'll use on a daily basis. Insight EMR Software comes with a collection of specialty-specific forms that you can use right away. The software allows you to personalize medical forms to meet your workflow preferences. With Insight EMR Software, you know you are signing into software that can be modified to your requirements. 
Intelligent Charting Tools
You should be able to explore the clinical charts easily once you've set them up according to your preferences. Insight EMR software, for example, has dynamic photo charting capabilities. You can snap images, submit them to the chart, and annotate them with features like these.
Save even more time by using medical-voice-to-text, which adapts to accents and speaking styles so you can take correct notes quickly. Finally, you may make note-taking even more efficient by saving frequently used notes as macro buttons. These buttons will help you chart faster while also increasing the accuracy of your charts for billing and claims.
Integrated Labs
Top EHR providers should have a vast network of labs with which they communicate, both locally and nationally, so you can quickly submit lab orders from your smartphone and have findings transferred straight into your patient's chart. This can help reduce the number of orders that are placed twice. You'll be able to see the findings if another supplier has recently requested the same test. Insight EMR is very popular for this particular feature as it allows seamless integration with labs. This helps practices improve their workflow efficiency.
Electronic prescriptions
 From your iPhone, iPad, or computer, providers must be able to deliver electronic prescriptions, especially prohibited medicines, to patients' preferred pharmacies. The eRx function of Insight EMR integrates effortlessly into a provider's workflow.
While the software's simplicity of use is a huge plus, it also complies with all DEA, NIST, and Superscripts criteria. For extra protection, Insight EMR provides two-factor soft token authentication. As a result, you'll be able to transmit prescriptions from anywhere while maintaining the best level of privacy and fraud prevention possible.
Billing Capabilities
Medical billing is a complicated procedure, which is why you need an EHR with billing capabilities to make it easier. By removing opportunities for slight human errors, Insight EMR Software has been shown to help enhance clean claim rates. When you enter patient data once, the software automatically passes it on to the billing software. Then, without leaving their EHR system, clinicians may examine billing information and analytics in an integrated billing dashboard. Make real-time modifications based on financial data presented in a clear and plain manner via graphs and reports.
Billing errors are prevalent when a healthcare practice is open for business, and they can have major consequences in terms of customer comfort. As a result, Clinicient Insight EMR can help you optimize your charges. The program performs charge collection when a client joins and fulfills their first session to ensure that you don't overcharge them. This is all to guarantee that you stay on track. Also, so you don't run into any problems that will take a lot of your time and effort to resolve.
Centralized Dashboard
With Clinicient Insight EMR, you can relax knowing that you'll have a fantastic dashboard that's easy to use. As a healthcare practitioner, you should be able to use an interface that enables you to quickly acquire any information you need. And you can do so utilizing Clinicient Insight EMR, which enables you to manage many aspects of your medical practice with ease. Aside from that, adopting Clinicient Insight EMR's dashboard could save you a lot of time, which is vital as a medical professional because your attention should be directed to the patient. This is a must-have feature be it a Pain Management practice or Occupational therapy or any other.
Real-time Reporting
Reporting is a challenging task that takes a great deal of concentration. When it comes to reporting, one of the most important factors to consider is authenticity. You may gain exceptional transparency and insight by combining medical and organizational data in one location, allowing you to quickly comprehend advantages, manage potential difficulties, and reduce practice risks. Insight EMR Reporting gives you a thorough perspective of customer and billing records, as well as attractive reports and dashboards. It provides a single platform for measuring both medical and financial outcomes.
Drawbacks of Insight EMR
While  Insight EMR has a lot of tempting features, it also has a few faults that you should be aware of before buying it. Many Clinicient Insight EMR evaluations claim that the program is glitchy and bug-prone, which can cause major issues and delays when you try to use it again and repair the issues that arise. Aside from that, there is no signature pad in the software. This is a problem because you need to be able to sign things like prescriptions and other papers as a physician.
Insight EMR Pricing
Insight EMR Pricing starts at $50 per month, per provider. The software also offers a free trial. 
Final Words!
Insight EMR is a great software. However, if you are planning on investing in it, make sure you schedule an Insight EMR demo beforehand. Also, make sure you read online reviews to know what the current users think of the software. Hopefully, the software will be a great choice for your practice.