Why Customized Medical Billing Solutions Prove to Be a Better Choice Over Off the Shelf Billing Solutions?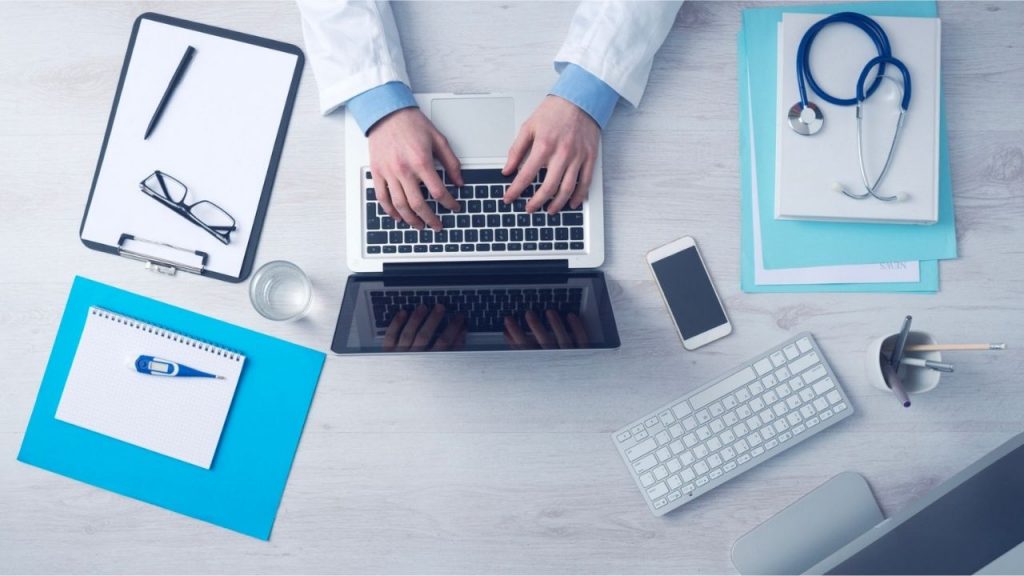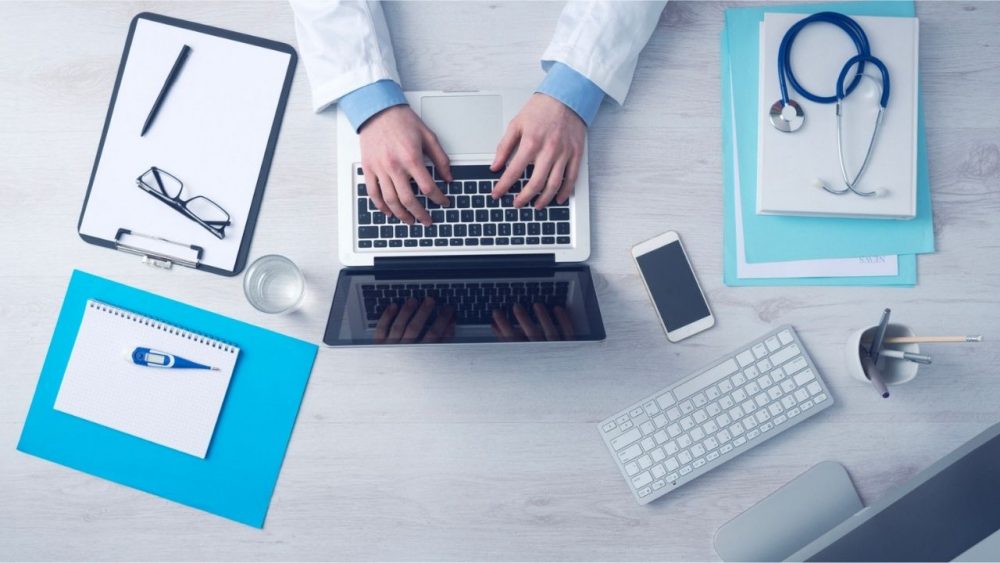 Healthcare is changing at a rapid pace. Patient data is on the cloud, lab tests are being automated, machinery diagnosis is being introduced, and medical billing technology is rising. There are tons of new healthcare inventions around us. Customized medical billing solutions are one such sheer example of a novel system. Depending on a traditional style of billing for ages, it has been quite a surprise for hospitals to adapt to medical billing solutions. But as soon as companies realized the cost-effectiveness it brought, things changed. Nowadays, healthcare entities are using services from healthcare artificial intelligence software development companies and moving towards customized billing solutions. Let us know more about this in detail. 
 Customized medical billing-inception and usage
The usual standard medical billing software did come loaded with abundant features such as a safe reporting system, data loss recovery, and automated backups. But it lacked one thing-ability to cater to the requirements of a particular hospital. The features that the companies needed were not included, and many other inclusions were of no use by the hospitals. This led to the rise of a personalized billing software system. 
 The key advantage of customized billing software is that it addresses the main front concerns of an organization. It helps by offering services that come in handy. Most importantly, the business owner can decide the module, user interface, features, and functions that the software should offer. 
For instance, a hospital might need the billing software to cater to the pharmacy billing while another requires it for patient billing and transfer management. And then there can be software that offers both. This way, the custom-made billing software can serve the best of both worlds, introducing better financial management, reducing labor and cost. The main usage of such software can be related to:
Patient bill and data coordination 
Safe reporting system
Payer performance and revenue tracking 
Graphs and figures stimulation for budget
Analyzing Invalid deductions
Accounts receivables management
Registration and consulting billing
Pharmacy billing
Laboratory tests and diagnostic billing
How customized medical billing differs from off-the-shelf billing solutions?
In simple words, customized billing is made for you while off-the-shelf billing solutions are not. The latter is like taking a pre-made stock as per the standard procedures and may or may not serve the purpose you are looking for. While some may prefer ready-made software, the customization offers much more than we can imagine, which is why people are now more inclined towards custom-made solutions. 
 Why go for customized medical billing solutions?
There are many reasons why a hospital or a healthcare facility should include transmission from a normal to a customized billing software system. Here are a few of them, explained in brief:
 1. Better adaptation of AI using medical billing processes
Since you are adapting a personalized approach to technology, AI can be incorporated without hassle. In other words, you can add automation to customized billing software with a simple request to the development company. The billing deficit can be better handled with the use of AI. As healthcare is riding the AI wave, we can expect solutions to problems such as 
Mishandling of billings,
Improper payments deductions
Non-punctual payments
Contextualizing unstructured data
Error detection and elimination
 Artificial intelligence is possible only when coding is implemented with healthcare in the most resilient manner. This can bring about an evolution of computers and machines that are self-learning and carry out human activities. While many new AI inventions are still to follow, we have come a long way in medical billing management. 
 2. Error validation and rectification
Investing in a custom-made billing system has been the priority list for many healthcare facilities. Reasonably, this type of technology can reduce errors and rectify them promptly. Custom software works well here as the hospital knows the origin and causes of error more than anyone. The hospital can deploy the medical billing software in that area, leading to better accuracy where the expectancy of errors is maximum.
 A simple example is that of expiry calculation. Many hospitals face issues as they cannot detect the expiry date of the medicines. A simple custom-made billing system can be devised to notify this by putting in reminders and expiry date value of all the new inventory purchased by the hospital. 
A custom billing software will vacuum every error claim before finalizing and sending it to the financial department. This way, medical bills can be corrected, bill payments can be made accurate, custom reports can be generated, and tons of capital can be saved. 
 3. Enhanced integration
The personalized software can be integrated into a hospital's server in a faultless manner. Since the software is designed for the premises, it can be utilized better. A good example of this feature is the EHR or electronic health data. The medical billing software can easily transform the coding and other data into one common language called EHR. This can be analyzed, understood, and used by anyone in the hospital. Also, the data can be accessed across several devices using custom-built UI and UX interface panels. 
4.  To address specific hospital goals
In the world of pandemics, different hospitals and healthcare facilities are urged to function at the maximum limit. Some are advised to work day and night, while others are focused on offering remote health facilities. In such a scenario, off-the-shelf billing solutions might not be enough to address the specific goals of these hospitals. On the other hand, custom billing systems can provide seamless technologies to help the facilities leap forth in their current and future objectives. 
The custom-made billing software is purposefully built to support the core work without interrupting its core competence. This software helps decrease the workload, offering scalability, lower integration costs, profitability, and independence from COTS (commercial off-the shore) software.
 5. Cost-efficient 
A good custom billing software will offer seamless bill management and processing. The insurance claims will be managed in a jitter while payment information will be tracked per patient data. This overall result increases revenue as the organization doesn't have to look for specific services for managing all of these important tasks. Furthermore, billing software will help improve revenue cycle management. And don't forget that the reduction in paperwork means less staff deployment, which also reduces costs. 
 6. Offering better discounts on medicines and healthcare services
When pharmacies offer bill payments to patients, they are often questioned about discounts. Discounts are not a friendly feature in commercial billing software as a standard protocol. At the max, they can offer a standard set of discounts applied to bulk medicines. 
 However, when you utilize medical billing management software, you can custom-adjust the discount you can give on different medicines. You can check the margin in the medicines from the automated medical billing systems and then offer discounts accordingly. This will evoke a sense of trustworthiness in patients' minds, and they will look forward to your services in the future. 
 Discounts can not just be applied to medicines but to medical procedures and overall bills of the hospitals too. Using custom-made software, the billing staff can mention the discount on the print, which would not have ever been known to the patient otherwise. This helps in customer retention, not to mention an increase in the hospital's reputation. 
 7. Improved information security
The off the shelf healthcare billing solutions face a lack of data credibility and efficiency. Since the software must follow a standard protocol, it can not be improved or improvised. This can be a major threat to data and information security in hospitals. The custom made billing system offers pristine solutions to this problem by:
Controlling the accessibility to data
Maintenance of data records effectively
Regular update about new potential threats
A stronger defense firewall that keeps updating regularly
Secured wireless and messaging system
Regular backup and updates features
 Information security has been a major point of discussion in every technology. Custom medical bills tick almost all the right boxes for protection against data breaches and cyber threats. 
 Conclusion
Maintaining a healthcare facility is not easy in today's world. With so many challenges, it makes sense to deploy software that can manage bills and finance to a great extent. When implemented the right way and chosen over COTC software, custom-made medical billing solutions can not only help improve patient care but a hospital's economic life cycle as well. The world faces disastrous threats, with new Covid variants coming into the picture every year. And we need to take new steps to counter healthcare issues with conviction in mind and faith in our actions. Shifting to customized medical billing processes can be your first step to being a part of this new stronghold. 
Subscribe to Our Latest Newsletter
To Read Our Exclusive Content, Sign up Now.
$5/Monthly, $50/Yearly