Is Employee Time Clock Software A Good Investment?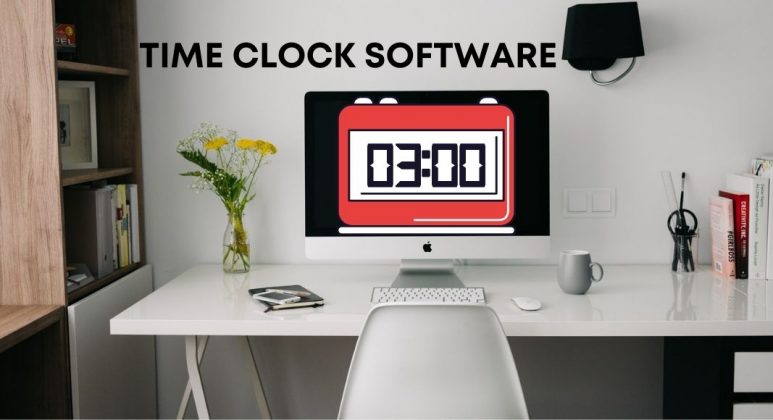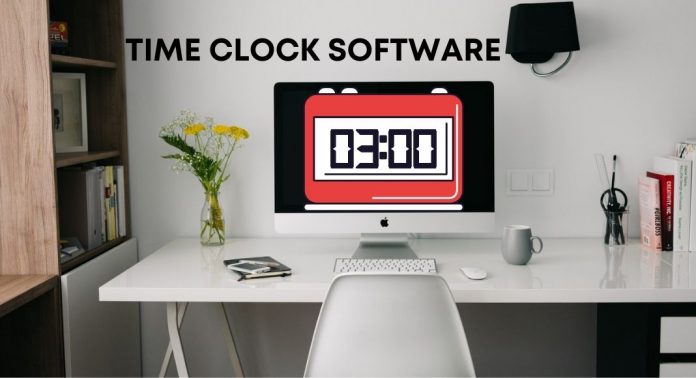 Making smart and informed business decisions are not always as easy and straightforward as it sounds. Determining whether something is a worthwhile investment can be a long, tedious process because what may work for one company might not work for another.  if you are considering implementing new software, this process can become even more complicated. With so many different software types out there, how can you be sure that the product you're considering is useful and necessary?
As our world becomes more technology-driven, employee time clock software has become a popular method of timekeeping. It has become so popular that it has nearly made paper time tracking and physical time clocks obsolete.
What Is Employee Time Clock Software?
Employee time clock software is a tool that allows you to track the amount of time your employees spend working accurately. It can record punch in and out times down to the second. Using such a solution means improved accuracy, faster punching in and out, and far fewer errors when it comes to processing payroll.
Most time clock solutions typically come in the form of cloud-based software giving employees the flexibility to punch in and out from any internet-connected device. This includes a desktop, laptop, tablet, or smartphone. Flexibility is just one of the benefits of using modern time clock software as it is customizable to accommodate your business's needs.
For this reason, time clock vendors generally offer several different login options ranging from a username and password option to more advanced punching methods such as facial recognition. Additionally, since employee time clock software can we use from any device with an internet connection, you don't have to buy hardware or install any additional software.
It Does More Than Time Tracking
While the main feature of a cloud-based time clock is keeping track of work hours,  it can also help with other employee management tasks. Features such as scheduling, advanced reporting, and payroll integration can help streamline your business operations.
Improved Scheduling
Scheduling is an administrative  Cask that can quickly take up a large amount of time throughout the workday. Being that employee time tracking and scheduling often goes hand in hand, most employee time clock software vendors come equipped with the scheduling feature so that employers can quickly craft schedules in the same platform they use for tracking and processing time.
With options to drag-and-drop shifts or repeat shifts on a specific day or week, scheduling software allows scheduling managers to seamlessly craft, publish, and share shift information with employees. You can create notifications that pertain to the employee schedule. For example, a message can be sent to an employee to remind them that their shift starts soon. Management can also be notified if an employee is late, punched in early, or missed punching in all together.
Advanced Reporting
Employee time clock software doesn't just make it easy for your employees to track time, but it also saves you from manually processing timesheets. Most time tracking solutions come equipped with advanced reporting options that allow you to generate detailed reports that include information like total hours worked, daily hours, time off taken, and more. You can create reports that provide the information you need and nothing more.
Easy Integration
With more businesses using online tools to streamline business operations, the online timecard system you choose must offer integrations with popular solutions. Specifically, you will want to make sure that the time and attendance app integrates with your payroll provider. Such integration would allow you to seamlessly transfer employee work hours from one system to another with no clerical errors.
Not only does payroll provider integration offer you an efficient way to move data, but it ensures that employee time tracking information is accurate. Accurate work hours lead to accurate paychecks, which in turn means happier and more productive employees.
It's Time to Elevate Your Business
Investing in online timesheet software is a smart business decision that can improve your life and your employee's lives. When it comes down to it, that is precisely what modern technology is all about –  taking an outdated manual process and turning it into a streamlined and efficient one.
Choosing the right employee time clock software plays a significant role in determining how much you will get out of your investment. It is essential to do your due diligence and find a time tracking solution that best meets your business needs. Elevate your time tracking process and business operations by making an informed investment today.
Subscribe to Our Latest Newsletter
To Read Our Exclusive Content, Sign up Now.
$5/Monthly, $50/Yearly