iPhone 15 Pro Unboxing Event From Chennai iPlanet, India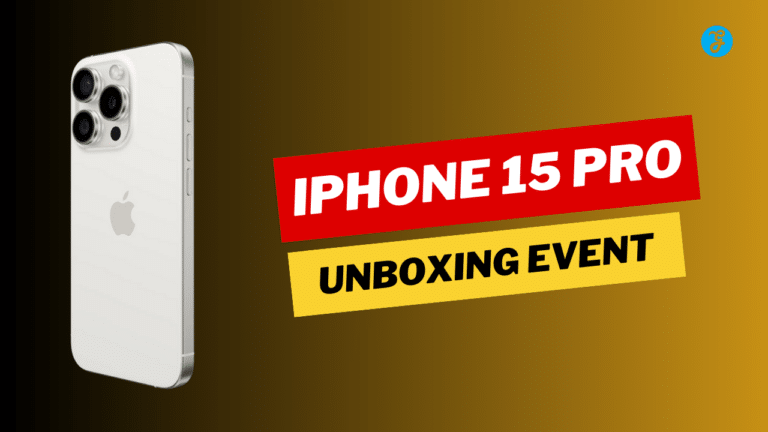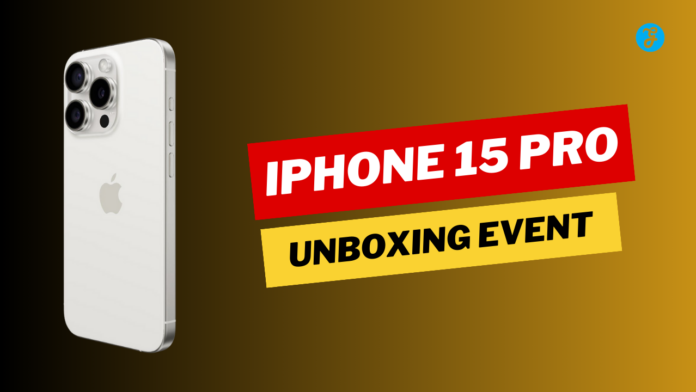 Are you ready to know all about the new iPhone 15 Pro? The latest model released by Apple Inc is packed with enhanced features and a sleek design. Today (on 22 September 2023), the Editorialge Authority conducted an unboxing event for the iPhone 15 Pro and iPhone 15 Plus at Chennai iPlanet, India.
In this blog post, we'll share our unboxing experience and provide an overview of its specifications, camera capabilities, battery life, connectivity options, performance enhancements, and more!
Get all your answers here as we answer all frequently asked questions related to the iPhone 15 Pro Unboxing Event with an exclusive video experience.
From fans of Android phones who want to try out iOS for the first time or experienced smartphone users looking for something fresh – grab a comfy seat and get ready to find out everything you need to know about this eye-catching device!
Content Highlights
The device boasts an aerospace-grade titanium frame, ensuring durability and a premium feel.
It's available in four striking finishes: Natural Titanium, Blue Titanium, White Titanium, and Black Titanium, giving users a range of aesthetic choices. Additionally, it features an all-new Action button for enhanced functionality.
The device features a vivid 6.1-inch Super Retina XDR display, promising vibrant and sharp visuals.
Powering the device is the A17 Pro chip, equipped with a 6-core Pro-class GPU for impressive performance.
iPhone 15 Pro Unboxing: Major Specifications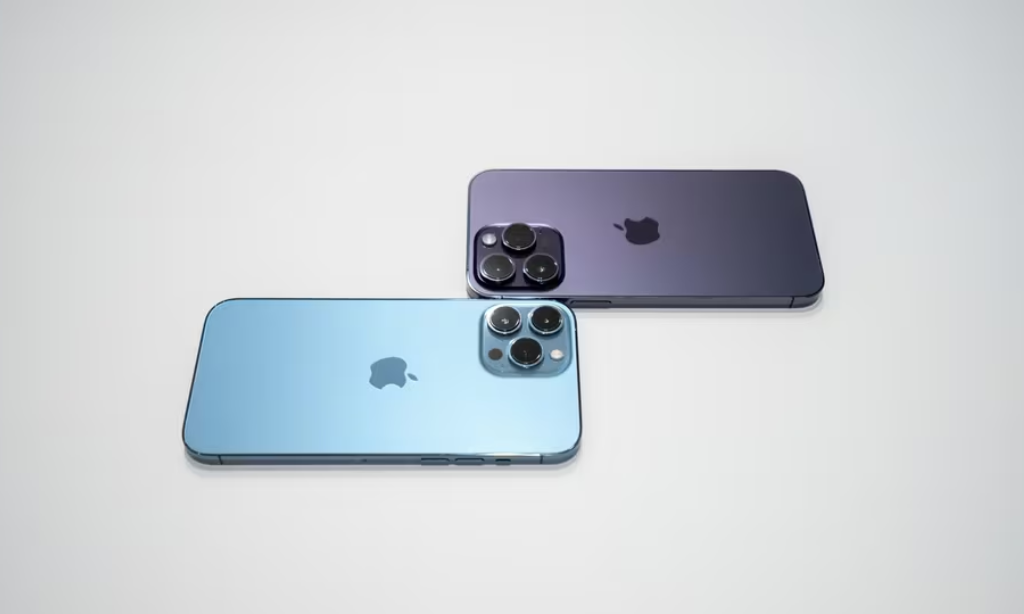 | Specification | Details |
| --- | --- |
| Design and Build | Aerospace-grade titanium frame, Four stunning finishes |
| Display | 6.1-inch Super Retina XDR display |
| Processor | A17 Pro chip with 6-core Pro-class GPU |
| Storage Options | 128GB, 256GB, 512GB, 1TB |
| Camera System | 48MP Main camera, Ultra-Wide and Telephoto lenses |
| Action Button | Customizable for quick access to tasks |
| Safety Features | Roadside Assistance via satellite, Emergency SOS via satellite, Crash Detection |
| Operating System | iOS 17 |
Table: iPhone 15 Pro Specification
The iPhone 15 Pro is Apple's latest flagship smartphone, and it brings a host of impressive features and innovations to the table. With a focus on design, performance, camera capabilities, and connectivity, it's set to captivate tech enthusiasts and Apple aficionados alike. Let's dive into the key aspects of this device:
Design and Display
The iPhone 15 Pro boasts an exquisite design that sets it apart from its predecessors. For the first time, Apple has incorporated aerospace-grade titanium into the frame, the same material used in space missions to Mars. This choice not only enhances the device's strength but also makes it remarkably light. The moment you pick up the iPhone 15 Pro, you'll notice the difference in weight and sturdiness.
The device comes in four stunning colors: Natural Titanium, Blue Titanium, White Titanium, and Black Titanium. Each color exudes a premium feel, allowing users to choose the one that suits their style. The back of the phone showcases these colors, adding a touch of elegance to the design.
The display, measuring 6.1 inches, delivers vibrant colors and sharp visuals, making it ideal for media consumption and gaming. The inclusion of titanium bands and the all-new Action button on the side adds both functionality and aesthetics to the design.
Performance
The iPhone 15 Series is expected to perform top-notch performance. Let's see the performance of the iPhone 15 Pro. At the heart of the iPhone 15 Pro is the groundbreaking A17 Pro chip, representing a significant leap in Apple's GPU technology. This chip promises unrivaled graphics performance, making mobile gaming an immersive experience with incredibly detailed environments and realistic characters. It's equipped with a Pro-class GPU featuring six cores, ensuring smooth and efficient performance.
The A17 Pro chip not only elevates gaming but also enhances overall device speed and efficiency, making everyday tasks seamless and responsive.
Camera
The camera system on the iPhone 15 Pro is a photographer's dream. It features multiple focal lengths, providing users with the versatility of seven pro lenses in one device. From ultra-wide to telephoto, the camera system covers a wide range of photography needs.
The 48MP Main camera captures high-resolution photos with exceptional detail and color accuracy. The improvements in portrait photography are notable, with depth information automatically captured for subjects like people, dogs, or cats. This allows for artful blurring effects in real-time or post-capture in the Photos app.
The standout feature is the 5x Telephoto Zoom, offering 120mm of pure Pro zoom. This is the longest optical zoom ever on an iPhone, allowing for stunning close-ups even from a distance. The spatial video capture capabilities and compatibility with Apple Vision Pro make the iPhone 15 Pro a powerhouse for content creation.
Action Button
The addition of the Action button is a game-changer. This customizable button lets you access your favorite features quickly with a press and hold. Whether it's launching the camera for a spontaneous selfie, recording voice memos, or even controlling smart home devices, the Action button streamlines your daily tasks.
Connectivity
iPhone 15 Pro introduces USB 3 for significantly faster data transfer speeds and USB-C for convenient cross-device charging. It supports Wi-Fi 6E for lightning-fast wireless speeds and features Precision Finding, powered by Ultra Wideband, to locate friends with compatible iPhones accurately.
Battery
Despite its advanced features, the iPhone 15 Pro offers impressive all-day battery life. With up to 29 hours of video playback on the Pro Max model and 23 hours on the standard Pro, you can rely on it for extended use. MagSafe charging is also available for efficient wireless charging.
iOS 17
The iPhone 15 Pro runs on iOS 17, offering a seamless and stylish user experience with a range of customization options.
So, the iPhone 15 Pro is a technological marvel that combines cutting-edge design, powerhouse performance, a versatile camera system, and a host of innovative features. It caters to a wide range of users, from creatives and gamers to those who value style and sustainability. With its striking design, robust performance, and top-tier camera capabilities, the iPhone 15 Pro lives up to its "Pro" moniker and is poised to set new standards in the world of smartphones.
iPhone 15 Pro Unboxing: Other Details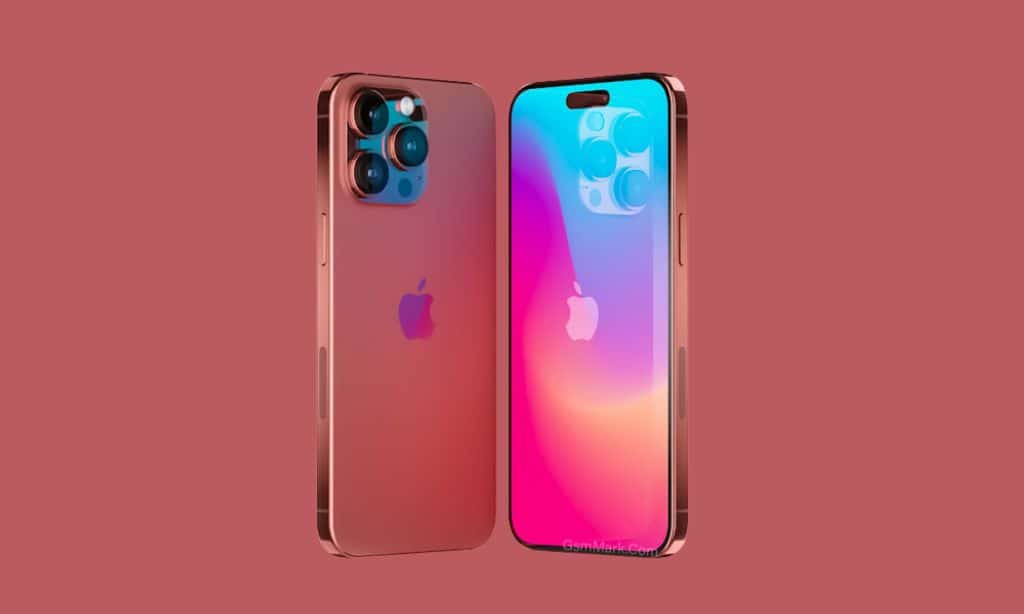 In this segment, you're going to learn about other facts such as pricing, release date, colors, and others.
Release Date
In terms of its release schedule, pre-orders for the iPhone 15 Pro will commence on Friday, September 15. This marks the date when eager customers can secure their devices ahead of the official release. Then, for those who can't wait to get their hands on this cutting-edge smartphone, the availability date is set for Friday, September 22. On this date, the iPhone 15 Pro will be accessible for purchase, and customers can expect to start receiving their devices.
Keep in mind that this information is based on the provided data, and I recommend verifying the details through Apple's official channels or authorized retailers to ensure you have the most accurate and up-to-date information regarding the iPhone 15 Pro's release date and availability.
Colors Available
The iPhone 15 Pro is the latest iteration in Apple's renowned iPhone series, offering a range of new features and stunning design options. One of its standout characteristics is the availability of four distinct finishes, which include black titanium, white titanium, blue titanium, and natural titanium. The colors are available for iPhone 15 Pro max. These finishes not only provide a premium look but also add a sense of individuality for users who want a unique aesthetic.
Capacity and Pricing
iPhone 15 pro comes in 4 different variations. Let's check out the iPhone 15 Pro price for different variants.
iPhone 15 Pro 128GB: Starting at $999 (₹134900.00)
iPhone 15 Pro 256GB: Starting at $1099 (₹144900.00)
iPhone 15 Pro 512GB: Starting at $1299 (₹164900.00)
iPhone 15 Pro 1TB: Starting at $1499 (₹184900.00)
These price points provide customers with a range of storage options to choose from, allowing them to select the capacity that best suits their needs and budget. The iPhone 15 Pro offers a versatile lineup with varying storage capacities to cater to a wide range of users, from those who need ample space for apps, photos, and videos to those who prioritize performance and value.
iPhone 15 Pro Unboxing Event
Come experience the exclusive unboxing event of Apple's latest device, the iPhone 15 Pro, and be one of the few to see what unique features it has!
What's in the Box
The unboxing experience of the Apple iPhone 15 Pro is a moment of excitement for tech enthusiasts and Apple fans alike. Let's take a closer look at what's inside the box when you first lay your hands on this remarkable device:
1. iPhone 15 Pro (Natural Color): The star of the show, the iPhone 15 Pro, comes in the stunning Natural color variant. As you remove it from the box, you'll immediately appreciate the premium craftsmanship and design that Apple is renowned for.
2. Braided Type-C to Type-C Charging Cable: Apple has taken a step toward the future with a Type-C to Type-C charging cable. This braided cable not only ensures durability but also provides fast and efficient charging for your iPhone 15 Pro. It's a sign of Apple's commitment to improving charging technology.
3. User Manual: Inside the box, you'll find a user manual that serves as your guide to getting started with your new iPhone 15 Pro. It includes essential information about setup, features, and tips to make the most of your device.
4. SIM Ejector Tool: Apple includes a SIM ejector tool to assist you in inserting or changing your SIM card. It's a small but handy accessory that ensures a smooth and hassle-free process.
5. Apple Stickers: As a trademark gesture, Apple includes a couple of Apple stickers in the box. These stickers have become iconic for Apple enthusiasts and can be used to showcase your Apple pride in creative ways.
Unboxing Video
We've previously mentioned that the Editorilage team has successfully conducted the unboxing event for the iPhone 15 Pro and iPhone 15 Plus at the Chennai iPlanet in India. We've also made an unboxing video. We invite you to watch our unboxing video and get a better insight.
Software and Features
The iPhone 15 Pro runs on the latest version of iOS, which includes numerous new features and enhancements to make it even more user-friendly.
iOS version
The version of iOS featured on the iPhone 15 Pro and iPhone 15 Pro Max is iOS 17, an intuitive operating system that offers enhanced features for a more user-friendly experience.
This latest version of Apple's software aims to make the device even more personal with new options for customization, allowing users to tailor their iPhones in ways never seen before.
Alongside the much-needed software updates released to fix any glitches or bugs, this latest OS update also brings improved performance as well as optimized battery life capabilities.
New Features and Enhancements
The much-anticipated iPhone 15 Pro models come packed with a series of new features and enhancements, making it one of the most powerful mobile devices on the market. Here's what you can expect from this device:
Utilizes USB-C charging connection instead of Lightning for superior fast charging abilities.
5x optical zoom at 120mm resolution enabled by advanced camera technology for very detailed close-up images and videos.
Features improved all-day battery life – even featuring up to 29 hours of video playback time in the iPhone 15 Pro Max model – so you don't have to worry about running out of charge when out and about!
Introduces a new design element with smaller bezels surrounding an expansive 6-inch display screen perfect for streaming movies or playing games without being restricted by low resolutions or laggy responsiveness times.
It Boasts Apple's latest iOS version that integrates seamlessly with existing apps while presenting users with powerful new tools, including AI capabilities, Cloud storage, Augmented Reality applications compatibility, faster performance, and more exciting features as soon as they are released!
Offers increased memory, including immense data sharing capacity between compatible Apple products thanks to iCloud integration, plus wide storage options with 64GB, 128 GB 512GB available depending on your needs.
Accessory Compatibility
The iPhone 15 Pro is compatible with a wide range of existing iPhone accessories, allowing users to upgrade and customize their devices easily.
Compatibility With Existing iPhone Accessories
The new iPhone 15 Pro is compatible with a wide range of existing accessories, including cases, covers, chargers, audio adapters, and other peripheral devices.
Most Apple accessories will work as expected with the device, while some older third-party equipment may require firmware updates or other adjustments in order to be fully supported. For instance, Lightning-to-headphone Jack adapters are needed for compatibility with regular headphones on this device since iPhones no longer have headphone jacks.
All Qi wireless charges are also fully compatible and can charge the newest model quickly without having to worry about complicated technical settings. Additionally, more advanced features, such as carrying out tasks via Siri voice commands or using AirPlay streaming technologies, are available from the start if enabled within iOS itself.
Frequently Asked Questions (FAQs)
Now have a look at the commonly asked questions on iPhone 15 Pro Unboxing
1. What is the iPhone 15 Pro?
The iPhone 15 Pro is Apple's latest smartphone model that features 5G connectivity, A17 pro Bionic chip, improved battery life, and camera quality.
2. How can I access the unboxing event video?
You can access the unboxing event video by searching for it on YouTube or following the iTunes link provided in descriptions of related articles about the event.
3. Are there any advantages to attending an unboxing event?
Yes, attending an unboxing event is beneficial as it gives viewers a first-hand experience of seeing how to set up new technology along with learning more product information from experts who are present at the events.
4. Will I receive discounts if I attend the event?
Yes, some online stores may provide exclusive discounts for people who attend their launch and unboxing events when they purchase their products during these events' timeframes only.
Takeaway
The iPhone 15 Pro unboxing event provided an exciting opportunity to experience the latest model from Apple. Consumers got a closer look at the specs, features, and design of this model with a comprehensive video available online.
They also got an introduction to the storage options, camera capabilities, software updates, and other accessories compatibility offered by this phone. With all the highlighting information from the event, along with an excellent unboxing video showing off its capabilities in detail, potential buyers can now make more informed decisions on their purchases of this device.
The brand-new tech and specifications that come with the iPhone 15 Pro Max promise improved experiences in mobile technology usage for weeks or months, depending on users' preferences.