iPhone 15 Pro Price in India: Is it Worth the Expectation!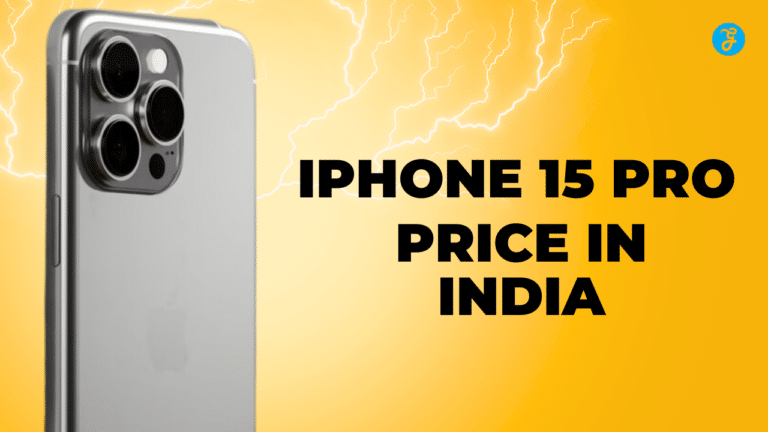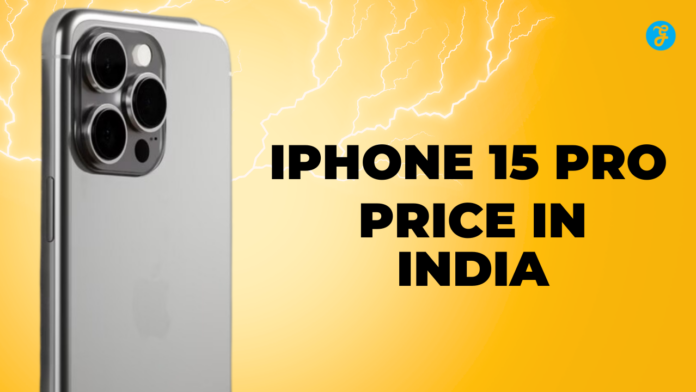 The newest iPhone models, the 15 series, have been highly anticipated. This new lineup of iPhones is expected to be more powerful and expensive than its predecessors. Are you wondering about the iPhone 15 Pro Price in India? In this blog post, we'll provide all the necessary information related to the prices of each model of the latest iPhone 15 series as well as other related updates.
We will also compare it with existing models alongside other devices available in the market so that customers can make an informed choice before investing. Dive right into this article to explore all your options!
Content Highlights
The Apple iPhone 15 Pro is set to come with advanced features such as USB-C charging, an A17 chip, and periscope camera technology that will appeal to tech enthusiasts.
Prices of the new iPhone 15 series in India are expected to start at ₹79900.00 for the base model; its built variant – the iPhone 15 Pro Max could cost around $1199.
Alternatives available on the market include the existing iPhones such as iPhone 14 Pro and Samsung Galaxy S21 Ultra, both priced at Rs 1,19,900 and Rs 1,05.999 respectively.
Apple iPhone 15 Pro – Overview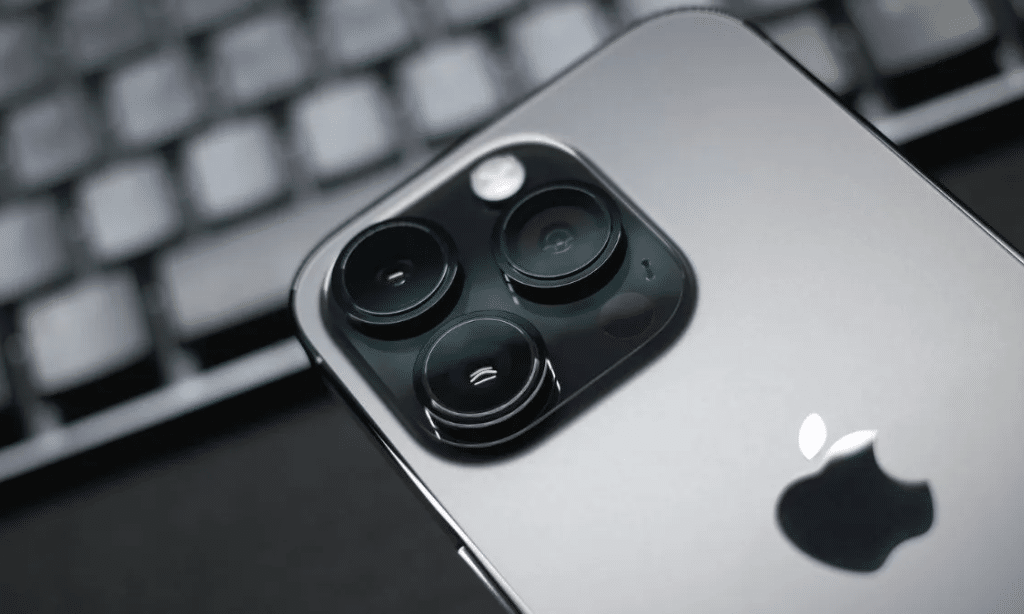 The Apple iPhone 15 Pro is set to come with advanced features such as USB-C charging, an A17 chip, and periscope camera technology that will appeal to tech enthusiasts.
Features
The iPhone 15 Pro is expected to have a larger display than previous models, likely topping 6.5 inches in size and pushing the device's resolution to 2532×1170 pixels.
It will be powered by an A17 chip for improved performance compared to its predecessor.
USB-C port instead of Lightning may be included as the phone's charging port along with new periscope camera technology for better photos/video results.
Its Face ID capabilities will also experience an upgrade due to anticipated improvements in sensor technology and advanced software algorithms.
It has been suggested that the cost is most likely going up yet again with prices expected to star

t at $999

(₹134900.00) or higher for some variants such as the iPhone 15 Pro Max which could get $1199.
Specifications
Apple's iPhone 15 Pro is speculated to come with some groundbreaking specifications that signify a leap from its predecessor. Here's a summary of the key specifications of the upcoming model:
| Feature | Specification |
| --- | --- |
| Processor | A17 Bionic Chip |
| Camera | Periscope Camera Technology |
| USB Port | USB-C instead of Lightning |
| Display | All-screen Display, No Camera Cutouts or Borders |
| Special Features | Significant updates across the entire lineup |
Table: Apple iPhone 15 Pro Specification
These specifications reflect Apple's continued dedication to pushing the boundaries of what is technologically possible in the smartphone market. The introduction of periscope camera technology, a shift to USB-C, and an all-screen display signify a new generation of iPhones that are designed for superior user experiences.
User Reviews
When it comes to making any purchasing decision for a high-end product like the Apple iPhone 15 Pro, consumer reviews should always be taken into consideration. Reviews from real users are often more reliable than marketing copy and provide valuable insights into how well the phone performs in terms of battery life, durability, user experience, and more.
On sites such as Smartprix and Amazon, prospective buyers can find a plethora of reviews on the upcoming iPhone 15 Pro model that will give them an idea about whether or not this device is worth investing in.
The feedback from users generally varies depending on individual expectations. While some may be disappointed with certain features offered by the phone, others might praise its performance above their expectations – something that makes it difficult to make an informed decision merely by looking at specs sheets.
Apple iPhone 15 Pro Price
The predicted price for the new iPhone 15 Pro starts from $1099, however exact figures are yet to be revealed.
iPhone 15 Pro Price in India
The iPhone 15 Pro comes in a range of pricing options in India, catering to different storage capacities and consumer preferences. The pricing starts at ₹134,900.00 and goes up to ₹184,900.00 for the 1 TB variant. This pricing structure reflects the diverse needs of consumers, allowing them to choose the storage capacity that best suits their requirements.
Other iPhone 15 Models
This lineup includes the iPhone 15, iPhone 15 Plus, and the flagship iPhone 15 Ultra along with their predecessors, namely the iPhone 14, iPhone 14 Pro, iPhone 14 Plus, and the top-end model -iPhone 14 Pro Max.
iPhone 15
The upcoming iPhone 15 is Apple's next flagship phone due to be released in the fall of 2023. The device will feature several significant changes, including a new Dynamic Island design instead of the previous notch style, USB-C instead of Lightning for charging and data connections, a titanium frame that promises improved durability for heavier use cases, faster processing speeds with A15 Bionic chip support as well as an array or storage options ranging from 64GB to 512 GB.
This model may even have an IP67 rating dust and water resistance up to 3 meters underwater for 30 minutes. It is expected that pricing could range between $799 – $1099 depending on memory configuration and other features chosen at checkout time.
iPhone 15 Plus
The Apple iPhone 15 Plus is the larger model of the much-awaited series that is expected to have a design similar to current models but with improved camera features. It may be priced at $899 and feature an upgraded periscope lens for added Zoom capabilities.
The phone is also expected to come in different colors such as black, white, blue, and green, giving users more customization options than before. Its range of lenses could help users take better ultra-wide-angle shots from far-away landscapes or properties without compromising on quality.
Tempered by an A14 processor, plus 512GB Expandable memory storage capacity it seems like this upgrade will truly push smartphone photography to a whole new level!
iPhone 15 Ultra
The iPhone 15 Ultra is the highest-end model of the new lineup of iPhones released by Apple in 2021. This phone features an OLED display, Face ID technology for facial recognition, a triple-camera setup with 12MP cameras on both sides, 5G compatibility, and longer battery life.
It comes in five memory configurations – 128GB, 256GB, and 512GB models as well as 1TB and 1TB options. Leaks suggest that the starting price of the device could be $1199 although this has yet to be confirmed.
In addition to all its other powerful features, the iPhone 15 Ultra also introduces two revolutionary camera technologies — LiDAR scanner for improved augmented reality experiences and Deep Fusion image processing for better low light photos than ever before.
iPhone 14, iPhone 14 Pro, iPhone 14 Plus, iPhone 14 Pro Max
As if the current iPhone lineup wasn't camped enough, Apple has released four new models- the iPhone 14, Pro, Plus, and Pro Max. The standard edition has improved internals including an A14 Bionic Chip, while all versions boast a larger 6.1″ display as well as 5G support across the board.
The Pro series however steps it up significantly with an upgrade to a powerful triple camera system featuring a 48MP main shooter and second-generation sensor-shift optical image stabilization for better low-light images vs. their predecessors.
These applications coupled with stunning cinematic video capabilities provide some of the most creative photography options currently found on any smartphone available today in terms of quality for both stills and motion work.
Latest News on iPhone 15 Pro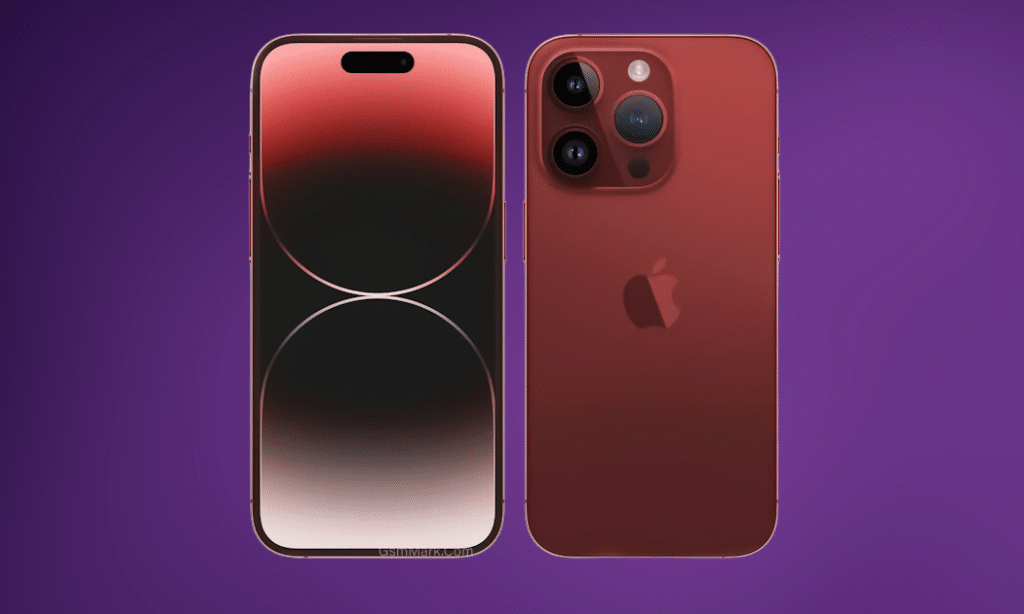 Apple's "Wonderlust" event is scheduled to take place on September 12, 2023, at 10 a.m. (Pacific time) and 11 p.m. (Indian time). The event will be held at Apple Park in Cupertino, California, and will be livestreamed on Apple's website and YouTube channel.
The event is expected to focus on the launch of the new iPhone 15 lineup, as well as the Apple Watch Series 9 and a new Apple Watch model codenamed "Extreme". There is also speculation that Apple may announce a new AirPods Pro, a refreshed MacBook Air, and a new HomePod.
The event's name, "Wonderlust", is a reference to the sense of wanderlust, or the desire to travel and explore. This suggests that Apple may be focusing on products that are designed to help people stay connected and productive while on the go.
Apple iPhone 15, iPhone 15 Plus Prices Leaked Online Ahead of Launch
It has been reported that the upcoming iPhone 15 Pro and iPhone 15 Pro Max could be priced at $999 and $1,199 respectively. Furthermore, there is speculation that the top-tier two-terabyte version of the iPhone 15Pro Max may cost up to an eye-watering $2,000.
In terms of prices in India for the Apple iPhone 15 models; it looks set to feature a price increase from previous years with rumours suggesting it'll cost more than its predecessor – the iPhone 14 Pro which was introduced with a starting price tag of $1,099.
Reports have revealed some leaked prices ahead of the launch that suggest different end-user pricing depending on internal storage capacity options as each size increases so does cost.
iPhone 15 Pro: These New Features are the Reason Why You May Have to Pay More
The iPhone 15 Pro models are expected to boast multiple improvements, such as the replacement of Lightning ports with USB-C ports, haptic feedback for the volume control button, A17 chip for improved performance, and a periscope camera technology.
Together these features aim to make the user experience much more enhanced than before and it explains why Apple would be asking customers to pay more for its latest iPhones.
Replacing the current industry standard Lightning connector with a USB-C port provides faster charging and makes transferring files easier while allowing users to access data from all kinds of USB devices like external hard drives or cameras without needing an adapter.
Furthermore, touch-sensitive buttons combined with haptic feedback give users a better response rate when used in line with facial unlocking software or taking selfies which is also enhanced through greater image stabilization provided by Apple's A17 chip on iPhone 15 Pro range products.
Apple iPhone 15 Pro, and iPhone 15 Pro Max are more expensive
According to reports, Apple is likely to raise the prices of its upcoming iPhone 15 Pro and iPhone 15 Pro Max. This decision is attributed to several factors such as improved features, components with advanced technology, and other product improvements that could increase manufacturing costs.
It has been suggested by rumors that the iPhone 15 Pro could cost up to $100 more than its predecessor in India, while leaks suggest a starting price for the larger flagship, i.e., the iPhone Pro Max at $1,299 – which might be around $200 higher than what was charged for the 14 Pro Max model last year.
The top-tier price of the iPhones is expected to go even higher with some saying it may reach an estimated amount close to $2,000. Apart from this notable angle of increased cost factor, there are various others including specification upgrades like 5G support facilitating faster connections among many others being touted on account of these all-new iPhone models due soon in the market! If you're interested also read on iPhone 15 Pro vs Google Pixel 8 Pro 
Recommended Stores to Get Apple iPhone 15 in India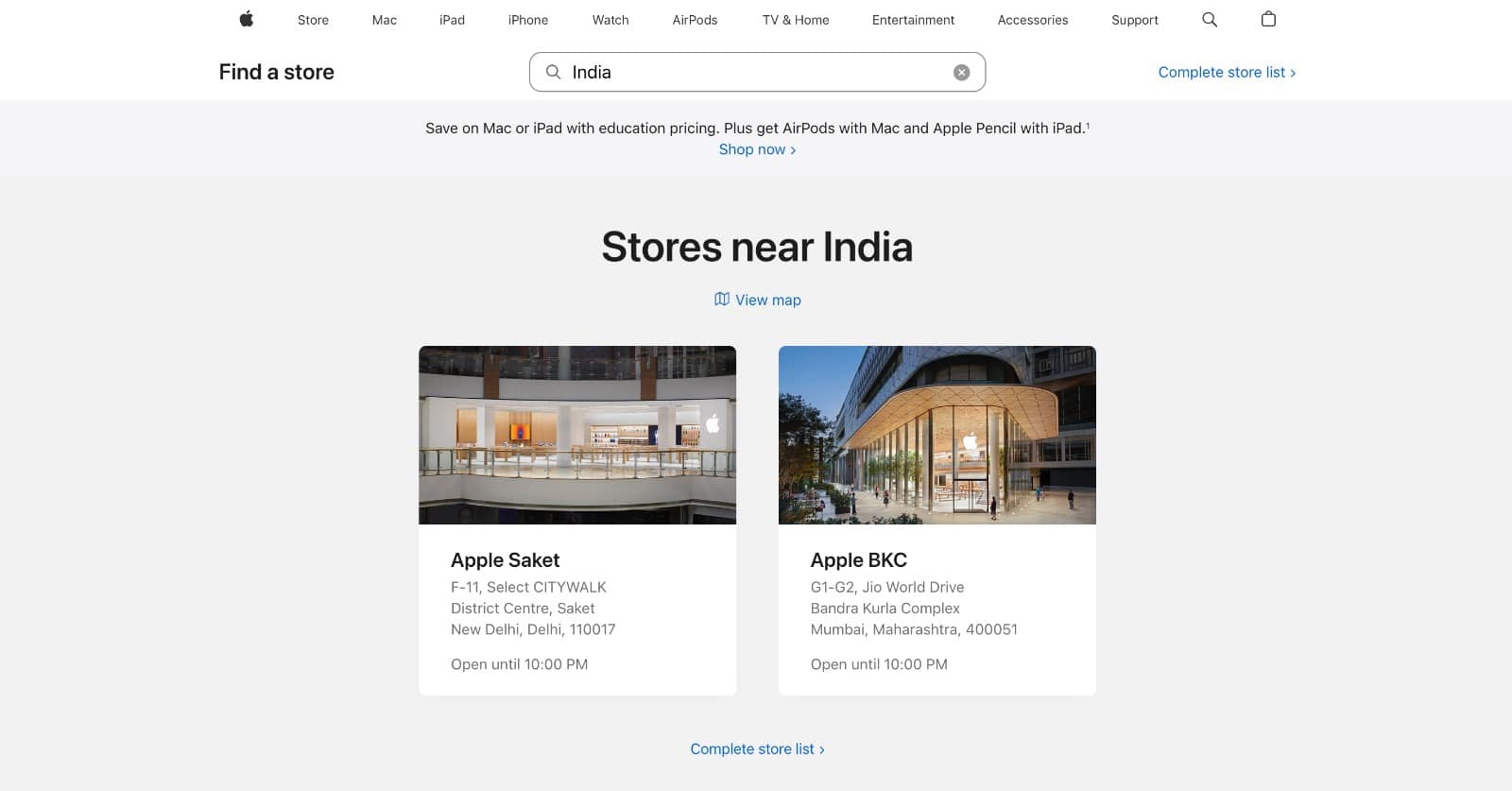 Apple Saket in New Delhi and Apple BKC in Mumbai are the authorized iPhone Apple stores in India. iPhone 15 variants along with a new Apple watch will be available from tomorrow in India (Rumored). 
Reviews of iPhone 15 Pro
Consumers can find reviews of the Apple iPhone 15 Pro on Smartprix as well as other websites.
Smartprix
Smartprix is a comprehensive source of information related to mobile phones. It provides all the information you need about pricing, features, and user reviews of an iPhone 15 Pro or any other phone in India.
Using Smartprix, readers can compare different models of iPhones such as its latest model- the iPhone 15 Pro with older versions like the 14 Pro Max or even rival smartphones from other brands.
This helps them make informed buying decisions based on their personal preferences and budgets. The price comparison feature also allows users to determine how much they should spend to get the best value for their money when shopping for a new smartphone.
Frequently Asked Questions (FAQs)
Now let's learn about some common questions on iPhone 15 Pro.
1. What is the price of the iPhone 15 Pro in India?
The price of the iPhone 15 Pro in India starts at ₹134900.00 for the lowest storage model and goes up to Rs 1,41,990 for the highest storage variant.
2. Are there any other variations available besides color and storage size?
Yes, Besides color and storage size; the new version comes with several innovative features like an innovative camera system, advanced display technology, etc.
3. Is it difficult to purchase an all-new iPhone 15 Pro in India?
No! You can easily purchase an all-new iPhone 15 pro from an online e-commerce store or official Apple Store near you by paying cash or credit card based on availability & stock situation.
4. Does buying a new phone from Apple Store provide any additional benefit?
Yes! When purchased directly through authorized resellers customers get valid warranties along with post-sales support which helps greatly in answering future queries regarding your device usage & troubleshooting guide.
Takeaway
The iPhone 15 Pro is the latest addition to Apple's flagship phones. It features major design changes and improvements such as USB-C instead of Lightning, new periscope camera technology, A17 chip, increased internal storage up to 1TB, and bigger screens.
The price range for their iPhone 15 Pro lineup is expected to start at $999 and predictions show that it could go up to $1499 more than iPhone 14 Pro variant prices. With all these anticipated characteristics this model series will be more expensive but worth every penny if you are looking for a top-tier device from Apple.