Threads: What We Know About Instagram's New Twitter Killer App?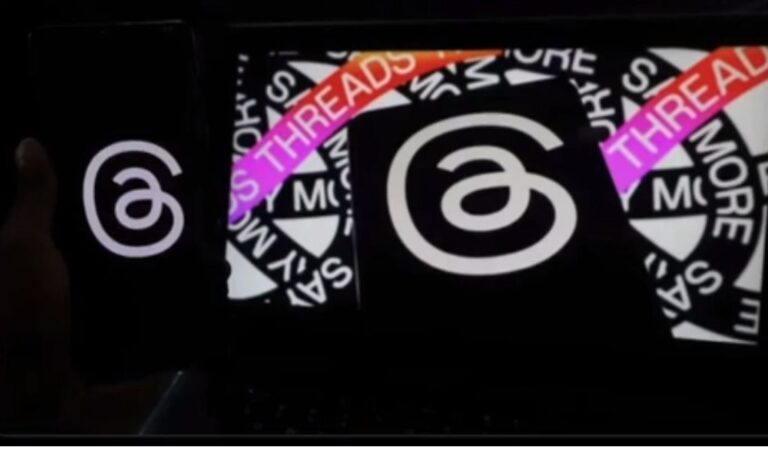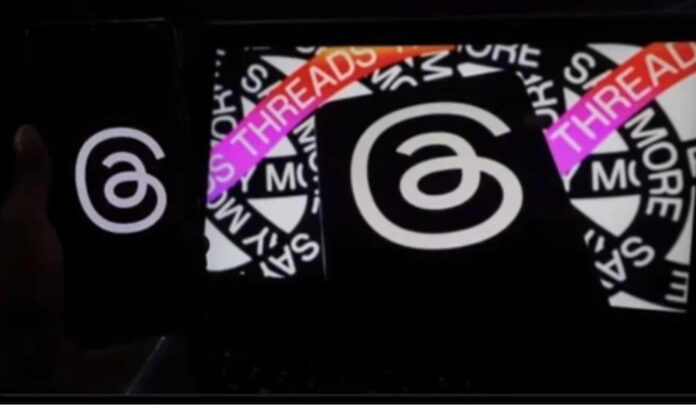 Threads, the much-anticipated new Instagram app that will crush Twitter, has arrived. And it resembles Twitter a lot. That is precisely the point.
As the app has been going through a particularly difficult period in what many regard as its rapid product deterioration under Elon Musk's leadership, many social media users are ready — even desperate — for a reliable Twitter replacement. The corporation began limiting the quantity of tweets people may see last weekend, a dubious corporate move that was largely unpopular with users. While there are other alternatives, such as Mastodon and Bluesky, none have attained the level of popularity that rivals Twitter among a significant number of people with political and cultural clout.
Therefore, Instagram, which is owned by Meta, decided to act quickly. The Threads app's release date was originally scheduled for later this month, but it was later pushed back to this Thursday and then to today. In 100 nations, the app will begin to be available to users, though reportedly not in the European Union (more on that later).
Instagram's parent company, Meta, explained its plan for Threads in a blog post on the company website on Wednesday. "Our vision with Threads is to take what Instagram does best and expand that to text, creating a positive and creative space to express your ideas," Meta stated.
With a few small exceptions, Threads functions similarly like Twitter. Short postings can be up to 500 characters long and contain photographs, links, and videos up to five minutes long. Your Threads feed will be algorithmic, so it will be made up of a combination of the users you follow and suggested stuff, just like Instagram is right now. You have the choice on Twitter to switch between an algorithmic and a chronological feed of only the people you follow. But overall, the apps appear and feel very similar, according to early screenshots of the app that were shared with Vox.
The fact that Threads strives to be decentralized is the main feature that sets it apart from Twitter. To put it another way, you should eventually be able to incorporate your Threads postings into other social networking platforms like Mastodon. Twitter, which has been limiting open API access to third-party developers, is very different from this. However, Meta claims that the compatibility isn't yet complete. It is also not who is writing on it, how easy it is to use, or what many regular users are most interested in.
What is the actual functionality of this new software like? Does it actually have a chance to surpass Twitter?
How to Use It and What It's Like?
You must download Threads as a standalone app from the Apple or Android store in order to utilize it.
Once you've downloaded the app, you can log in using your Instagram account and select to follow the same users you do on Instagram. One of the greatest advantages of Threads over other Twitter replacement programs is this: On Instagram, more than 2 billion individuals already have a built-in social network, so unlike, say, Mastodon, you don't need to start from zero with your follower base.
There are many connections between the Threads and Instagram worlds. Your Instagram verification, which you can now purchase, will transfer over to Threads. Additionally, you can share links to other platforms or stories from your threads on Instagram.
Once inside, it operates quite similarly to Twitter, albeit with a more Instagram-like aesthetic that uses the same Instagram font and iconography. A topic can be liked, replied to, or reposted. According to Meta, the feed will include both suggested content from individuals you follow and content from people you don't follow.
Instagram needs to get the algorithm for the Threads feed just right. Many users have expressed dissatisfaction with Twitter's "For You" feed, saying it displays too much content from unrelated users that they don't want to view and that they miss Twitter's default-chronological feed. We'll compare user reactions to posts that Threads thinks users want to view to those that users have opted into.
What Threads' Decentralized Approach Means?
The first Meta app to promote "decentralization" is Threads. It holds that users should be able to move their social media information and engage with other users across multiple apps that are all based on the same fundamental standards.
The most well-known decentralized social network is Mastodon, which proponents claim can lead to a better internet free from the control of a single social media giant. Similar to how Threads intends to operate, it will be decentralized.
But it's still not there.
Threads will work with the ActivityPub protocol sometime "soon," the business stated in a blog post. It's a framework created by the World Wide Web Consortium (W3C), a global consortium that establishes standards for the contemporary internet, to control how social networks can function independently.
One day, you should be able to have postings from Threads appear on Mastodon or WordPress, or vice versa, and allow users to comment on them from both applications. A new app would theoretically be able to import all of your stuff if you were to stop using Threads altogether.
"We believe this decentralized approach, similar to the protocols governing email and the web itself, will play an important role in the future of online platforms," stated Meta in a blog post.
Decentralization is a hot topic in technology right now, which can help Threads appeal to a more tech-savvy audience. Decentralization, however, is unfamiliar to most users, who presumably don't give it much thought. How many people actually download the app and enjoy using it is what matters most, which brings us to our next topic.
Regulatory Concerns and other Hurdles
When it comes to launching this app globally, Meta faces some substantial regulatory and reputational challenges.
For instance, according to Bloomberg, Meta is delaying the launch of Threads in the EU for the time being because to regulatory uncertainty in the EU brought on by the new Digital Markets Act. The statute places restrictions on what big businesses designated as "gatekeepers" can do.
"Europe is still a hugely significant market for Meta. The impending regulatory uncertainty has contributed to our decision not to launch Threads at this time, a Meta spokeswoman said in a statement to Vox. We are planning to launch Threads in more nations, and we will continue to assess whether to debut in Europe.
Regarding privacy worries, Meta stated in a blog post that anyone under 16 (or 18 in some regions) will join Threads with a secret profile by default. Instagram stated that it is providing users with the same safety options they already have on Instagram to limit who can mention or reply to you, hide certain abusive language in answers, and unfollow, block, or restrict accounts.
However, as the difficulties from the EU demonstrate, Instagram will need to overcome something that a few privacy and safety features by themselves can't do: fundamental faith in its parent firm, which has been dogged by controversy over how it manages user data since the Cambridge Analytica debacle of 2018.
Additionally, Threads will need to persuade a critical mass of users that it is not just reliable but also timely. The appeal of Twitter was that it provided a forum for discussion of current events between powerful world leaders, sarcastic writers, A-list celebrities, and regular people who were online all the time. Threads will need those culture makers who can craft appealing short, 500-character posts in order to achieve the same effect.
Twitter uses words, not images, as its social currency, in contrast to Instagram. Major celebrities have been invited by Meta to use an early version of the app. According to Meta, notable individuals including Malala Yousafzai, Shakira, and Gordon Ramsay have already utilized it. Threads may have the best chance of any current Twitter competitor, and it will need more of the influential people whose opinions count and the followers who pay attention to them.
Subscribe to Our Latest Newsletter
To Read Our Exclusive Content, Sign up Now.
$5/Monthly, $50/Yearly