Instagram New Update 2020: All You Need to Know
Do you want to know about Instagram new update 2020 and the latest news from Instagram in 2020? Here I am going to tell you about each Instagram new update 2020 that comes to our busy lives.
Since Facebook bought it in 2012, Instagram has grown in users which has caused multiple changes in Instagram: live videos, ephemeral stories, video calls, audio messages, long video channel… and what is to come.
New recommended tab in the feed
Instagram wants you to meet new users and content. For this reason, you are testing a new tab in the feed called Suggested for recommended posts.
This tab would appear right next to another of old and already viewed posts. This new split list feature would only appear when you have seen all of your follower content.
Undoubtedly, these benefits knowing new publications that may interest you and that you end up buying within the app if they suggest items from Instagram Shopping.
View your Messenger messages on Instagram
Mark Zuckerberg already announced that they were working on crossing all the messaging of their applications (WhatsApp, Messenger, Instagram).
Well, there are already screenshots of those tests on Instagram. A new tab would appear in Settings to see the messages of Facebook Messenger on Instagram.
This would mean that we do not have to leave an application to chat with contacts from the other applications. So you could choose your favorite to send messages.
New sticker to organize events
Instagram is greatly enhancing its collection of stickers this year (as you can see below). Now it is the turn of the sticker to organize plans and events.
PLANS allow you to set a time for an online meeting that you can also link to Messenger Rooms. Everything is connected so you do not leave your apps.
When you add the PLANS sticker, you must include the date of the event and how to join the event. In addition, your followers will be able to see who of their contacts has already confirmed their presence (something like Facebook events).
Under the sticker will appear 2 possible answers in the survey style with I will go or I will not go. Perfect to test the interest of your followers about an event you have planned.
You could also use it for webinars, Instagram live shows or product presentations.
New sticker to have more interactions
Instagram has released a new sticker (Send me a DM) to ask to be contacted by private message. Although it is not a very striking novelty, the truth is that it can help companies so that the client makes the first contact.
For example, you can create a striking story and add the sticker so that they ask for more information in a more direct way than before. Perfect for shops and businesses. It never hurts to make it easy for the customer and direct him where you want.

Double row for Instagram stories
Instagram continues to test new ways to view stories in the main feed. If I talk a little further down about the possibility of sliding the story down so that the row of stories appears, today a new test has come out.
As you can see in the image, you would see 7 users in double row and you would have to scroll to see the rest.
Without a doubt, It knows that Instagram stories are the most used function of their app and they want to enhance that form of visualization. They do not know how but it is clear that it will change as we see them so far.
Monetization begins on IGTV on Instagram new update 2020
After the tests that Instagram has carried out to monetize IGTV, it seems that it is already launched to many more users.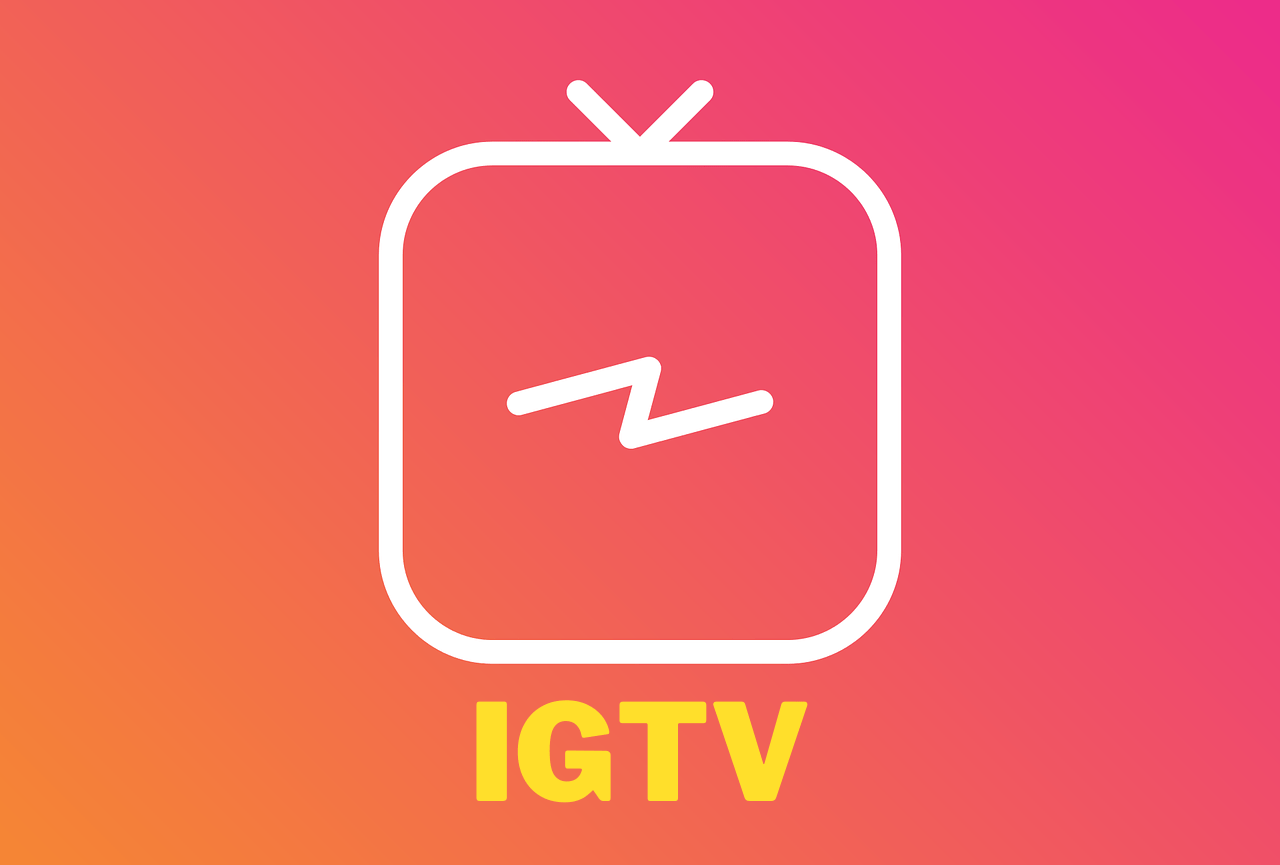 As confirmed from the application, the ads appear at the beginning of the video on IGTV. They last up to 15 seconds and the profits are divided 50% between creator and Instagram.
Without a doubt, a perfect incentive for us to be encouraged to create more videos on IGTV.
Sell ​​on Instagram live
Instagram is increasingly oriented towards sales for business and less to the entertainment of users.
The app enhances the live shows that we are using so much in the COVID-19 crisis with new functions for influencers and companies. Now we can sell our products while we talk about it in a Live.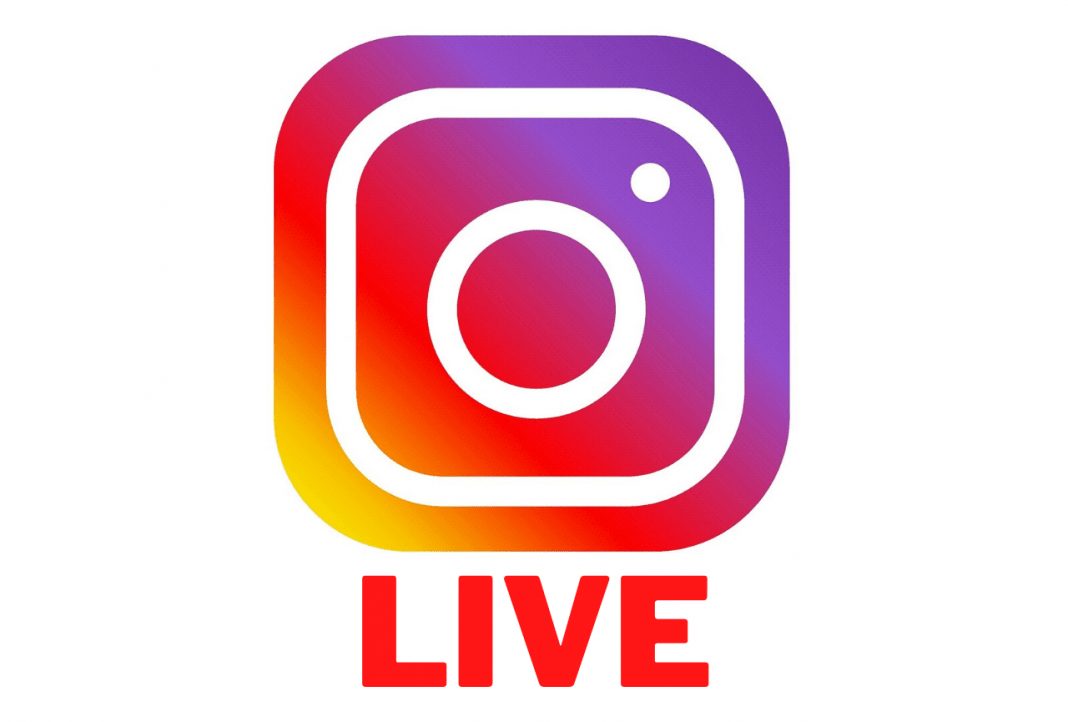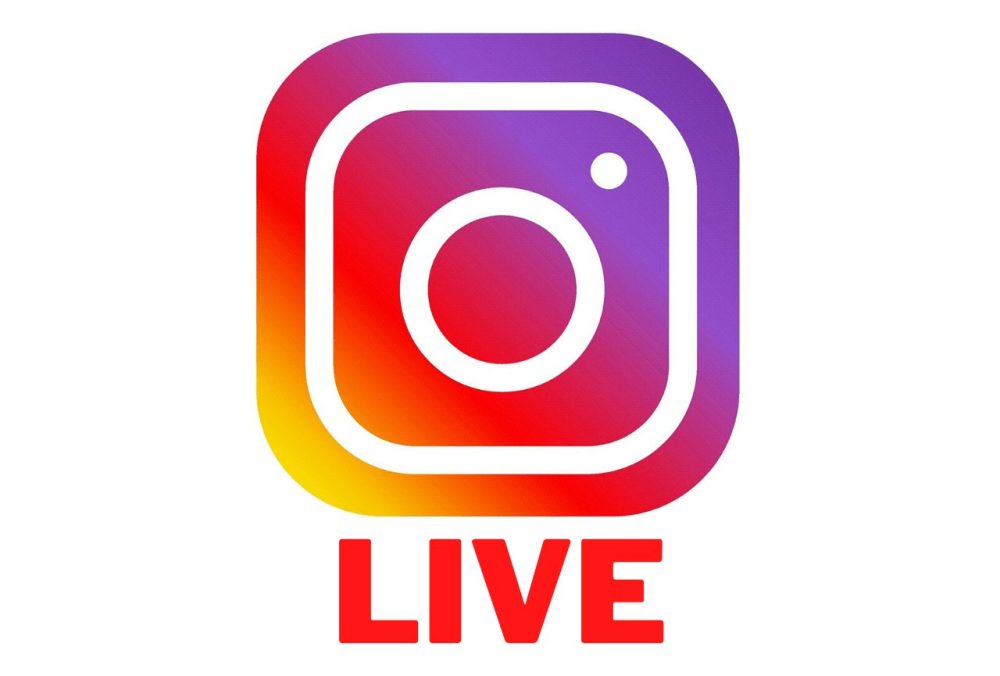 There is no better way to sell a product than explaining it with your image and voice. And if your potential customers can ask you about the product live, much better.
In order for the product to be seen in Live, you must tag a product from your Facebook store before the live broadcast. It will be then when it will appear in the lower area (next to the comments) so that they only have to press and buy.
Buy without leaving Instagram
Can you imagine being able to buy without leaving the application? It will be possible very soon because they are adding the Buy tab in Explore to boost product discovery.
You can filter by brands, creators or product categories on Instagram new update 2020.
Guides with moments to add to the profile
Instagram launches guides that will appear on the creator's profile to discover recommendations and advice more easily.
They are first introducing these guides into dedicated wellness accounts to cope with COVID-19. Although it is expected that any type of publication and product can be added, later. The guides remind me of the Moments function on Twitter where you can include your posts within the same topic. In the end it is like a collection of publications.
The guides can also be shared in your stories as a publication.
Video calls with up to 50 users in ROOMS
Rooms reaches Instagram but more as an intermediary. When you touch the video chat on Instagram Direct, you will see a new message to create a new Messenger room.
Although you can create it on Instagram, they will send you to Messenger to participate in the video chat along with the other components of the room.
We can now share the videos live on our IGTV channel at the touch of a button according to Instagram new update 2020. When you finish the live a screen will appear with 3 options: share on IGTV, download video or delete video. Therefore, the option of being able to see the live 24 hours in your stories disappears.
With this strategy, Instagram encourages us to use more IGTV and what better than with long-lasting content and value as an Instagram Live can (and should) be.
Of course, you should bear in mind that when sharing the live on IGTV the likes and comments of the original Live will not be included, the number of viewers will be restarted and you will not be able to edit the video.
Highlight a comment
Now you see the comments of the Instagram posts in order of publication or by common contacts. Wouldn't the option of highlighting a comment be nice? You can already do this on YouTube and on Instagram live shows.
It makes it much easier to highlight an interesting message or a message from you that complements what you already say, right? You can already do this on Instagram.
You can highlight up to 3 comments to make the experience within your post more positive on Instagram new update 2020.
Control who can mention you
To avoid abuse of young people by mentioning them in posts that hurt, Instagram already allows the option of choosing who can mention you.
Now you can choose if you want everyone to be able to tag you, only the users you follow or no one. Also, from the option Approve labels manually to have a more specific control.
It is also very useful for brands or people who are constantly tagged. This way they avoid such annoyance.
Delete comments in bulk
To facilitate the management of your Instagram account (or that of your customers), you can now delete up to 25 comments at a time. This allows bullying to be eliminated more quickly to have a more positive environment in your posts. Don't feed the troll.

Support for local small businesses
Now you can support your favorite companies using the new Instagram sticker (Support small businesses). When someone uses the sticker, a preview of the recommended account appears. In addition, a new circle appears in the row of stories where all the stories that have used the sticker are added.
The companies mentioned can share the story as if it were a mention.
New way to navigate stories
Stories are becoming more important and Instagram is trying a new way to navigate between Stories. The new feature would allow you to slide the story down so that the row of stories appears without having to exit, as it currently does.
Adam Mosseri himself, responsible for Instagram, has confirmed that they are working on a new story navigation.

New letter fonts in stories
Instagram confirms that it is testing new typefaces for Instagram Stories. At the moment, they are only available for a small group of users. The new fonts arrive to avoid that we have to use external applications to improve and differentiate our Stories.
Live donations from Instagram Live
Now you can raise and donate funds on Instagram Live. It is possible now after Instagram new update 2020. All the money raised goes to the non-profit organization.
Also, when you make your donation, a new sticker will appear in the stories called YO DONÉ to encourage your followers to do the same.
Sticker from challenge to challenge your friends
Instagram launches a new sticker called Challenge. It is a sticker that comes at a good time after the multiple challenges we are doing in quarantine. By adding the sticker to your Instagram stories, you can nominate your friends to do any challenge you propose. From kicking toilet paper, squats, push-ups or whatever you want.
Instagram continues to bet heavily on Instagram Stories and now try a new sticker called «Share Professional» to share professional profiles.
As you can see in the image, you would see a preview with the profile and the last 3 photographs. Perfect to help freelancers and companies during the COVID-19 crisis.
Templates to play on Instagram Stories
Instagram launches 10 templates to play with your followers. The templates are in the Create section of the stories. Now it is also available after new update of Instagram in 2020. Among the templates, you can see your 3 favorite pizzas, space to put an interesting phrase, your 5 best songs or what you are seeing right now.
In addition, you can change the background color of the templates, both with the default ones in the Create section and with colors of the chromatic range.

Direct on Instagram and Facebook at the same time
Why choose to broadcast live on Instagram or Facebook? It would be great to be able to cast on multiple platforms at once. Instagram is working on this option, as you can see in the image.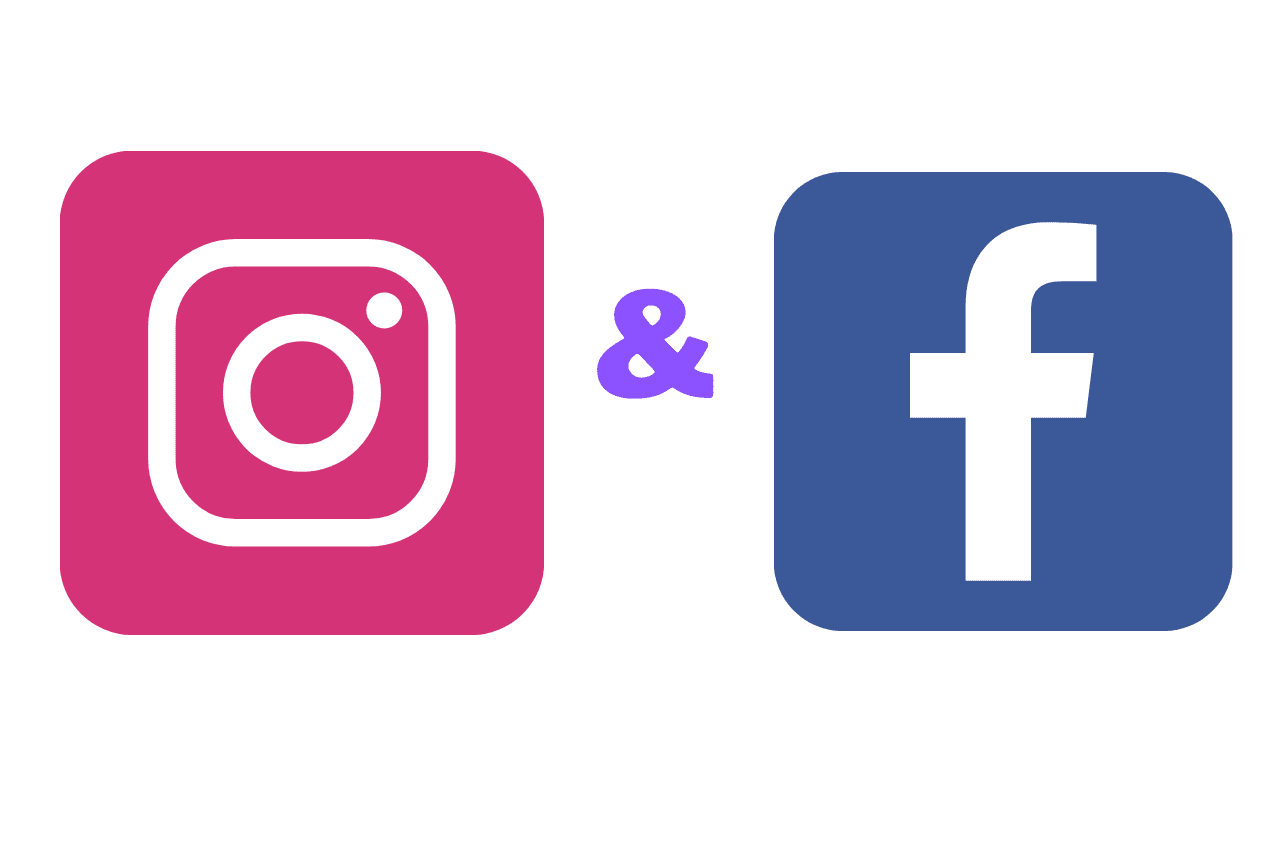 It would be as easy as activating a button just like when we share an Instagram story on Facebook.
If they are the same family, that is noted in giving facilities.
Reply to an Instagram message
It is one of the functions that Instagram does not have and that you want very much. It would be something like WhatsApp or Telegram already does.
Perfect to avoid mixing topics in the conversation and to avoid confusion. You respond to the message you want to respond and errors of understanding are avoided.
Forward a private Instagram message
This option is already on WhatsApp. You forward an interesting private message to another account. It can be a meme or something you want to share.
It is not yet known whether the author of the message will be notified or how it happens on WhatsApp will be unknown. At the moment, it seems that it is in tests.
The maximum time for a live on Instagram is one hour. In all that time you can have such an interesting talk that it is a shame to lose it.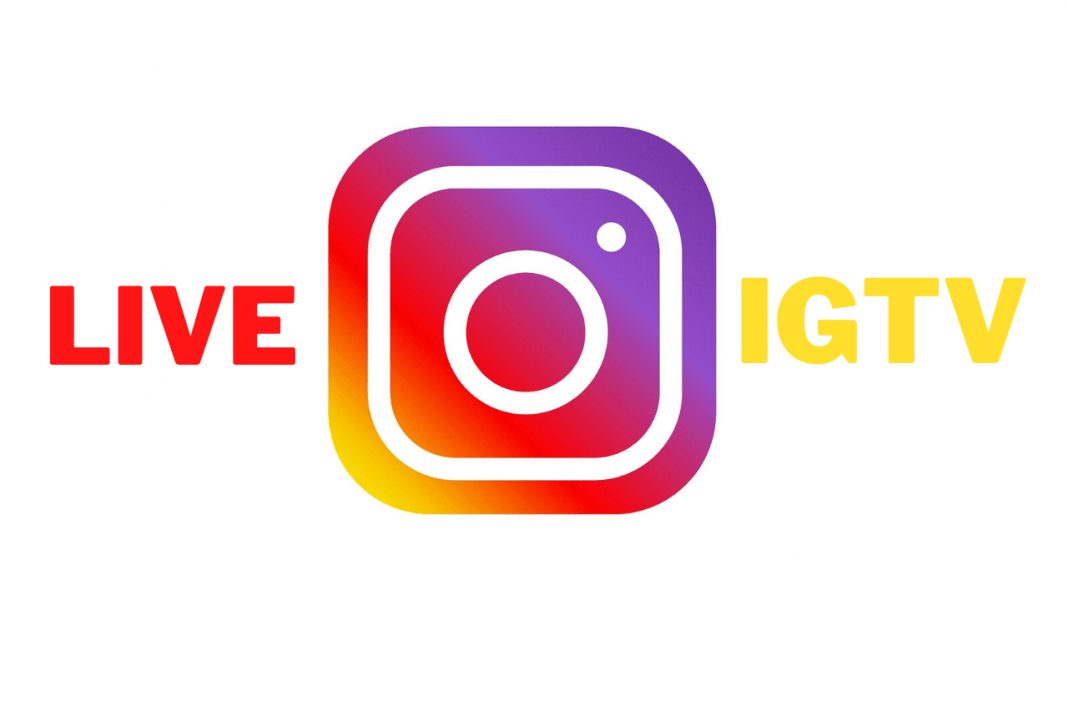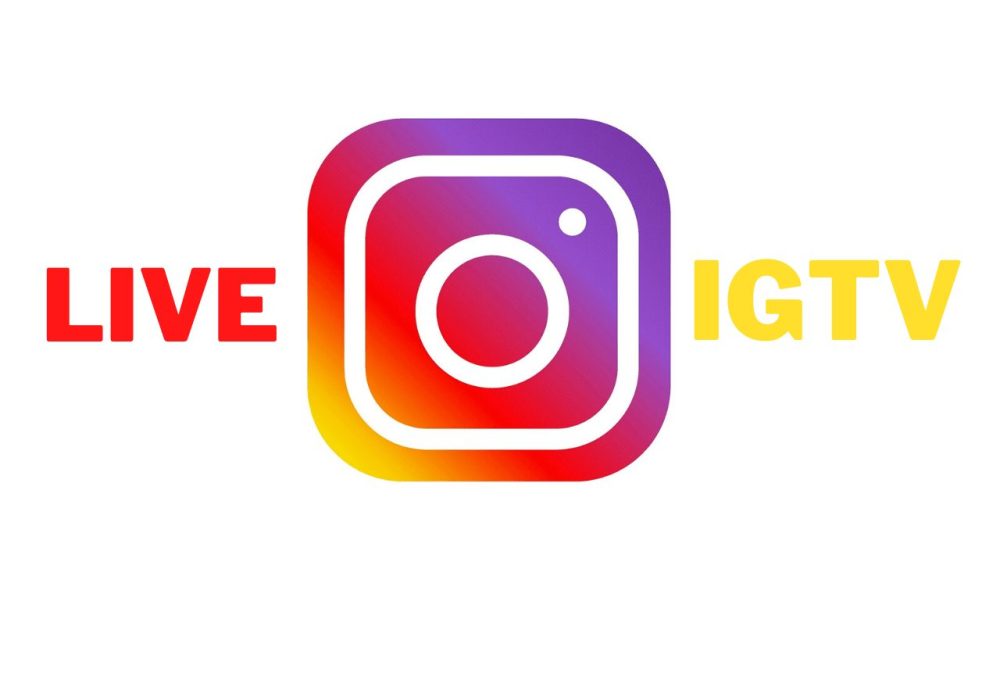 This would change if, finally, the option to share the live on IGTV is activated after finishing.
Now you can do it if you save the live when finished and then upload it to IGTV from your reel.
Instagram helps quarantined companies
Instagram launches a new feature in both profile and stories. It is about adding another link where they can buy gift cards for your business, make donations or offer online order deliveries.
The links option is visible in the profile right between the follow buttons and messages. In the stories, a new sticker is added so that, when you press, it directs you to that link.
This new feature is launched so that customers can help our business in the bad times to come after the Covid-19 coronavirus crisis.
Customers help by buying gift cards for when stores are open or donating to their favorite brands so they don't close after weeks of confinement.

Private messages arrive on the web
You can now write private messages on Instagram from the web version of the computer. This means that you will be able to send and reply to messages from your computer, a function highly demanded by users.
Thus, you would not have to use the cell phone as much if you are working from the computer. This new function comes out automatically when:
Facebook invites you to try the new design
You agree to try the new Facebook design
You go to Instagram.com and the message plane appears at the top



Live video on the desktop web version
Related to the above, we can now see direct on the desktop version of Instagram on the computer. It is a great initiative which is happened during Instagram new update 2020. This is as easy as entering Instagram.com and you will see the DIRECT message in the stories' column.
Click on the circle and access the live. You can see the live and write comments as in the app version.

Selfie stickers will arrive on Instagram Stories
We like selfies and we like stickers. Why not join them? It is in the new that Instagram works to give more creativity to our stories.
The new sticker allows you to create animated selfies with effects on top, imitating emoji faces such as crying, laughing, surprise, love, fire, among others. You could add as many as you like.
At the moment, it is only available in some regions but we hope that it will be released soon for everyone and we can all play.



Self-destructing messages could reach Instagram
It is a function that caught my attention at the beginning of Snapchat. You write a private message, you leave and when you enter again, the messages of the conversation no longer appear. Perfect for those conversations that we don't want to keep saved.
Instagram has been slow but has already confirmed on Twitter that it is working on it.
This is interesting for businesses that launch direct message promotions. Either click on the link at that moment and look at the offer, or you will no longer be able to enjoy it because the message will disappear. Perfect so that the client does not leave the offer for later.
Limit sensitive content on the timeline
Instagram is trying to limit sensitive content when you enter the app. By activating the button, you would stop seeing all those photos and videos that the app understands may be sensitive.
Sensitive content is decided by Instagram and its artificial intelligence, but it can also be reported by users.
Instagram filters will have their own QR code
Instagram filters are one of the most used functions of the application. They play a lot and promote that you are seen as a creative and fun brand.
To make it easier to share the best Instagram Stories filters, the application is working on each filter having its own QR code. So, you can easily send it to another user outside of Instagram.
Active users tab in direct messages
Do you feel like talking on Instagram and don't know who? You could have it easier thanks to the active users' tab in which the application is working.
The tab would be located in direct messages, just next to Main and General, to make it easier to find other accounts that are available.
It also serves to let your customers know that your brand is ready to answer any question if it has the color green. This is already happening in its sister Facebook Messenger where you can see which users are currently connected with a green dot.



Discuss photos in video calls with 6 friends
Instagram launches Co-Watching, a function that allows you to make a video call with up to 6 accounts after its new update in 2020. The participants of that video conversation will be able to comment on Instagram photos of other users or their own.
At the company level, it can be used to hold meetings and decide which creative elements are going to be used in the next campaign.
Stay home, the new Instagram sticker
Instagram wants to make all users aware of the Covid-19 coronavirus crisis. For this, it has released a new sticker in the shape of a house wrapped in a heart and the text STAY HOME.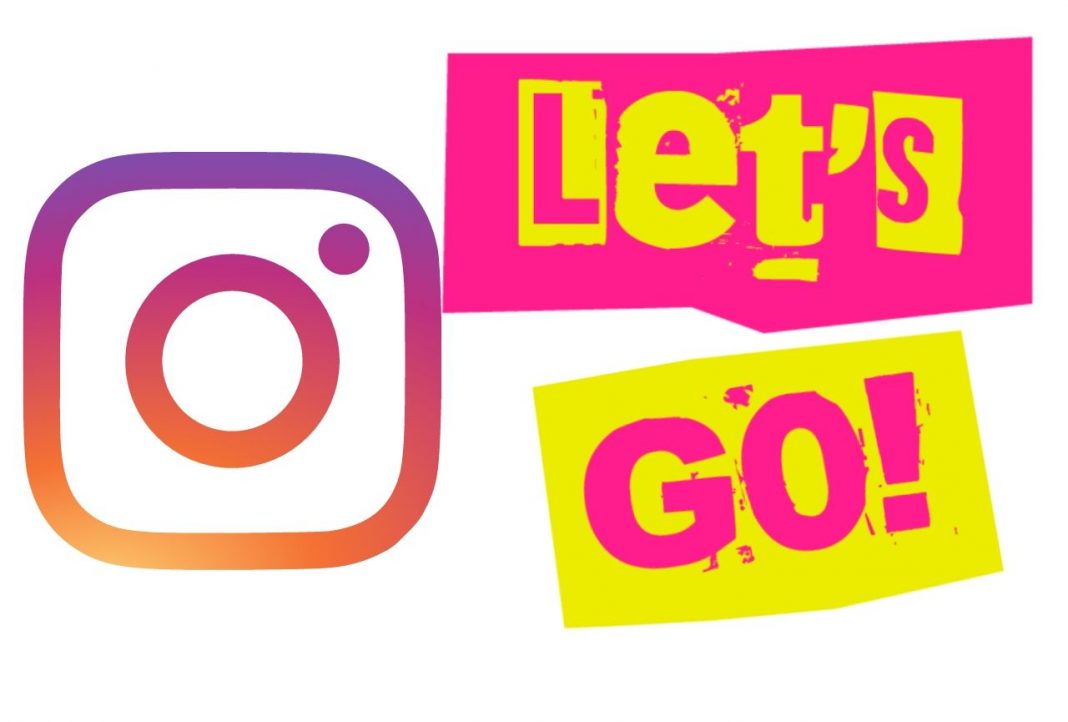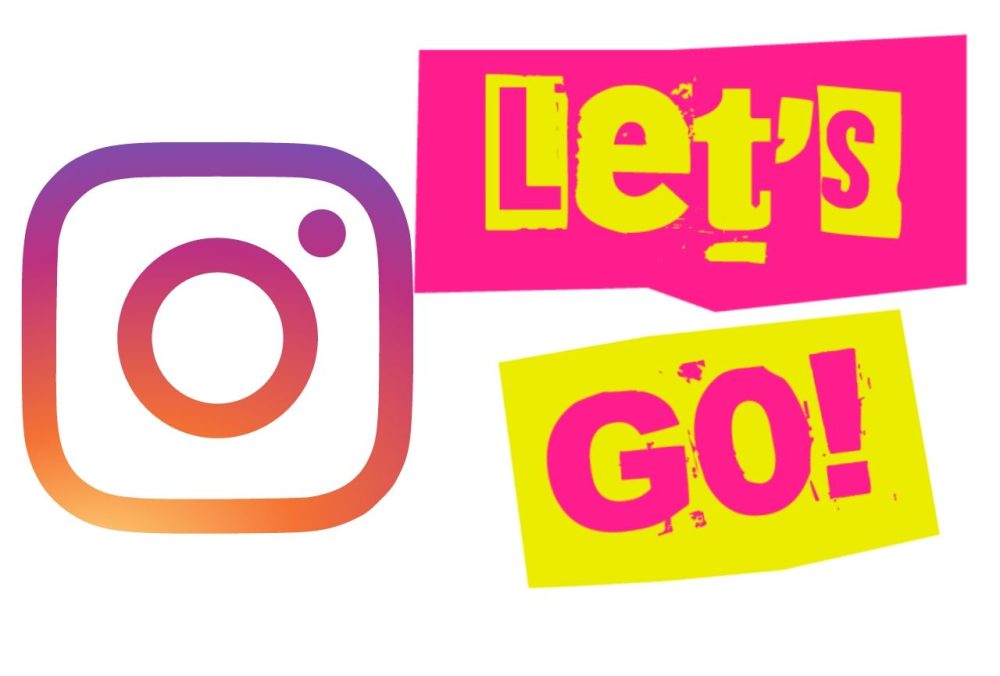 By adding this sticker to your Instagram Stories, the story will appear in a shared story where you can see some of the stories with that sticker.
The idea is to see in a story how people live this confinement at home, but users are adding it to all kinds of stories to gain more reach, since they are much more seen when they appear in the first place. The world will not save us, but in a society so given to copying what it sees, a sticker like this does not hurt to raise awareness.
Related to this new sticker, Instagram has also launched another one ( Thanks health heroes ) to thank all the toilets who risk their lives to save ours. At the moment, it is only in English and is used in the United States. It wouldn't hurt to add it to everyone.
Instagram informs you about the coronavirus
Instagram does not want disinformation to fill its contents. Therefore, if you look for the hashtag #coronavirus, you will get an alert window where you are invited to go to the Health website of your country so that you can better inform yourself of all the latest news about the coronavirus.
In addition, it has been temporarily prohibited to create advertising campaigns for medical masks to prevent fraud and abuse taking advantage of a crisis situation.



Instagram Stories would allow to trim the videos
You no longer have to crop the video outside to post it on Instagram Stories. The application is working so that we can do it from the stories themselves before publishing.
As easy as looking at the timeline and cutting out moments in front and behind that you don't want to be seen. To access this new feature, there would be a new icon at the top next to adding filters and external link.
Instagram would allow to restrict several users at the same time
Currently, you can already restrict the comments of people with a malicious attitude. But, now, Instagram has confirmed that it is testing that it can be done in a multiple way.
That way, you could restrict multiple accounts at once instead of going one by one. This would restrict harassment and intimidation.
To restrict abusive users, you must go to:
Settings> Privacy> Restricted accounts> Search for the user
You can also restrict abusive Instagram comments by sliding the comment to the left.
Instagram alerts you of offensive comments
Instagram has an option to alert those users who are denounced for offensive comments. When artificial intelligence detects that you are repeating patterns of abuse, you get an alert with the message. Are you sure you want to publish this? before posting the comment.
With this option they want to remove consciences. It would be nice if this alert was triggered many more times, also with photographs before publishing.



Instagram classifies your contacts into 2 categories
Instagram helps us visualize the quality of our contacts with two categories: people with whom you interact the least and those most shown in the startup news.
The accounts that you interact with the most you already know, more or less, are the ones that you usually deal with. But the most important thing about this classification is knowing the accounts with which you least interact.
This leaves you three ways:
– Stop following them because you do not interact.
– Go back to contact because they interest you.
– Stay the same and pass on this information.
To see this classification by categories, you must continue going to Following where the people you follow appear.
– People with whom you least interact: you will see the accounts with which you have least interacted in the last 90 days.
– Most shown in the news: the accounts with the most publications in your news in the last 90 days.
By deleting accounts with which you least interact, you will be able to see content that interests you the most, which will make you spend more time on Instagram. And more time on Instagram means you would also see more ads. It earns money and you a better experience in the application.
Instagram begins testing IGTV monetization
They are testing how we can make money on IGTV by adding ads to our videos on Instagram new update 2020. This would be a new monetization channel for creators, but also for the application.
The problem of IGTV is that it is not having a great acceptance by users. The videos do not usually have high quality, most are memes or versions of videos already shared on YouTube.
By offering creators money, they would be encouraged to create more content on IGTV to the detriment of other video apps like TikTok or YouTube where there is either no monetization or there is great competition.
Instagram copies TikTok with Reels
Did you think Zuckerberg was going to let TikTok gain more users? Of course not. So, Instagram launches a new feature within stories.
Now it seems that it becomes more real and with a name change: REELS. As of today, it is available on iOS and Android, but it is limited only to Brazil, where it is called Cenas.
The new function allows:
– Combine short videos.
– Play music while recording.
– Change the speed of the clips.
Also, if your account is public, users could discover your scenes in Explore. So it is a good way to get new followers.



Tags to launch products on Instagram
Instagram Shopping is betting on purchases within its platform and, therefore, it launches two new labels to warn of the launch of products. You can use the tags both in the stories and in the feed, and in them the date and time of the product launch are notified.
Users will be able to tap the tag to set reminders that will automatically notify them when launch day arrives. At the moment, it is only being tested in some companies in the United States such as Adidas, Balmain, H&M, Levi's, Michael Kors.
If you are a brand, you could also hire influencers to use these product launch labels. Thus, their followers will be able to see the next launch and sign up to be the first to buy it.
Share Instagram comments
An option that I do not see very clear but here it comes on Instagram new update 2020. Right next to reply, under each comment, we will have the option to share so that you notify another user by direct message of that comment. For some types of more formative accounts, it can be interesting to share interesting comments from other users.
🔔 New notification filters on Instagram
Notifications tell us new followers; comments and I like you. Very soon you can decide what you want to see and what not in the notifications tab. For example, you can decide that you only want to see the comments so as not to clutter the tab with likes.
Subscribe to Our Latest Newsletter
To Read Our Exclusive Content, Sign up Now.
$5/Monthly, $50/Yearly