Importance of Europa League: A Path to Glory for Premier League Sides Outside the Top Six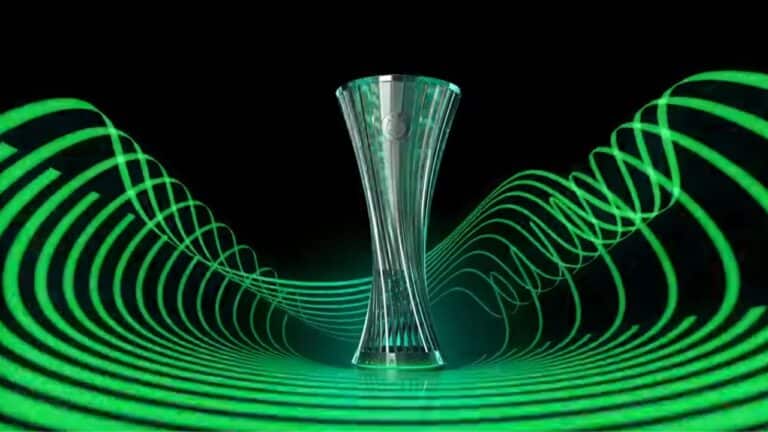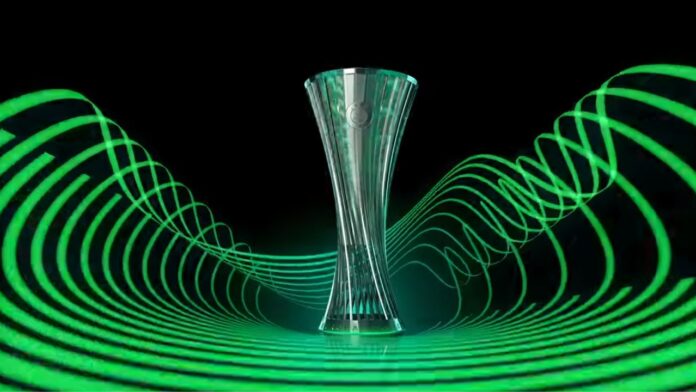 Just over a year ago, just 481 days to be exact, Liverpool was preparing for their third Champions League final in five seasons. Unfortunately, they were defeated by Real Madrid, but at that time, Jurgen Klopp's team was undeniably one of Europe's elite clubs. They even had a shot at winning the quadruple until the final weeks of that season.
Now, if we fast forward those 481 days, Liverpool finds themselves at the Raiffeisen Arena, a brand-new stadium located in Linz, Austria. In LASK's recent home game there, they had 10,000 fans in attendance. The stadium can hold more, as a month ago, a full 19,000 turned up for a local derby. However, these numbers are a far cry from the 75,000 fans at the Stade de France in May 2022, or the regular 50,000 at Anfield during its recent expansion.
While crowd numbers don't tell the whole story, they do highlight just how far Liverpool has fallen in the past year. They are now competing in the Europa League, and in this competition, they are a big fish in a smaller pond.
It may be too early to talk about league tables, but Klopp's team briefly took the top spot in the Premier League last weekend. They remain unbeaten after five games, even though they had some uneven performances early on. It looks like they are finding their stride now, with a revamped attack and a completely new-look midfield.
Liverpool stands out as the clear favorite to clinch victory in the Europa League this season. This confidence isn't unwarranted, even when taking into account their less-than-stellar performance in the previous year. Several factors contribute to their status as frontrunners: significant summer spending, a manager and many players boasting extensive trophy-winning experience, a roster filled with seasoned international players and captains.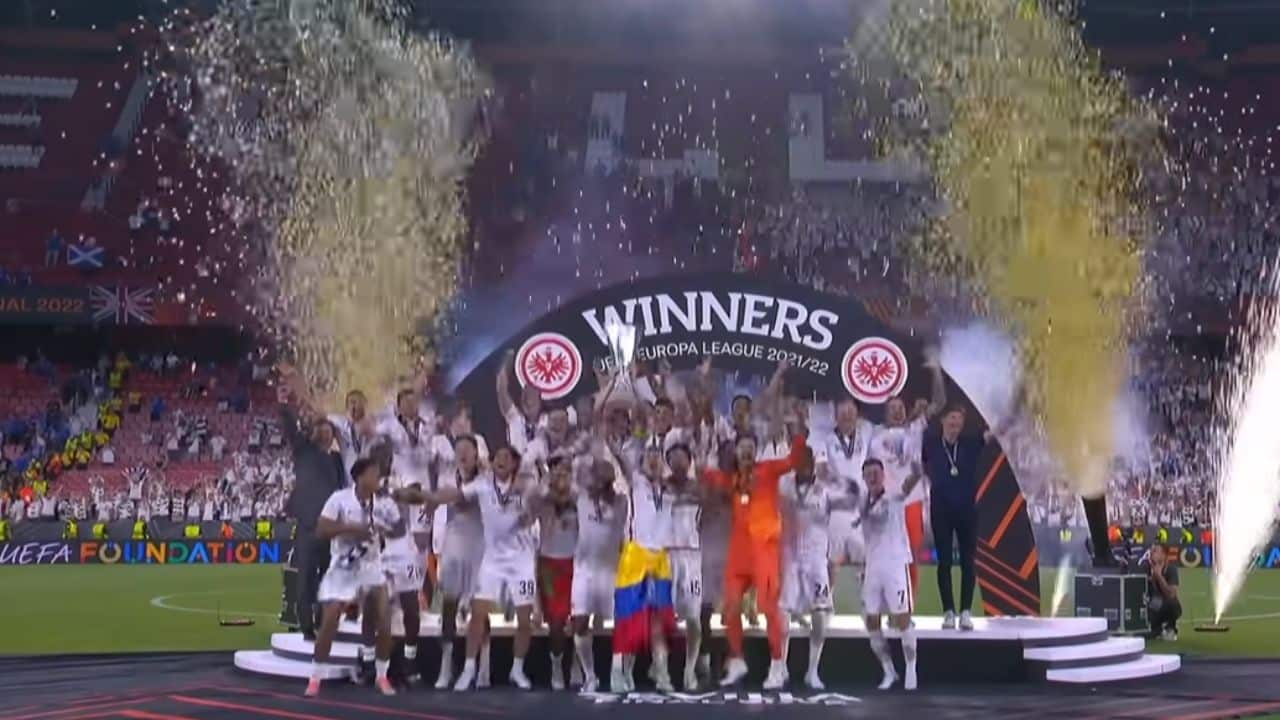 To put it plainly, Liverpool should make a deep run in this competition. The biggest challengers they'll likely face include Ajax, a team they managed to beat twice in the Champions League last season, Bayer Leverkusen, who are now under the impressive leadership of Xabi Alonso but have not secured a noteworthy trophy since 1993, and AS Roma, a squad that has shown prowess in European cups among second-tier talent but hasn't quite reached the Champions League level. Roma has consistently finished no higher than fifth in Serie A for the past five years.
However, it's worth noting that some of the traditionally dominant clubs can sometimes lose focus when they're not competing for the ultimate prize they're accustomed to. In recent times, both the Europa League and the newly established Europa Conference League have offered opportunities for teams that don't usually contend for major titles to make it to semi-finals and finals. These are historic moments for their fans and genuine opportunities for players and coaches to dream of glory.
Consider the likes of Rangers, Eintracht Frankfurt, West Ham United, Fiorentina, and Villarreal. All of these clubs have reached a major European final within the past three years, even though it had been well over a decade, and in some cases, several decades since their last appearance at that level.
What's preventing the underdogs from making a deep run this time around? Especially when, as it stands, the second favorites to win the Europa League this season are another Premier League team: Brighton and Hove Albion.
Brighton is gearing up for their very first European campaign, a remarkable achievement considering they were last seen in the EFL Trophy just a dozen years ago—a very different competition from the one they'll be competing in this year. However, Roberto De Zerbi's squad seems tailor-made for European football. Their style of play, their patience in maintaining possession, their impressive squad depth, particularly in attack, and their overall skill level all bode well for their European adventure.
While this talented team may not be able to consistently challenge the Premier League's absolute best over a grueling 38-game season, they certainly possess the qualities of a strong cup side. They've already proven their mettle in one-off matches by defeating both Newcastle United and Manchester United in consecutive fixtures, straddling the international break. If they can adapt to the more demanding schedule of midweek-to-weekend action over two legs, they'll be a formidable force to contend with.
However, one team that Brighton faced this season and lost to is West Ham, a team that tasted European success last season. David Moyes and his squad likely have no major concerns about finishing outside the top two in their initial group and advancing to the knockout stages. As they found out last season, in European competitions, anything can happen.
For Brighton and West Ham, this campaign represents a rare opportunity, especially when you consider that Chelsea and Tottenham had a forgettable year and didn't secure any European action at all. They are expected to improve this season, and Newcastle isn't going anywhere either. In fact, one could argue that either Newcastle or Manchester United might also become contenders for the Europa League if they don't quite meet the standards required in the Champions League group phase and drop down to the Europa League in the new year.
British football will also be represented by Rangers in the Europa League and Aberdeen in the Conference League. However, their early-season form doesn't exactly paint a picture of teams in top form and ready for the latter stages of the competition.
In Europe's third-tier competition, the spotlight should be on Aston Villa. This storied club is quietly but surely improving and progressing, thanks to significant financial backing, impressive summer signings, and a manager with a track record of navigating two-legged ties in Europe, despite a less-than-stellar away record.
While it's unlikely that things will unfold exactly as outlined here – form, luck, the draw, and sometimes just plain old incompetence can all throw a wrench in the works, even for the strongest teams – there's a compelling argument to be made that Premier League clubs could end up victorious in all three UEFA competitions this season.
This idea leads us into a complex discussion, touching not only on the current strength of the top tier of English football but also on the uneven distribution of football's financial resources and how this contributes to a narrowing circle of contenders over time.
But for fans eagerly entering these competitions and for the teams embarking on their journeys in places like Austria, Poland, or even on home turf against some of Greece's finest, the focus is different. Right now, it's all about the excitement of overseas adventures, facing new opponents, and the potential for emerging heroes. When May rolls around, and the finals take place in Dublin and Athens, the allure of silverware and the prospect of creating lasting memories will be at the forefront of everyone's minds.