Arsenal are Back in Champions League: Proved They are Ready for the Big Stage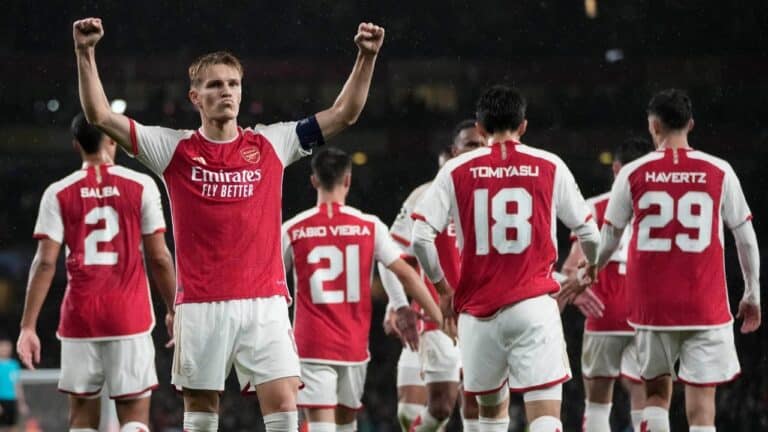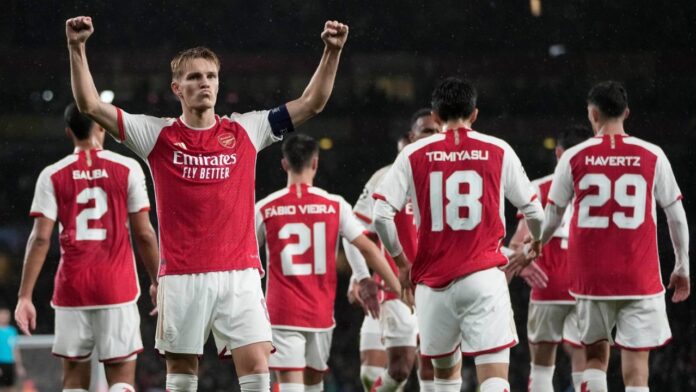 Arsenal was so excited about its first Champions League involvement in six years that the lyrics to the competition's anthem were placed in the matchday programme. When the time came for "Zadok The Priest," there was an audible cheer as the opening lines rang out over a rain-soaked Emirates Stadium, a cathartic release of the sorrow caused by their protracted absence from Europe's finest club stage.
The Gunners were keen to seize their moment back in the big league, and they did not disappoint, sweeping to a 4-0 win over PSV Eindhoven on Wednesday with the authority usually associated with seasoned Champions League fighters. However, none of the players who started their previous match, a 5-1 home loss to Bayern Munich in March 2017, are still with the club.
In fact, there is just one surviving member of the squad from that night, midfielder Mohamed Elneny, and with a Champions League rookie manager in Mikel Arteta, the home side could have been forgiven for being a bit hesitant. Despite the energy rushing through their veins, none were visible.
"It was great to see the atmosphere and the Champions League music," Arteta stated after the game. "Before it, everyone was getting a little emotional. Yes, I was [emotional]. I was really looking forward to it. I tried not to exhibit my excitement since I wanted to maintain control.
"The journey began last year when we earned the right to compete, which is where we need to be as a club." Now we must generate what we must produce in order to maintain this level.
"I believe we rode that energy and emotion correctly." We're talking about having fun. Obviously, we have to compete at this level, but you have to appreciate [these times] because I believe that is what will be remembered in the end."
Although PSV's defence was clearly Europa League in nature, Arsenal displayed the kind of merciless efficiency in front of goal that Arteta has criticized in the club's Premier League campaign to date.
Games had been tighter than Arteta would have liked due to an inability to translate their supremacy to the scoreboard, but they surged into a 3-0 lead after 38 minutes, with three well-taken finishes from Bukayo Saka, Leandro Trossard, and Gabriel Jesus. PSV had no answer for Arsenal's potency, allowing Arteta to go into autopilot mode in the second half, making a slew of changes with the north London derby on Sunday in mind, including rests for Jesus, Saka, and midfield lynchpin Declan Rice. Martin degaard added a fourth on 70 minutes, hammering home from the edge of the box in what is quickly becoming his trademark technique.
Given that the two teams met in the Europa League group stage last season, PSV provides a measure of Arsenal's recent growth. Last October, the Eredivisie team lost by a single goal in north London before winning the rematch 2-0.
Arsenal have since made significant investments, with Trossard signing in January and Rice and Kai Havertz – both of whom started here – joining in the summer. The end outcome was a statement victory that provides a good platform for their Group B challenge.
David Raya's selection in goal would have been more of a talking point on another night. Arteta has touted the idea of rotating his goalkeepers this season, but Raya starting for the second game in a row is concerning for Aaron Ramsdale.
Any notion that Ramsdale could be Arsenal's cup goalie was quickly dismissed here. The hierarchy will be definitively established if Raya starts against Tottenham Hotspur and Ramsdale is inserted for next Wednesday's EFL Cup fixture against Brentford.
Raya's talent with his feet was the main reason Arsenal signed him on a season-long loan from Brentford, with an option to make the transfer permanent that the Gunners will almost probably take up. In this environment, the game's initial action felt very poignant.
Jesus passed the ball to Raya, who sought to initiate an Arsenal attack, allowing the backline to start significantly further up the pitch. Raya finished with 58 touches, more than Havertz, who played 90 minutes in one of his more encouraging performances in an Arsenal shirt.
Read More: Ronaldo's Al Nassr Win Asian CL Opener Despite Being Down a Man
Unwilling to engage in more debate, Arteta defended the choice as "a belief that I had in the team that I wanted to play against the expected opponent — not only that, but I made the other changes for the same reason."
Some people criticised Arteta for once playing "You'll Never Walk Alone" during training to acclimate his players to meeting Liverpool at Anfield, only to lose. Several members of the squad, according to Jesus, elected to play the Champions League hymn in the gym earlier this week, partly in joke.
Arsenal, joke or not, looked like they belonged this time.