Havasu Falls Without the Hike: Your Guide to Getting There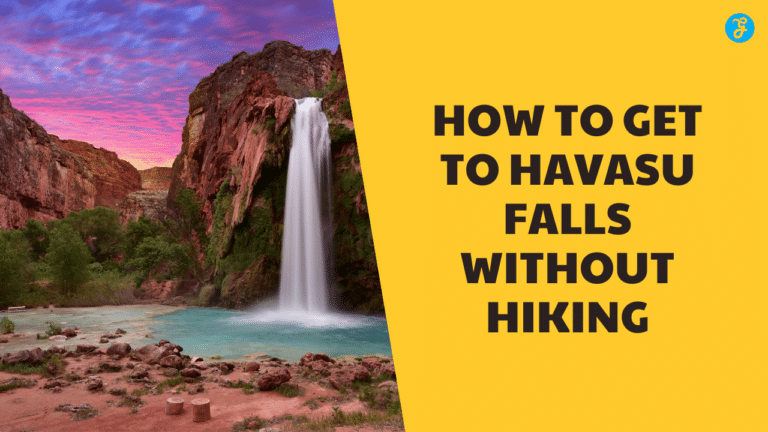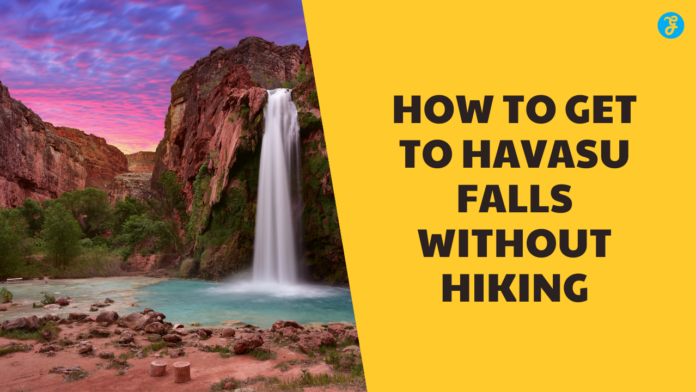 Planning how to get to Havasu Falls without hiking? This world-renowned waterfall in the Grand Canyon is beloved by many but not everyone can attempt the tough trail. We've got information on alternative ways to get there while still soaking in all its splendour.
Get ready; your hassle-free journey to one of nature's finest masterpieces starts now!
Content Highlights
You can visit Havasu Falls without hiking by taking a helicopter ride and then hiking for about a mile to reach the waterfall and campground.
Important things to bring for a trip to Havasu Falls include sunscreen, water, snacks, comfortable shoes, and a first-aid kit.
There are changes and updates for visiting Havasu Falls in 2023, including new check-in processes, mask requirements in Supai Village, limited camping areas at the campground, and photography restrictions.
To plan your trip to Havasu Falls, you should secure permits and reservations in advance. Hotels near the falls are available for visitors.
The Basics of Visiting Havasu Falls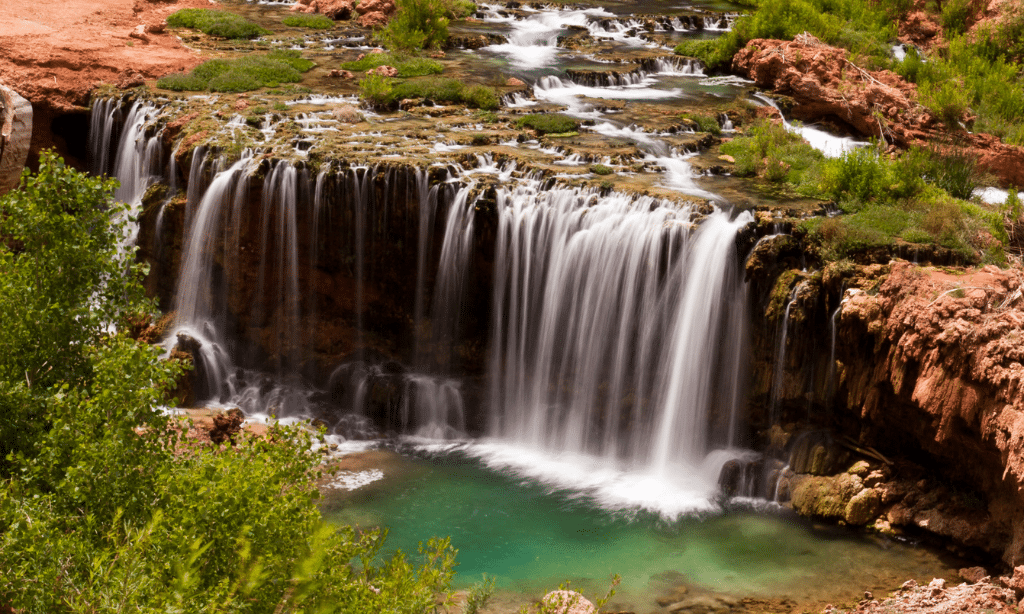 When planning a trip to Havasu Falls, it is important to consider where to stay and what to bring.
Where to Stay
You can stay at a few places close to Havasu Falls. The Havasupai Lodge offers rooms for rent. They also offer food. If you like the outdoors, try camping at the Havasu Campground.
You must book this before you get to this great place.
What to Bring
Going to Havasu Falls needs the right things. You should pack sunscreen and a hat to keep your skin safe from the sun. A first-aid kit can help if you get hurt. Don't forget snacks for energy and lots of water to drink. Comfy shoes are needed for walking, too. Always bring these things even if you don't plan on hiking to Havasu Falls.
Important Notes
You need a permit to visit Havasu Falls. All visits must be booked in advance and the fees paid. There's no day hiking allowed in the Grand Canyon. Make sure you're ready for a hard hike if you decide to walk to Havasu Falls.
It is best for people who have hiked before. You can also get a tour if you don't want to walk all the way there yourself. These are key facts that everyone should know before they go on their trip, so keep them in mind as you plan your visit! Additionally, you can also read on Top 32 Tourism Villages in the World Awarded by UNWTO.
Hiking to Havasu Falls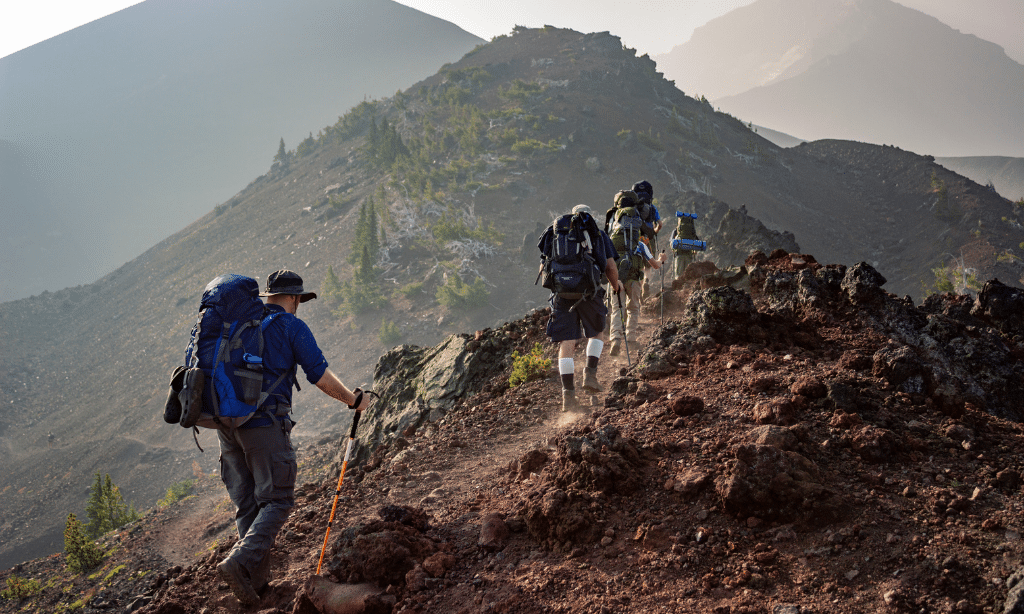 The hike to Havasu Falls is a challenging yet rewarding experience, offering breathtaking views and the chance to immerse yourself in nature.
The Hike Itself
The hike to Havasu Falls is a challenging adventure that covers a total distance of 10 miles. You'll need to be prepared for some intense physical activity because the trail involves a descent of 2,500 feet and then the same amount of elevation gain on your way back.
It's important to pace yourself and take breaks when needed. Make sure to wear comfortable hiking shoes and bring plenty of water to stay hydrated throughout the journey. Remember, this hike is considered one of the most epic backpacking hikes in Arizona, so it's definitely not for the faint-hearted!
Trail Etiquette
Respecting trail etiquette is important when hiking to Havasu Falls. Always stay on the designated trails to protect the fragile ecosystem. Be mindful of other hikers and give them space when passing or taking breaks.
Keep noise levels down to preserve the tranquility of the surroundings. Don't litter, and pack out all trash, including food waste. Respect wildlife by observing from a distance and not disturbing their natural behavior.
Finally, follow any posted regulations and guidelines to ensure everyone's safety and enjoyment on the trail.
Fees and Regulations
Hiking to Havasu Falls requires paying certain fees and following important regulations. Here are the fees and regulations you need to know:
Entrance Fee: As of 2023, the entrance fee for hiking to Havasu Falls is $50 per person daily.
Environmental Fee: In addition to the entrance fee, there is an environmental fee of $35 per person.
Camping Fee: If you plan to camp overnight at Havasu Falls, there is a camping fee of $35 per person per night.
Photography Permit: If you want to take professional-grade photographs at Havasu Falls, you must obtain a photography permit for a fee of $50 per day.
Pack Animal Fee: If you hire pack animals to carry your gear during the hike, there is a fee of $400 round-trip for up to four bags.
Trail Regulations:
Stay on designated trails and follow all posted signs.
Do not disturb or remove any natural features or artifacts.
Respect the rights, privacy, and sacred grounds of the Havasupai Tribe.
No pets are allowed on the trail or in the campground.
No drones are permitted in the area.
How to Get to Havasu Falls Without Hiking
Are you looking for a way to reach Havasu Falls without hiking? Discover alternative transportation options and make your trip even more unforgettable.
Taking a Helicopter
One alternative way to reach Havasu Falls without hiking the 10 miles is by taking a helicopter. This allows you to skip the long hike and save time. The helicopter ride costs $85 each way and can be booked on the spot.
Airwest Helicopters is one of the providers of transportation to Havasu Falls. It's important to note that although the helicopter takes you close, there will still be about a mile left to hike in order to reach the waterfall and campground.
This option provides a unique experience for those who prefer not to do the entire hike but still want to visit Havasu Falls.
Other Transportation Options
There are alternative ways to get to Havasu Falls without hiking. Here are some transportation options.
Other transportation options: There are other means of transportation available, such as using an ATV or booking a guided tour. These options provide different experiences and may be suitable for those who prefer not to hike.
Changes and Updates for Havasu Falls in 2023
[Video Credits @Blue Zither]
In 2023, there are several changes and updates for visiting Havasu Falls. These include changes to the check-in process, mask requirements in Supai Village, limited camping areas in Havasu Campground, and more.
To find out all the latest information, read on.
Check-in Process and Location Changes
The check-in process and location changes at Havasu Falls have been updated for 2023. When you visit, you will need to check in at the new designated check-in area located near the trailhead.
The previous check-in location in Supai Village is no longer available. It's important to follow these new instructions to ensure a smooth start to your adventure.
Mask Requirements in Supai Village
In Supai Village, masks are required for all visitors. This includes wearing masks indoors and in public areas like the store and café. The Havasupai Tribe has implemented this rule to ensure the safety of everyone on the reservation.
So, if you're planning a trip to Havasu Falls, make sure to pack your mask and wear it while exploring Supai Village. It's an important requirement that helps protect both visitors and members of the community from COVID-19.
Changes to Camping Overnight Stays at the Trailhead
Camping overnight at the trailhead for Havasu Falls has some new changes in 2023. These changes mean that things are a bit different than before. You will need to follow these new rules if you plan on staying overnight at the trailhead.
It's important to know about these changes so you can be prepared and have a great experience when visiting Havasu Falls.
Limited Camping Areas in Havasu Campground
In 2023, there will be fewer places to camp at Havasu Campground. This is because of some changes that are happening at Havasu Falls. They are reducing the number of camping areas available. 
Now, they only allow a maximum of 350 people to stay overnight at the campground. So if you plan camping there, make sure to get your reservation early before all the spots are taken!
Trail Conditions to Other Falls and the River
The trail conditions to other falls and the river in Havasu Falls can vary. It's important to be prepared for different terrains, such as rocky paths and steep inclines. Some trails may be more challenging than others, so it's essential to wear appropriate footwear and take caution while hiking.
Additionally, weather conditions can affect the trails, including rain that can make them slippery. Be sure to check for any updates or closures before visiting and follow any posted signs or warnings along the way.
Changes to Food Storage
Food storage at Havasu Falls has undergone some changes. When visiting in 2023, it is important to note that you will no longer be able to store food in your tent or camping area. Additionally, bear canisters are now required for all food storage.
This change helps to ensure the safety of both visitors and wildlife by minimizing the risk of attracting animals with food odors. Remember to plan accordingly and bring a proper bear canister to store your food during your trip to Havasu Falls safely.
Photography Restrictions
There are some photography restrictions that you should know about when visiting Havasu Falls in 2023. These restrictions are part of the changes and updates to the area. Unfortunately, the article does not provide specific information about what these restrictions entail or why they have been put in place.
It is important to be aware of these restrictions and follow them accordingly during your visit to Havasu Falls.
Planning Your Trip to Havasu Falls
Find hotels near Havasu Falls for your stay and get directions to the falls. Don't forget to secure permits and reservations in advance to ensure you have a successful trip.
Hotels Near Havasu Falls
Hotels near Havasu Falls are available for visitors planning their trip.
Grand Cavern Canyons Inn is a great option for hikers and is one of the closest hotels to the trailhead.
Guests can conveniently stay at these hotels, located near the falls, campground, and lodge.
Visitors will need to leave their cars behind and hike to reach the falls, as they are situated in a canyon.
Directions to Havasu Falls
To get to Havasu Falls, follow these directions:
Start by heading north on Arizona 95 from Lake Havasu City.
Continue east on Interstate until you reach the trailhead at Hualapai Hilltop.
From there, you can begin your hike to Havasu Falls.
Getting Permits and Reservations
To visit Havasu Falls, you need to apply for a permit. Here are the steps to get permits and reservations:
Apply online: The only way to apply for permits for the Havasu Falls hike is through an online application process.
Check availability: Before submitting your application, check if there are available dates for your desired trip. Reservations can be difficult to obtain due to high demand.
Lottery system: There is a lottery system in place for obtaining permits. This means that even if you apply, there is no guarantee of getting a reservation.
Be prepared: When applying for permits, have alternative dates in mind in case your preferred dates are not available.
Plan in advance: It's advisable to plan your trip well in advance as permits can sell out quickly.
Is Havasupai Worth Visiting?
Visiting Havasu Falls offers breathtaking natural beauty and unique experiences that make it a must-visit destination for outdoor enthusiasts.
Benefits and Highlights of Visiting Havasu Falls
Visiting Havasu Falls offers a multitude of benefits and unforgettable highlights. First and foremost, the falls boast mesmerizing blue-green waters that create a breathtaking spectacle.
The natural beauty of the area is truly unparalleled. Moreover, Havasu Falls provides an opportunity to connect with nature at its finest, as visitors can indulge in camping, hiking, swimming, and exploring the stunning landscapes of the Havasupai Indian Reservation.
This unique experience allows for a sense of adventure and tranquility all in one place. So whether you're seeking outdoor activities or simply looking to soak in the captivating scenery, visiting Havasu Falls will surely be an enriching and memorable journey.
Frequently Asked Questions (FAQs)
Next, we'll explore some frequently asked questions related to this subject.
1. Can I reach Havasu Falls without hiking?
No, currently the only way to access Havasu Falls is by hiking.
2. Is it possible to get a helicopter ride to Havasu Falls?
No, helicopter rides are not available for transportation to Havasu Falls.
3. What updates should I know about reaching Havasu Falls?
It is important to stay updated on any changes or closures in the area due to weather conditions or tribal regulations. Check with the official website or local authorities for the latest information before planning your trip.
4. Are there alternative ways of transportation to reach Havasu Falls?
Currently, hiking is the only means of transportation to reach Havasu Falls, as no other alternatives, such as vehicles or shuttles, are allowed in the area.
Takeaway
Getting to Havasu Falls without hiking requires careful planning and obtaining the necessary permits. While day hiking is not allowed, there are alternative transportation options such as helicopters available.
It's important to stay informed about the latest updates and changes for 2023, including check-in processes, mask requirements, and camping restrictions. With proper preparation and respect for the environment and local community, visiting Havasu Falls can be a truly unforgettable experience.