How to Be a Productive Remote Employee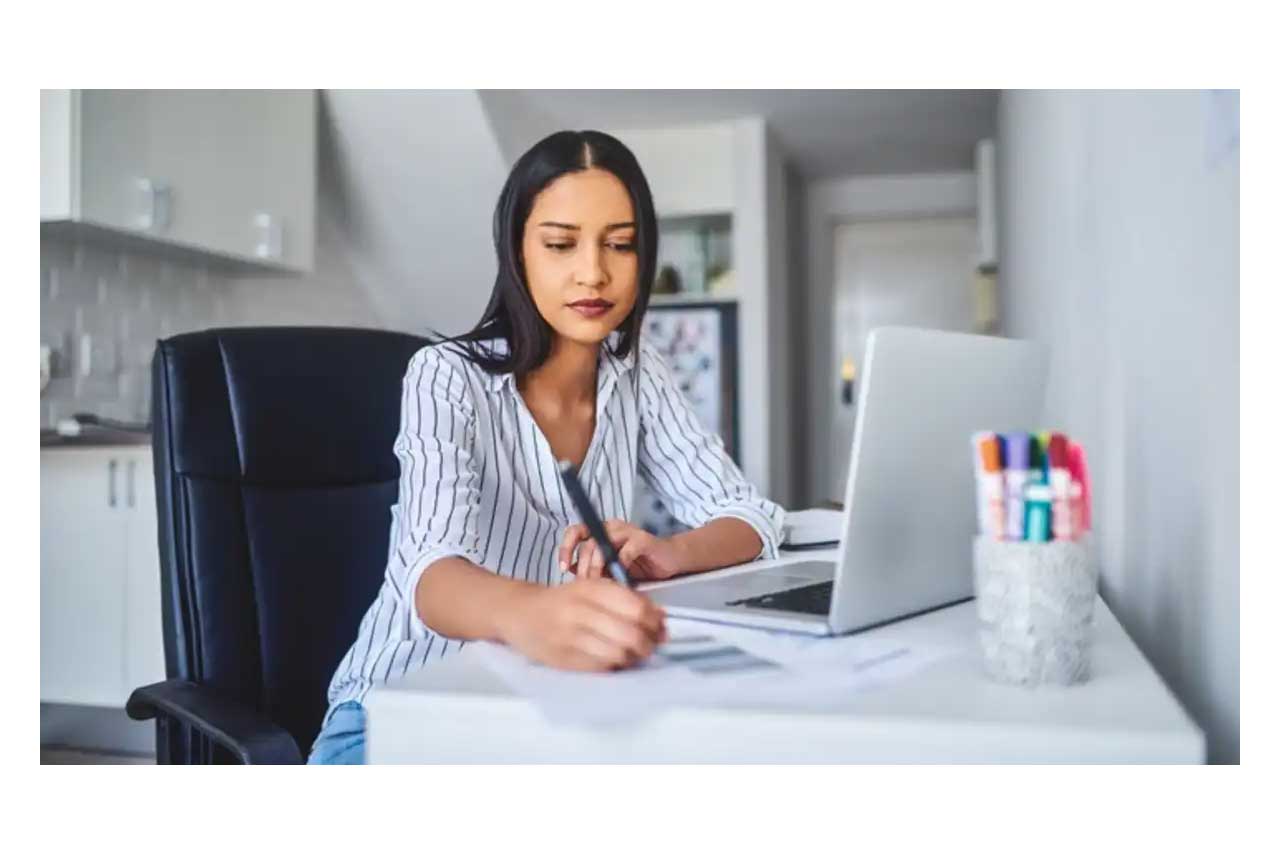 Working from home is one of the best opportunities afforded to modern workers. It grants you the ability to work uninterrupted and free from distractions. That is, until your cat urinates on your laptop and your neighbors start blaring power tools.
Yet, COVID-19 has made remote work a necessity for many professionals. So like it or not, it's a way of working that we just need to get used to.
In the office, your coworkers are typically the greatest threat to getting serious work done. The constant chatter, interruptions and lunch invites can hinder your productivity. The social benefits are great but can be difficult if you're easily distracted.
But at home without coworkers, you can let go of your inhibitions. No one is watching over your shoulder. You may not feel the same pressure to get things done, and this can be a good thing or a bad thing depending on how self-motivated you are.
As the need for work from home employees increases day by day, there are also an increasing number of solutions to manage employees and increase their productivity while they conduct their work remotely. According to statistics from OfficeNeedle, 77% of employees say they are more productive working from home than in the workplace.
Here are some essential tips for getting work done at home and being a productive remote employee:
1.      Organize Your Tasks
Planning is the first step. Your team won't be able to adhere to deadlines on a poorly planned project with unclear tasks and unrealistic dates. So, to enhance productivity, break down large projects into smaller jobs and set deadlines.
Software for employee monitoring can help. Because it captures all activities and their duration, you'll always have historical data to help you decide on deadlines and job distribution. Remember to plan ahead of time for every endeavor. Allowing every member of your team to define their goals and plan their time before executing will assist in focusing them on the task at hand.
2.      Change Your Surroundings
Another way to make your remote work life more productive is to think about the space you work in.
Have you ever had an experience where you changed locations and felt a new wave of motivation to take on tasks that previously seemed mundane?
Employees can experience this day in and day out working in the same office location.
Overcrowded desks, white walls, food sells from the nearby office kitchen and phones ringing all the time. It's not a recipe for a productive work environment.
But at home you have an opportunity to change this.
First, ensure you tidy up your work environment. Pleasant surroundings tend to make people more productive.
Likewise, have several go-to work spots in the home. If family is at home or you find yourself starting to lose focus, change up your location.
This simple tip can reinvigorate your motivation to continue working later into the day.
3.      Stay Healthy
Another key step in increasing productivity in the home is to make sure you're happy and healthy. If you're constantly stressed, it's easy to lose your motivation and productivity.
There are a few things to consider when working from home.
First of all, don't push yourself to work too many hours in row. Take regular breaks, and divide up your work.
Many more employers are giving employees some flexibility with their work hours and are happy if the work gets done, no matter when it's accomplished. Employees are becoming more and more interested in these kinds of opportunities, making them happier and more willing to work. Take advantage of this if your workplace offers these types of benefits.
Use your break time to engage in some light forms of exercise. Try yoga, meditation or stretching on lunch break to reset your mind and focus yourself for the afternoon.
Take a five-minute break even if you don't feel like it.
When taking a break, don't just open YouTube and watch videos that make you feel better. Instead, get out of your chair and go for a walk. Get outside and enjoy the weather, or spend time with family and friends.
A short break can help you get back into the swing of things and perform better work. Time away from the work also makes you produce better work, so don't feel guilty!
4.      Keep Connected and Track Your Progress
The final step in increasing workplace productivity is to stay in regular contact with your coworkers. Doing so keeps you accountable, motivated and productive. Many companies now are gamifying things by making achievements public to the whole company.
Whether you use a productivity time tracker, your observations, or client feedback, it's critical never to cease tracking the impact of your work. As soon as you discover something compelling, make it a part of your company's general culture by all means. However, if you see that something isn't generating the results you were hoping for, tweak it, go back to the prior approach, or try something different.
Last but not least, ensure your company involves all employees in the decision-making process regarding boosting productivity. Your team might have brilliant ideas that you haven't thought of yet. Obtaining a new perspective, particularly one from the inside,' can be highly beneficial in pushing the needle.
A Final Word
No matter what claims you may read, the only way to determine the most effective strategy for increasing productivity is to experiment with several approaches and evaluate which ones work best for your specific situation.
But with these tips you should now have a better sense of where to focus your efforts if you want to be more productive working from home. Your organization will soar to new heights of success if every employee begins to focus on their personal productivity.
Subscribe to Our Latest Newsletter
To Read Our Exclusive Content, Sign up Now.
$5/Monthly, $50/Yearly