The Competition is Stiff! How Do Online Casinos Maintain Players' Loyalty?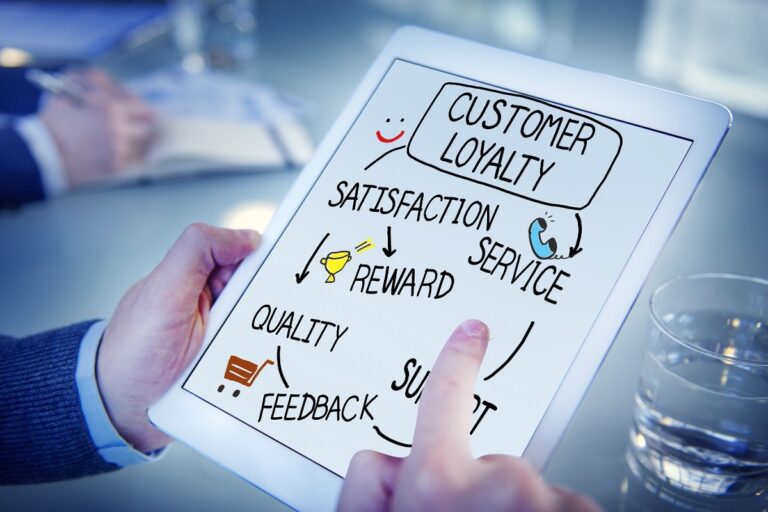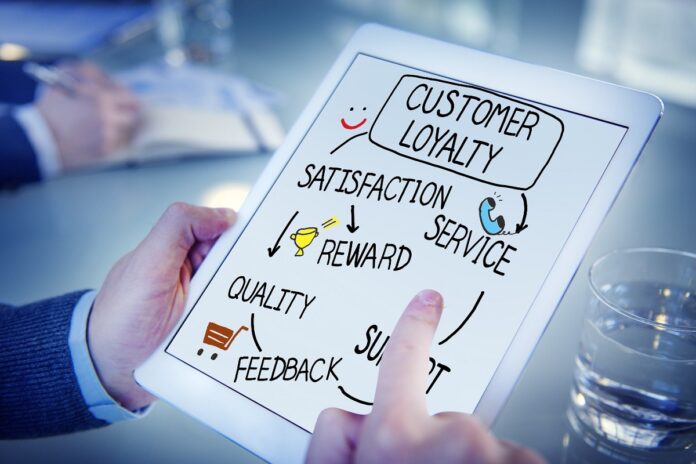 Online gaming websites are a dime a dozen nowadays. Therefore, online gaming expectations have increased significantly, especially after the Covid lockdowns. How well your online gaming business performs depends on your ability to retain players in the long term. An awesome gaming brand helps create a loyal following and loyalty is imperative to having a successful gaming business.
According to the Site Manager at NoDeposit.Guide, Grace Roberts, maintaining a customer's loyalty is equally, if not more important than converting visitors into newly depositing customers:
Without diminishing the importance of attracting new players to our partners' sites, it's also crucial to understand how current players are the ones who ultimately generate profits.
Additionally, incentives go beyond exclusive no-deposit bonuses. Of course, they certainly help, but they're not the 'be-all and end-all' of promotions. Many providers are going the extra mile, offering their players VIP programs with chunky cash prizes, trips to exotic destinations, and even fancy cars! At the end of the day, such incentives are what retain customers.'
Customer Loyalty is Essential
In widely acknowledged research, Reichheld and Schefter claim that raising the percentage of loyal players by as low as 5% can increase 30% to 85% of profitability. For online businesses, the percentage of profitability might even be higher. On the other hand, attracting new players might cost online gaming businesses 20% to 40% more than other businesses. It is therefore wiser to invest in customer retention and attract new players through that.
Brand loyalty is one of the most important objectives for any company or brand owner. So how can online gaming operators improve player retention and loyalty?
Long Haul Bonus Strategies
An effective measure for operators to get a profitable return from bonuses is to customize reward systems. Offering welcome bonuses when players first sign up and depositing bonuses straight after they top up their account for the first time could enhance their interest. Loyalty schemes and other promotions engage active customers to continue playing and support those who are in a losing slump.
When new visitors land on the site, operators can offer bonuses to register them. These bonuses could also help potential users accept website policies and share their personal data. Once the operator learns of a registered prospective user, there is the ability to contact them for marketing reasons.
Players are enthused by welcome bonuses because they minimize personal risk while looking into what is on offer on the site. Operators here can get more personal by sending registered bettors who still need to make a deposit a personalized email or message. Broadcasting these on the platform can backfire as they do not address the player personally.
Deposit bonuses can be deployed by online casino operators to entice players to top up their accounts. This, as a rule, is the percentage of the deposit amount, which at times comes along with several free spins.
Market Segmentation for Bonuses
It is best to deploy a marketing campaign that is exclusively planned to increase conversion rates for potential users and reward or gamification systems for loyal players. Offering a low-value free spin to members of the VIP level might harm your business. Loyal customers need to feel validated for the value they are putting in. Bonuses need to be well thought out as well as reflect the worth of the players involved.
Multi-level loyalty programs allow operators to increase the number of bonuses and rewards for active players, building a stronger and long-term relationship between the casino and the bettor. Once users register, they become members of the loyalty program and they are given a certain status, which permits them to go up the privilege ladder, where more bonuses and rewards are accessible.
Loyalty club members, for example, could benefit from the following:
A daily scoreboard for high-rollers and frequent players to keep them for as long as allowed;
A deposit freebie so that when players make huge deposits, they can be provided with Free Spin rewards;
Unique birthday gifts for those celebrating their birthdays so they will think of the games on the platform.
For players going through a losing streak, cashback and individual free spins could have them leaving the online gaming platform in a good mood with the hopes of coming back to test their luck once again.
To captivate once again punters who seem to have lost their playing mojo and have not visited the platform in a while, operators may use reload bonuses. These can be tied to a particular event or the launch of a new game or two. The bonuses may take shape as a percentage of the bettor's deposit, and additional free spins with a fixed validation period.
Rewards for Deposits
A reward system should be used to encourage players and can prove effective to maintain retention rates. There are several ways for operators to do this.
Sending a 'thanks' greeting after the second deposit is ideal to grab a bettor's attention and make them feel appreciated.
A special deposit bonus after a second-time deposit bearing an exclusive bonus code could also be an idea for operators who are trying to figure out ways to reward their loyal players.
When a player needs further encouragement to make his third deposit, a special deposit bonus could be sent his way twelve hours after his previous deposit. This journey could continue up to 5 days after the second deposit transaction. When the player deposits, he automatically joins a different player/customer journey.
Strategies like the ones mentioned could significantly improve customer loyalty and retention. They are effective in reducing investment for operators whilst increasing rewards and bonuses for players.
Call this a win-win situation!
Subscribe to Our Latest Newsletter
To Read Our Exclusive Content, Sign up Now.
$5/Monthly, $50/Yearly