The Power of Immersion: Harnessing LED Video Walls in Schools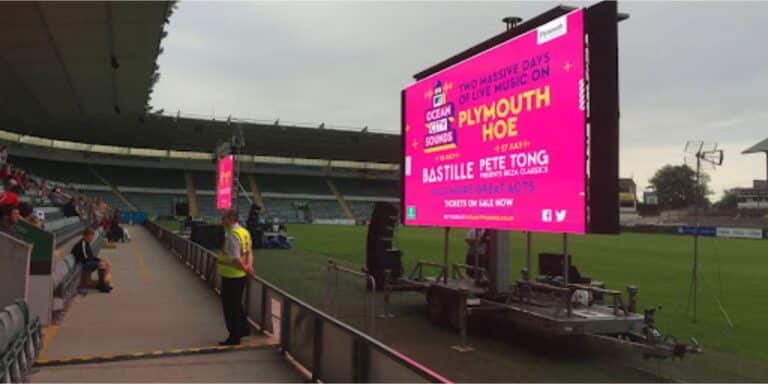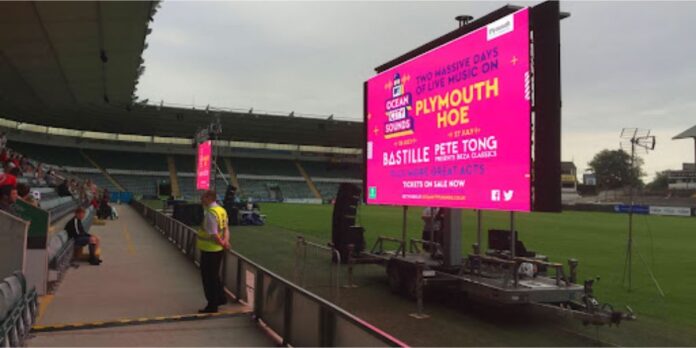 With virtual and augmented reality, learning expectations are higher than ever before, but the degree and quality required by these immersive teaching resources cannot be met by traditional audio-visual tools.
Today, a LED wall is an excellent option for providing an immersive experience in virtual environments that work with elements such as holograms and Web VR.
The "Research and Markets'' Global Strategic Business Report, in its March 2023 release, forecasts that the global virtual school market will grow from $4.8 billion in 2022 to $11.1 billion by 2030, with annual growth of 11%. These projections are already becoming evident with the growing participation of educational institutions in the metaverse.
Metaverse Opens Up for Education
The metaverse is currently one of today's most immersive virtual educational spaces and is the perfect tool for engaging younger generations in an interactive way of learning.
Virtual classrooms are spreading within the metaverse, providing the possibility of holding meetings, exhibitions, conferences, and other events with educational content. These settings are frequently created on large, direct-view

LED panels

.

From within these spaces, "gaming" experiences can be created, stimulating physical activity and recreating video games with augmented reality. Through avatars in metaspaces, this encourages interaction with educational communities from around the world.

The most functional

LED displays

for this type of interaction include

indoor 9.8′ x 6.6′ panels with a pixel pitch of 2.97mm, or outdoor 13.1 'x 8.2' packages with a pixel pitch of 3.91mm

.

A recent

report by the U.S. Department of Education's Office of Educational Technology, "Artificial Intelligence and the Future of Teaching and Learning: Perspectives and Recommendations," suggests that the

exponential advancement of artificial intelligence leads to a need to develop policies that will generate opportunities for improving knowledge management

.

Due to its increased concentration and emotional connection, immersive, technology-based e-learning is significantly more effective than standard e-learning.

"Virtual showrooms" can be built for multi-sensory scientific and technological exchanges by fusing LED video walls with other digital technology. 
LED Screens for Visual Production in Educational Spaces
Some uses of led displays for visual production are:
Classic cinema with chromas (green or blue fabrics as backgrounds).

Displays of 25.2'x18.9'x3′ with a pixel pitch of 1.9 mm and panels of 19.7'x19.7'x3′ with a pixel pitch of 2.9 mm

can be used, depending on viewer distance and viewing angle.

They are being replaced by big LED screens that produce scenarios with immersive high-definition effects (stagecraft)

. In these cases, indoor LED panels with a 2.9mm pixel pitch, 2 meters high and up, are often used to highlight realistic and impressive effects.

Theatrical productions are also considered an excellent learning resource,

through the construction of virtual scenarios. For this purpose, outdoor or indoor LED video walls are used to include VFX visual effects.

Curved panels can be used to create futuristic sets that can be repositioned without bringing the entire cast on stage.

It is possible to use displays measuring 25.2'x18.9'x3′ with a pixel pitch of 1.9 mm and panels measuring 19.7'x19.7'x3′ 2.9 mm

, depending on viewer distance and viewing angle.

These panels are easy to handle when configuring aspects such as color temperature, brightness, and contrast of the image according to the artistic needs of the scenes.
Take Advantage of LED Video Walls in Virtual Learning Environments
Geographical distance is no longer a barrier to the spread of knowledge. Traditional teaching methods have been replaced by virtual experiences, which provide a unique multimedia environment for distance learning.
While there are endless possibilities and benefits to using LED panels in schools and virtual spaces here are some benefits and examples:
To improve the quality of vision, 4K LED walls are a superior option to typical HD devices in terms of quality and resolution.

Virtual tours have become unprecedented educational support. It is now possible to explore the space, culture, and history of humanity through virtual and augmented reality (visiting locations such as museums, monuments, and libraries) without leaving the classroom under a stimulating experience.

Educational encounters in web scenarios are becoming more frequent and have a wider reach.

Events such as webinars and tradeshows can be incorporated into university pedagogical plans to optimize the research process

. This type of project could be broadcast via LED screen signage in auditoriums and open spaces. 

University education can now have virtual laboratories applied to clinical practice, physiology, and neural networks, among others, with complementary technological resources, such as LED display panels, without restrictions of time and space, as well as digital scientific simulations with an extraordinary immersive experience. 

High schools and colleges

in the United States use big led screens on their basketball courts and sports arenas with ease and with much success.

With the integration of artificial intelligence and virtual reality tools, we have seen it provide new opportunities for educational and learning spaces.
U.S. Universities Spend Money on Exhibits for their Auditoriums and Laboratories
In September 2022, Forbes Magazine released a list of educational institutions that have adopted immersive technology in their teaching methods.
Let us not forget the connection between immersive experiences and led display panels. The adaptability of these displays enables presentations for hundreds of people in theaters and auditoriums.
In the state-of-the-art auditorium on the University of Maryland Global Campus (UMGC), an impressive technological transformation has occurred for the benefit of metaverse education. In response to a shared vision with VictoryXR, a remarkable system of Led Video Walls has been installed to enhance students' immersion.




The futuristic auditorium is outfitted with sturdy, high-strength steel ground supports that rise majestically from the ground. These imposing supports ensure the flawless installation of the Led screen, which boast remarkable clarity due to their panels' cutting-edge design.




The impressive 30-foot-wide and 15-foot-tall LED displays are strategically placed on the stage to ensure optimal viewing from any seat in the auditorium. The public's distance has been meticulously calculated to maintain proportions and immerse them in a metaverse experience without parallel. Now, the UMGC auditorium has been transformed into a high-tech extravaganza where education in the metaverse reaches new levels of immersion, igniting students' enthusiasm and inquiry as they are immersed in a virtual world of knowledge.




Recently designated a "metaversity,"

South Dakota State University

has revolutionized its lecture halls and classrooms with

cutting-edge LED display panels.

These mesmerizing panels feature sharp images and vibrant colors and range from 20-foot-wide displays in the grand lecture hall, which can accommodate up to

500 enthusiastic attendees, to 10-foot-wide displays in intimate classrooms, which can engage up to 30 enthusiastic students. This university offers live and recorded classes and counseling from a virtual rendition of its physical campus, regardless of the professor's location. LED panels transport participants to awe-inspiring unreal worlds, enhancing presentations, providing interactive workshops, and nurturing unparalleled learning opportunities. Whether students are physically present or participating remotely, the metacampus ensures a multi-geographic immersive, and collaborative environment.
At West Virginia University Institute of Technology (WVU Tech)

, students are actively involved in an exhilarating learning experience through the captivating

virtual production masterclass

, led by a highly skilled industry professional. The class took place in a specially designed classroom that fully immersed students. Instead of the usual green screen, scholars were met with breathtaking

big led screens

that truly revolutionized their educational journey. Graduates will also be prepared to use

led walls for virtual productions

in well-known film and television studios. Currently, the university offers work internships in TV companies that offer handshake subscriptions to undergraduates.
According to research by the Stanford Institute for Human-Centered AI, the U.S. government has pledged its assistance to institutions so they can meet the new challenges in this field. Investment in artificial intelligence in the education sector is expected to grow and expand significantly.
Subscribe to Our Latest Newsletter
To Read Our Exclusive Content, Sign up Now.
$5/Monthly, $50/Yearly