7 Best SSD in 2023 – Power Up Your Console Now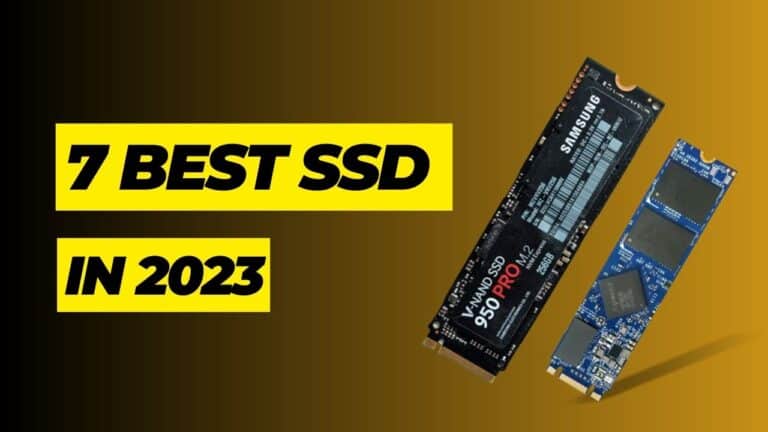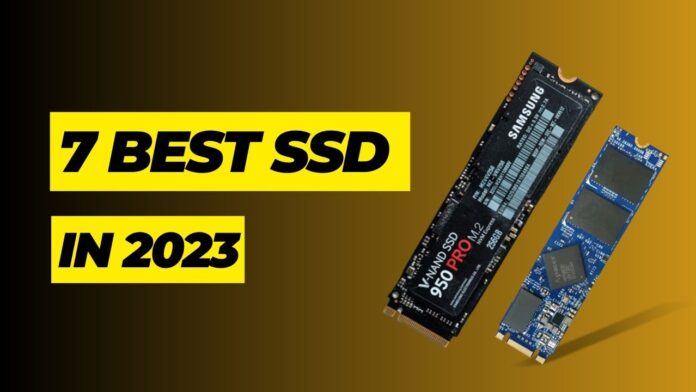 Listen to the Podcast:
Solid-state storage is one of the most cost-effective ways to upgrade a computer or console. With faster software and operating system loading times, the quickest flash drives will make your desktop or laptop feel snappier. The best thing is that you no longer have to pick between speed and capacity; the latest solid-state drives (SSDs) provide both.
This article will help you negotiate the complexity of purchasing a modern flash drive, whether you want to replace an old hard drive or increase the capacity of your existing SSD. Don't understand the distinction between an NVMe and an M.2 drive? We will assist you with the best SSD in 2023.
What is a Solid State Drive (SSD)?
A 2.5-inch SATA drive is the most cost-effective option to expand a computer's quick storage capacity. If you don't want to worry about compatibility, it's also one of the simplest since practically every computer manufactured in the past 20 years has a motherboard with Serial ATA ports. Because of this, 2.5-inch SSDs are the most significant investments if you want to prolong the lifespan of an older PC design.
The installation process is simple as well. Once you've enclosed it in a drive cage, the internal SSD only has to be connected to your motherboard and power supply.
The one drawback of SATA drives is that, with SATA III restricting data transfers to 600MB/s, they work less quickly than their high-performance NVMe equivalents. Even the slowest SSD, however, can transport data much more quickly than the most excellent mechanical drives. Additionally, 1TB SATA SSDs are a reasonable solution for bulk storage, costing only approximately $100.
There's a strong probability that your PC if it's modern, has room for one or more M.2 SSDs. The tough aspect is deciphering all the various standards and specs involved. The form factor is your ticket to the fastest consumer storage on the market.
Different Types of SSD
M.2 drives can have a PCIe or SATA connector. Non-Volatile Memory, or NVMe, SSDs are far faster than their SATA predecessors, with Gen3 versions providing sequential write speeds of up to 3,000MB/s. A Gen4 SSD can double performance, but you'll need a motherboard and CPU that comply with the standard.
A Ryzen 3000 or 5000 CPU and an X570 or B550 motherboard are required for an AMD system. With Intel, though, you'll need a Z490, Z590, or Z690 motherboard with an 11th or 12th Gen processor. Keep in mind that a Gen4 SSD will cost you a modest premium.
The Gen 5 NVMe drives may have also been mentioned. You can safely disregard those at this time. There are currently no Gen5 NVMe SSDs on the market, and the only desktop CPUs that enable PCIe 5 are those made by Intel's 12th generation. Later this year, the first ones will ship with AMD's Ryzen 7000 processors, but if the cost of early Gen4 SSDs is any clue, they will be pricey.
You would choose an M.2 SATA disk over a 2.5-inch drive with comparable specifications for installation simplicity. Your PC can gain M.2 storage by installing an SSD directly on the motherboard. Although it may seem complicated, all it takes is one screw, which you must remove to connect the SSD to your computer before tightening it again. Additionally, cable management is more superficial since no wires are involved.
It should be noted that while an NVMe M.2 SSD can be installed into an M.2 slot with a SATA connection, a SATA M.2 SSD cannot be installed into an M.2 slot with a PCIe connection. There isn't much incentive to use that option unless you want to keep using an outdated M.2 drive. Regarding backward compatibility, you may utilize a Gen4 drive with a PCIe 3 connection but won't benefit from the faster NVMe's speed advantages.
The physical sizes of M.2 drives are one more element to consider. The typical alternatives are 2230, 2242, 2260, 2280, and 22110 in order of shortest to longest. (The last two digits indicate the length; the first two numbers indicate the width in millimeters.) Since 2280 is frequently the default for motherboards and manufacturers, you don't need to bother about that.
Several standoffs on some boards allow for using NVMe SSDs in multiple sizes. Make sure you don't try to fit a drive your computer can't support by checking the paperwork before you buy one.
SSD Purchasing Advice
The best purchasing advice we can provide is not to get too caught up in the idea of having cutting-edge storage technology. The sequential read and write speeds that drive manufacturers advertise are theoretical, and performance in practice differs less than you may believe.
Choose the 1TB Gen3 NVMe model over the 512GB Gen4 model if your budget requires you to. The worst thing you can do, practically speaking, is get an SSD that is too little for your requirements. You'll probably buy a drive with a greater storage capacity in the future because drives can get significantly slower when they get close to capacity.
Best SSD in 2023: Our Recommendations
Here we have listed the 5 best SSD in 2023. These are our top recommendations to speed up your device.
Best 2.5-inch SATA Drive: Crucial MX500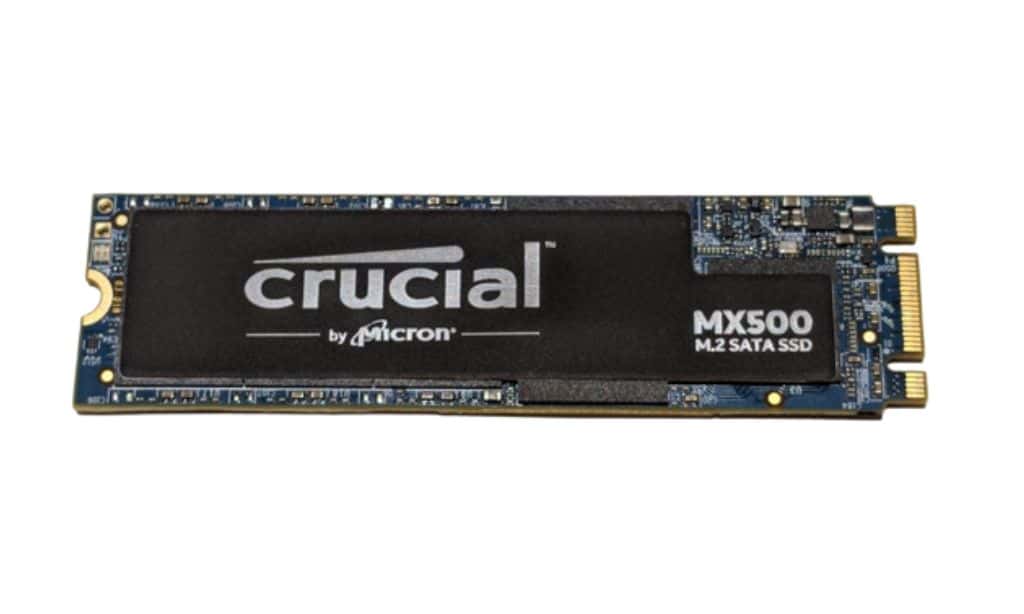 The most superb all-around 2.5-inch SSD is not challenging to discover. It's called the Crucial MX500. With sequential read rates of 560MB/s and a price tag of $85 for the 1TB model, this internal SSD provides an unbeatable mix of performance and affordability. It also includes a five-year warranty for further piece of mind.
Best PCIe 3.0 M.2: Samsung 970 EVO Plus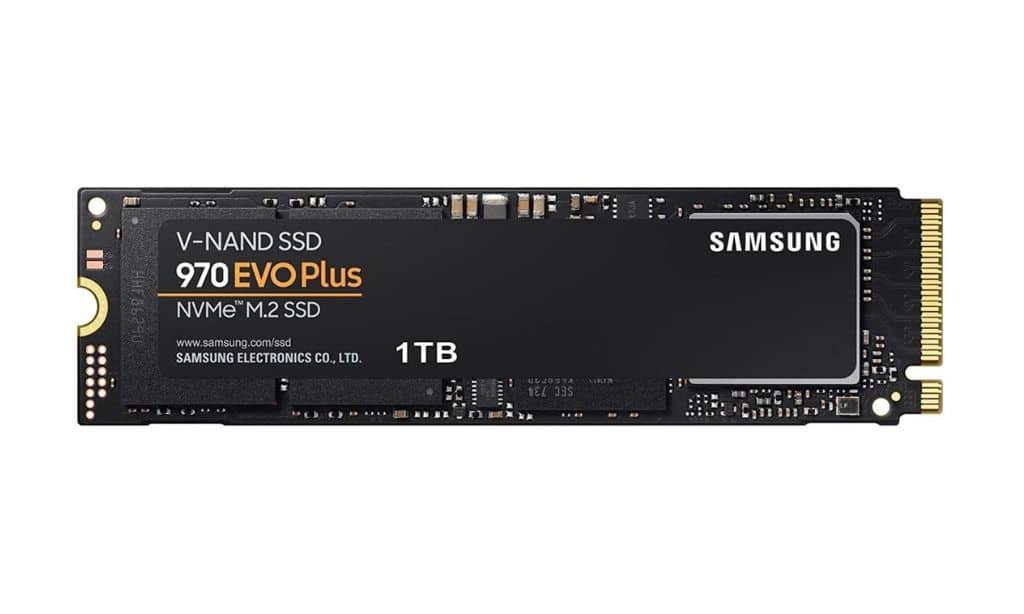 The 970 EVO Plus is an excellent choice for anyone looking for their first Gen3 NVMe SSD. It is available in 250GB, 500GB, 1TB, and 2TB capacities, all reasonably priced. Expect to pay around $70 for the 500GB model, $100 for the 1TB device, and $190 for the 2TB model. Samsung's SSDs are also well-known for their dependability.
A more affordable Gen3 NVME: Crucial P2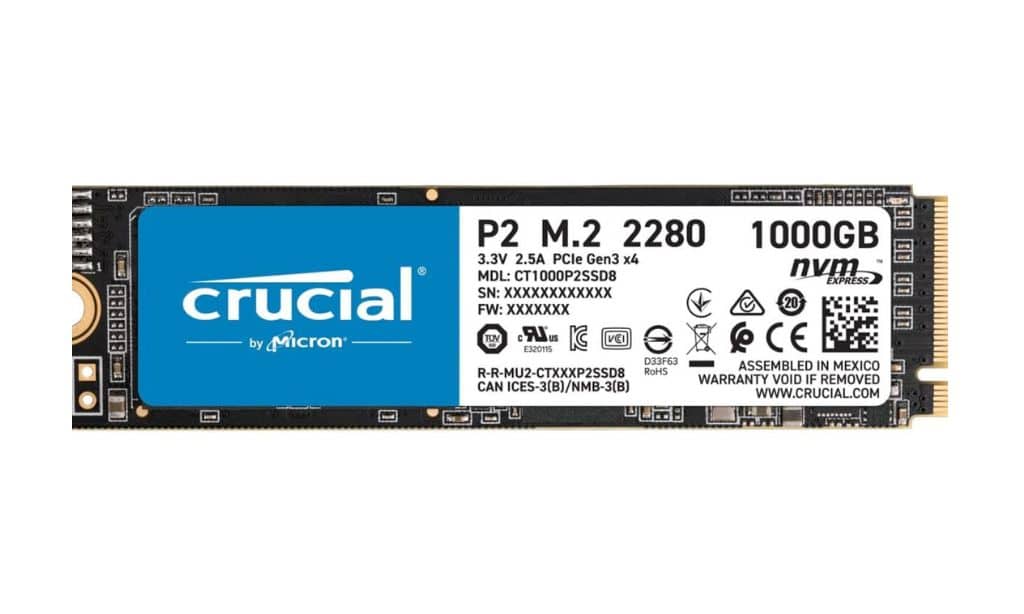 If the 970 EVO Plus is out of your price range but still needs an NVMe drive, the Crucial P2 is your best bet. It is slightly slower than Samsung's M.2 drive, with sequential read speeds of up to 2,400MB/s rather than 3,500MB/s, but it is substantially less expensive. Crucial provides the P2 in capacities of 250GB, 500GB, 1TB, and 2TB.
A SATA option: WD Blue SN570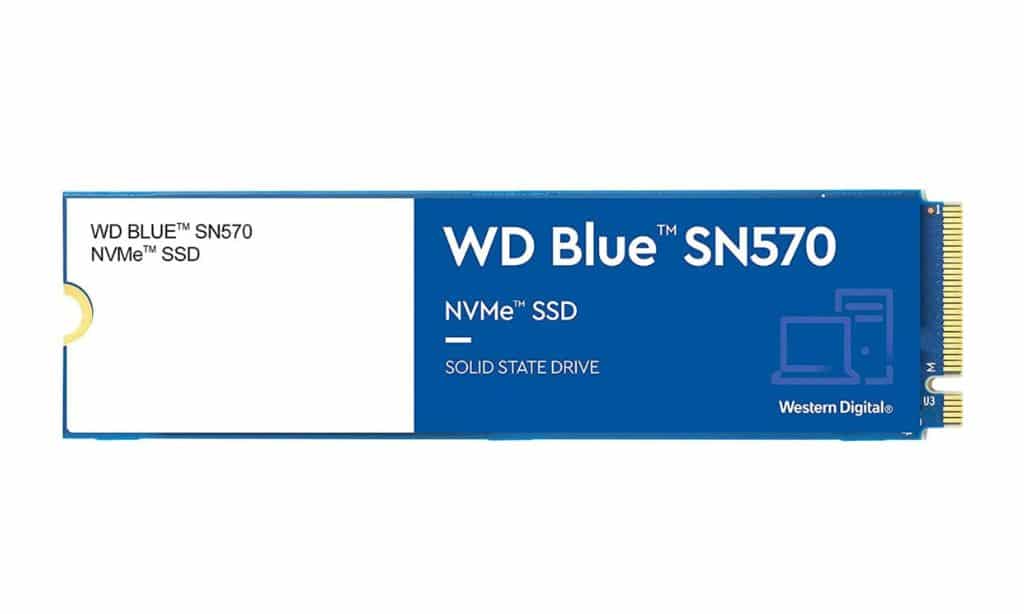 Consider the WD Blue SN570 if you have an older PC but still want to use the M.2 form factor. It's slower than the two options above, but the price is equivalent to a 2.5-inch drive.
Best Gen4 NVME: Crucial P5 Plus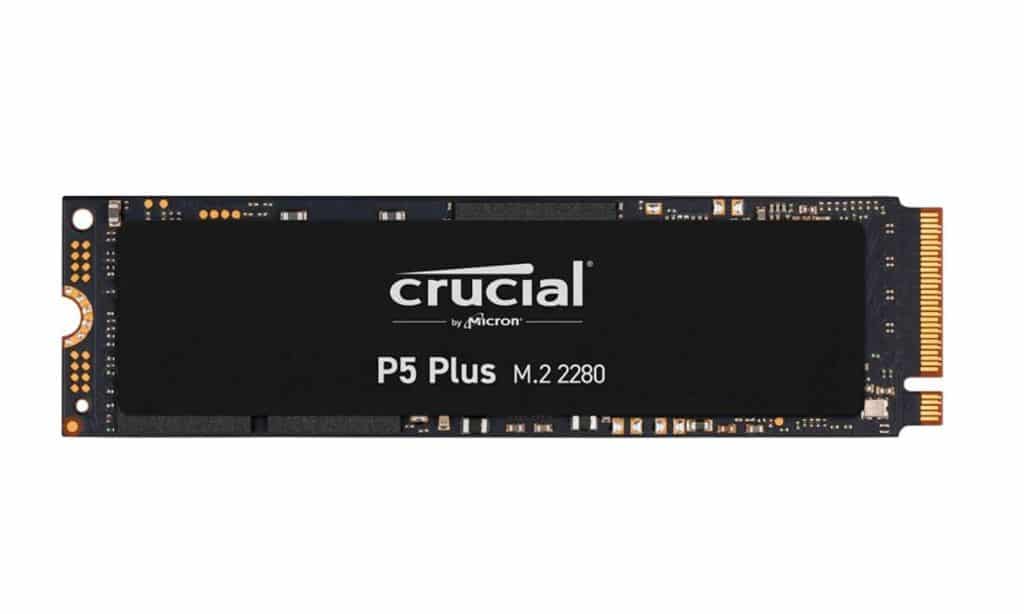 If you have the required hardware and money to spare, beating the high-end Crucial P5 Plus is challenging. With sequential read speeds of 6600MB/s, it's not the quickest Gen4 NVMe you can buy, but it's the most excellent value. The P5 Plus comes in 500GB, 1TB, and 2TB capacities. The WD Black SN850, which we recommend in the console section below, is also a good choice.
What to Look for in Portable and USB Flash Drives
Compared to their internal counterparts, portable SSDs are a slightly different animal. Although read and write speeds are crucial, how an external drive attaches to your PC is nearly more significant. Without a USB 3.2 Gen 2 x 2 connection, a device like the SanDisk Extreme Pro V2 won't perform fully. That's a pricey function, even for newer PCs. Because of this, it is often advised for consumers to purchase a portable drive with a Thunderbolt 3 or USB 3.2 Gen 2 connection. The former provides up to 10Gbps in transfer rates.
A model with IP-certified water and dust resistance is also useful if you intend to take your car on trips and commutes. Some businesses, like Samsung, offer rigid versions of their most popular drives. For added security, 256-bit AES hardware encryption will make it more difficult for someone to access your data if you ever lose or misplace your external SSD.
A good thumbstick drive has some of the same characteristics. Our top recommendations for the finest external SSD drives have USB 3.0 ports and some hardware encryption.
Best portable drive: Samsung T7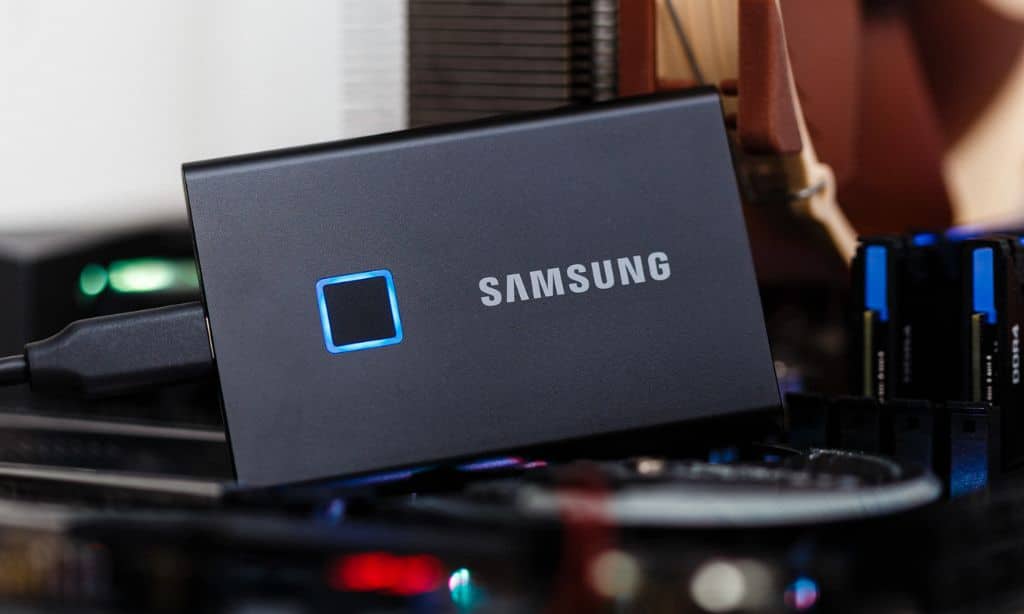 The Samsung T7 provides customers with outstanding features, performance, and price balance. The business provides the T7 portable SSD in three distinct colors and capacities of 500GB, 1TB, and 2TB. It is also reasonably quick, with sequential read speeds reaching 1,050MB/s. The best part is that you usually may find it on sale.
Best thumbstick drive: Samsung Fit Plus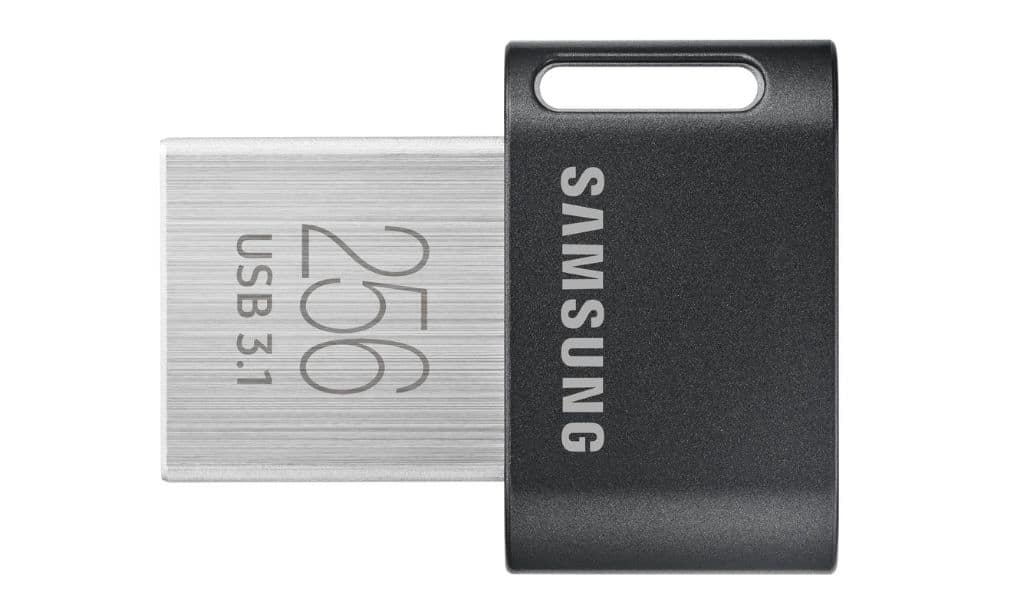 Another Samsung pick for a good cause. The Fit Plus includes every feature you might want in a USB drive. It connects to your computer through USB 3.1 and has file transfer speeds of up to 300MB/s. The Fit Plus is similarly tiny and features a valuable slot for connecting it to your keychain. The main drawback of Samsung's USB drive is its high pricing.
A Little More Words on Console Storage
Thankfully, configuring your fancy new console with the quickest possible storage is significantly easier than doing the same on a PC. With a Series X or Series S, the conversation begins and ends with Seagate's storage expansion cards.
They provide 512GB, 1TB, and 2TB devices, with the cheapest starting at a not-insignificant $139. The good news is that they are frequently available for purchase by gamers. Set an alert for your desired model on a price tracker like CamelCamelCamel.
Sony's PlayStation 5 requires more effort to upgrade the console's internal storage. Instead of a proprietary solution, the PS5 employs NVMe storage. Fortunately, there aren't as many possible setups as on a PC. Last year, Engadget wrote a detailed guide on purchasing a PS5 SSD. In brief, a Gen4 drive with an integrated heatsink is your best bet.
Check out their guide for a comprehensive list of gaming SSD recommendations, but for a quick go-to, try the Western Digital SN850. It meets the RAM criteria for Sony's latest console and has no clearance difficulties with the heatsink. Western Digital sells the SN850 in 500GB, 1TB, and 2TB capacities. Expect to pay around $150 for the 1TB variant and around $260 for the 2TB variant.
If you're still using a console from a previous generation, you can get slightly faster load times from a PlayStation 4 by switching the included hard drive to a 2.5-inch SSD, but it's probably not worth the effort right now. Instead, you're better off saving money for one of the new consoles.
Read Also: The Best Budget Gaming Laptop for Gamers
Subscribe to Our Latest Newsletter
To Read Our Exclusive Content, Sign up Now.
$5/Monthly, $50/Yearly