11 Best Smart TVs in 2023: How to Choose a TV That is Right for You?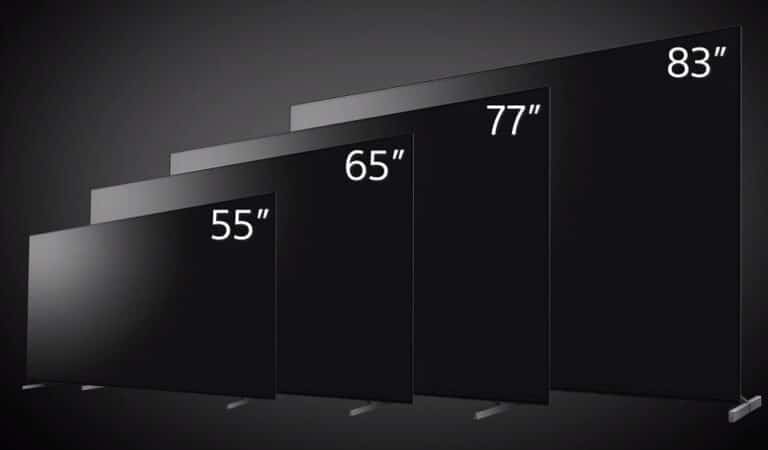 Listen to the Podcast:
We don't blame you if you want to replace your existing smart TV; in today's market, there are constantly new and improved television displays to take into account, pushing the modest TV to bigger, brighter, and bolder images than ever.
The good news is that most modern TVs are very high-quality. There are numerous choices and pricing ranges available, including OLED and QLED, 4K and Full HD.
We talked to two industry experts on the state of the smart TV market to help you understand how significant high resolution actually is as well as which panel kinds and operating systems are best for your space.
How to Picked the Best Smart TVs?
According to our experts, when buying, you should keep the following things in mind:
Resolution and Upscaling: The number of pixels crammed onto a single screen determines resolution, which is the level of detail your TV screen is capable of displaying. When viewing TV shows or movies, a small, low-pixel screen can only display a little amount of detail. In contrast, a larger, high-pixel screen, like a 4K TV, which has about 4,000 pixels in a single row across the screen, will allow you to see much more. When low-resolution content is adjusted to fit a high-resolution screen, this is called upscaling. In creating our list, we took this into account.
Format Support: In this context, "high dynamic range" (HDR) formats, "audio standards," and "picture modes" (including game-specific settings like ALLM) refer to the kind of features present on the screen. Generally speaking, more is better.
Panel Type: The large rectangular area in the middle of the TV, which emits images for your eyes to see, is the section you actually focus on when watching. To get a wide range of the best possibilities at each price point, we took into account various panel types, including OLED, QLED, QD-OLED, and Mini LED.
The 11 Best Smart TVs in 2023
For the past five years, I've been testing out televisions from well-known manufacturers like Samsung and TCL. These recommendations are based on my own evaluations of television performance in terms of overall usability, picture quality, sound output, and smart features. I picked the best televisions that were offered by well-known merchants like Walmart and Amazon.
1. TCL 40-inch 1080p Google TV
The Google TV operating system and Full HD resolution on this 40-inch TV provide excellent app support for your streaming requirements. You have many connectivity choices, including ARC (audio return channel) capability for attaching a soundbar, thanks to Bluetooth audio and two HDMI ports. This type of HD TV is rapidly being passed over in favor of a growing number of 4K TVs, especially ones that are 40 inches in size. This TCL screen should be adequate for your needs if Ultra High Definition viewing is not a problem.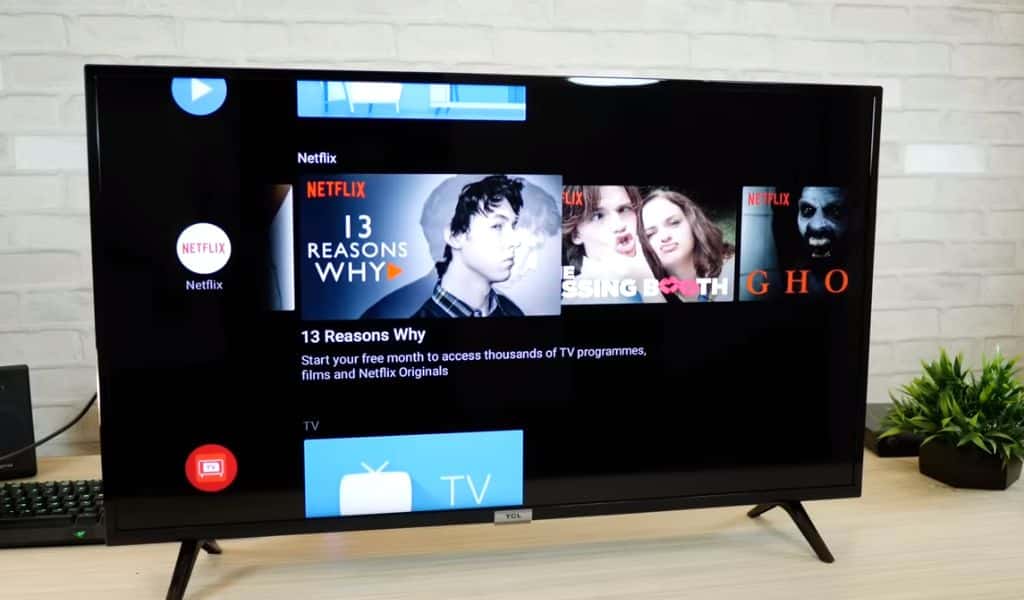 Screen Sizes: 32, 40, 43-inch | Resolution: 1080p / Full HD | Panel Type: LED | OS: Google TV
2. LG C3 48-inch OLED TV
For years, the LG C Series has been a top seller, and the most recent model is no different. OLED displays are famed for their "infinite contrast"—you can completely turn off a pixel to get perfect blacks and incredible brightness control. This 48-inch model is ideal for medium-sized households without sacrificing picture quality, but the C3 is also offered in a variety of different sizes, up to 83 inches.
The C Series is still a great choice since it provides an excellent image and smart TV experience at a mid-tier price despite some higher-spec versions being brighter than it.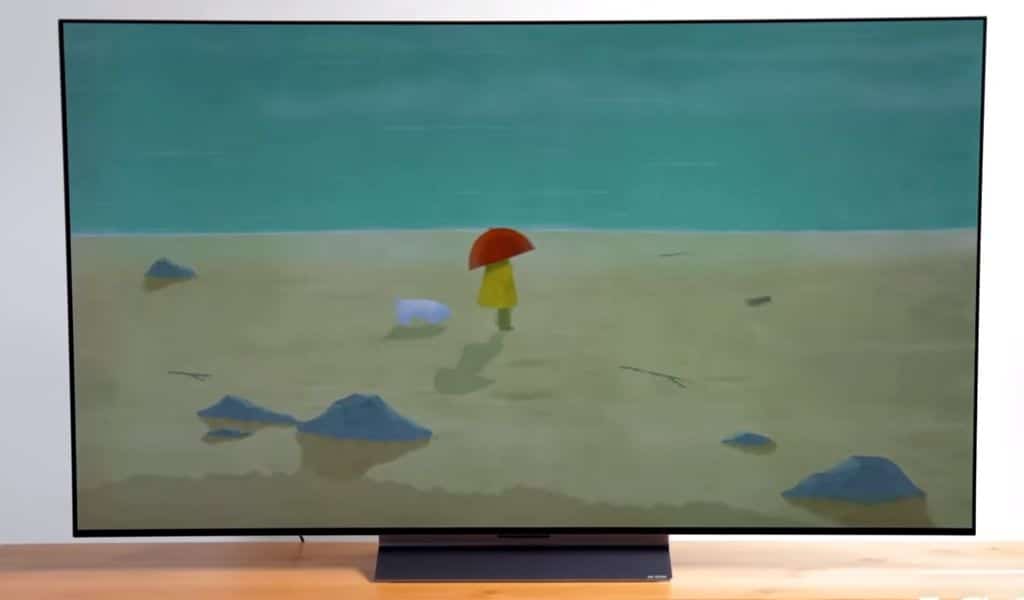 Screen Sizes: 42, 48, 55, 65, 77, 83-inch | Resolution: 4K / Ultra HD | Panel Type: OLED | OS: webOS
3. Samsung 65-inch S90C QD-OLED 4K Smart TV
Sick of having to decide between QLED and OLED TVs? With the best of both worlds when it comes to contrast, color, brightness, viewing angles, and more—along with a plethora of cutting-edge specs like HDMI 2.1 and Dolby Atmos sound—Samsung's hybrid QD-OLED technology is a sight to behold.
Only a few high-end TVs (currently Samsung and Sony) are equipped with QD-OLED technology because it is still somewhat expensive. However, this represents the cutting edge of TV panel technology and ought to be the first choice for early adopters.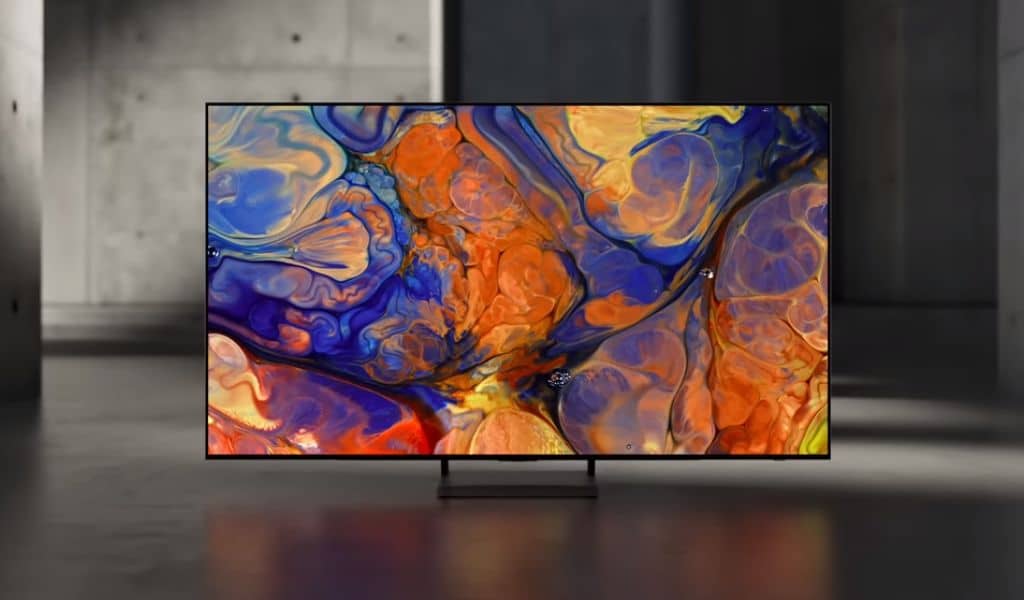 Screen Sizes: 55, 65, 77-inch | Resolution: 4K / Ultra HD | Panel Type: QD-OLED | OS: Tizen
4. Samsung 75-inch QN900C Neo QLED 8K
Samsung's brightest television to date might be for you if money is no object. It makes use of a tiny LED backlight that floods the screen with brightness while using clever local dimming to direct that brightness where it is needed. The QN900C features an 8K resolution, a modern design, and an integrated 90W sound system with speakers positioned vertically for a three-dimensional experience. This television can also be kept uncluttered thanks to an external connecting box.
As Samsung's flagship 8K product, you should expect to pay several thousand dollars for any screen size. However, to really experience the benefits of 8K on a large screen, we advise purchasing at least a 75-inch model.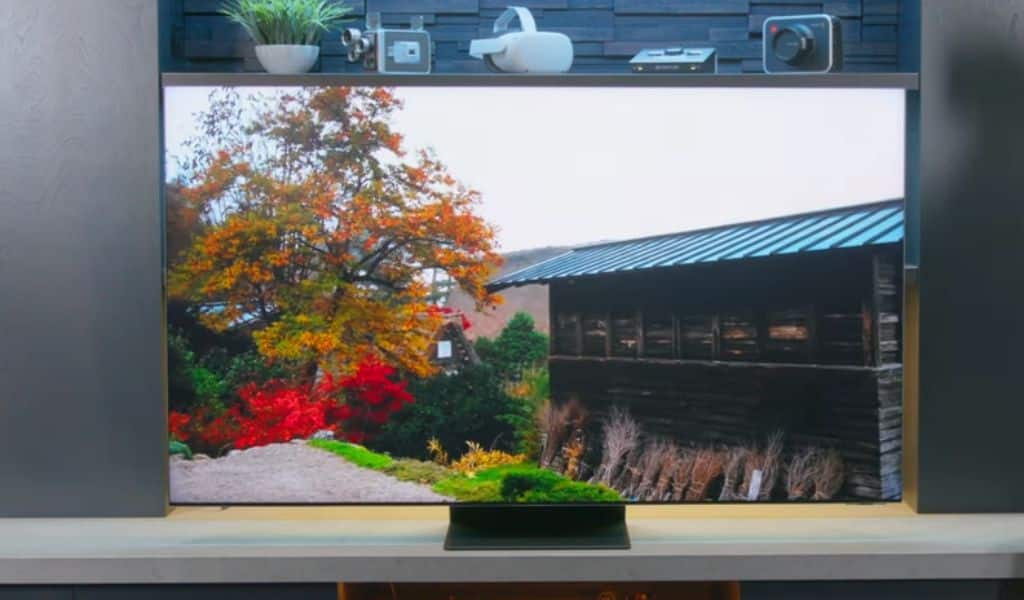 Screen Sizes: 65, 75, 85-inch | Resolution: 8K | Panel Type: Mini LED | OS: Tizen
5. Sony Bravia A80L 55-Inch 4K OLED Google TV
For action-packed movies, sporting events, and everything in between, Sony is a fantastic option because to its solid reputation for picture processing and motion control. Along with an improved version of Google TV and Sony's audio technology, which causes the TV panel to vibrate in order to produce sound, you'll get a clear 4K picture on an OLED panel with excellent color and brightness control.
Sony OLEDs typically cost a little more than some of the competition, but the added style is frequently worth it.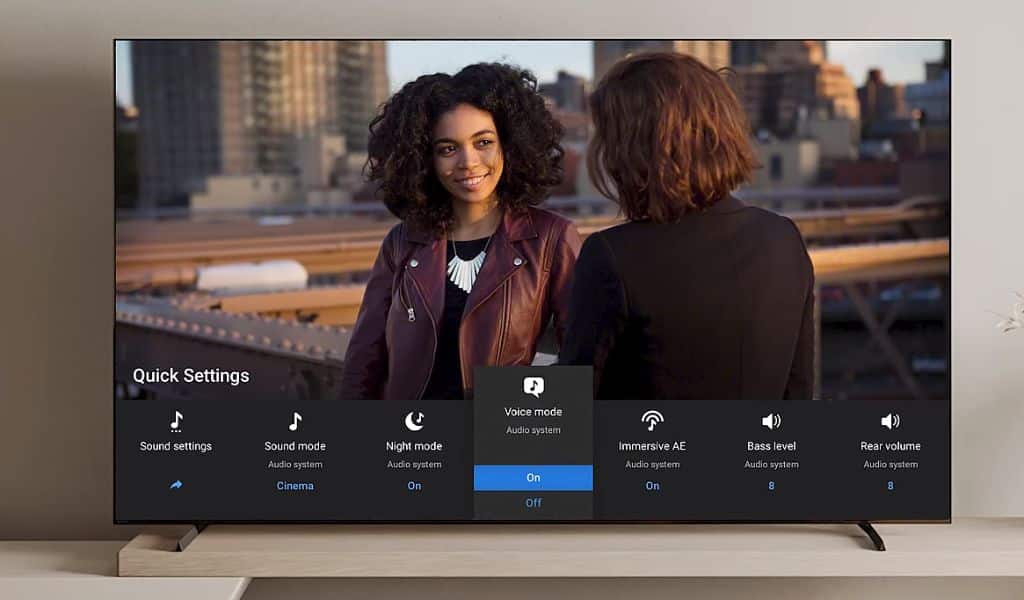 Screen Sizes: 55, 65, 75-inch | Resolution: 4K / Ultra HD | Panel Type: OLED | OS: Google TV
6. LG G3 OLED 65-inch TV
The top-of-the-line LG G Series OLED features cutting-edge panel technology that increases brightness by 70% when compared to a traditional OLED panel. That makes it a terrific purchase for the serious cinephile, as does the sharp 4K resolution, stylish webOS interface, and ergonomic remote.
Although this screen isn't available in lower sizes, a larger panel is still the greatest place to experience the brightness boost. The LG Gallery Stand is another excellent option to display your screen, although the G Series OLED is also primarily intended for wall hanging.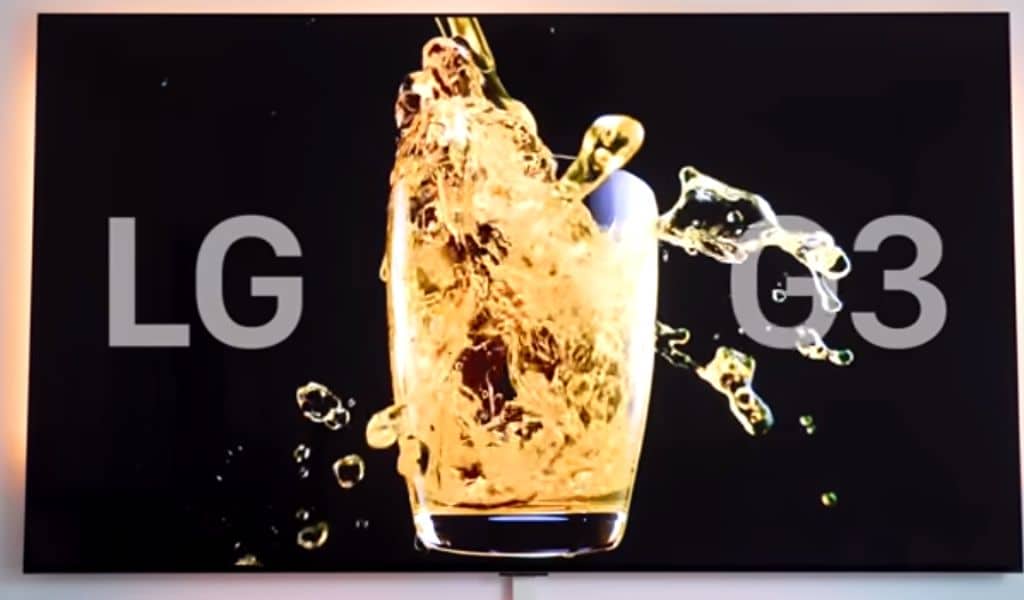 Screen Sizes: 55, 65, 75, 83-inch | Resolution: 4K / Ultra HD | Panel Type: OLED | OS: webOS
7. TCL 55-Inch 6-Series Mini LED TV
A midrange TV with miniature LED lighting? This 55-inch 6-Series model from TCL accomplishes that and employs a premium backlight for outstanding contrast and brightness.
TCL specializes at making premium technologies more affordable for more consumers in the middle class. That implies that some expenses will be cut, and you won't exactly get the whole luxury experience. However, even while the picture quality won't be quite as fantastic as some of the more expensive models on our list, the Google TV platform and 4K resolution make it a solid option for the majority of buyers.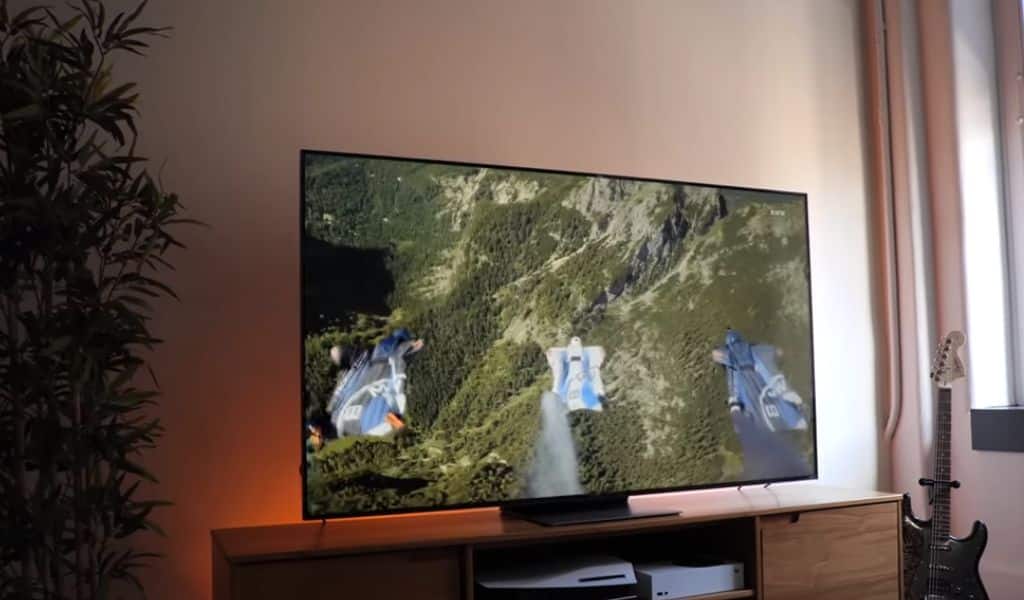 Screen Sizes: 55, 65-inch | Resolution: 4K / Ultra HD | Panel Type: Mini LED | OS: Google TV
8. Sony 55-inch Bravia XR X90K 4K Smart TV
If you're looking for a sub-$1,000 TV, this midrange Sony TV is an excellent option, especially if you want to connect a Sony PS5 game system. It has a lot of fantastic gaming capabilities, such low input latency to make sure the screen reacts promptly to your console and controller (normal TV processing can sometimes make gaming very sluggish). A full-array backlight ensures well-controlled illumination, along with 4K resolution and an HDMI 2.1 connector that enables high-definition 4K video, making it a superb option for both gaming and regular TV viewing.
Sony's Cognitive Processor XR produces a good picture with the same level of image processing that you'd find on its higher-end TVs, despite the fact that this panel isn't an OLED or QLED. It is simple to put a soundbar underneath the TV with the help of an adjustable TV stand.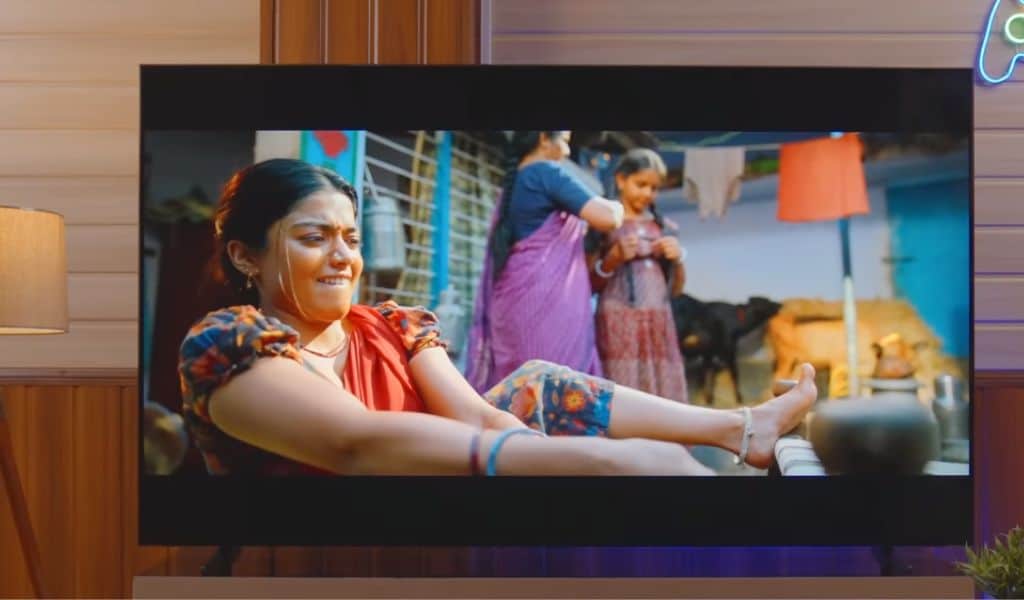 Screen Sizes: 55, 65, 75, 85-inch | Resolution: 4K / Ultra HD | Panel Type: LED | OS: Google TV
9. TCL 55-inch 5-Series 4K Roku TV
TCL effectively utilizes Roku, one of the most user-friendly platforms available, in this mid-range 4K TV. Additionally, a layer feature that improves color contrast is included, along with a clear 4K resolution and Dolby Vision HDR. Be aware that the 6-Series model we stated above, which is not significantly more expensive, does not include the small LED backlight.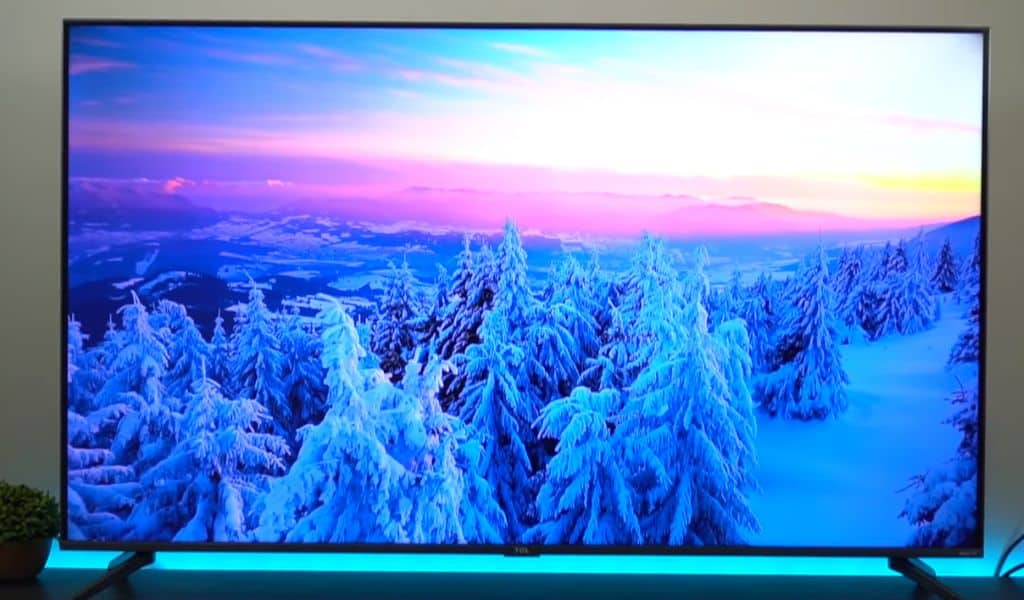 Screen Sizes: 50, 55, 65, 75-inch | Resolution: 4K / Ultra HD | Panel Type: LED | OS: Roku TV
10. Samsung 43-Inch The Frame
The webOS platform from Samsung is svelte and user-friendly. It has a dedicated art mode that lets you display famous artworks or just your own photos and images, and it has customizable frames that enable the screen blend in with your decor. This 43-inch model can also be hung in portrait orientation.
The Frame is a fashion-first TV, so while it may have an opulent exterior, aspects like color accuracy and even lighting can be overlooked. This display is unquestionably for you if you're a careful decorator and seldom TV viewer. From 32 inches to an enormous 85 inches, The Frame is available in almost all TV sizes.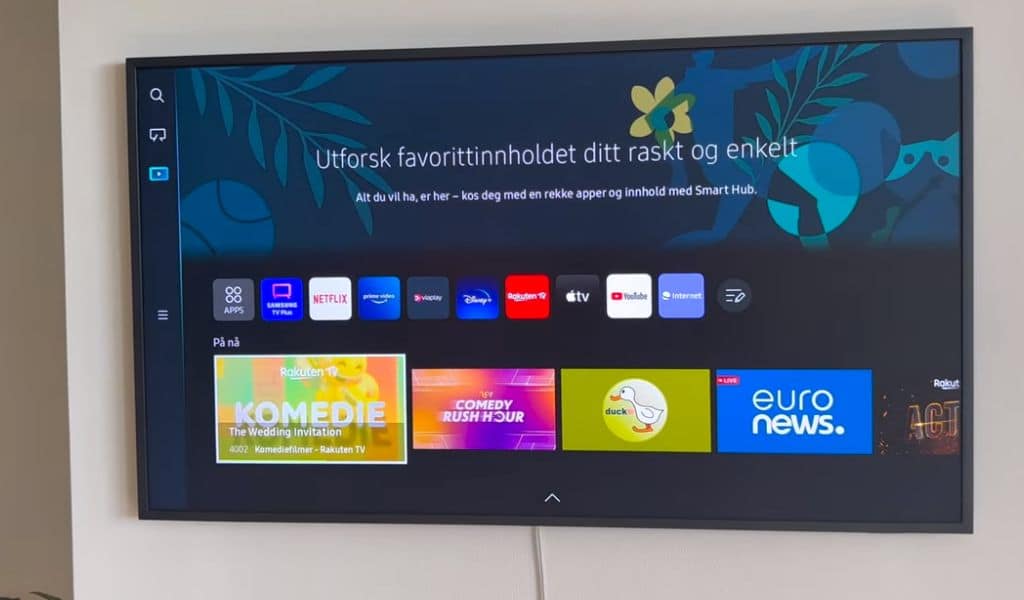 Screen Sizes: 32, 43, 50, 55, 65, 75, 85-inch | Resolution: 4K / Ultra HD | Panel Type: LED | OS: Tizen
11. Insignia 32-inch F20 Full HD Smart TV
With Amazon's lightning-fast Fire TV platform and top-notch app support, this reasonably priced 1080p TV is a fantastic choice.
Even while HD resolutions are typically better suited for less expensive displays, you won't receive the full benefits of any 4K shows or movies because a 4K screen requires millions of pixels, which a weak TV CPU can't manage. It's challenging to make a mistake in terms of a useful television with a solid UI.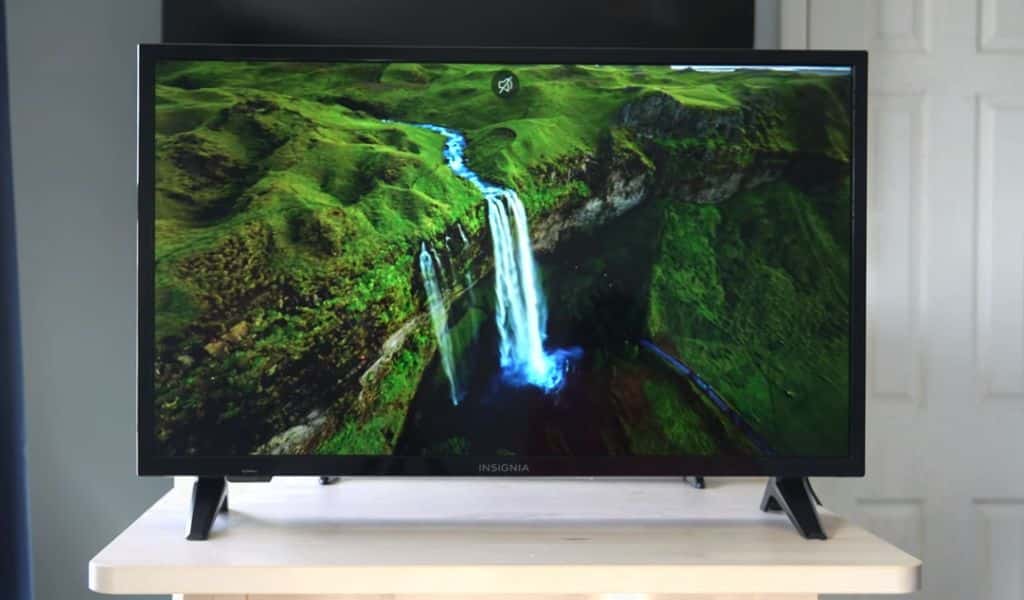 Screen Sizes: 32, 39-inch | Resolution: 1080p / Ultra HD | Panel Type: LED | OS: Fire TV
How to Buy Smart TVs?
Our specialists advise that when looking for a TV, you take in mind its size, resolution, panel type, and TV platform compatibility. Below, we break them all down in further detail.
TV Size: Whether you plan to place your TV on a wall, set it up on a certain counter, or in another way, it is essential that it is the right size for your home. Measure your proposed TV advertisement to ensure that it will fit the upcoming screen.
App Support: There are some differences when it comes to second-order services, such as music streaming services or specialized news applications, but the majority of TV operating systems support all of the big streaming apps, such as Netflix or Disney+.
Panel Type: You want to be sure you're purchasing the proper panel for you because different panels have distinct advantages and disadvantages. Generally speaking, OLED TVs are great for high-quality visuals in a dim atmosphere, such as while watching movies in the evenings. However, for better visibility when viewing during the day, you'll want a bright LED or tiny LED screen.
How to Choose the Ideal TV Size for Your Room?
There is a wide range of styles and dimensions available for smart TVs. The optimal screen size for you will be determined by the dimensions of the room in which you plan to watch it as well as the distance at which you intend to sit.
According to Tech Expert, a professional TV tester and calibration expert who runs the HDTVTest YouTube channel, "the general rule of thumb for optimal viewing distance should be one and a half times the screen size [in inches]," but because most people probably don't move their couch, "I personally would just go for as large a screen size as your budget/space can allow," he says. "For instance, assuming a viewing distance of 10 feet away (which is equivalent to 120 inches), I would not go any smaller than a screen that is 75 inches in size, and I will even stretch to 85 inches if it is feasible."
When viewing content on a smaller screen, you simply need to ensure that you are able to go in closer to the screen. You should also keep in mind that large watching parties (for things like sporting events and movies appropriate for the whole family) could benefit from larger screens to guarantee that everyone in the room can see what's going on.
How to Choose Which Resolution Best for you?
The quantity of pixels crammed onto a single screen determines resolution, which is essentially the level of detail your TV screen is capable of. When watching TV shows or movies, a small, low-pixel screen can only display a little amount of detail, whereas a larger, high-pixel screen will allow you to see far more visual information.
The resolution standard for new TVs is becoming 4K, which is offered in a range of screen sizes. High dynamic range (HDR), which creates richer colors, and Dolby Atmos support are two additional excellent visual attributes that are frequently included with 4K TVs.
Smaller displays typically make do with 720p (720 pixels measured vertically) or 1080p (1080 pixels measured vertically) but TVs that are 40 inches or greater are typically 4K (and should be). This is due to the fact that 4K resolution makes little sense on smaller screens when pixels are squeezed too closely together for you to detect the extra information from a typical viewing distance.
Consider an 8K TV if you have a bigger room and don't mind spending more money. A typical 8K screen has 33 million pixels overall and about 8,000 horizontally. There aren't many 8K TV shows available, but these TVs can "upscale" video content to appear more detailed by simply inventing more pixels. However, you can purchase a comparable 4K TV for a lot less money. It is undoubtedly a luxury device.
According to Marek Maciejewski, Product Development Director at TCL Europe, 8K is a tough prospect because you need a sizable screen and to sit relatively closely to gain the added benefit of its pixel count. Despite the fact that TCL products are on our list, Maciejewski did not directly promote any of them. If you are three meters away from an 8K screen, you typically need one that is 100 inches. You won't perceive [the gain] if you are farther away from the screen, he claims. Because the pixels on this device are so small, a lot of light must be pumped behind the screen in order to achieve a high dynamic range. Therefore, it's important to keep in mind that an 8K screen would consume more electricity.
You generally don't need to worry about spending money on a screen with a high quality.
Resolution "really comes down to taste and what your budget is," according to Keith Doughty, an executive at film-specialist Quvis, which created the first 4K movie cameras and is currently working to improve 8K media distribution. "Unless you're standing pretty near, it's quite difficult to truly tell the difference between watching a 4K or an 8K movie. However, a higher resolution is worthwhile if you want to future-proof your TV setup.
Richer images are another benefit of 8K, according to Doughty. "However, the problem is that you are approaching the upper bounds of human sharpness. Although the clarity is astounding in 8K, where you can see every single power line in a field, it is actually softer and gentler on the eyes at lesser resolutions.
LED, OLED, QLED, and Mini LED: Which Panel Type is Right for you?
The component of the TV you actually look at is the panel. The majority of TVs include an LED (light-emitting diode) display, which lets light pass through it to show images. Sometimes they switch to side illumination, which employs LEDs integrated into the panel's side. This is a little less expensive, but it results in less uniform brightness throughout the screen.
The QLED technology expands on this idea by adding a second layer that enhances color and contrast. The majority of Samsung TVs employ some form of QLED technology, and some are referred to as Neo QLED—high-end versions from the company that feature updated LEDs for increased brightness and color punch. These brighter panels are excellent for viewing during the day.
Other LED TVs are referred to as Mini LEDs because their light-emitting diodes are very compact (often under 0.2 mm in diameter), greatly increasing the number of diodes in a single TV and enabling significantly better brightness control.
OLED is a completely other animal. OLED (or organic LED) doesn't employ any sort of backlight. Instead, these panels are self-emitting, which means that each individual pixel is illuminated and dimmed in a variety of tones and shades to produce amazingly vibrant colors. Although overall brightness can be a touch dim compared to other screen types, the ability to completely turn off pixels assures that deep blacks and bright highlights in contrast to one another, creating a genuinely dramatic picture. (The LG G Series OLED, with its MLA technology that increases brightness, is an exception.)
The majority of TV manufacturers provide a variety of panel types, but generally speaking, LG, Panasonic, and Sony favor OLED for their high-end screens while Samsung and TCL promote QLED and Mini LED. Some TV manufacturers are now promoting hybrid QD-OLED technology, which combines the brightness of a QLED screen with the remarkable contrast and deep blacks of an OLED.
However, in general, if you're on a tight budget, you'll want an LED or QLED TV, an OLED TV for a stunning mid-range screen, and a premium Mini LED or QD-OLED model to put on a spectacular show.
Roku, Google, Fire TV: Which Smart TV Platform is Best?
Your smart TV's software is something else to take into account. This smart TV platform serves as your access point to a variety of streaming services, applications, and TV features, each of which has advantages and disadvantages.
Many of the best TVs use first-party software. LG TVs use the webOS platform, while Samsung TVs primarily use Tizen, a Samsung-made operating system. Both are excellent choices with a similar horizontal homepage layout, equivalent app support, and voice recognition options for using the OS hands-free. Samsung's TV+ service likewise lets you stream a large number of television channels for free, while LG's platform is slightly more streamlined and comes with a widely used multifunction controller.
Some TV manufacturers, such Hisense and TCL, use a number of third-party platforms in various models, so depending on the model, you might get Roku, Google TV, or something else entirely. The usability, adaptable tile-icon layout, original screensaver, good customer support for streaming services, and superior search functionality of the Roku are well known.
There are several Sony TVs that support Google TV, which provides good connectivity with Android devices, smart navigation, and Google Assistant. Android/Google TV "remains in the lead in terms of app support," according to Teoh.
According to Maciejewski, the most important factor a shopper takes into account when shopping is content availability (what streaming services and channels you can access now or anticipate being able to in the future). The majority of popular streaming services, including Netflix, Disney+, Hulu, and Apple TV+, are universally supported, but the specifics can differ, so it's worth checking to see whether your favorite programs or channels are available.
What to Consider Before Buying a New Smart TV?
In an ideal world, your brand-new TV would come pre-loaded with everything you require, but this isn't always the case. A streaming stick or box can be an easy solution if you don't like the built-in OS; you can acquire Roku streamers or more expensive solutions like the Apple TV 4K as a solution.
The desired use case is one of the most crucial factors to take into account when purchasing a TV, according to Teoh. You should look for a TV with decent HDMI 2.1 support (such as LG and Samsung TVs) if you intend to play games on next-generation consoles like the PS5 or Xbox Series X. OLED may not be a good idea if you frequently watch news with banner ads or use your TV as a computer display because of the higher danger of permanent burn-in.
If not, audio will be your major priority. The majority of smart TVs have a basic 10–20W volume output, whereas luxury versions can have up to 160W of power, with varied levels of audio quality. If the sound seems a little underwhelming, a specialized soundbar or speaker setup should solve the issue.
Subscribe to Our Latest Newsletter
To Read Our Exclusive Content, Sign up Now.
$5/Monthly, $50/Yearly