GumBallPay Review – Simplify How you Make Payments with this High Risk Processing Company?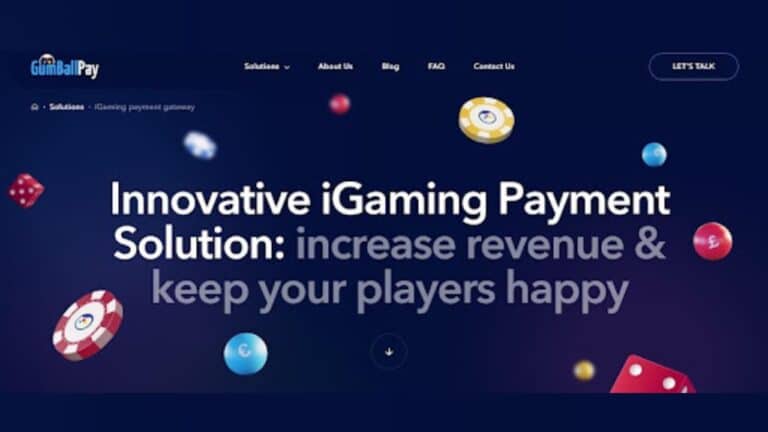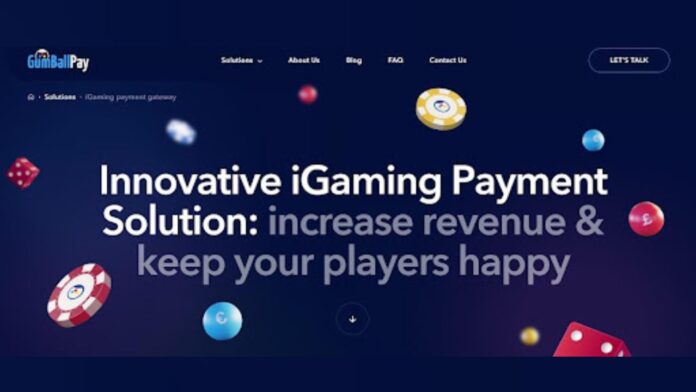 GumBallPay operates as a digital platform specialized in managing online payments. While not conforming to the conventional banking model, it holds substantial importance and maintains a certain air of confidentiality. Its primary focus is aiding both businesses and individuals in facilitating online payment reception. Employing sophisticated technological methods, the company ensures the execution of transactions in a secure and protected manner. What's more, this high risk credit card processing service consistently serves as a reliable guardian, guaranteeing the safety of your financial assets during any online transaction.
The use of Smart Routing to Improve Security Protocols
Within the realm of iGaming, having a smart routing system is vital. This is because it operates with a high level of efficiency, seamlessly aiding payment providers and merchants in their operations. Its integration holds the potential to steer clear from complex scenarios where a merchant's account faces suspension due to an excess of chargebacks or fraudulent activities. Moreover, the geographical scope of this payment solutions provider is extensive, resembling numerous open doors dispersed across a map. 
This diversity of options facilitates accessibility – the wider the array of choices available to players, the greater the likelihood of finding a method that aligns with their preferences, thereby elevating the prospects of successful payments. In the rare scenario that any complications arise, the responsive customer support offered by this online casino processing company remains a reliable resource. 
Efficient and Secure Payment Solutions
GumBallPay introduces a secure method for customers to share their banking information via open APIs, which can be likened to specialized gateways allowing software to communicate seamlessly. This data remains safeguarded through encryption, comparable to a confidential code, ensuring the prevention of data breaches and unauthorized entry. This security framework effectively thwarts potential issues such as fraudulent chargebacks.
When it comes to conducting financial transactions, having a trustworthy and secure system is of paramount significance, precisely what this company provides. Open banking payments with this company are rapid and effortless, yet fortified with a high level of security. No longer do you need to repeatedly input your card details during each transaction or worry about a website storing them.
It's only fair to acknowledge that this company is dedicated to equipping iGaming merchants with the necessary tools to harness the advantages of a swift, card-free payment system. This setup greatly amplifies payment processes, adding plenty of convenience.
Efficient Integration with Cashier Platforms
GumBallPay has successfully integrated its services with key cashier and platform providers. This integration brings forth a noteworthy benefit for merchants by enabling them to oversee their payment operations via a singular, centralized entry point. In simple terms, this provider of high risk payment gateways acts as the bridge that guarantees smooth and secure monetary transactions within the iGaming and e-commerce domain.
The extensive selection of integration options offered caters to a wide range of preferences, whether that involves intermediary interfaces, direct links, or streamlined centralized management. It's important to note that the company maintains a steadfast commitment to ensuring a trustworthy and streamlined experience for its users at all times.
Effortless iGaming Payment Gateway Integration
When you use the iGaming payment gateway of this company, you will immediately notice its streamlined process that usually wraps up within about 48 hours. They present a variety of integration methods, each meticulously designed to align with your particular requirements. Take, for example, the S2S Integration approach, which involves the implementation of a customizable payment form. Over here, users give their pertinent details on the registration form of the merchant.
Upon proceeding to the next phase, they are smoothly redirected to a form that a 3rd party payment provider hosts. Here, they input their card particulars. After the payment is successfully processed, users find themselves redirected back to the merchant's website. Additionally, there's the H2H integration option, where users confidentially furnish their personal and card details on the merchant's website. This information is then securely sent to the gateway server of the company, ensuring the highest levels of security.
Final Thoughts
In the ever-evolving landscape of online transactions, GumBallPay emerges as a pivotal player, simplifying the way payments are made. With a focus on secure and efficient payment processing, this high risk credit-card processing company operates as a digital platform of significance. It stands out by many others by offering a blend of confidentiality and functionality that ensures the safety of financial transactions for businesses and individuals alike.
It would be fair to say that the company's commitment to secure and streamlined payment solutions solidifies its position as a transformative force in the realm of online transactions. As the digital landscape continues to evolve, this high risk processing company's innovative approaches stand as a testament to its dedication to simplifying and securing the way payments are conducted. Plus, the fact that this company still makes strides to evolves makes it all the more ideal for I-gaming enthusiasts and e-commerce merchants
Subscribe to Our Latest Newsletter
To Read Our Exclusive Content, Sign up Now.
$5/Monthly, $50/Yearly