What Are Alternative Investments And How To Buy One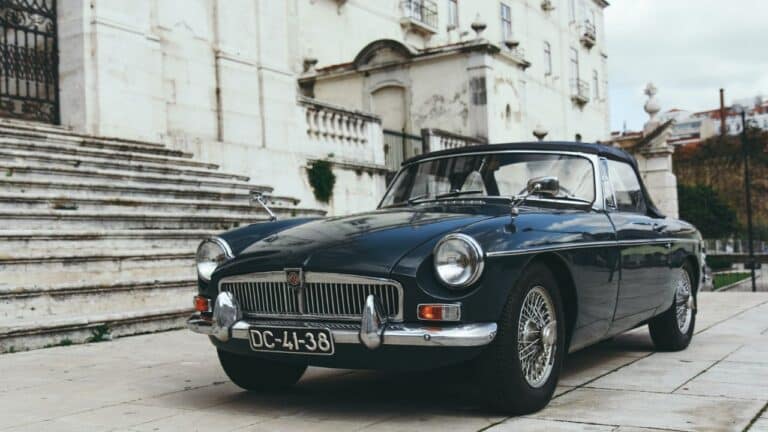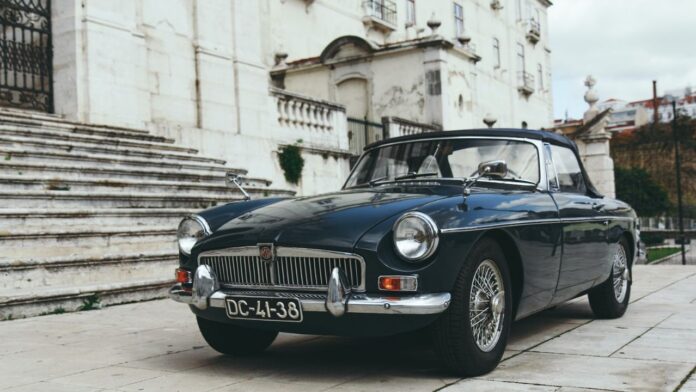 When investing, you must often ride the shifting tides of market turbulence and design your portfolio accordingly. While traditional investments—stocks, bonds, and cash—provide varied instruments to create a diversified portfolio, alternative investments often take that portfolio to the next level of profitability. 
In times of economic uncertainty and market volatility, savvy investors often look beyond stocks, bonds, and cash and invest in non-traditional asset classes. These non-traditional assets offer a pathway to increased resilience, diversity, and untapped income streams, even as they challenge the conventions relating to regulation and liquidity. 
The adage "Don't put all your eggs in one basket" certainly applies to portfolio creation and investment strategy. Investors, especially those just getting started, must delve into the world of alternative investments to understand their advantages and the situations in which they best apply.
What are alternative investments?
Alternative investments are financial assets that aren't classified as stocks, bonds, or cash. Such investments are illiquid. You can't easily convert illiquid assets into currency or sell them quickly. The US SEC or other regulatory bodies usually do not regulate alternative investments. However, increasing scrutiny of some types of assets, such as cryptocurrency, might change that for some asset classes. 
By 2023, the alternative investment industry is estimated to grow by 59 percent. This growth means the industry will reach $14 trillion in AUM this year. The rise in AUM is indicative of the degree of investor interest worldwide. They are always looking for uncorrelated asset classes or those with a low correlation versus traditional investments, which means they are less likely to react in the same way as conventional assets during an economic downturn.
Once considered the realm of high-net-worth or UNHW (ultra-high-net-worth) individuals and institutional investors, alternative assets are moving to the mainstream. Individual or retail investors are increasingly gaining access to these new types of investments. They recognize the opportunity to add them to their portfolios to maximize value and reduce risk over time.
Examples of Alternative Investments
Alternative investments occupy an essential place in a balanced and diversified portfolio, especially if you want to add a crucial element of diversification, take advantage of unexpected growth opportunities, or hedge against traditional assets. The following are examples of the most common alternative investments:
Real estate
When stocks or bonds drop, real estate doesn't usually move downward with them, thanks to its low correlation with traditional markets, except for publicly traded REITs (Real Estate Investment Trusts). The typical allocation for real estate is between 5 to 10 percent of a diversified managed portfolio. 
In this case, the illiquidity stems from the depth of supply and demand in the real estate market. Other factors in classifying it as illiquid are the lack of public markets, the nature of the real estate, the lack of access to capital, and the difficulty involved in transacting. 
Nevertheless, illiquid assets offer an illiquidity premium versus liquid assets, which involves a higher ROI, but it also depends on how your illiquid assets are managed. People invest in real estate to exploit passive income, tax advantages, diversification, leverage, and stable cash flow. 
Commodities
Commodities are essential goods or materials used in commerce to manufacture or produce other goods and services. Hence, they are usually used as inputs in the manufacturing process and can be interchanged with similar goods. This asset class can be fungible.
Commodity trading is old and predates other types of assets like stocks and bonds by centuries. Commodities offer particular advantages, like minimizing volatility through their low correlation with traditional investments. They may also provide a hedge against inflation and protect rising prices. 
Moreover, investing in commodities like precious metals is a proven strategy during economic downturns. 
Structured products
Structured products are pre-packaged investments. They typically include assets linked to interest plus one or more derivatives. These investments are generally tied to a basket of securities or an index. 
Structured products are created to enable customized risk and return objectives. For example, you can take an investment-grade bond, considered traditional security, and replace its payment features with non-traditional payoffs. These payoffs can be derived from the performance of an underlying asset, which can be one or several, instead of an issuer's cash flow. 
Venture capital
Why invest in venture capital? Historically, venture capital or VC has outperformed stocks and bonds. VC demonstrated a 59 percent average return between 1987 and 2022—a wide lead versus the S&P 500 (15.9 percent) and treasuries (6.8 percent).
When investing in VC, however, you must be mindful of volatility and lower returns with more capital or competition entering the ecosystem. This scenario typically leads to higher valuations and startups getting more generous terms. 
Collectibles
Collectibles are physical objects that offer the opportunity for value appreciation. They can also help diversify a portfolio. Examples include anything from fine wine to vintage cars to rare manuscripts. The range of collectibles is highly diverse, and for many of them, there is no telling whether their value will skyrocket in a decade or drop in a year, as in the case of Beanie Babies. 
Some collectibles, however, are more reliable than others. Stamps, rare coins, fine art, sneakers, jewelry, and fine wine, have all demonstrated attractive returns, provided they were expertly selected. Even then, the general rule is that collectibles are not guaranteed. They tend to be a passion first and an investment second. It's crucial to have in-depth knowledge about the collectible you're interested in, even to become a connoisseur. 
Intellectual property
Intellectual property or IP can be recast as an investment. This principle deviates from its public-oriented aspect and the social progress and competition norms that ground IP law. Indeed, some forms of IP are considered capital assets. 
They can be recorded as intangible assets on a company's balance sheet. Examples include copyrights, patents, trademarks, trade secrets, and even unique ideas. However, the market value of IP assets can be challenging to determine and is separate from goodwill, another type of intangible asset. 
Hedge funds
Hedge funds are considered a form of alternative investment. Such funds are actively managed and may use riskier-than-usual investment strategies. If you invest in such funds, expect higher fees than conventional investments. Moreover, their approach may vary considerably based on the fund manager, and their appeal depends on the manager's reputation. Such funds have different objectives, including fixed-income, event-driven, and equity goals. 
Hedge funds invest in derivatives and leverage assets. A hedge fund investor is regarded as an accredited investor. Therefore, investors are expected to have a minimum level of assets or income. 
Cryptocurrency
Cryptocurrencies are a new form of programmable money or asset that exists only in digital form and has some incentive structure.
In May 2021, Goldman Sachs declared digital currencies a new investable asset class. The new stance—a departure from its opinion the previous year—was driven by client demand. Despite their unique risk and volatility, cryptocurrencies like Bitcoin can be added to a portfolio and treated as non-correlated assets. 
However, it's important to note that cryptocurrency futures are highly risky and may not be suitable for every investor's portfolio strategy.
Private equity
Private equity, or PE, is a significant subset of private markets. Private markets control over 25 percent of the US economy by capital, and they work by giving professional investors equity in exchange for funding. In contrast, public markets sell company shares openly to the general population. 
Private equity funds require a higher bar for investment, between $250,000 and $25 million. The horizon for such investments is typically ten years. However, you can invest indirectly in private equities by going into funds of funds, SPACs (Special Purpose Acquisition Companies), or ETFs.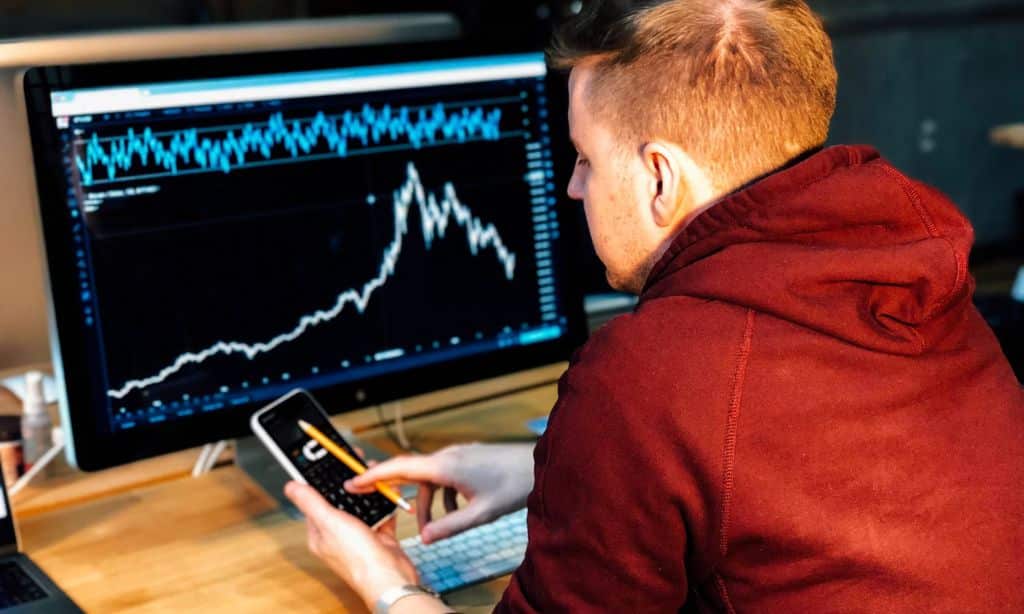 How To Buy Alternative Investments
The wealthiest and most sophisticated investors have long gravitated towards alternative investing to enhance their portfolios. However, average or beginner investors need not be intimidated.
A new generation of investors is making headway into alternative investing and is tapping into new fintech tools and platforms that provide democratic access to alternative investments. The internet is the best place to start. 
When looking for something out of the ordinary, you can search for platforms offering income-generating assets with low stock market correlation, such as art and real estate platforms. Several new platforms already accommodate individual investors. 
Some typically require you to be an accredited investor first. Fractionated real estate or art investment platforms offer some of the most user-friendly and beginner-friendly investment opportunities, allowing you to purchase shares in assets like art or classic cars for as little as $20 to $50. 
Remember that as alternatives are illiquid or less liquid, you may be stuck with that asset until it gets sold and profits are distributed, which could take a long time, unlike investments in public markets.
Use Alternative Investing To Build Serious Wealth
Alternative investing is more than just a tool for sophisticated investors. More young or beginner investors are now looking to add alternative investments to their portfolios, especially if they are seeking more than the typical returns from stocks and bonds.
Today's digitally-powered finance environment provides greater access to alternative investing opportunities, giving individuals more freedom of diversification, even for a small amount. When investing in alternatives, however, one must always consider time horizon and overall investment goals, understanding how alternative assets can add value and minimize risk in a portfolio.
Alternative asset investors also need to get comfortable with illiquidity, understanding that the rewards of their investments may not be immediate. They need to be willing to invest over a minimum of a decade—and lock up capital they will not be able to use. Moreover, they must meet the requirements of certain investments to participate. Examples include private equity or hedge funds.
Alternative investments are among the most exciting wealth-building opportunities that can add unexpected benefits to a portfolio over time. However, they are only suitable for some individuals or retail investors.  
As they are nonetheless growing in relevance in asset allocation, investors should consult a financial advisor or expert to decide whether to invest in alternatives to the next level of wealth creation.
Subscribe to Our Latest Newsletter
To Read Our Exclusive Content, Sign up Now.
$5/Monthly, $50/Yearly