Google Pixel 8 Pro Release Date: The Phone that's Worth the Wait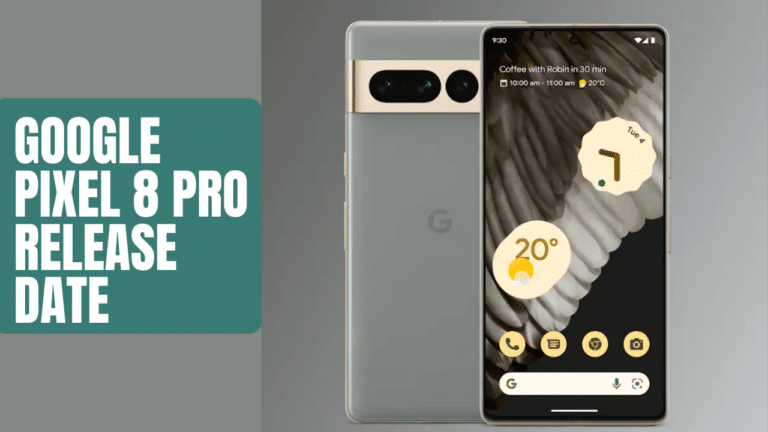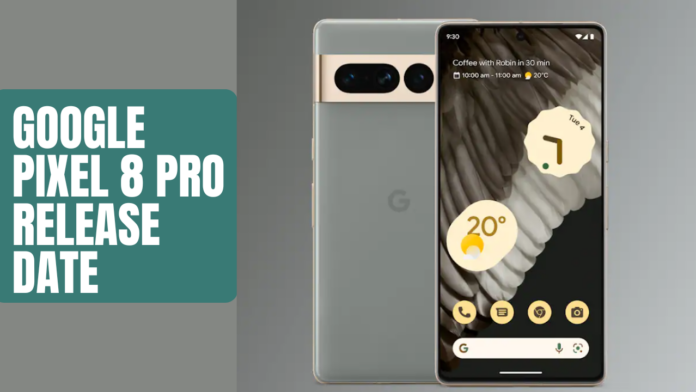 Are you trying to find out the Google Pixel 8 Pro release date? It is expected that this device will be released on October 4, 2023. Our blog post here provides a comprehensive look at the Google Pixel 8 Pro release date and other pertinent information related to the latest updates for this highly anticipated phone.
We'll closely examine every detail behind its imminent launch, from rumors and leaks to its specs and features. Get ready as we explore everything about the upcoming Google Pixel 8 Pro!
The Google Pixel 8 Pro is expected to debut on October 4, 2023, with pre-orders potentially beginning soon after the announcement.

It is rumored to have a powerful 6.7-inch QHD+ OLED display with a 120 Hz refresh rate and other high-end features such as 5G compatibility and dual SIM slot support.

The upgraded camera system is said to include a 50MP primary sensor, optical image stabilization (OIS), and 64MP ultra wide angle lens offering improved color accuracy, dynamic range, and low light performance for photography enthusiasts.

Powered by a 4,950mAh battery with fast charging capabilities plus an IP68 water resistance rating, this device can last long periods without a constant electricity supply, ensuring reliability on every use.
Overview of Google Pixel 8 Pro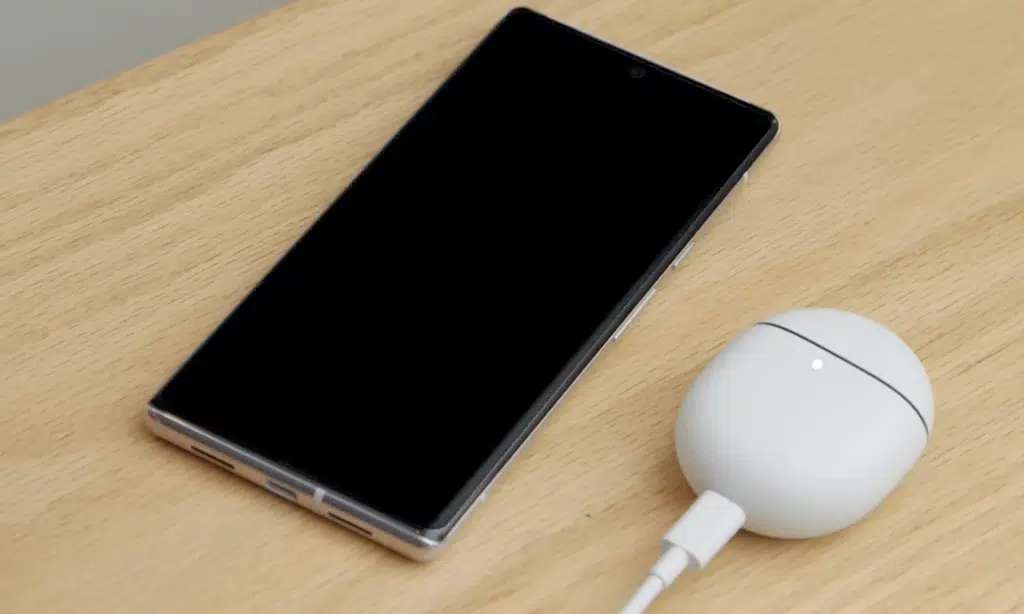 The Google Pixel 8 Pro is expected to feature a refined design, a more powerful processor, enhanced camera capabilities, and the Android 14 operating system.
Category
Google Pixel 8 Pro Specifications
Design
Industrial look, curved glass back panel, wireless charging, water resistance (IPxx information not confirmed)
Display

6.7-inch LTPO pOLED; 2,992×1,344 vs 3,120 x 1,440 pixels;

1,600nits;
5Hz-120Hz refresh rate

Hardware & Specs
Qualcomm third-gen Tensor processor, 6GB RAM, up to 512GB storage, microSD card support, 5G, dual SIM, PowerShare Plus, Wi-Fi 6E, IP68 water resistance, stereo speakers, UFS 3.1
Camera
Rear:

50MP Samsung GN2; 64MP Sony IMX787 ultrawide
1.25 μm, ƒ/2.2, 114-degree FoV
48MP telephoto lens (f/3.5, 1/2.55″, 4.8x optical zoom)

Front:

10.8MP wide (f/2.2, 93°, 1/3.1″)

Battery & Charging
4,950mAh battery, 27W wired charging, 23W wireless charging, Battery Saver mode
Release Date
4 October 2023 (Unofficial), regular availability in November/December
Price
Rumored starting at $999 for Pixel 8 Pro, $699 for Pixel 8
Design
The Google Pixel 8 Pro is likely to come with an updated design, embodying the brand's latest hardware and design aesthetic. Images leaked online suggest that the device will have a more industrial look compared to its predecessor and a curved glass back panel.
The phone may offer wireless charging capabilities and could also be water resistant owing to any possible IPxx information not yet revealed by Google officially. While no confirmed information regarding the actual design detail of this upcoming device has been released, it certainly seems like Google is going for both form and function when creating the Pixel 8 Pro.
A unique smartphone design can do wonders in terms of user experience because ergonomic designs are essential for comfortable use while aesthetics provide those crucial first impressions that affect whether or not users remain loyal customers.
Display
The Google Pixel 8 Pro is rumored to have a 6.7-inch QHD+ LTPO OLED display, according to noted analyst Ross Young. This would make it significantly bigger than both the Google Pixel 7 and Pixel 8, along with having a higher resolution.
It also features an LTPO type of low-temperature polycrystalline oxide backplane which should result in improved power consumption when compared to the previous model's OLED displays.
There has been no further news about the display thus far but with more leaks expected leading up to its potential release date, we may soon learn what other notable changes or improvements can be expected from the device.
Hardware and Specs
The Google Pixel 8 Pro is rumored to feature a refined design that will be an improvement from its predecessor. It is expected to have a 6.7-inch QHD+ LTPO OLED display with a 120 Hz refresh rate.
According to leaks and rumors, the Pixel 8 Pro would include Qualcomm's third-generation Tensor processor as well as 6GB of RAM which provides smooth performance and quick multitasking abilities.
In addition, it may come with up to 256GB of storage space for all your applications or media needs as well as expandable microSD card support for additional room visuals attachments might need.
Other specs noted in reports include 5G connection compatibility, dual SIM slots allowing two numbers in one unit, reverse wireless charging capability through PowerShare Plus technology, Wi-Fi 6E capability which means high-speed internet access when using compatible routers, IP68 water resistance rating meaning the phone can take accidental splashes and exposure to whistles without damage happening within 30 minutes not more than 1 meter depth level, stereo speakers delivering greater sound quality experience overall dimensions measured at around 165 x 75 x 9 mm (WxDxH).
Camera
The Google Pixel 8 Pro is expected to feature an exciting improved camera system. Rumor has it that the primary sensor will be enhanced to 50MP, with additional optical image stabilization (OIS), and a new 64MP ultra-wide angle sensor.
Furthermore, the front of the device could see even more exciting changes as sources suggest that a redesigned Google Camera app is in concept. With these modifications, there is an expectation for better color accuracy, dynamic range, and low-light performance on this flagship smartphone from Google.
This suggests advanced photography capabilities just like the Google Pixel 8 within just one device which may make it stand out in comparison with typical consumer cameras available today. What separates this phone from other Android smartphones are its outstanding features such as higher resolutions at both Telephoto and Wide angles due to larger lens sensors; improved ZSL shot speeds over previous iterations better digital contrast improvements powered by AI machine learning algorithms found inside this model of Pixel devices.
Battery and Charging
The Google Pixel 8 Pro will be equipped with a powerful 4,950mAh battery that provides a substantial step up from its predecessor's smaller 4,270mAh capacity. The larger battery combined with the improved fast charging options available make it an even more reliable device for longer periods of usage away from power outlets.
It is expected to support 27W wired charging and 23W wireless charging technology allowing juices up faster than ever before. For those times when you're running low but do not have access to a charger or wireless mat – fear not – the Pixel 8 Pro has the detailed Battery Saver mode that can help extend uptime infinitely.
Latest News and Rumors
Stay up-to-date with the most recent updates regarding the Google Pixel 8 Pro's release date, price, and all related leaks.
Release Date
The Google Pixel 8 and 8 Pro will be released on October 4, 2023. This follows the previous years' pattern as the Pixel 7 series was released in October 2020 while the Pixel 6 and 6 Pro were out on 19th October 2021.
It has been speculated across industry sources that pre-orders for the devices might start shortly after the announcement, with regular availability beginning toward November/December of next year; however, no official word exists yet on these dates.
Nevertheless, carefully monitoring expected sales cycles from prior iterations of Devices has led many to speculate that we can expect a Fall release date for these devices in 2023. Additionally, you can also read on iPhone 15 Pro Max release date
Price
The Google Pixel 8 Pro is expected to bring an impressive, competitive price despite its powerful specs. Although emulator leaks have already revealed what appears to be a $999 USD starting cost for the device, these rumors remain unconfirmed.
Google is aiming to maintain lower prices with the Pixel 8 series as compared to competing devices from other leading tech companies. Rumors suggest that while the Pixel 8 Pro will start at around $ 999 USD, its cheaper sibling device – The Pixel 8 could begin at around $ 699 USD which would make it one of the most affordable 5G smartphones on the market when released! As more information becomes available about pricing and availability we'll certainly get a clearer picture but until then all eyes are on this anticipated release. If you're interested then check the iPhone 15 Pro Max Price. 
Leaks and Speculation
The Google Pixel 8 series has been at the forefront of rumor mills in recent weeks with reports surfacing about a potential release on October 4, 2023.
Leaks have indicated that base models of both the Pixel 8 and Pixel 8 Pro would include up to 128GB of storage, new cameras, and slightly smaller batteries. More detailed information has surfaced on specs related to the larger model –– including a 6.4″ OLED display panel protected by Corning Gorilla Glass 7, Qualcomm Snapdragon 888 processor, support for 5G networks, up to 12GB RAM configuration, and 256 GB internal storage capacity — suggesting that pixel users are in store for quite an upgrade from their previous devices.
Additionally, LG screen technology might offer improved refresh rates over its competitors but this remains unconfirmed until any official announcement comes from Google or LG themselves.
Expected Features and Improvements
The Google Pixel 8 Pro is expected to come with a refined design, more powerful processor, enhanced camera capabilities, and pre-installed with the latest Android 14 operating system.
Refined Design
The Google Pixel 8 Pro is set to offer an eye-catching, sleek, and stylish design. Rumored to be made of high-quality materials, the phone will look more refined than its predecessor the Pixel 8.
The edges are said to have a softer finish while its matte aluminum body looks robust and feels good in hand. On the display side, it may feature a 120 Hz refresh rate for smoother visuals which will put gPixel 8 Pro ahead of many other devices currently on the market.
It's rumored that some models include full water resistance protection too, making them reliable companions for outdoor use. All these features combined create a sophisticated device with attractive aesthetics charts; one which stands out from rivals offering truly compelling looks alongside unbeatable performance!
More Powerful Processor
The Google Pixel 8 Pro is expected to be powered by the latest third-generation Tensor processor, making it one of the most powerful in its class. This chipset offers significantly improved performance compared to the previous generation, running up to 38% faster according to some benchmarks.
The processor makes use of advanced algorithms and machine learning capabilities that are encoded directly into hardware, making it even more efficient than other chipsets designed for similar tasks.
With this power comes better speed when launching apps or switching between tasks as well as a reduced battery drain so you can maximize usage times. On top of these benefits, users will get enhanced graphics with increased detail whether gaming or watching videos on their device without sacrificing image quality due to optimized encoding abilities from the chip's integrated AI training system.
Enhanced Camera Capabilities
The Google Pixel 8 Pro is set to be a major upgrade from its predecessor in the camera department, with rumors of enhanced abilities all around. It's said to feature a 64MP Sony IMX787 ultrawide camera, offering an expanded field of vision that will allow for even better photos and videos.
Additionally, reports suggest there has been a major main sensor upgrade on the Pixel 8 Pro compared to previous generations. This means that users can expect brighter images and improved low-light performance when they are shooting pictures or making videos.
Furthermore, it looks like the existing Google Camera app could also be getting redesigned for added convenience and ease of use while taking shots on this latest flagship device. With these rumored upgrades in place thus far, photography enthusiasts should certainly look forward to what the Pixel 8 Pro will offer once released!
Android 14 Operating System
Android 14 is the next generation of the Android operating system, which comes with various improvements in security and privacy. Some of the key features that users can expect from Android 14 are improved game performance, faster facial recognition for unlocking devices, better memory management to reduce battery drain, and enhanced voice support.
Additionally, owners of Google Pixel 8 Pro should be able to enjoy other upgrades such as a new visual style based on Material You design language and more efficient multitasking capabilities.
It will also roll out easier device updates through an "instant update" feature so owners can ensure they always have access to the latest version of Android without needing manual downloads or labor-intensive installation processes.
Speculations on Google Pixel 8 Pro
Rumors are circulating about potential changes in the storage option and colorways, modifications to the battery setup, a radical display alteration, and upgraded performance.
Storage Options and Colorways
The Google Pixel 8 Pro is expected to offer a range of storage options and colorways. It will likely start with 128GB of storage, with maximum options reaching up to 512 GB.
Reportedly, the Pixel 8 and 8 Pro will have different color variants, though these are yet to be confirmed officially. Rumors suggest that both phones may come in black 'Just Black', white 'Clearly White', and mint green 'Smokey Sage'. The Google store is also likely to support dual-tone designs on some colors. For users who want even greater control over their look can create custom multi-color collections exclusive only to themselves using the Design Studio feature from the store.
Battery Details
The Google Pixel 8 Pro is expected to have a high-end battery. Rumors indicate that the battery size is likely to be 4,950mAh, with 27W wired charging. Additionally, there could also be faster and more robust wireless charging options available for this device.
Compared to previous models from Google's Pixel lineup this would make for an improved performance and longer-lasting charge times. The latest rumors suggest that the tech giant has heavily invested in battery technology making sure their newest devices are capable of delivering all-day usage life without needing top-ups throughout the day.
With fast charging support up to 27W users should not have to wait long juice up their phones before they head out either. All these features certainly hint at a powerful and reliable power source inside the upcoming flagship from Google!
Radical Display Changes
The Google Pixel 8 Pro is rumored to have some radical display changes which will be a major departure from the previous models. The biggest change could see a move to an OLED flat display instead of a curved one, as has been seen in past models.
This shift offers improved power efficiency, clarity, and contrast ratio that would enhance the user experience when viewing multimedia content. On top of this, it could extend battery life further than what we saw in previous models too.
Rumors suggest that OEMs may offer separate configurations with different size displays; presumably ranging from 5-6 inches range so users can choose whatever suits their preference better.
Furthermore, there's talk about the possibility of higher refresh rates up to 120 Hz which could potentially make videos look much smoother and provide better gaming performance than before.
Big Performance Upgrades
The Google Pixel 8 Pro is expected to make huge strides in terms of processing power, speed, and overall performance. With the powerful Qualcomm Snapdragon Snapdragon 888 5G processor coupled with a next-generation GPU Adreno 660, this upcoming device promises an unprecedented level of power for tackling intensive applications such as gaming or editing photography while remaining efficient enough for everyday tasks.
It has been rumored that the phone will have an improved CPU based on ARM Cortex A76 architecture which is twice faster than previous generations delivering even more impressive speeds whether multi-tasking or playing content from streaming services.
Performance enhancement can also be attributed to LPDDR5 RAM technology enabling smooth operations during resource-hungry tasks and 6th generation AI engine through Hexagon 680 DSP allowing developers deep hardware acceleration and providing stronger augmented reality capabilities as well.
Multiple-Camera Magic for Better Night Sight Results
The Google Pixel 8 Pro is expected to introduce some radical improvements to the Night Sight photography feature, as leaked information suggests that it may utilize multiple cameras.
The latest version of the Google Camera app includes references to a new type of Night Sight technology which has been designed specifically for multiple-camera use. This technology will enable the Pixel 8 Pro's array of rear cameras to work together more effectively and provide stunning low-light photos even in near-complete darkness or very dimly lit environments.
Specifically, this improved camera system is able to intelligently combine light emitted from separate lenses on the device and reproduce almost perfect images that are virtually free from noise, even in extremely dark environments.
Its modified Super Res Zoom technique uses physical movement through multiple frames merging them into one image resulting in an incredibly detailed zoomed photo with no additional graininess often found on digital zooms over 2X magnification marks.
Review of Google Pixel 8 Pro
Here, the readers can gain an in-depth view of the expected specs, prices and launch date of the Google Pixel 8 Pro.
Expected Specs
Two storage options are available for Pixel 8 Pro: 256 GB and 512 GB.
Dual camera setup with a 50 MP (GN2) OIS paired with a 12 MP sensor.
The predicted selfie camera resolution is 11 MP.
Pixel 8 Pro is expected to have either 8GB or 12GB of RAM.
6-inch OLED display running at 1444 x 3040 resolutions, providing 442 pixels per inch density and HDR10+ support on board.
Internally powered by the Snapdragon 888 SoC, one among Qualcomm's flagship range of ARM chipsets that also includes the Adreno 630 GPU chipset processor combination, perfect for gaming performance and overall multitasking capabilities of the device as well as AI/machine learning applications.
A 4950 mAh battery could be powering up this device providing good backup even in intensive usage occasions accompanied by quick charging support via USB Type-C port
Expected Prices
The Google Pixel 8 Pro is rumored to come with three storage options – 128GB, 256GB, and 512GB – at prices of $1099, $999, and $899 respectively. Similarly, the Google Pixel 8 has two storage options – 64Gb and 128G – starting at $699 and $599 respectively.
These expected prices are an upgrade compared to the previous models, as they start higher than the launch price of their predecessors – The Pixel 6 started at a mere  $599 with its release in 2020 while last year's flagship model (Pixel 7) had a starting price of around the same mark.
Thus indicating a potential squeeze towards premium pricing when it comes to later iterations of Pixel releases.
Google Pixel 8 Pro Release Date
The Google Pixel 8 Pro will launch on Oct 04, 2023.
Therefore, it is important to note that any rumors or speculation about the release date should be taken with caution as no information has been officially announced at this time. Typically speaking, Google's release cycle for its past generations of Pixel phones follows an annual pattern of releasing in October so there is a strong chance that we may see the Pixel 8 come out close to this month next year.
Keep your eyes peeled and stay tuned for more news from official sources surrounding the upcoming release of new Pixel devices!
What We Want to See in the Google Pixel 8 Pro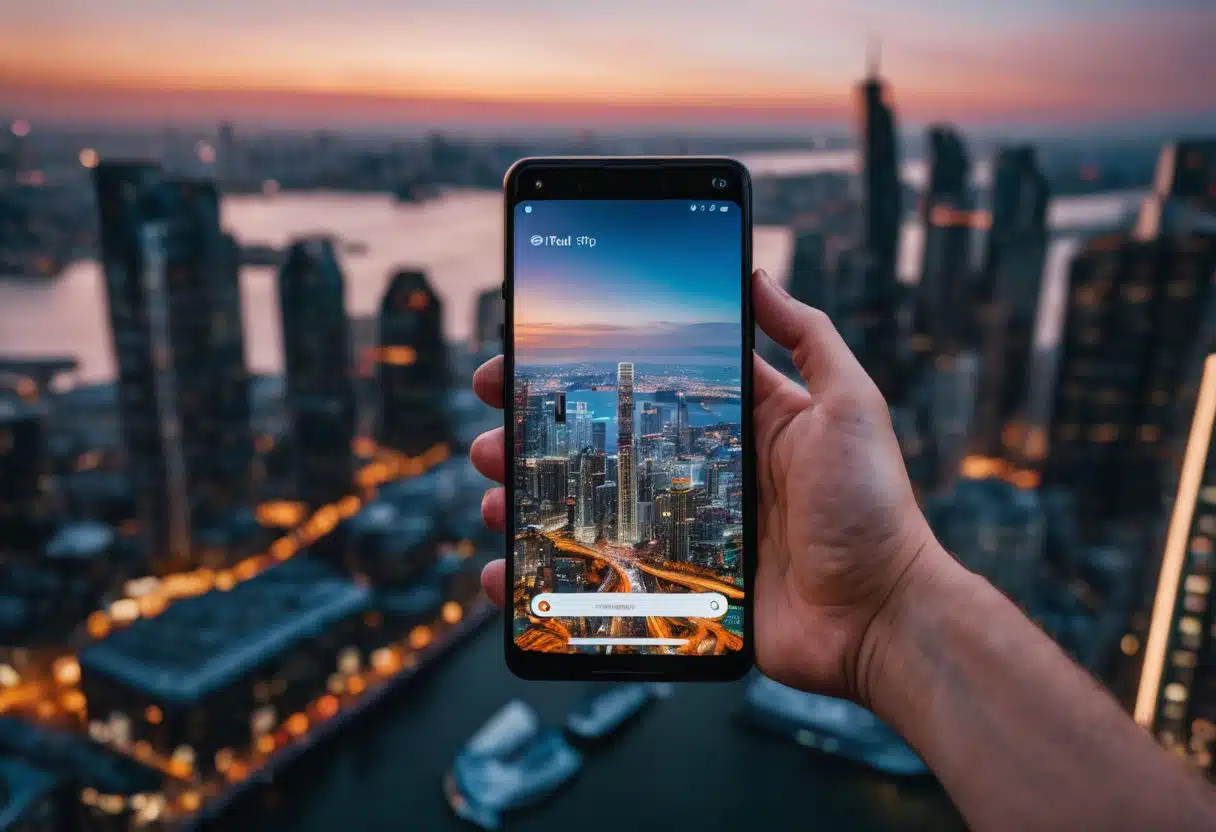 While an array of specs upgrades are expected, we imagine the Google Pixel 8 Pro to come packed with novel features like improved software performance, enhanced value for the price, innovative use of Google Assistant, addressing any teething problems with Google Tensor and further improvements to the telephoto camera.
Improved Software Performance
The software performance of the Google Pixel 8 Pro is expected to be significantly better than any other phone in its class. It is speculated that with its new Qualcomm Snapdragon 888 5G mobile processor and updates to the integrated Camera app, users can expect unprecedented processing power, faster gaming performance, a more efficient camera application experience, and improved multitasking speed – all while consuming lower battery levels.
One of the biggest improvements will likely be wireless charging times and quicker loading apps due to optimized 6-core graphic architecture. Additionally, enhanced security features are also hypothesized for safer storage and management of information like passwords, which could improve users' overall digital safety.
With these powerful specs acting together in unison, tech enthusiasts anticipate smooth navigation on apps such as emails or streaming services as well accelerated gaming frame rates for immersive experiences during gameplay sessions.
Enhanced Value for the Price
The Google Pixel 8 Pro is expected to feature a range of new and improved features that will make it worth the increased price tag. The anticipated design refinements and powerful Qualcomm Snapdragon 875 processor suggest a more powerful device equipped with world-class performance capabilities.
Its camera setup is speculated to offer flagship-level features, possibly boasting multi-camera magic for Night Sight results. Additionally, scanners on both front and back could add another level of security protection for users.
Featuring Android 14 with optimized In-hand experiences as well as further improvements in software performance are touted.* With all these anticipated upgrades from its predecessor – including hardware, camera capabilities, design refinements, state-of-the-art OS & more – the Google Pixel 8 Pro looks like an attractive offering for its expected $899 starting price point.
Innovative Use of Google Assistant
The Google Pixel 8 Pro is set to bring exciting new features powered by Google Assistant. Google Assistant integration has been vastly improved with the Pixel 8 compared to other phones, allowing users to access a wide range of services and support quickly and easily.
This includes tasks such as setting reminders, getting answers to basic queries, checking weather reports, and scheduling appointments on the go – all integrated into a single voice-controlled platform.
With detailed design visuals shown in recent leaks also hinting at roster changes within the assistant's user interface and better hands-free experience for users, it's expected that this will hit home as one of the biggest major selling points for the device.
Furthermore, developers could take advantage of APIs built into Assistant, thereby creating an ecosystem of applications surrounding it, especially considering social media giants such as Facebook and Twitter are migrating towards Conversational Intelligence (CI) products like myPersonality, where real-life conversations can be handled by AI & Machine Learning based bots customized according to personal preference enabling automation during natural interaction instead of typed commands or languages accepted by bots.
Addressing any Teething Problems With Google Tensor
Google has recently launched its own processor line called Google Tensor to power the Pixel 6 and Pixel 6 Pro. Since then, there have been reports of some teething problems with the new processor.
Issues like poor battery performance and app crashes had initially affected users who are early adopters of Google's range of processors, but Google is rapidly striving to fix these issues in real time by rolling out updates that address bugs and improve performance.
For example, an update released for Android 11 was found to reduce apps crash rate consistently over time revealing a hopeful turnaround for users experiencing such issues with their devices featuring the Tensor chipset.
Additionally, Google has also introduced machine learning optimization techniques which greatly increase thermal efficiency as well as help reduce power usage which could prove beneficial in delivering better overall device performance.
Further Improvements to the Telephoto Camera
The Google Pixel 8 Pro is expected to have major improvements over previous generations of the phone, particularly when it comes to its telephoto camera. The rumored 48-megapixel Samsung system offers significantly sharper images and greater potential for zooming in further than ever before.
Furthermore, this improved module is said to offer features like automatic exposure control and better autofocus tracking which will result in more vibrant pictures. It's thought that these upgrades could give Pixel users an even greater range of creative possibilities in their photography, opening the door for users to capture previously untapped moments or artistic shots with increased clarity and detail.
With rumors that this new lens system may be capable of 5x optical zoom – at least double the current Pixel 7 Pro – the rumor mill suggests this could prove a powerful tool for capturing distant objects far beyond our reach without compromising image quality or resolution.
Frequently Asked Questions (FAQs)
Now it's time to get some FAQs on Google Pixel 8 Pro and its release date.
1. When will the Google Pixel 8 Pro be released?
The Google Pixel 8 Pro is expected to be released on October 4, 2023.
2. What features are included in the Google Pixel 8 Pro?
The features of the Google Pixel 8 Pro include a 6.67-inch OLED display, 5G connectivity, Quad rear cameras, and a 5000 mAh battery life.
3. How much will the Google Pixel 8 Pro cost?
The estimated price range for the Google Pixel 8 Pro begins at around 999 USD upwards of 1300 USD depending on storage capacity and global market pricing trends.
4. Are there any updates as to when pre-orders will open?
Pre-orders for the newly unveiled device have yet to open but can be expected sometime near its official release date on October 4, 2023.
Subscribe to Our Latest Newsletter
To Read Our Exclusive Content, Sign up Now.
$5/Monthly, $50/Yearly