Google Pixel 8 Pro Price in Bangladesh: The Most Affordable Flagship Phone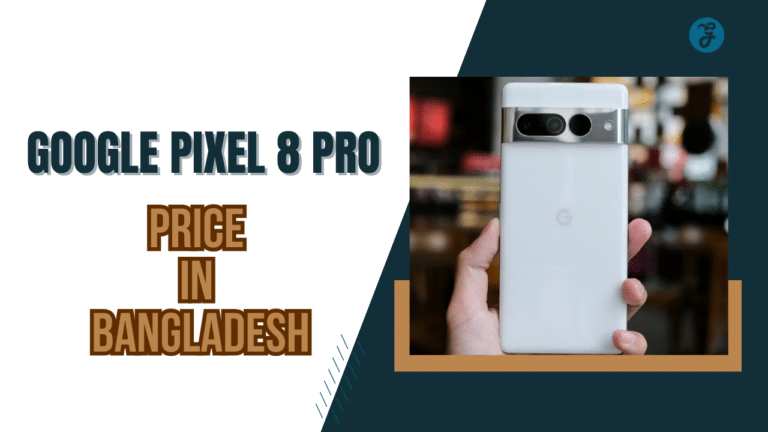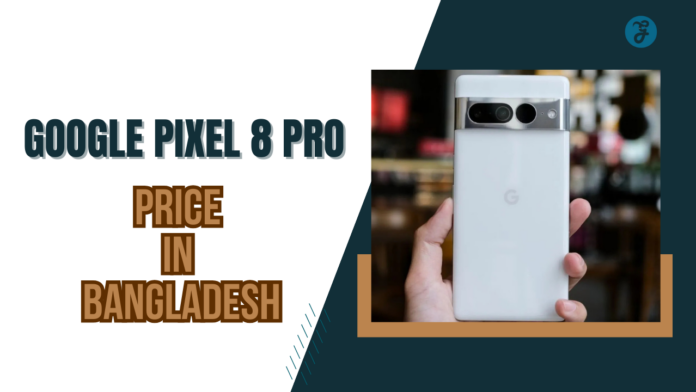 Are you confused about the Google Pixel 8 Pro price in Bangladesh? This smartphone will be released on October 4, 2023, globally but probably won't come before next year in Bangladesh. The Google Pixel 8 Pro is rumored to have specs and features that outdo its predecessors.
Here, we answer all your questions regarding the prices of Google's latest handset in Bangladesh, so keep reading! This article shares information on how much it will cost and when it will be available along with design features, performance specifications, camera details, connectivity options, and other highlights.
With this information at your fingertips, you can make an informed decision before investing in the newest addition from Google's flagship line-up. So don't wait any longer; dive right into this useful guide for up-to-date details about the Google Pixel 8 Pro price in Bangladesh!
Content Highlights
The Google Pixel 8 Pro is expected to have a 6.7-inch QHD+ LTPO OLED screen with 2822x1344p resolution and 120 Hz refresh rate for crystal clear visuals and smooth image transitions.
It could be powered by the powerful Tensor G3 processor along with 12GB of RAM allowing for lag-free performances, 256GB storage option, HDR10+ support, and 1500 nits peak brightness.
The price of this device in Bangladesh is estimated to be around 1 Lakh BDT depending on the storage options chosen which could range from 128 GB up to 512 GB.
Google Pixel 8 series will be released globally on October 4, 2023.
Google Pixel 8 Pro Specifications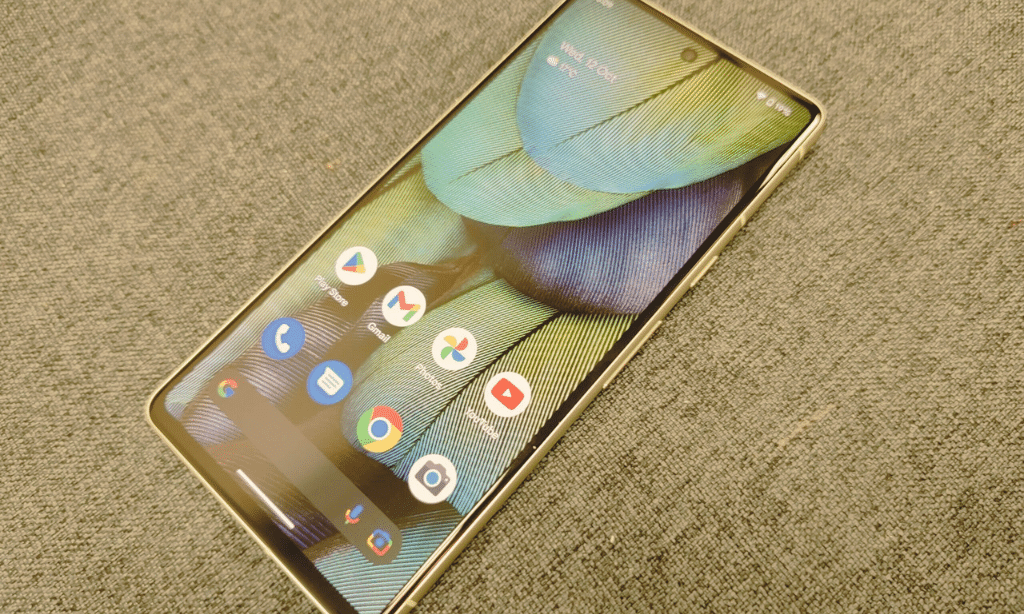 Explore the device's inner mechanics including its display, performance, camera, storage, and connectivity.
| Feature | Specification |
| --- | --- |
| Display | 6.7-inch AMOLED display with 120Hz refresh rate |
| Processor | Google Tensor G3 SoC |
| RAM | 12GB |
| Storage | 128GB, 256GB, 512GB |
| Rear cameras | 50MP main camera, 12MP ultrawide camera, 48MP telephoto camera with 4x optical zoom, 48MP periscope telephoto camera with 10x optical zoom |
| Front Camera | 10.8 MP |
| Battery | 4,950 mAh |
| Operating system | Android 14 |
Display
The Google Pixel 8 Pro is rumored to have an impressive display that will make viewing the latest content in crystal clear clarity a reality. It's expected to host a 6.7-inch QHD+ LTPO OLED screen with 2822x1344p resolution and an advanced refresh rate of 120 Hz, allowing for lag-free visuals no matter what media it's paired with.
The latest leak reported suggests its smaller counterpart is likely equipped with a 2400 x 1080 resolution resulting in astonishing visual quality across all multimedia resources, showcasing the highest level of detail available at the present moment while providing strong colour accuracy.
Whether you're looking at photos or playing games on this device, you can expect super smooth image transitions without any visible ghosting or blurring effects thanks to its revolutionary high refresh rate.
Performance
The Google Pixel 8 Pro is expected to feature a powerful processor and other hardware components that will contribute to improved performance. According to rumors, the device boasts Google's Tensor G3 processor coupled with 12GB of RAM for seamless application or gaming performances.
On top of this, users can store plenty of their data without any worry as the phone has been rumored to come with a 256GB storage option. Compared to its predecessors, the Pixel 8 Pro reportedly offers much more performance and an even better user experience thanks largely to these specs upgrades.
This means users can expect better overall speed and smoothness from all aspects – from running apps smoothly without any lag or stutter, installing games with faster loading time than before, and generally engaging in different activities on their phones hassle-free compared to ever before.
Camera
The Google Pixel 8 Pro is expected to come with an improved and upgraded camera system, compared to its predecessor. According to recent rumors, it is likely that the device will feature a 64MP Sony IMX787 ultrawide main lens, along with a dual rear camera setup featuring 50MP (GN2) OIS paired with 12MP sensors for both lenses.
Additionally, it is said to retain the 48MP GM5 sensor found in its predecessor for its zoom lens capabilities. It has also been rumored that this time around there will be upgraded OIS and sensor-shift stabilization technology present in the phone's primary telephoto lens — all three cameras expected on the Pixel 8 Pro should offer 4K UHD recording at 60fps video capture support as well.
Any other features or advancements regarding the camera have yet to be confirmed by Google but we are expecting more details prior to release later this year.
Storage
The Google Pixel 8 Pro offers plenty of storage options for users wanting ample space to store their media and documents. With the device, you can choose between 128 GB or 256 GB options.
Having enough storage ensures that your most important files are safe and easy to access when needed. It also helps to reduce the amount of time it takes for applications and programs to open by keeping them close at hand on your devices' internal memory.
For those looking for even more storage capacity, the Pixel 8 Pro is offered with an impressive 512GB option but this may come with a higher cost compared to other models in its range.
Connectivity
The Google Pixel 8 Pro is expected to be equipped with improved connectivity options and network capabilities. The device could potentially feature fast UFS 4.0 storage and LPDDR5x RAM, leading to data transfer speeds that are faster than the average consumer devices available in the market.
Additionally, it is likely that the latest Tensor G8 chipset will power the device which may result in enhanced mobility for its users along with better network connectivity overall.
Furthermore, HDR10+ support is rumored to come on board this phone helping create a visually immersive experience as well as a peak brightness of 1500 nits appears to be supported by this phone allowing you to enjoy great visuals when viewing videos or gaming online.
Google Pixel 8 Pro Price in Bangladesh
The Google Pixel 8 Pro is expected to have a price range of around 1 Lakh Taka. The release date in Bangladesh is yet to be announced.
Expected price range
The Google Pixel 8 Pro is expected to have a competitive price range compared to other flagship smartphones in the market. Based on previous models, the Pixel 8 Pro (256GB) may be priced at $999 while the Pixel 8 Pro (512GB) could cost around $1099.
As per reports, these are estimated prices of the device and can vary slightly when it is released officially in Bangladesh. It is likely that this top-end phone will offer great value against its competitors despite having higher pricing.
| Region | Price |
| --- | --- |
| United States | $899 |
| United Kingdom | 899 Pound |
| European Union | 899 Euro |
| Australia | 1,299 AUD |
| India | 79,999 INR |
| Japan | 139,800 Yen |
| China | 8,999 RMB |
Table: Estimated Price of Google Pixel 8 Pro in Different Regions
When considering storage options available for a premium smartphone like this one, 256 GB will be sufficient enough but for those looking for more space the 512 GB option might be ideal too for them as well.
Release date
Google Pixel 8 Pro is expected to be released on October 4, 2023, during a Made by Google event. The Pixel 8 and Pixel 8 Pro are expected to be among the devices announced at the event.
Here are some of the rumored release dates of the Google Pixel 8 Pro:
October 4, 2023: This is the most likely release date, as it is when Google typically announces its new Pixel phones.
October 11, 2023: This is another possibility, as it is a week after the rumored October 4 release date.
October 18, 2023: This is less likely, as it is two weeks after the rumored October 4 release date.
If this speculation is accurate, then you can expect an official announcement from Google on the release of their flagship device around this time. Other rumored releases for their new lineup include a possible debut for the Pixel 8 at some point in October too.
Keep up with all updates from Google right here!
Design and Display of Google Pixel 8 Pro
The Google Pixel 8 Pro features a 6.3-inch OLED Display with an Ultra HD resolution of 1440 x 3120 pixels.
Screen size and resolution
The Google Pixel 8 Pro is rumored to have a screen size of 6.7 inches and a resolution of 2822x1344p, making it the largest Pixel device ever released in Bangladesh. Comparatively, the smaller Pixel 8 will only offer a 6.17-inch display with 2268 x 1080 pixels resolution.
This larger screen size provides users with an immersive and detailed viewing experience that won't strain their eyes despite prolonged use due to OLED panels for both handsets that produce vivid visuals at every turn.
The higher resolution also makes movies worth watching on the go while ensuring text and images remain sharp all across its expansive Need Panel Display. Furthermore, the combination of these two specifications – large displays & high resolutions ensures users enjoy beautiful displays on their phones without missing out on much details or suffering from blurry visuals like earlier generations were prone too regardless if they are gaming, streaming videos or reading emails/texts on their device screens.
Design features
The Google Pixel 8 Pro looks slick and was designed in a modern way. The back of the device is made out of gorilla glass with an aluminum frame around the sides, giving it a strong and stylish look.
It features the distinctive colored power button at the side, exclusive to Pixel devices, that adds to its uniqueness. The thin bezels that surround its 6.7-inch OLED display have been made even slimmer for a larger viewing area compared to past models.
Additionally, the fingerprint scanner has been integrated into the phone's display for added security and convenience which further improves its smart design approach. All these features come together to create a beautiful looking experience when combined with IP68 water resistance rating (to withstand 1 meter of water submersion) ensuring you can take it grocery shopping or beach days with peace of mind from potential water damage as well as making sure you get noticed on any occasion thanks to an eye catching yet elegant design chosen by Google for their newest flagship device -the Pixel 8 Pro.
Related Read: iPhone 15 Pro vs Google Pixel 8 Pro
Performance and Storage
The Pixel 8 Pro is powered by the Qualcomm Snapdragon 888 processor and comes with up to 12GB of RAM for fast, efficient performance. It also offers 128GB or 256GB of internal storage capacity depending on your chosen model.
RAM and processor
The Google Pixel 8 Pro is said to be powered by the new Google Tensor G3 + Titan chip, thought to be one of the most powerful processors on the market. This chip is rumored to-be designed with apps and multitasking in mind and delegate tasks smarter than ever before for improved user experience.
Additionally, two RAM options are speculated for the Pixel 8 Pro; either a 12GB or 8GB option giving users plenty of power behind their processing needs. With its large storage capacity and faster processor performance capabilities due to increased RAM speed, the Pixel 8 Pro promises larger loading times matched with more responsive interactions that put it a step above its competitors.
Users can rely on smoother transitions between applications when running multiple programs simultaneously all thanks to this power boost packed inside the Pixel 8 Pro's sleek design.
Available storage options
The Google Pixel 8 Pro offers a range of storage options, from the starting point of 128GB up to 512GB, providing users with plenty of flexibility to choose the right amount which suits their needs.
The basic option is 128GB, which should be enough for most users who are looking for a mid-range phone. For those wanting more space or who need additional features and applications on their device, 256GB or even 512GB could be suitable choices.
This higher level provides ample room for photo and video storage requirements as well as allowing to store multiples games without taking up too much internal memory. With such an expansive selection available, there will definitely be something ideal no matter what your use case may be.
Camera Features of Google Pixel 8 Pro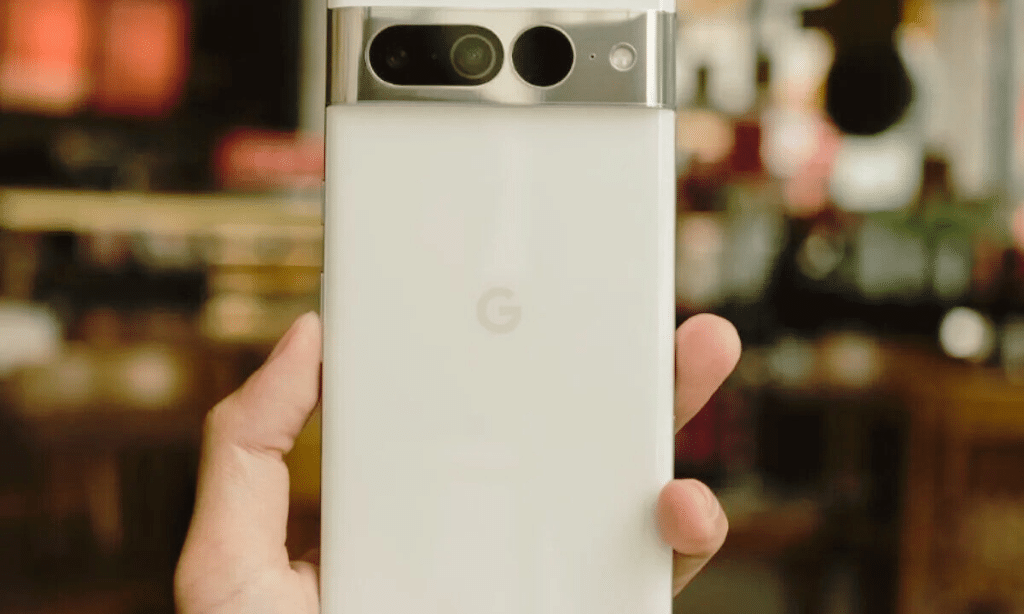 The Google Pixel 8 Pro features a Quad Rear Camera set up including a 12.2 MP main lens, an ultra-wide angle 16MP lens, and two 2MP lenses – an zoom lens and telephoto macro best suited for close-up shots.
It is also equipped with a punch hole selfie camera of 20 MP resolution.
Rear camera specifications
The Google Pixel 8 Pro is equipped with a quad-camera array that will promise you outstanding photography and video capabilities. It features a 50MP main rear camera, with OIS for crisper images even in low lighting conditions.
Besides, it has an ultra-wide 12MP rear camera that allows you to capture more of the scene without having to move back too far; and finally there's also a 48MP telephoto lens which can produce sharp photos with optical zoom support and 8x digital zoom.
Furthermore, this phone equips artificial intelligence capabilities from Google: AI HDR+, which promises detailed shots even when shooting scenes with challenging light or dark elements.
Front camera specifications
The Google Pixel 8 Pro is expected to feature an 11MP resolution for selfies, along with a few other features designed to enhance the photographic experience. It isn't known what exact capabilities will be included in the phone's selfie camera; however, some of the most likely ones include autofocus and HDR+ technology.
Additionally, users could look forward to having access tofacial recognition technology as well as portrait mode for better depth-of-field shots. With these features, mobile photographers can be assured that they'll always get quality images no matter where they're taking them from their phones.
Connectivity Options
Google Pixel 8 Pro supports 4G VoLTE, WiFi 802.11 ac (2.4GHz + 5GHz), Bluetooth v5.1 and USB Type-C support with OTG function.
Network compatibility
The Google Pixel 8 Pro is likely to have network compatibility suitable for users in Bangladesh, as it could potentially support 2G, 3G and 4G/LTE network bands with GSM and CDMA technology.
This would ensure that local networks are accessible on the device so that users don't need to roam or worry about being unable to access their preferred network provider. Additionally, this means they can take advantage of services such as faster data speeds from their existing mobile plan – a benefit especially for those who rely heavily on apps like streaming services or online shopping during their daily lives.
Moreover, an eSIM option might also be available which allows customers to easily set up and manage their mobile data connection wherever they choose without having physical SIM cards or changing devices often.
Wireless connectivity
The Google Pixel 8 Pro smartphone is packed with advanced wireless options including the latest 5G technology for fast data connections. Ensuring uninterrupted and reliable connections, it supports all major network bands worldwide ranging from 2G to 4G LTE networks.
It also features the modern Android 13 which now packs a free VPN with added security measures. Additionally, users can opt for Google Fi services on their phones in order to upgrade to an upgraded connection plan at any point of time.
The device also offers cutting-edge features like hotspotting, Wi-Fi Calling and much more along with other improved convenience settings such as Bluetooth Low Energy (BLE) and NFC support that makes connecting compatible devices easier than ever before.
Other Features and Highlights
The Google Pixel 8 Pro is equipped with a 4500mAh battery capacity and comes with the latest Android operating system.
Battery capacity
The Google Pixel 8 Pro is expected to have an impressive battery capacity of up to 4,950mAh. This would make it one of the most powerful phones on the market and more than double what the regular model's battery capacity is forecasted at.
In addition, there are reports that the Pixel 8 Pro will support 27W wired charging which should help optimize quick recharging times. This suggests users can look forward to fuller power throughout the day with fewer trips to plug in for a charge.
When coupled with its rumored long-lasting battery life, users may find maximum performance for long periods of time without needing frequent charges or suffer from unexpected shut down due to low power levels mid-task.
Operating system
The latest operating system from Google, Android 13, is used for the Google Pixel 8 Pro. It brings specific features and updates specifically designed to enhance the speed and performance of this flagship device.
Although no official details have been released yet regarding what these specific features are, it's easy to assume that Android 13 will bring important perks such as improved battery optimization and faster loading times.
Having an optimized OS with bug fixes ensures smooth functioning of all the major components on a smartphone including its processor, memory storage etc. Thus making sure user has a better experience in overall usage of Pixel8 pro.
Pros and Cons of Google Pixel 8 Pro
Here, we compare the advantages and disadvantages of the Google Pixel 8 Pro including its battery capacity, storage options, camera features and more.
Advantages
The Google Pixel 8 Pro is a flagship device with solid performance and modern features that set it apart from the competition. It has a sharp 6.7-inch AMOLED display with high resolution (1440×3120) pixels, ensuring you get vivid visuals on your screen.
The processor, RAM and storage options are also top notch for a phone in its price range, allowing smooth multitasking above all else. Plus, its advanced camera setup offers great flexibility in photography without compromise.
If that's not enough to convince you of investing in this amazing device, there are exclusive benefits available through the Google One membership which offer even more storage space along with family plan sharing amongst other things.
Disadvantages
One major disadvantage of the Google Pixel 8 Pro is that compared to its predecessor, the Pixel 7 Pro, it may not have many new features or design changes. This could be a problem for buyers who are looking for something substantial and exciting in terms of innovation.
Additionally, without confirmation regarding an exact release date in Bangladesh there might be concerns about when the device will actually be available or if pricing details are true.
Therefore with little certainty around these important facts it could lead consumers to feel hesitant before investing their money into this phone. Furthermore, information regarding potential drawbacks of the Pixel 8Pro which could influence buyer's decisions such as battery life and any customer service issues related to regional availability which remain unknown at this stage may also discourage purchase.
Frequently Asked Questions (FAQs)
If you want to know more about the Google Pixel 8 Pro price in Bangladesh, check the answers below.
1. What is the current price of Google Pixel 8 Pro in Bangladesh?
The current price of Google Pixel 8 Pro in Bangladesh is approximately 1 lakh BDT.
2. Does the Google Pixel 8 Pro come with a warranty?
Yes, the Google Pixel 8 Pro comes with a 1-year manufacturer's warranty for repair and replacement services.
3. Where can I purchase the Google Pixel 8 Pro?
You can purchase the Google Pixel 8 Pro online through various retailers or at brick-and-mortar shops throughout Bangladesh.
4. What are some features offered by the Google Pixel 8 Pro?
Some features offered by the GooglePixel8Pro include a 6 GB Ram + 128 GB storage capacity, 48MP Quad Rear Camera setup, 5G Connectivity support, IP68 certified dust & water resistant design , and an impressive 4300mAh battery life .
5. Are there any offers or discounts available on purchasing the Google Pixel 8 Pro ?
Yes, from time to time there may be offers or discounts available when purchasing the Google Pixel 8 Pro. It's best to check with retailers and eCommerce sites for updates on deals and promotions periodically.
Subscribe to Our Latest Newsletter
To Read Our Exclusive Content, Sign up Now.
$5/Monthly, $50/Yearly