Google Doodle Celebrates Kitty O'Neil's 77th Birth Anniversary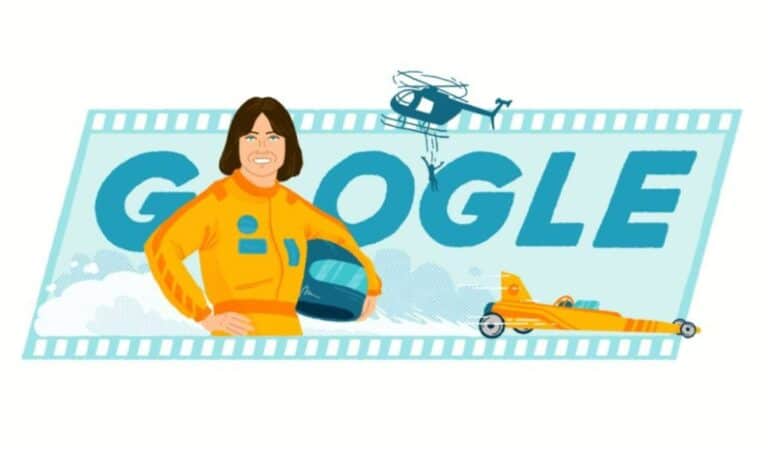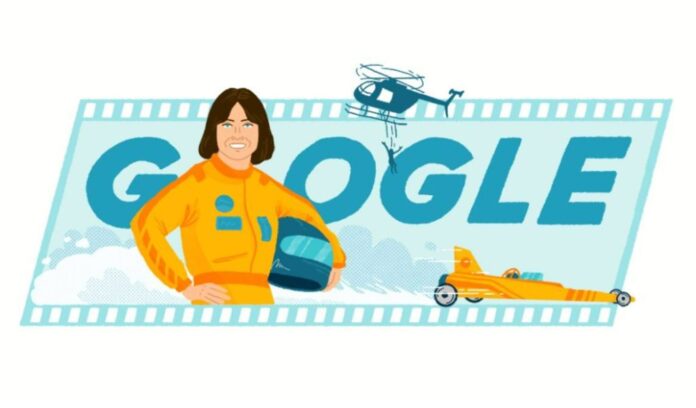 Listen to the Podcast:
On what would have been Kitty O'Neil's 77th birthday on Friday, Google Doodle honored her life as a daredevil, stunt performer, and driver of rocket-powered vehicles. She was once called "the fastest woman in the world."
Meeya Tijang, a guest artist from Washington, DC, who is deaf, did the drawing for today's Doodle. The Google Doodle shows O'Neil smiling as he stands next to a rocket-powered car in front of an action scene with a helicopter.
O'Neil was born in Corpus Christi, Texas, on this day in 1946 to a Cherokee mother and an Irish father. He has been deaf since he was a child. The Google Doodle page said that when O'Neil was just a few months old, she got sick with several diseases, which gave her a high fever that made her deaf.
"Throughout her life, she learned different ways to communicate and changed how she spoke and read lips to suit different audiences. Kitty O'Neil refused to see the fact that she was deaf as a problem. Instead, she often saw it as an advantage. She later fell in love with diving, but an injury to her wrist and an illness made it impossible for her to compete. She didn't give up on her dream of becoming a professional athlete, though.
"O'Neil started to try out fast sports like water skiing and motorcycle racing. As a true action-lover, she also did dangerous things like jump out of helicopters and fall from very high places while on fire. In the late 1970s, she worked as a stunt double for movies and TV shows like The Blues Brothers, The Bionic Woman, and Wonder Woman (1980). She was the first woman to join Stunts Unlimited, a group of the best stunt performers in Hollywood.
"In 1976, O'Neil was named "the fastest woman alive" after going 512.76 miles per hour through the Alvord Desert! She drove the Motivator, a rocket-powered car, and beat the previous women's land-speed record by almost 200 mph. Once she broke the women's record by a large margin, it was clear that she could probably also break the men's record.
"Unfortunately, her sponsors wouldn't let her break the overall record because they didn't want to upset the way things were. They wanted a male driver to do it." The courts did not stop this, so O'Neil never got the chance to break the overall record. But this didn't stop her from breaking records while driving jet-powered boats and rocket dragsters.
"In 1979, a movie about O'Neil's life called Silent Victory: The Kitty O'Neil Story came out. It talks about the amazing Alvord Desert feat. Thank you, Kitty, for making us all want to run after our dreams!" the Google Doodle page said.