Free Fire India Release Date: Returns at the 1st Week of OCT 2023 [Latest Update]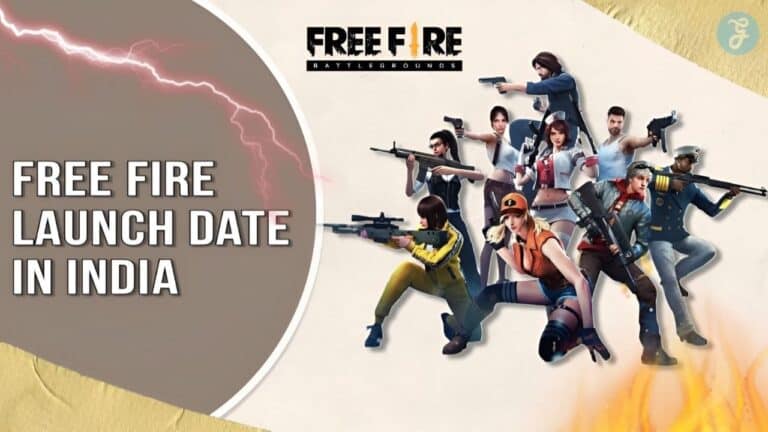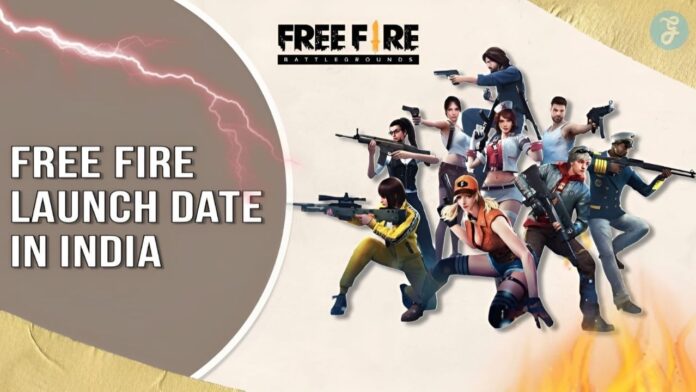 Free Fire, one of the world's most popular battle royale games, was banned in India in 2020. Since then, Indian gamers have eagerly awaited it to launch again.
With the Free Fire India release date set for the first week of October 2023, as per a press release from Garena, anticipation is at an all-time high among fans! In this blog article, we'll look at the re-launch date for Free Fire India and all other important information you need to know before its release.
Get ready as we uncover everything you should expect from this new game arriving on your hand soon – whether it be exclusive features or safety measures taken by Garena so that players remain protected when they play Free Fire!
Content Highlights
Free Fire is expected to relaunch in India in the first week of October 2023.
Garena Free Fire will feature new and improved safety measures such as Playtime Limits and Spending Limits to ensure a secure gaming experience for its users.
The re-launch of Free Fire in India will bring exclusive features like localized content, customized character designs inspired by popular culture from the country, and upgraded graphics and performance levels.
Garena has implemented strict anti-hormone policies, advanced data access auditing systems, feedback systems, and 24/7 customer service support for all game players.
The Ban on Free Fire in India
On November 2, 2020, the Indian government banned Free Fire for violating its laws and regulations.
Reasons for the ban
The Indian government took steps to ban Free Fire from being played in the country due to reports and complaints by parents of children playing the game. As a result, the government banned Free Fire in India in February 2022, making it unavailable on Google PlayStore and AppStore within the nation.
The main reasons for enforcing the prohibition were national security and integrity issues. The Indian government also recognized other factors, such as the potential risks of accidents while playing or problems caused by inappropriate content, were factored into these decisions.
Additionally, many stakeholders raised concern over how much money youngsters spent purchasing virtual items through micro-transactions, which set off alarms for officials involved in protecting consumer rights.
Impact on players and the gaming community
The gaming community was hit badly when Free Fire was banned in India. Players were disappointed and frustrated since they played the game for over a year. Besides that, many players also lost money invested in upgrades or avatars.
The withdrawal of such a popular mobile battle royale from Indian app stores caused anxiety among fans devoutly awaiting an official announcement concerning its return, which unfortunately took longer than expected due to legal complications.
To cope with this loss, gamers turned to alternative titles like PUBG Mobile Lite and Call of Duty Mobile, but these substitutions weren't enough for some hardcore Garena Free Fire addicts.
Free Fire India Release Date: Latest Updates
Recent speculation on the launch of Free Fire in India continues as players await official news from Garena and other sources.
Speculated release date and time
The speculated release date for the relaunch of Free Fire in India was September 16, 2023. However, recent updates from Garena confirmed that the Free Fire relaunch date in India would be sometime in the first week of October 2023. The original launch date was postponed due to legal reasons.
There have also been rumors that the game might be reintroduced to Indian players as early as late September this year. However, Garena or other organizations have yet to make an official confirmation.
It's expected that before its relaunch in India, there will be extensive rebranding efforts by Garena under 'Free Fire India,' which will likely include new features such as localized content and events for a better gaming experience dedicated entirely for Indian players upon its successful launch in 2023.
Official announcements and statements
The Indian Ministry of Information and Technology has not released official reports on the game's unban date or timeline.
Garena, the developer of Free Fire, has yet to issue an official statement regarding the reinstatement in India.
In an interview with a leading newspaper, Vivan Shetty (Entertainment Evangelist at Garena) suggested that there was no confirmation yet on when exactly they would be able to re-launch the game in India again but assured fans that they were working hard and striving for positive outcomes in this regard soonest.
Garena also released a public statement expressing their disappointment about not being allowed to relaunch Free Fire in India sooner. Still, it emphasized that it was its responsibility as a gaming company to prioritize creating safe gaming experiences within all legal parameters for players across the countries where it operates.
According to recent reports from reliable sources, Free Fire will likely come back by the first week of October 2023 or possibly late 2023, depending upon certain legal proceedings between major stakeholders associated with developing the new version specially designed for the Indian market and other related aspects concerning various authorities.
Key Features of Garena Free Fire
At the core of Free Fire is its squad gameplay, which allows players to team up with their friends in 4-man teams and battle other squads for a top spot.
Gameplay mechanics and modes
Players are dropped onto a remote island with up to 49 other players worldwide in classic Free Fire mode.
Survivors must scavenge for weapons, equipment, vehicles, and resources while shooting down their competitors to be the last ones standing at the end of a match.
The game also offers multiple team-based modes like 4v4 Suash Squad (quick matches of four teams against each other), ranked battles, and custom rooms with specific rules that users can set up for themselves or their friends.
It emphasizes skillful gunplay and movement- allowing players to zip around on ziplines, launch themselves by plungers, drive off ramps toward enemies ' locations, and much more to gain the upper hand in combat situations.
Free Fire also features weekly special events such as Elite Pass season rewards where players earn points for completing daily challenges consecutively or playing Zombie Mode, which places you into zombie transformation with increased strength but limited vision when bitten by infected zombies scattered around the map, making it even more thrilling than ever before!
Character abilities and customization
The relaunch of Garena Free Fire in India will introduce a variety of character abilities and customization options for players to explore. Players can customize their characters by changing skin tone, hairstyle, clothing, and accessories and unlocking special skills like a speed boost or jump higher.
With the introduction of unique content and features such as player profile skins and commercial kits that promote safe gaming practice, players will have more control over their experience while still enjoying all the great aspects of Free Fire. In addition to these new customization options, Indian-themed character designs are also planned, allowing players to express themselves with a fun twist inspired by India's culture.
Weapons and equipment
Garena Free Fire is a battle royale game with a focus on weapons and equipment. These items are essential to surviving the fast-paced combat and can help players eliminate opponents.
The variety of weapons available in Free Fire includes assault rifles, shotguns, pistols, and sniper rifles. Different gear options like grenades, medkits, and backpacks allow for tactical aid in offense and defense.
Armor also plays an important role in protecting players from enemy fire and other hazards that might be present on the map. Defensive gear provides valuable increased protection during intense battles or helps when looting without getting detected by enemies.
Players can use these weapons and equipment to their advantage while playing Free Fire India by choosing the ones that best fit strategies used either way, staying defensive or aggressive.
Safety Features in Free Fire India
Free Fire India includes multiple measures such as anti-hacking, user privacy protection, and reporting systems to ensure a secure gaming experience for all its users.
Measures to prevent hacking and cheating
Free Fire has a zero-tolerance policy against cheating and will permanently ban accounts found to be involved in cheating.
Developers of Free Fire employ strict policies to safeguard the game against cheaters and hackers, which includes taking action against reported offenders or those detected through their anti-cheat systems.
To ensure fair gameplay, developers enforce protocols that prevent unauthorized access, detect any holes or flaws in the security mechanism, and prohibit activities like cheating during tournaments or competitions held on the game platform.
Antihacking measures are implemented, which routinely monitor players' activities within the game and take instant actions if necessary suspicious behavior is spotted by suspending accounts temporarily to investigate wrongdoings such as utilizing cheats.
Protection of user data and privacy
To ensure the best possible gaming experience for its players, Garena has implemented additional security measures into its version of Free Fire India. The safety features include the latest encryption technologies and advanced data access auditing systems that provide an extra layer of protection for user data and privacy.
A feedback system has also been implemented to allow players to submit their complaints or raise concerns about suspicious activities within the game more easily. Garena has also employed robust moderation and reporting mechanisms and 24/7 customer service support to help manage potential issues and ensure a safer playing environment.
Ultimately, these security measures serve not only to improve user confidence but also promote peace of mind when playing the game – ensuring a fun, secure atmosphere all satisfied users deserve!
Reporting and moderation systems
Free Fire India has an extensive system of reporting and moderation tools to oversee user activity. This includes monitoring mechanisms that detect potential hacking, cheating, or rule-breaking behavior. The game also features automated security measures and manual reviews carried out by moderators to ensure the safety and fairness of gameplay for all users.
Furthermore, parents can specify age restrictions using a comprehensive verification system with extra options allowing them to play safely alongside their children if desired.
Free Fire India Brand Ambassador
Meet the chosen influencers and know how they are helping to spread the news about the launch of Free Fire India in 2023.
Introduction of the brand ambassador
In a major announcement, Garena has revealed the most iconic sportsman of India, Mahendra Singh Dhoni, as the brand ambassador for their widely popular game, Free Fire in India. MS Dhoni is the first Indian celebrity to be associated with this much-acclaimed mobile battle royal title, and his position as such will add a new layer of star power that aims to attract an even larger number of players from all age groups and genders.
His connection with the brand is not only about popularity, but it also enhances its credibility tenfold. Additionally, his upstanding character, coupled with leadership insight, ties closely to those same values coveted by Free Fire fans around India.
With this incredible association, we can expect more collaborations between brands or celebrities to reach out to wider audiences already engaged in gaming across all platforms.
Their role in promoting the game
Cricket legend Mahendra Singh Dhoni has been named Garena's Free Fire India brand ambassador. With his involvement, Garena hopes to build brand presence and recognition for their game in the Indian market.
Not only will he help promote Free Fire itself, but he will also raise awareness among general audiences in India regarding mobile gaming and eSports.
Dhoni's association with Free Fire allows him to engage directly with gamers through streams, collaborations, and promotions on various platforms such as YouTube. Additionally, he is involved in connecting one-on-one with players at select regional esports tournaments by delivering motivational speeches or interacting with winners personally.
Through Instagram Live sessions or Twitch streams produced in collaboration between Dhoni & Garena, the FFINVEST Champions Global event series has become more accessible to fans worldwide.
Partnership and collaborations
Garena partnered with MS Dhoni as the official brand ambassador for Free Fire India to help promote and launch the game in India.
Pre-Registration and APK Download
Players can take advantage of the pre-registration process by downloading the APK file from the Garena website and an app store to gain early access and exclusive benefits.
Process for pre-registering for Free Fire India
To pre-register for Free Fire India, gamers can search "Free Fire India" on the Google Play Store and click their preferred option from the displayed results.
Alternatively, players can register through a link provided on the official website of Free Fire India. Clicking this link will redirect you to the Google Play store page with a "Pre-register" option at the top right corner, which should be clicked to start the registration process.
After successfully registering your interest, an email or text message confirmation will appear confirming that you have been added as a priority player in line for experiencing Free Fire India when it launches later in 2023.
Availability of the game on app stores
Once the game is released in India, it will be available to download on both the Google Play Store and Apple's App Store. Users who want quick access to the game can pre-register and reserve their copy before its expected launch date at the end of September 2023.
Android users can do this via Google, whereas iOS users can do this through the App Store. The official website for Garena Free Fire India also allows downloading its APK file, allowing users with older devices or operating systems access to the game before anyone else.
In addition, gamers who do not necessarily own smartphones can still play by downloading an Android emulator, allowing them access directly from their computer or laptop device.
Benefits of pre-registering
Pre-registering for Free Fire India provides players exclusive rewards upon the game's launch and other advantages. Some of the benefits include:
Securing rewards and exclusive bonuses: Players who pre-register will receive special in-game items or bonuses, granting them an edge over latecomers when they first start playing.
Being notified and ready for release: Pre-registration ensures that players get notified when the game is officially released, allowing them to jump right in and begin setting themselves up for success.
Gauging interest and demand: By pre-registering, developers can gauge how much interest there is in their product so they can plan accordingly before releasing it to a larger audience.
Securing your spot early on: Signing up early allows players to secure a field position within the game quicker than those joining later on, potentially winning more resources or furthering their chances of success faster than others might have done previously available opportunities.
Planning & Preparation: The data gathered through pre-registration helps developers better prepare for upcoming releases by understanding how many people may be involved with their product ahead of time – making launching a smoother overall process.
Expectations for the New Launch
Players can look forward to new and improved features when Free Fire India officially launches in 2023, including enhanced gameplay experience, localized content and events, and potential collaborations with Indian brands or celebrities.
Improved gameplay experience
Players of Garena Free Fire can expect an improved level of gameplay quality and enjoyment with the game's relaunch in India. The developer, Garena, has taken extra steps to ensure gamers have a higher caliber gaming experience upon release.
Key enhancements include playtime limits, reminders to take breaks as needed, exclusive additions for Indian players only, and improved optimization for smoother performance on low-end phones.
Also, new features will be added, such as the ability to view various tournaments that align more with the player's competitive nature. Overall, this promises increased menus between different core aspects of the game so you can excel like never before!
Inclusion of localized content and events
Garena has gone to great lengths to tailor Free Fire specifically for the Indian market, introducing unique content and events. This includes localized tournaments and game modes such as Ranked Combat, which caters to players in India, alongside an interesting array of in-game items based on popular culture references from Bollywood movies & TV series.
Additionally, Garena recently introduced their brand ambassador – Amitbhai, an influencer renowned within the Indian gaming community – who actively promotes events specific to Indian gamers.
All these features have created a bespoke experience tailored 'just for India,' providing fans with many more opportunities to enjoy the same core gameplay with uniquely Indian elements integrated into it.
Potential collaborations with Indian brands or celebrities
could be a game-changer for Garena and Free Fire's relaunch in India. With the help of top Indian celebrities, brands, or influencers with massive followings, Free Fire can gain significant traction within India.
These collaborations have the potential to boost visibility and user engagement as many more people become aware of the new launch and its features. This also opens up opportunities for promotions like unique offers or limited gaming events that could entice more users to try out Free Fire.
Such promotional activities will drive up downloads, increase organic traffic, and help create a loyal fanbase in India – all positives for improving player experience in this market.
eSports Tournament and Competitive Scene
Through numerous tournaments and competitive opportunities, professional Free Fire players in India can look forward to competing globally with attractive rewards. Read further for more details!
Plans for organizing tournaments in India
The Free Fire India Championship (FFIC 2023) is an annual event conducted by Garena, the official publisher of the game in India. Logically, Thinkers have been leading the organizing and production of the tournament.
The tournament will run from September 19 – October 10 across 17 cities, such as Delhi, Mumbai, Lucknow, Hyderabad, Ahmedabad, and Chennai.
The top 8 teams at FFIC 2023 will advance to the Free Fire World Series 2023 in Bangkok, scheduled for November 13-14th.
NODWIN Gaming and Skyesports are key broadcast partners that have raised USD 28 million for streaming and production of the tournament events and collaborations with Garena on various levels throughout this year's events.
The FFIC 2023 will feature a prize pool of INR 3 crore with over 26000 teams registered for player registration. This is one of the biggest prize pools presented in Indian esports tournaments so far!
The tournament is expected to increase interest from professional players and create more opportunities for aspiring gamers looking to get into the competitive gaming scene in India, potentially leading advancement to international tournaments and providing chances to partake in global collaborations with renowned players or brands worldwide.
Opportunities for professional players
The launch of Free Fire in India has opened up exciting opportunities for professional players in the esports industry. With the incoming surge of interest and activity, Indian players can now look forward to numerous tournaments, competitions, and events with higher prize pools than ever before.
Registrations for the upcoming Free Fire India Championship (FFIC) 2023 have already started being accepted – open to all players aged 16 or above. This tournament is just one example of the increasing scope that high-level competitive gaming in India offers; teams from around the country will now have access to larger prize pools and more prestigious titles.
The release of Free Fire in India is a game changer for pro gamers' rewards, too; these professionals are set to benefit from coaching sessions with experienced gamers, better-paid sponsorship deals, and international exposure at premiere events such as ESL Pro League!
Prizes and rewards for competitive gameplay
In the highly competitive esports arena of Garena Free Fire, the rewards for exemplary gameplay are not just confined to the virtual realm but often extend to real-world accolades and prizes. Here is a breakdown of the potential rewards competitive players can aspire to earn in Free Fire India:
Tournament PrizesTop players in national and regional tournaments have the opportunity to win substantial cash rewards. For instance, the Indian competition in 2023 is set to lead to the Free Fire World Series, with attractive prizes at stake. In-Game RewardsSkillful gameplay can also result in in-game rewards, including unique skins, outfits, weapon upgrades, and character abilities, enhancing the gaming experience.
Recognition AwardThe 'Headhunter' prize is an example of a recognition award given to the player who scores the most kills in tournament matches, thus garnering prestige within the game's community. Endorsement OpportunitiesHigh-profile players may have the chance to represent brands, gaining exposure and potentially lucrative sponsorship deals.
These rewards not only incentivize players to strive for excellence in the game but also contribute to the burgeoning esports industry in India, offering a lucrative career path for dedicated and skilled gamers.
Frequently Asked Questions (FAQs)
Check out the commonly asked questions about India's Free Fire launch date.
1. When will Free Fire be launched in India?
Free Fire is set to launch in India by the first week of October 2023.
2. What updates can we expect with the Indian launch of Free Fire?
With the Indian launch of Free Fire, players can expect new game modes, unique weapon skins and characters, improved graphics quality, community tournaments, etc.
3. Is an account required to play Free Fire?
Yes, you need a valid Garena account to access all features and services within the game, such as playing matches or purchasing items from the store.
Subscribe to Our Latest Newsletter
To Read Our Exclusive Content, Sign up Now.
$5/Monthly, $50/Yearly