Don't Miss Your Chance to Get Free Fire Redeem Rewards [Detail Guide]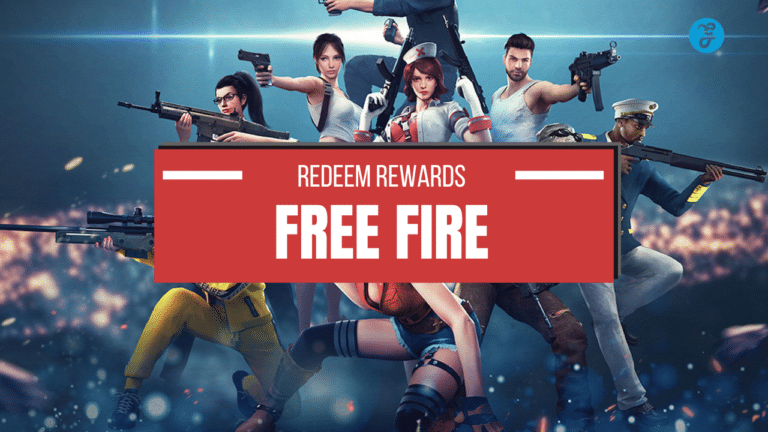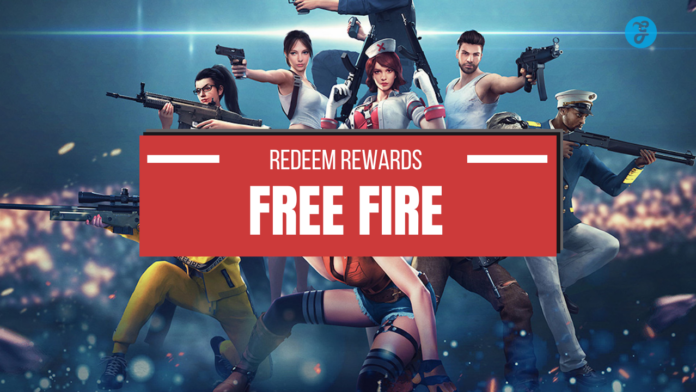 Are you looking for ways to obtain rewards and items for Garena Free Fire? The latest Free Fire redeem rewards codes are now available with some of the newest updates on the game. This article provides a comprehensive guide for redeeming these codes and obtaining limited edition items in Garena Free Fire.
With this post, readers will learn about all the rewards that can be claimed through redeeming codes and some tips and tricks to maximize their rewards from the gaming app.
It's time to get your free diamonds and exclusive gear – read on!
Content Highlights
Players can obtain rewards such as weapons, diamonds, skins, and gifts through Garena Free Fire Max redeem codes.
Redeeming codes requires players to log into their accounts on the official redemption website with valid credentials before entering the code.
Rewards consist of temporary and permanent gun skins, weapon crates, vouchers for coins and purchase of in-game items from game vaults, diamond vouchers, and even cosmetic options to stand apart from others while competing against them.
Through exclusive bundles available only for redeemable codes, players can enhance their gaming experience distinctly compared to regular ones due to various customizable perks within these rewards.
Latest News and Updates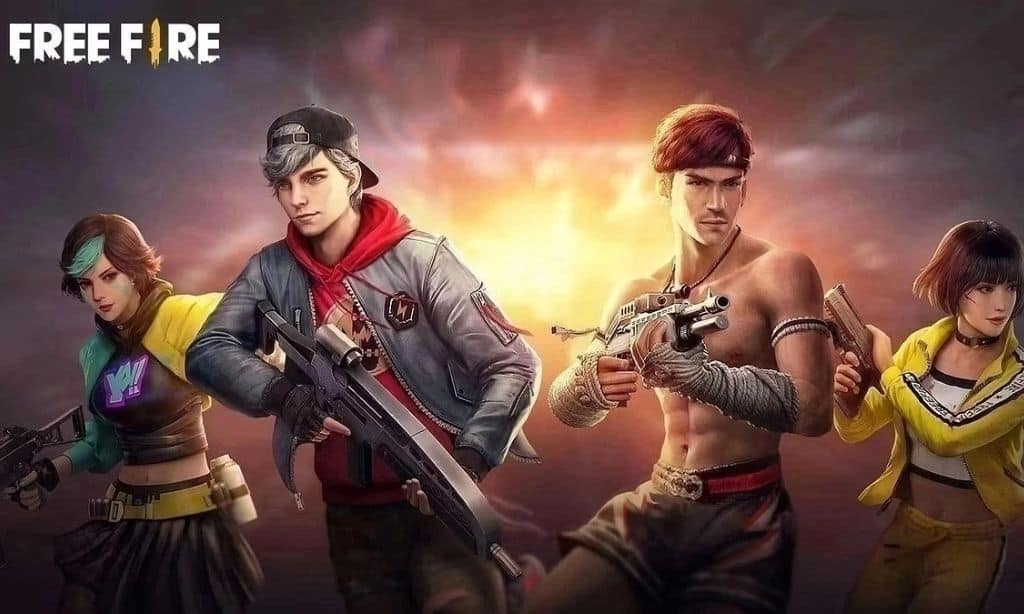 Stay on top of the most up-to-date news and updates surrounding Garena Free Fire, such as the delay in India launch, relaunch, release of the Max version, and availability of redeem codes.
Delay in Garena Free Fire India launch on the Google Play store
Much to the players' disappointment, Garena Free Fire India's launch on the Google Play store was postponed at the last moment. Singapore-based developer and publisher Garena made this decision due to an undisclosed issue that meant they could not release it on time.
This delay has been a huge setback for those looking to play in the Indian market. Garena has since issued an apology statement and promised fans new updates about the game's relaunch soon.
In the meantime, news about redeeming codes for features like weapons skins has already hit social media platforms.
Relaunch of Garena Free Fire in India
The much-awaited re-launch of Garena Free Fire in India is set to arrive this September 2023. Garena, one of the largest online gaming platforms, had previously announced the game's postponement due to a certain regulatory change.
All interested fans can sign up on the Google Play store and get access to the program once it is officially launched on 12th – 16th September 2023. Players will also have access to redeem codes for Garena Free Fire Max, with which they can get exclusive rewards like weapons, diamonds, skins, and more! This relaunch of Garena Free Fire in India has created excitement amongst its loyal fans, who look forward to experiencing all new features with this update.
With such a wide range of perks that come with playing these games, thousands eagerly await to enjoy the full version of their favorite Game again.
Read More: Get Early Access to Premium Products with ZYN Rewards [Detail Guide]
Release of Garena Free Fire Max
The launch of Garena Free Fire Max in India has finally occurred after a delay due to its initial ban on the Play Store last month. This new version has exciting upgrades and special features such as upgraded graphics, an extended 5v5 map size, ultra-fast loading speed, and much more.
Moreover, Garena Free Fire Max also offers exclusive redeem codes that players can use for bonus items such as weapons, diamonds, and skins. The redeem codes are alphanumeric, consisting of 12 characters and capital letters.
Players can receive various vouchers, including permanent gun skin bundles and gifts, just by entering the unlock code when prompted while playing the game. Redeeming these secret codes provides an efficient way for gamers to amp up their gaming experience with awesome rewards; they have the potential to level up gameplay quickly compared to otherwise progressing through endless levels or completing tedious tasks – something no one wants to do!
Availability of redeem codes for Garena Free Fire Max
Players can easily access and use Garena Free Fire Max redeem codes to obtain various in-game items like weapons, diamonds, skins, and more. The codes are limited and must be redeemed quickly before they expire.
To redeem the codes, players first need to visit the Redemption website of the game (reward.ff.garena.com), where they will be prompted to log into their account with valid credentials for verification purposes.
Once done, players have to enter their code and click the "Redeem" button at the bottom of the screen to get rewards instantly placed within their accounts – including exclusive items that cannot otherwise be obtained outside of using redeem codes, such as elite guns or premium skins for characters or vehicles!
How to Redeem Garena Free Fire Max Codes
Get step-by-step instructions on redeeming codes and the rewards you can receive with each redemption!
Step-by-step guide to redeeming codes
To redeem Garena Free Fire Max codes, players must first visit the game's official redemption website.
On the homepage, they must enter their account details like nickname and server to log in.
After logging in, they can click on 'Redeem' and type or paste code into the provided text field completely and correctly for a successful redemption.
Click the 'Submit' button below on that page after entering a valid code. This will allow them to instantly receive rewards associated with that particular code in their account inbox section. Enjoy playing with extra items from reward tables, including weapons, diamonds, skins & many more useful things as per given points only once the Code has been accepted successfully.
Tips: It is important when using codes to check that there are no errors or typos when entering them on the official website; otherwise, its verification system may not accept them properly.
Types of Rewards and Items
From weapons to diamonds, skins to vouchers, and exclusive gifts, Garena Free Fire has a range of items that can be redeemed with rewards codes – so get ready to grab your share!
Weapons
With Garena Free Fire's redeem codes, you can get a range of weapons to enhance your gaming experience. From guns and armaments to firearm enhancements, myriad options are available to give players an advantage.
You can also obtain virtual weapon skins, such as camo skins for handguns and rifles, that give permanent customization options. There are also rewards related to weapons that cannot be obtained anywhere else- temporary upgrades such as enhanced reload speed or reduced recoil when firing at enemies, along with accessory rewards, including scopes and muzzles, which grant additional bonuses specific to each type of weapon.
Furthermore, costume options allow players to stand out without compromising on stats and battle performance; coin rewards allow them to level up faster while competing with other players.
Diamonds
Diamonds are a virtual currency in Garena Free Fire, earned through redeeming codes. With these diamond rewards, players can purchase skins, outfits, and other exclusive items of limited availability that enhance their gameplay.
Many skin sets cost diamonds to obtain, as do legendary weapon skins! They can also be used to purchase vouchers that provide additional in-game resources, such as coins, which help increase the overall progress within the game.
What is more special about diamonds compared to other forms of virtual currency like coins is that they are rarer than coins and offer access to exclusive customization options not available otherwise.
Skins
Skins are cosmetic enhancements in Garena Free Fire Max that give players unique character and weapon customization options. Skins can be obtained through redeeming codes and loot crates, allowing players to level up their gameplay experience.
They have become a popular feature among game users, providing access to exclusive skins that cannot be obtained anywhere else. Players can get temporary and permanent gun skins depending on the type of code they use or the item they receive from an opened crate.
Redeem codes contain items like gun skins that provide rewards such as diamonds, vouchers, and gifts, which aid in leveling up the gameplay for a more personalized gaming experience. By taking advantage of these rewards, gamers can create different looks while playing with their own characteristics and possibilities for growth separate from other players; this sets true champions apart from regular ones who don't take full advantage of available opportunities.
Vouchers
Garena Free Fire, or FF offers redeemable codes with various rewards and items, such as temporary and permanent gun skins, bundles, logo wall skins, emotes, etc. Those who want to up their game in the virtual world can obtain exclusive in-game goodies only by redeeming these special codes.
These vouchers contain expressive customization options and gear that make it easy to level up the gameplay and provide a host of daily duties and tasks that ensure competition with other players.
With the Garena Free Fire Redeem Rewards for 2021 coming out regularly on different seasons, it is important to keep track of new codes available both daily and weekly basis as well as code availability during particular special events when some coveted rare items are expected to be released from time to time.
However, Amazon Product Voucher redemption comes with certain eligibility requirements or restrictions thus, cue caution while using them since the categorization of items may not always meet the voucher's condition set for use.
Gifts
Players of Garena Free Fire have the opportunity to obtain exclusive and hard-to-find items with redeem codes. These rewards include a variety of weapons, diamonds, skins, vouchers, emotes, and other freebies.
For instance, in June 2021, players had the chance to receive extra diamonds as well as rare weapon skins through special event codes distributed by the game developers. Some redeemable rewards like Gloo Wall Skins or bundles also provide customization options, allowing users an enhanced gameplay experience.
Aside from strictly in-game bonuses such as weapons and character upgrades, Free Fire also provides unique opportunities for fans to get their hands on faster crates or even exclusive passes that allow access to special tournaments and level up their gaming performance compared to other players.
Importance of Redeeming Codes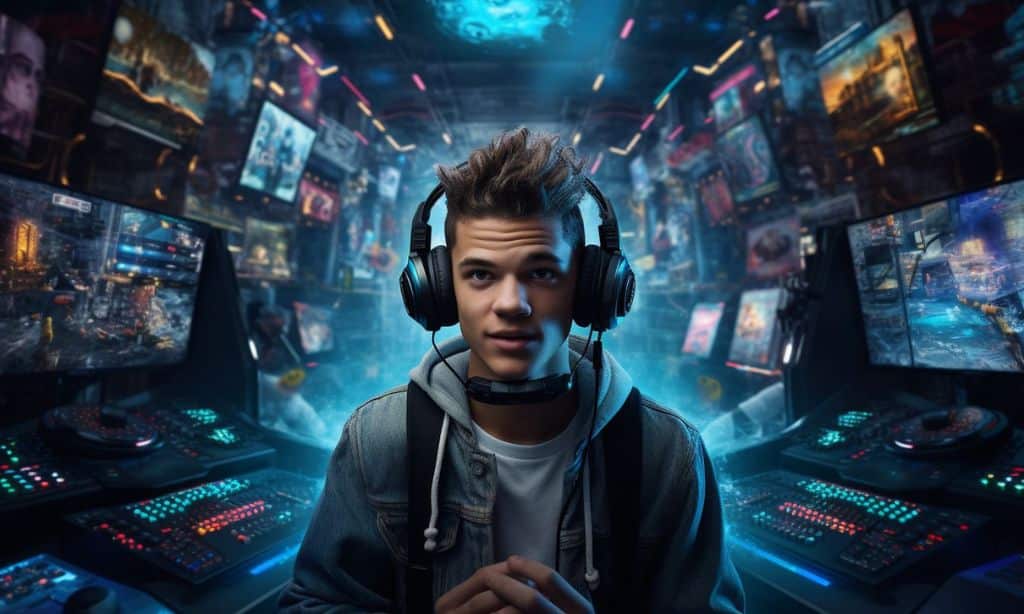 Redeeming codes in Garena Free Fire Max is essential for unlocking exclusive rewards and enhancing players' gaming experience, so don't miss out on this great opportunity!
Enhances gameplay experience
Redeeming codes in Garena Free Fire is a great way to boost your gaming experience. These redeem codes can unlock exciting rewards and bonuses, such as powerful weaponry, premium skins for avatars and vehicles, exclusive vouchers, and gifts.
Through redeem codes, players can elevate their gameplay by gaining an edge over their opponents in the game up to a certain degree. It also allows players to customize various aesthetic aspects of their character, including clothing styles and hairstyles, which adds an extra level of enjoyment during playtime.
The availability of these special redemption codes means that there is continual money drop opportunities granting access to some amazing rewards, making Free Fire incredibly competitively rated with equally advantageous features available within each match they join, ensuring satisfaction is constantly rewarded through all stages of progression as part of this widely famous mobile battle royale game.
Read Also: Fortune Coin Casino Summer Rewards
Provides advantages in the game
Redeem codes in Garena Free Fire offer players a variety of rewards and incentives that can help enhance their gaming experience. From rare weapons to unique skins, diamonds, and vouchers – redeem codes provide players with exclusive content that can be used to stand out from the crowd or give an edge in battle.
Rewards acquired through redeem codes are automatically added to the player's inventory, offering convenience and advantages during gameplay, such as improved combat abilities or access to special items they wouldn't usually obtain for free.
Furthermore, official sources publish redeem codes regularly at various intervals like Daily Codes, Weekly Codes, and Special Event Codes, giving players regular opportunities to acquire game-changing rewards without having to invest real money for them.
Opportunities to obtain rare and exclusive items
With the launch of Garena Free Fire MAX, players can obtain exclusive rewards and items for their gaming account. Redeem codes are available daily, weekly, or during special events to allow gamers access to various in-game prizes such as weapons, costumes, diamonds, and skins.
These codes allow gamers to bag limited edition items such as Gloo Wall Skins and emotes not easily gotten by playing the game directly. Moreover, some codes offer rare collectibles that cannot be found elsewhere.
By redeeming these codes regularly, players have better chances of obtaining unique prizes like vouchers and gems, along with other gifts now and then. Players should watch for any special event where redeemable codes offer exclusive bonuses like Diamond Royale Vouchers or even Diamonds!
Frequency of Redeem Codes
Players can access redeem codes daily, weekly, or during special events.
Daily codes
Garena Free Fire offers daily redeem codes that allow players to unlock exclusive in-game items like weapons, diamonds, skins, and other virtual goods. By entering valid codes, players can enjoy various bonuses within the game, such as unlocking unique content or getting free currency.
The availability of these codes is limited, and they must be redeemed quickly for maximum rewards. Daily redeem codes are shared on official social media channels and through the garena.com/en sales page, allowing gamers to obtain additional benefits when playing the Garena Free Fire Max version of the game from India.
Players can receive rare and valuable cosmetics, loot boxes, and limited-time offers using their daily code upon redemption.
Weekly codes
Every week, players of Garena Free Fire use various types of redeem codes as rewards that can unlock new levels and abilities in the game. These codes allow them to get their hands on items such as skins, costumes, emotes, diamonds, and weapons.
Not only this, but these codes also give access to exclusive game content like level-ups or additional resources via the redemption process available at the official website of Garena Free Fire.
The periodic release of weekly codes makes it easier for players to customize their experience by obtaining rare and exclusive items. Thus making reward points more accessible with each consecutive set of released codes.
Special event codes
Special event codes are a type of code that have been added to Garena Free Fire more recently as part of their frequent events. These special event codes can unlock exclusive one-time rewards, such as rare skins or characters for players who acquire them.
Such unique and limited-time opportunities are often associated with the frequency of redeem codes related to Free Fire redeem rewards, which may only be available during certain periods or require specific actions from the player to gain access.
A notable example is Garena's launch on Google Play Store India, where they released a series of events offering multiple different special event codes for players. Each code grants an individual prize with availability restrictions, such as the attached September 9 and September 5, 2023 expiration dates.
Tips and Tricks for maximizing rewards
Take advantage of the in-game events, check for daily codes, and follow official social media channels to stay current on any new codes.
Keeping track of new codes
Players of Garena Free Fire can redeem codes for various rewards and items. To know about the latest codes available, players should regularly check social media channels such as Facebook, Instagram, and Twitter accounts of Free Fire for announcements and promotions.
Participating in in-game events
can be a great way to maximize rewards in Garena Free Fire. Limited-time quests offer players abundant rewards, including free character skins. Joining special events such as the Elite Pass or Battle Royale Tournament will provide a variety of coins and diamonds, exclusive items that can't be found elsewhere.
Utilizing official social media channels for updates on upcoming events or offers is also important for maximizing chances of winning exciting new prizes like weapon skins, outfits, crates, and more. Here are some tips to help readers make use of their opportunity:
Complete limited-time quests — they often award exclusive bonuses
Join special events like Elite Pass — they give out rare rewards that cannot be obtained anywhere else
Keep track of new offers released by following official social media channels such as Twitter, Instagram & Facebook
Participate in challenges – these are available from time to time & could lead to great prizes
It is a great way to stay connected and up-to-date with the latest news and announcements about Garena Free Fire Redeem Rewards. Many players turn to frequently released redeem codes to obtain items like weapons, diamonds, skins, and more in the game. The official sources of these codes are the social media accounts managed by Garena, such as their official Twitter or Facebook account, where they announce special offers that provide exclusive rewards, including daily redeem codes for limited-time availability.
Following along on these social channels can offer players even greater opportunities for maximizing rewards while playing the game. Besides updates on tips, tricks, and strategies from experts for a better gameplay experience, players can also obtain rare items through regular giveaways via live streams or surprise releases through stream events – all being promised exclusively through reliable social media handles of Free Fire so don't forget to follow them!
However, do take caution when using free fire redeem code generators, which have proven unreliable in many cases; it's the safest stick
Common FAQs about redeeming codes
Get answers to frequently asked questions about redeeming codes and unlock rewards for a thrilling gaming experience.
How long do redeem codes remain valid?
Redeem codes for Garena Free Fire have a limited validity period and can only be used once. The duration of this validity can vary depending on the availability of any special promotions, but is typically up to a day.
However, special redeem codes such as those for Garena Free Fire Max are usually available for a much shorter duration, typically up to 12 hours, and are limited to just the first 500 users who can claim them.
This means it's essential that gamers regularly check official websites or social media channels to get their hands on these rewards before they expire and the chance to use them has passed.
Can codes be used multiple times?
Yes, codes in Garena Free Fire can be used multiple times to obtain rewards. The redemption codes are made up of a combination of 12 characters, which include digits and capital letters.
Players must visit the official website – reward.ff.garena.com – and input these codes to redeem rewards like weapons, diamonds, skins, vouchers or crates, etc., for their accounts.
Moreover, such promo codes do not expire, so players can revisit them over time when needed and benefit from the same set items multiple times as long as it is done on one account only since free fire redeem codes are limited-time single-use for individual accounts only once per day depending on availability.
Yes, redeem codes for Free Fire can be shared with friends. To share a code, users first need to acquire the redemption code by receiving it through the official channels or purchasing one from an outside source.
Then open the rewards website reward.ff.garena.com and enter the redemption code into the specified box provided to claim your rewards. After that, users can directly share their rewards with their friends via various online platforms such as social media sites, text messages, emails, etc., or manually provide them with redemption codes if necessary.
However, only valid codes are accepted, and each can used once per account, so care should be taken not to misuse these offers when sharing them amongst multiple user accounts to maximize profit from those codes.
Benefits of redeeming codes
Redeem codes allow players to customize their game, leveling up the playing experience and competing with other players by unlocking exclusive in-game items.
Customization options
Redeem codes in Free Fire allow players to access an array of temporary and permanent gun skins, bundles, gloo wall skins, and emotes to help their character stand out among the other players.
This gives them a unique visual appearance and provides advantages within the gameplay, such as unlocking hidden secrets or receiving extra health boosts. These redeem codes are typically available for limited times only, so players must act quickly to take advantage of the offers available.
The availability of such options is further enhanced by the release of Garena Free Fire Max with its own set of special code rewards providing exclusive items that were not previously accessible.
Leveling up gameplay
Redeeming codes in Garena Free Fire can provide players with various rewards and bonuses, which are crucial for improving gameplay. Players can unlock, Obtain, Acquire, Access, Avail, Gain, Receive, Claim, Secure, or Attain a variety of weapons (like the AK-47), diamonds, and skins (such as Scarlet Phantom Skin) through these redeem codes that offer exclusive items.
Furthermore, daily-, weekly- and special event-based codes are available occasionally to help players gain access to rarer perks. For instance, on May 12th, 2021, the player availed of a character of choice for free by using a redeem code, while other monthly booster packs were provided via codes released on September 5th, 2023, consisting of weapons like Wasp troopers, AWM Sniper skin, etc.
Free Fire MAX redemption codes released on September 7th, 2023, opened a new in-game benefit for players, giving them exclusive diamond royale voucher bundles, weapon upgrades, etc. Ultimately, accessing these various rewards allows gamers to customize their characters more effectively and compete at higher levels against others easily when compared without having the upper hand due to the received bonus.
Competing with other players
Redeem codes in Garena Free Fire can help players get an edge over their opponents and stay competitive. By redeeming codes, players can unlock special weapons such as assault rifles, shotguns, and snipers, which offer an advantage in competitive gameplay.
Additionally, unique skins or even vouchers to access exclusive items not available through the regular store are among some of the rewards they can obtain. A great thing about Garena Free Fire is that there are various codes for different purposes, so depending on what kind of reward a player is looking for, they should always check regularly for new releases.
For instance, specific redeemable codes may be released during special events or competitions, offering better odds at unlocking rare prizes like diamond bundles, which can provide extra benefits while playing with other competitors.
Frequently Asked Questions (FAQs)
Check some commonly asked questions about the Free Fire redeem rewards.
1. How can I get free rewards on the Free Fire game?
You can get free rewards on Free Fire by subscribing to emails or newsletters, following social media pages, and completing in-game missions and surveys.
2. Are there any specific conditions for redeeming rewards?
Yes, each reward has criteria that must be fulfilled before redemption, such as minimum points earned or number of games completed.
3. What are the different types of rewards available?
Rewards vary from clothing items like hats and shirts to coins or diamonds, which can be used in-game to purchase items like weapons or skins. Here are some examples:
Experience Points (XP) Boosters    
Cosmetic Items  
Weapon Skins
In Game Currency (Coins/Diamonds)
Music Packs       
Character Costumes
Loot Boxes
Ammo crates/boosters​​
Subscribe to Our Latest Newsletter
To Read Our Exclusive Content, Sign up Now.
$5/Monthly, $50/Yearly