Free Fire India Launch Date: Get ready for the Ultimate Battle Royale Experience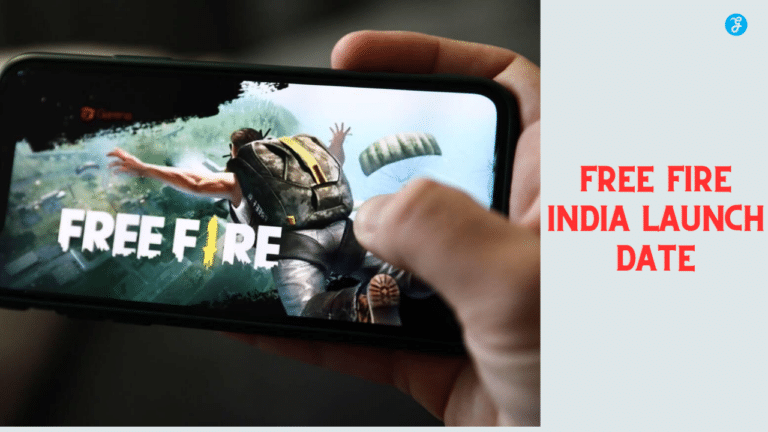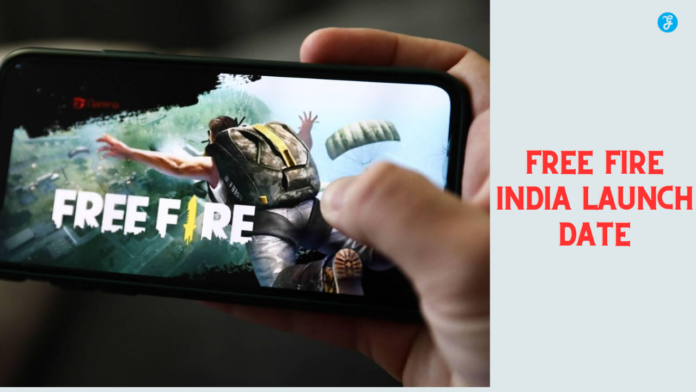 It's been such a long wait for Free Fire India fans! Players have been eagerly anticipating the return of the hit mobile game in India, but Garena has now announced that the launch date has been postponed by a few weeks.
While nothing can dampen Indian gamers' enthusiasm for this title, many are disappointed with this delay. This blog post will discuss the Free Fire India launch date and how it affects players.
We will also explore what tweaks Garena may be working on and their commitment to meet esports demands in India upon its relaunch. So, if you're looking for more details about how players can enjoy gaming without missing out on Free Fire action, read ahead!
Content Highlights
Garena has postponed the launch of Free Fire India by a few weeks due to unforeseen circumstances.
Garena plans on localizing the game and enhancing its features and gameplay for Indian players upon its relaunch.
There have been speculations that Garena is prioritizing ending these issues before releasing it in India, along with introducing new items such as leaderboards and tournaments with reward systems.
Fans can continue pre-registering for Free Fire India for improved user experience, health consciousness, and exclusive gaming items.
Garena's Free Fire India Launch Delayed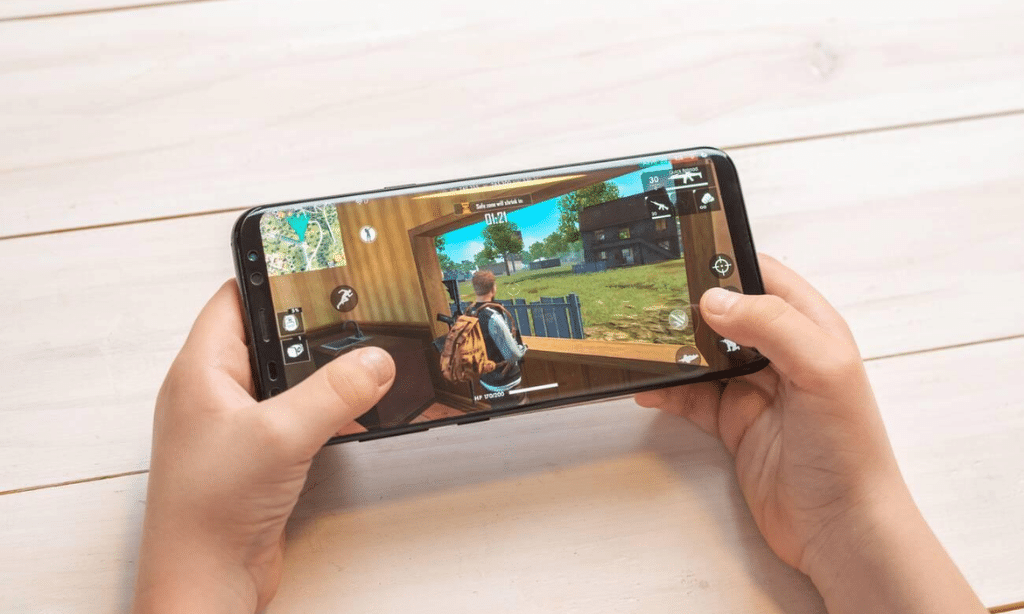 Due to unknown circumstances, its launch date has been pushed back by a few weeks. However, according to a recent update from Garena, the Free Fire will relaunch in India on the 1st week of October 2023. 
Delayed Launch Date
The launch of Free Fire in India was postponed by a few weeks. According to Garena, the game developer, set the new relaunch date to the 1st week of October 2023. The postponement has been attributed to unforeseen reasons and has irked players, who eagerly anticipated the launch on September 5.
Many questions have risen among the Indian community surrounding Garena's commitment to this region and its plans for launching Free Fire India. Fans of the game are disappointed due to a lack of transparency from Garena, which caused rumors and speculations about their plans for this market.
More clarity would be helpful during these uncertain times to Q keep people informed while avoiding confusion or disappointment within the community as a whole.
Reasons for the Delay
The decision to delay the launch of Free Fire India was based on unforeseeable circumstances, such as the complete localization of the game and the enhancement of its features and gameplay. Garena, the developer of Free Fire, prioritized ending these issues for approximately 18 months due to national security measures before releasing them in India.
The company strived for a more refined experience for players while also ensuring that all Indian laws were being followed. Garena launched numerous tests across several regions with various versions of the game to accomplish this goal before making an official announcement regarding their plans to release it in India.
This way, they can guarantee a seamless user journey towards enjoying free fire without any potential disruptions or delays when they choose to relaunch in the country.
Anticipation Among Players
The delay in the launch of Free Fire in India surprised players since the game was banned from the South Asian market a year and a half ago. This fueled anticipation among the Indian gaming community for its much-anticipated arrival, which is set to take place on the 1st week of October 2023.
Players are eager to see what new features Garena will bring into this version of Free Fire. Notably, they will be encouraged to take breaks at certain intervals during the game for improved user experience and health consciousness – something not seen before in any other BattleRoyale-style games! The promised improvements have raised hopes among local gamers, making them eagerly await until they get their hands on this polished version of one of the most played mobile shooter titles ever developed.
Impact on the Indian Free Fire Community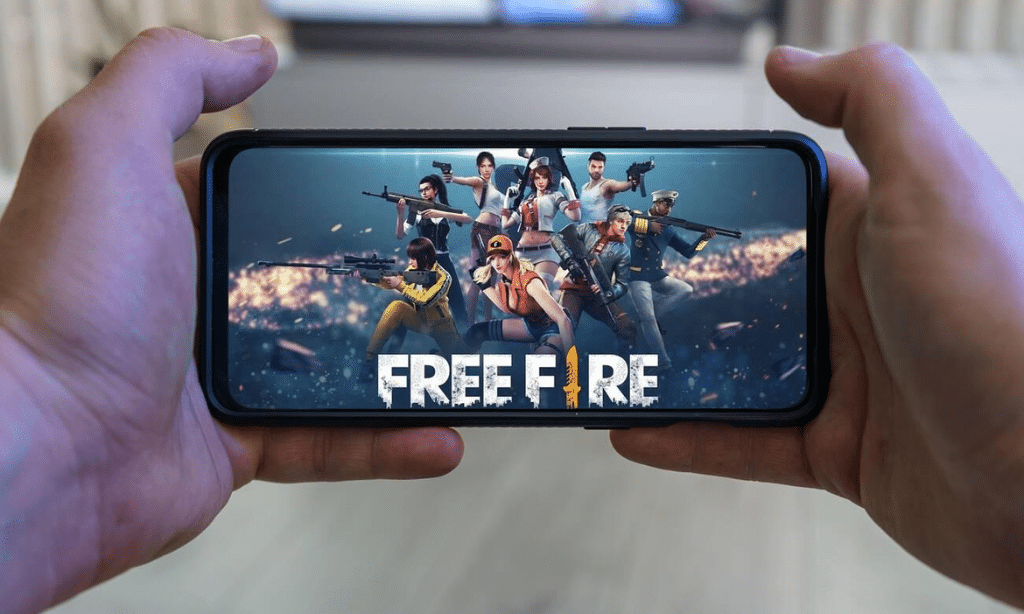 The launch delay has disappointed the enthusiastic Free Fire players in India, as rumors and speculations about a potential change of the publisher circulated on social media.
Disappointment Among Players
The postponement of the much-awaited Free Fire India launch by Garena had left Indian gaming enthusiasts disappointed. The news of the game's relaunch in India created immense anticipation and excitement among fans looking forward to experiencing the exclusive features designed especially for Indian players.
However, their hopes were dashed as the launch was delayed by a few weeks due to unspecified reasons. This has caused frustration and annoyance among gamers as they have been waiting patiently for many months now for this momentous occasion.
Apart from disappointment, it also seemed to adversely impact the already thriving Indian Free Fire community, with speculations and rumors surrounding its postponed release date doing rounds everywhere around social media platforms like Discord, Instagram, etc.
With no definite timeline set into place, players are feeling anxious about not knowing when they can finally access Garena's most popular mobile game back in India again, causing further anguish among them while remaining largely hopeful that all will be sorted out soon and end their expectations being fulfilled eventually with improved gameplay features along with support for Esports in India itself alike other parts of its existence.
Speculations and Rumors
Following the delay of Free Fire's India launch, various theories and conjectures have spread among players. Many suspect the game may still be in beta development or its localization process has not yet been completed.
Others assume there might be an issue with regulation, given the ongoing tension between India and China, or that Garena is working on new features for a more refined gaming experience.
Indian players also express concern about the delay's effect on planning their strategies for upcoming tournaments like FFIC, which has been postponed due to this delay, leaving teams unsure of how to prepare and practice for it.
There is even speculation that Garena made this decision since they understand there is no competition in the market at such times during the COVID-19 pandemic situation – while most other games are either dormant or inactive due to lockdowns, Free Fire would stand out prominently upon its eventual release in.
Continued Pre-registrations
Despite the delay in Free Fire India's launch, fans of the game have been pre-registering for it on the Google Play Store since its announcement. This shows that there is still a great deal of anticipation and excitement among Indian players for Garena's new release.
Pre-registrations allow players to secure their spot and ensure that when the game does come out, they are one of the first ones experiencing all the exciting aspects it offers with unique gaming experiences tailored exclusively to them.
It also allows them to find out more about updates related to gameplay enhancements and features not available anywhere else in the world. By continuing pre-registrations during this period, Garena will be sure that Indian gamers are well prepared once Free Fire India finally launches!
Garena's Commitment to Indian Market
Garena has reiterated its commitment to the Indian market by sharing its plans for Free Fire India and providing enhanced features and support for esports. Keep reading to find out more!
Plans for Free Fire India
Garena has been committed to the Indian market since day one and is embracing its responsibility toward providing a world-class gaming experience. Garena will localize the game as much as possible about live events, esports, content updates, and community engagement initiatives such as tournaments to make this happen.
Garena understands that players have different preferences when it comes to gaming environments, so they are striving hard to provide an enjoyable environment for all users. Additional features like leaderboards and in-game tournaments with reward systems will also be added for users to feel connected and engaged more deeply than ever before.
Moreover, Garena plans on enhancing the gameplay by introducing new items regularly, ensuring maximum user satisfaction at all times through improved visuals and smoother UI/UX experience along with language support in 15+ regional languages, making sure everyone can enjoy playing Free Fire India irrespective of their native language or region.
Enhancements in Gameplay and Features
Garena has incorporated many unique content and features in the Indian version of Free Fire.
These features are designed to encourage safe and enjoyable gameplay for Indian players.
These enhancements include more attractive in-game rewards, special game tournaments, character skins, and more.
Garena offers regional-specific content like local celebrity characters, emotes with Indian-style art, virtual items (like clothes) based on Bollywood themes, etc.
Games also have added realistic voiceovers by well-known influencers in India and exclusive gaming items for their players.
In addition to this, Garena has also created features like Anti – Cheat System that prevents fraud and hacking while playing in India servers.
They have also changed their Baleful/Annihilator format to ensure a balanced battlefield experience for all players.
Support for Esports in India
Garena's decision to postpone the launch of Free Fire India indicates its commitment to optimizing the game experience for local players. This commitment can be expected to extend beyond just Free Fire, providing opportunities and support for developing esports teams in India.
The country is already home to numerous well-established gaming tournaments including ESL India Premiership, ROG Onslaught, and Mortal Kombat Pro Series. Furthermore, this decision shows Garena's dedication to investing in the long-term success of the Indian esports industry; providing more and better opportunities to its gamers.
According to a recent report by a data analytics firm Newzoo GL Intel, almost half of all mobile gamers worldwide are from Asia Pacific where the majority are from India making it one of the world's largest growth engines for gaming that has led many tech giants including Amazon, Facebook, and Microsoft make huge investments into business related to the gaming industry in the region–showing immense potentials for Esports scene in India as well.
Furthermore, successful eSports scenes have been created around countries like South Korea After several years devoted towards development with Government Aid or Private funding thus Offering paid full-time training programs, sending team coaches abroad & more. It is financially beneficial too, creating economic activities such as streaming platforms, and digital businesses among others example is Riot Games which earned 300 million USD operating profit off League Of Legends Worldwide. If you are interested then check this article on – Free Fire redeem code
Free Fire India Championship (FFIC)
A highly anticipated competition amongst Indian gamers, the FFIC offers a massive prize pool and recognition for skilled players.
Importance of FFIC in the Indian Gaming Scene
The Free Fire India Championship (FFIC) has become an increasingly popular event in the Indian gaming community since its launch in 2019. It offers a significant prize pool for teams to compete for as well as providing an important platform for gamers and fans alike to engage with each other.
The upcoming FFIC 2023 tournament will take place in India, making it the first major esports competition to be held in the country after PUBG Mobile's ban last year. With a total prize pool of $500k, the event is sure to attract some of the biggest names from around India and beyond who are looking for glory on a larger stage than ever before.
By having this tournament conducted entirely within India, Garena is looking towards strengthening its foothold in the world's second-largest market while also servicing existing customers through improved gameplay features and content showcasing local culture -making FFIC2023 one of the most anticipated events across the Indian Esports scene.
Postponement's Impact on Ffic
The delay in the launch of Free Fire India has undoubtedly had an impact on the excitement revolving around one of India's biggest tournaments, the Free Fire India Championship (FFIC).
The announcement was made a few weeks before its scheduled start date and fans began to speculate if there could be any changes or disruptions with FFIC. Thankfully, Garena confirmed that while their launch has been postponed, it will not affect the dates of FFIC 2023 and players can expect a smooth tournament with INR 75 lakhs as prize money up for grabs on September 5th.
Despite this assurance, many Indian players were still disappointed as they believed that the delay would cause scheduling chaos because registrations for FFIC had already started prior to when Free Fire India releases in the Google Play Store and iOS App Store resulting in some teams being unable to compete due to lack of time.
Updates and Rescheduling of the Tournament
Garena has postponed the launch of Free Fire India, resulting in FFIC also having to be rescheduled. The tournament will now take place on September 5, which coincides with the game's launch date.
All players who registered for the championship before have been automatically enrolled into it and do not need to re-register. However, any payments made as part of the registration fee will be refunded by Garena shortly.
There is still an opportunity for new participants to register to participate in this online gaming tournament if they wish at https://freefiretournyevent page/registration/.
To accommodate more teams and participation for different regions within India and maintain fairness among the players, a maximum of two per region rule has been imposed on team registrations. Teams can consist of 3-4 members each who meet specific criteria such as age specification or appropriate content streamed while playing etcetera.
Additionally, Garena has revised event rulebooks ahead of FFIC so that all participants are aware of participating conditions upfront. These updated rules regarding technical requirement setup & hardware specifications can also be referred to at their official website listed above under the 'game rules' section prior to registering your team into the FFIC experience this year!
Player Involvement and Expectations
Indian players have been vocal about their feedback and suggestions for Free Fire India, expressing both what they hope to see in the game and what changes would make it more enjoyable.
Feedback and Suggestions From Indian Players
Indian players have had a major voice in the development of Free Fire India, particularly during its launch. Players have offered their valuable feedback and suggestions on various aspects such as gameplay, features, tournaments, and more.
Notably, Indian players have asked for exclusive content created specifically for them which can be used to improve the overall gaming experience. This includes game ideas like introducing an exclusive map with Bollywood landmarks or having local voices in-game apart from other customizations unique to India.
Additionally, many requests center around advertising and marketing approaches which should be tailored according to the country's audience for greater engagement. Finally, many anticipated new features were added that already exist outside of India such as upgraded characters providing better protection or increasing character customization options by adding different emotions and facial expressions into the game amongst others – all these things are anticipated by the player base ahead of Free Fire's arrival in India!
Improvements and Changes Requested
Quicker reload and healing speed
Balanced lobby system with fairer matchmaking
Option to hide rank from other players
More customization options for characters, emotes, etc.
Optimized gaming controls for mobile devices
Allowance of team formation prior to entering the battlefield
Balance in availability and quality of weapons during combat scenes
Improved bots to fight against Guilds and friendship systems for an easier way of joining or leaving teams
Hopes and Anticipation for the Launch
The anticipation for the launch of Free Fire India is palpable among gaming enthusiasts in India. After the initial announcement, players have made their voices heard through online forums and social media platforms with an overwhelming eagerness to finally experience a localized version specifically designed for them as part of Garena's commitment to the growing Indian esports scene.
Indian gamers are eagerly anticipating immersive experiences inspired by Indian pop culture integrated into both graphics and game elements along with battle royale tournaments such as FFIC (Free Fire India Championship).
The discussions surrounding upcoming features, construction materials, weapons, skin cosmetics, etc., have generated an intense level of excitement among players worldwide raising hype levels that can only be rivaled by recent prominent gaming titles like PUBG Mobile or COD Mobile relaunch in June 2020.
Global Appeal of Free Fire
With millions of players around the world, Free Fire has become a massive global success with cross-cultural collaborations and events to further its reach!
Worldwide Popularity and Success
Free Fire has enjoyed extraordinary success in recent years across all regions, becoming one of the most popular mobile games worldwide. By combining shooter elements with battle royale design, Garena created an innovative and highly interactive experience that players have found incredibly engaging.
With its ultrafast game engine and fluid controls on a small device, Free Fire immediately turned into a sensation around the globe ever since its initial launch in 2017. In addition to regular updates of cosmetics and gear for individual customization, tournaments such as the Free Fire World Series are regularly organized as part of their commitment to providing exciting competitive experiences to competing teams each year from various countries including Thailand, Vietnam, Malaysia, and India recently joined this list at FFWS 2020.
The wide variety of modes together with plentiful cosmetics keep attracting more users for both casual play & esports environments appealing to different interests & tastes which paved the way for its overwhelming success among gamers globally.
Free Fire Community Outside of India
The worldwide success of Free Fire has created a passionate community of gamers spanning across different countries. Free Fire is especially popular in Latin America, where it consistently ranks as one of the most downloaded games on mobile platforms.
The game also enjoys strong support from regions such as Europe, Southeast Asia, and other parts of Asia. Garena is actively involved in hosting and sponsoring global events that unite players from all over the world to participate in cross-cultural collaborations.
This only proves to reinforce the appeal and significance that Free Fire has globally and allows players around the world to join together bringing long-lasting friendships and meaningful connections through gameplay.
Cross-Cultural Collaborations and Events
In the world of Free Fire, collaborations and events have allowed players from all around the world to come together in meaningful and exciting ways. From global tournaments to collaborative skins with different regions' celebrities involved, these collaborations are a testament to the widespread appeal of Free Fire across cultures.
The Free Fire World Series 2020 was an international tournament that saw teams representing 10 countries compete against one another for a grand prize pool of $2 million USD;
The FFWS celebrated esports on a truly massive scale — it had over 1 billion hours watched during its four-month period;
One of the most popular events was International Friendship Day, where special collab events were held between Colombia and India where two distinct outfits or bundles could be bought by players depending on their region;
Garena also collaborated with Bollywood actor Tiger Shroff earlier this year for several new cosmetic items available in-game celebrating Indian cinema;
In addition, SEA Group has worked alongside famous Latin pop stars such as Carlos Vives, Maluma, Yandel, Karol G, and Nicky Jam –– who each created exclusive music videos playing Free Fire which fans could enjoy at home while gaming.
Communication and Transparency from Garena
Garena has remained proactive in clearly communicating changes and addressing player concerns and queries related to the delayed launch of Free Fire India.
Garena's Communication With Players
Garena has demonstrated its commitment to transparency and engagement with players by actively addressing player concerns through various channels. They have communicated the delay promptly along with providing reasons for the same, assuring everyone that they are doing everything in their power to deliver the best experience possible when Free Fire India launches.
Garena has also taken steps to make sure that all queries and feedback from Indian players are heard so as to ensure a seamless transition into the Indian market upon launch. The company is dedicated to listening to opinions from its community of gamers via social media networks such as Twitter, Facebook, Discord, and Instagram using hashtag #FreeFireIndiaLaunchDay along with staying connected directly on platforms like Twitch and YouTube ensuring timely updates about Free Fire's progressing development features and activities within India.
Clear Communication Regarding the Delay
Garena needs to take proactive steps to improve its communication strategy when it comes to the delay of the Free Fire India launch. Clear and timely communication is essential for maintaining a good relationship with players in any gaming community, and Garena must commit itself to addressing player concerns and providing regular updates.
This includes making an effort to engage constructively with players on social media platforms, and responding promptly in order to address questions, provide explanations behind decisions or delays as well as rectify misinformation that may be spreading around regarding their product launches.
Regular updates should also be provided about the progress of developments such as new features or changes made related to the game based on feedback from gamers themselves. Garena should make use of all mediums available in order to ensure that their audience is kept updated at all times so that they can remain informed and engaged throughout this process.
Addressing Player Concerns and Queries
Garena is taking active steps to ensure effective communication with the Indian Free Fire community and address their concerns. Garena has been actively interacting and responding with players through multiple channels, including social media posts, website updates, in-game notices, blog postings as well as emails.
Players have been assured of transparency throughout the entire process by the company while staying true to its commitment to the Free Fire India launch. The latest announcement from Garena clarified that they are coordinating efforts with Google Play and the Indian government agencies to decide on a better date for the launch ensuring all criteria needs are met upon release.
With their continued efforts towards continuous improvement of services rendered within India across all areas such as user experience or upcoming features; it appears certain that these steps bode well for a successful Free Fire India launch once released at a later date after due consideration allows. Additionally, you can also read on How to get Free Fire ID and Password.
Updates and Announcements
Keep track of any announcements and updates regarding the launch of Free Fire India by regularly following Garena's social media channels.
Stay Tuned for Official Announcements
from Garena regarding the launch of Free Fire in India. It is important for players to be aware and updated with information following the postponement of the launch which may bring new surprises and experiences from its original plans.
Updates from a reliable official source will not only inform and engage players but also help manage expectations in terms of all aspects such as gameplay, esports tournaments, content creation activities, promotions, etc. related to Free Fire India.
Hence dedicated players should keep an eye out for any announcements or updates released by Garena on their social media channels for further information about the postponed launch date.
Latest News and Updates on the Launch
Garena has announced that the India launch of Free Fire, originally scheduled for September 5th, will be postponed by a few weeks.
The new release date has not been officially announced yet, and the company is working to ensure that all necessary preparations have been made before they can confidently establish a fixed launch date.
Garena cited unforeseeable reasons as their motivation for postponing Free Fire's debut in India but has not provided any further details as to what those reasons might entail.
Despite the delay, pre-registrations are still ongoing on Google Play Store and Apple App Store.
In light of these developments concerning the delay, Garena also noted that it is now working double time in order to provide Indian players with various exciting additions for when Free Fire does eventually make its much-anticipated launch in India. These enhancements are being designed specifically to meet the expectations of Indian gamers while taking into account potential regulation requirements.
Garena also confirmed its commitment to supporting esports in India through initiatives such as their upcoming tournament FFIC (Free Fire India Championship). Although no announcements or changes were made regarding this particular event because of the delayed announcement from Garena, the tournament reportedly remains unchanged at this stage until more concrete plans are established.
Follow Garena's Social Media Channels
Staying up-to-date with Garena's official announcements on the Free Fire India launch is key to not missing any essential updates or news. Following Garena's social media channels is an easy and convenient way to stay informed about when exactly the game will be available in India as well as receive all the latest additions for gamers.
By following Garena's Twitter, Facebook, and Instagram pages, fans can get first-hand information from the source itself and curtail confusion about inaccurate facts that may circulate through other platforms.
With such direct access, players can also be part of conversations and voice their opinions so as to make sure they actually know what's happening with their gaming experience right from the start!
Frequently Asked Questions (FAQs)
Now let's learn about some common questions on this topic.
1. When was the original launch date for Free Fire India?
The original launch date for Free Fire India was set for October 20, 2020.
2. Why has Garena postponed the launch of Free Fire in India?
Yes Bank, one of its payment partners, had financial issues that forced them to postpone the release of its game by a few weeks.
3. What alternative payment option will be available after Garena's postponed launch in India?
Garena will look for an alternate payment partner to ensure gamers from India can still enjoy buying virtual items such as avatars and V-points within their budget seamlessly once the game launches again.
Subscribe to Our Latest Newsletter
To Read Our Exclusive Content, Sign up Now.
$5/Monthly, $50/Yearly