Fort Bragg of North Carolina Officially Renamed as Fort Liberty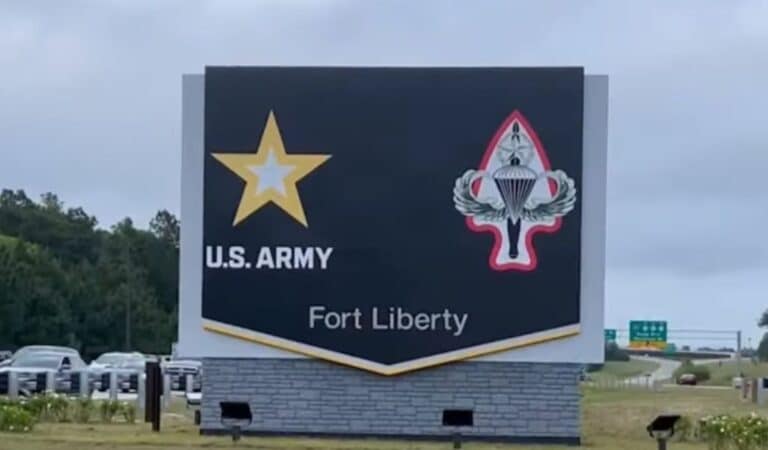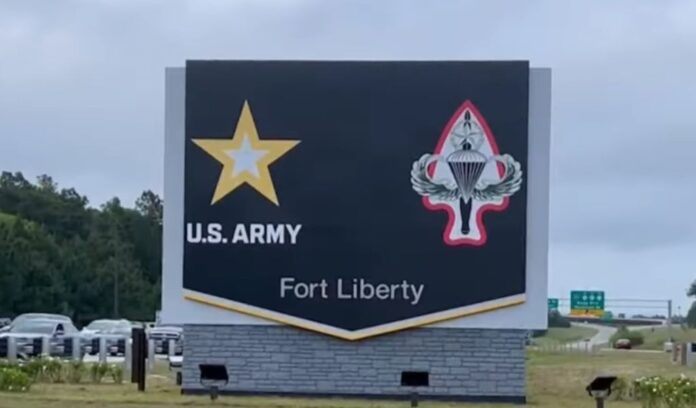 Listen to the Podcast:
Fort Bragg in North Carolina, which bears the name of Confederate Army General Braxton Bragg, was formally changed to Fort Liberty on Friday.
The renaming ceremony on Friday was a component of a nationwide initiative to remove references to the Confederate States of America from the names of nine U.S. Army facilities, as suggested by the Department of Defense's Naming Commission.
Fort Benning in Georgia and the former Fort Hood in central Texas were renamed Fort Cavazos and Fort Moore, respectively, last month. With further modifications to come, Fort Lee was renamed Fort Gregg-Adams in April.
Fort Liberty was not given a specific name; as opposed to the bases that had previously been renamed, which were chosen to honor former troops or Army families.
Each name was examined and discussed. In the end, any of them may have been selected, according to commanding general of the XVIII Airborne Corps Lt. Gen. Chris Donahue. "On only one, a consensus could not be achieved. How could you decide on one while leaving the others behind? There wasn't a suitable name. There were no names that adequately captured the topic of this post.
The community panel entrusted with renaming the base gave former and present Medal of Honor recipients, like Sergeants Alvin York and Robert J. Miller, some thought.
Names of troops from "all legendary tenant units," such as the 82nd Airborne Division, the United States Army Special Operations Command, the Joint Special Operations Command, and the 18th Airborne Corps, were taken into consideration, according to Donahue.
One of the American Gold Star Mothers, Patti Elliot, brought up the idea of liberty, which led to the final choice of the new name.
According to the news release, "The name Liberty honors the heroism, sacrifices, and values of the Soldiers, Service Members, Civilians, and Families who live and serve with this installation." We see this as the next chapter in our history and are looking forward to celebrating the contributions of all of our military heroes, no matter their age or background.
The Sunset Liberty March, a new daily march the base will do to honor the "service, sacrifices, and legacy of Liberty," was previewed during the opening of the three-day celebration on May 30. On Thursday, the marching site enjoyed its official grand opening.
The casing of the Fort Bragg garrison colors and the uncasing of the Fort Liberty colors, which symbolized the redesignation of Fort Liberty, were both done on Friday.
Liberty has always existed, declared Donahue. "Liberty has always permeated this region."
Subscribe to Our Latest Newsletter
To Read Our Exclusive Content, Sign up Now.
$5/Monthly, $50/Yearly