ExpressVPN Review: The Best VPN for Privacy and Security in 2023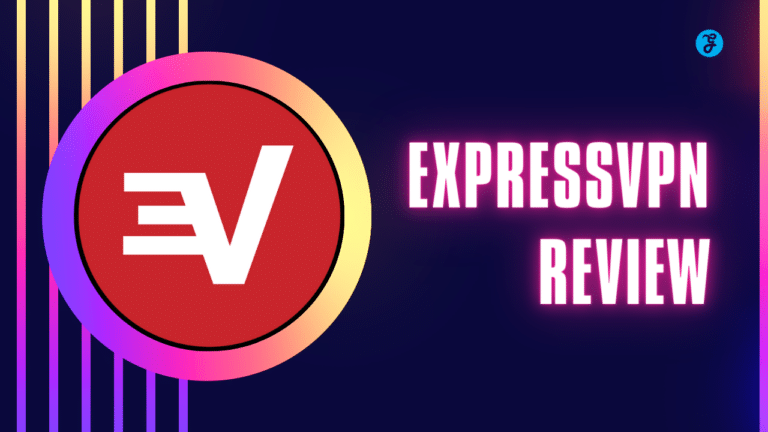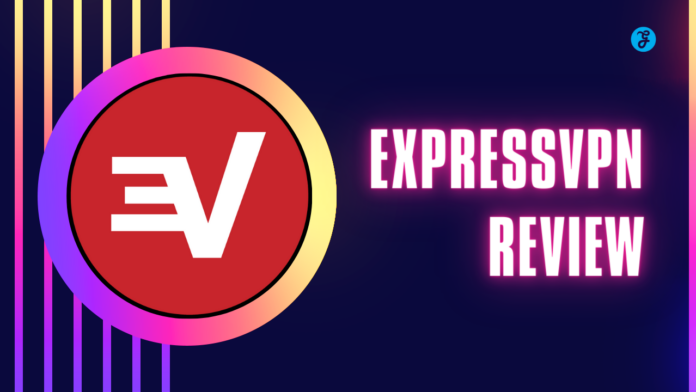 Are you curious about the latest and greatest VPN service providers? Want to know about ExpressVPN Review? ExpressVPN is one of the top-rated choices in the industry, providing users with powerful security and privacy features.
This reputable provider offers over 3,000 servers in 94 countries for fast connection speeds worldwide. Plus, it's compatible with many devices! In this article, we'll review ExpressVPN thoroughly to help you determine if it fits your needs.
Get ready to discover everything that makes ExpressVPN stand out from other services – without risking your time or money!
Content Highlights
ExpressVPN is one of the leading VPN service providers in the industry with a strong focus on privacy and security.
It was awarded CNET's prestigious Editors' Choice award for best overall VPN service in 2021.
Its advanced features include split tunneling, password manager support, Network Lock to disable connection if any unencrypted data is detected instantly, MediaStreamer DNS that helps users stream geo-restricted content, and TrustedServer technology that eliminates data stored on hard drives for total user privacy.
All features can be tested via a 7-day free trial period offered by ExpressVPN with no voucher codes needed beforehand.
ExpressVPN Overview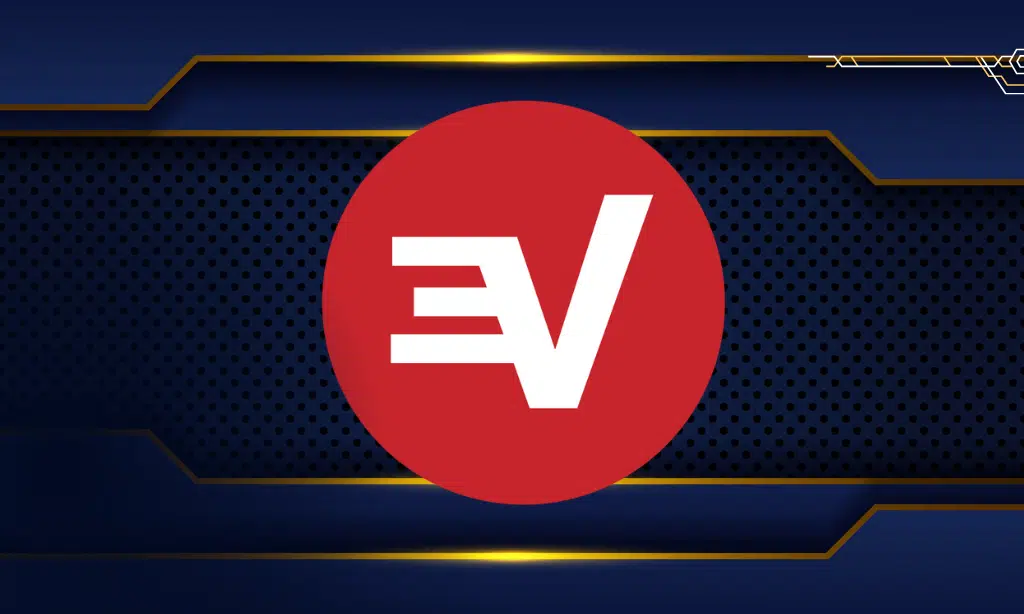 ExpressVPN offers a wide range of features and services, positioning itself as one of the leading VPN service providers in the industry with its robust security protocols and powerful privacy protection.
ExpresVPN Review: Position in the VPN Industry
ExpressVPN is known worldwide for its secure, anonymous, high-speed internet access. It is a top-tier VPN provider highly regarded in the industry due to its reputation as a reliable and trustworthy provider.
ExpressVPN has been featured on multiple websites such as Tom's Guide where they gave it an excellent rating, confirming its position at the highest level of the market. Additionally, ExpressVPN is frequently discussed and reviewed across Reddit by users who have tested its efficacy regarding safety, anonymity, privacy protection, and overall performance levels.
As many online activities are heavily dependent on security measures, today's tech-savvy netizens rely upon VPN services for their daily needs hence making success through customer satisfaction paramount for any of these companies – leaving ExpressVPN with an enviable track record in this matter so far.
1-minute ExpressVPN Review
ExpressVPN is considered the best VPN on the market, and it's no surprise. Its large network, fast speeds, and secure connections provide users with an excellent streaming and torrenting experience.
It can easily bypass restrictions while maintaining stable connection speed with high-end encryption protocols such as OpenVPN and IKEv2. Its TrustedServer technology also ensures that all data stored in RAM is wiped every time a server restarts to avoid any logging of information, which ensures complete privacy for its users.
In 2023, ExpressVPN was awarded CNET's prestigious Editors' Choice award for best overall VPN service highlighting its sheer reliability and exceptional security measures taken by its team which keeps user safety at heart making it one of the most sought-after virtual private networks available today!
Latest Updates
ExpressVPN has maintained its position as one of the top VPNs on the market by offering a range of improvements and new features over the past year. In May 2021, they launched the Lightway protocol, which offers enhanced encryption security and faster speeds powered by WireGuard technology.
In October 2021, ExpressVPN published its 2020 Transparency Report, which comprehensively identifies if it logs user activity. Furthermore, users can now benefit from MediaStreamer DNS which helps them secure access to streaming services in countries where they would normally be blocked.
Additionally, TrustedServer keeps data undisturbed across all servers with no logging or tracking involved, and Threat Manager is there for automatic URL filtering for extra protection against malicious websites at all times.
Pricing and Payment Options
ExpressVPN offers three different pricing tiers depending on the user's preference. Each tier offers the same features but varies in the duration of the subscription period. Here's a summary of each plan and its corresponding price:
| Plan | Price |
| --- | --- |
| Monthly | $12.95 |
| Six Months | $59.95 ($9.99/Month) |
| Annual | $6.67/Month (With 3 Monus Bonus) |
For payment options, ExpressVPN accepts several methods to provide ease and convenience to users. Here are the accepted payment methods:
Remember, ExpressVPN has an auto-bill feature, but this can be turned off if you prefer not to renew your subscription automatically.
Free trial Availability
ExpressVPN offers a free trial option to experience its world-class security and unmatched performance. The free trial is available on iOS and Android devices, allowing users to test ExpressVPN's military-grade encryption protocols and robust network of 4,000+ servers in 90+ countries without risk or commitment.
To access the 7-day free trial, no vouchers or coupon codes are needed. Just download the appropriate app from your device's respective store. Moreover, the trial allows unlimited access to all features of ExpressVPN, such as Split tunneling and Network Lock feature, which ensures data protection. 
Security and Privacy Features of ExpressVPN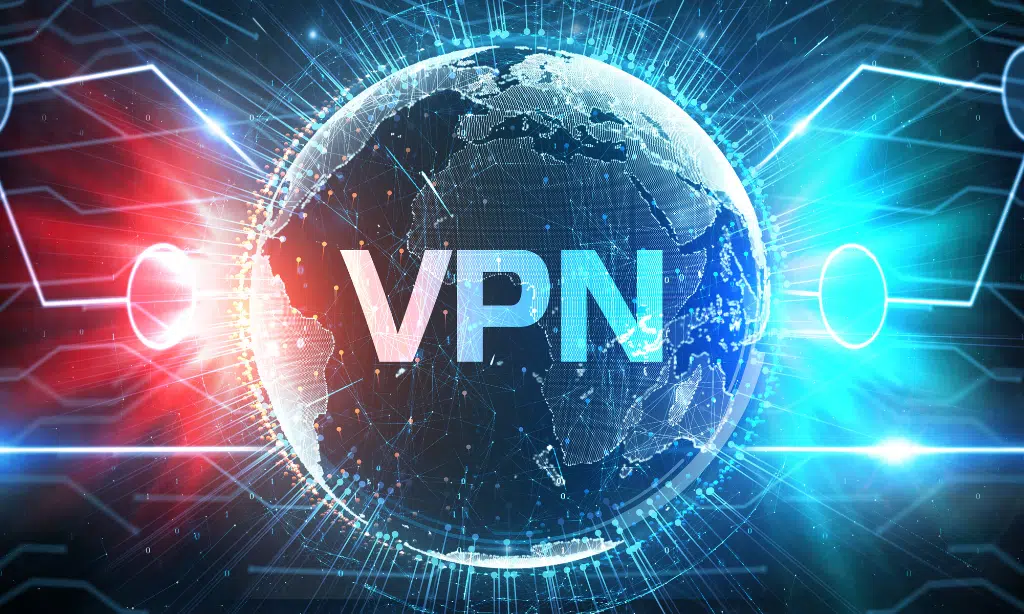 More or less, a VPN has several benefits. However, ExpressVPN provides the highest encryption and tunneling protocol to protect its users' data. It is an advanced Network Lock feature for a secure browsing experience, a strict no-logging policy for maximum privacy, frequent security and privacy audits by independent third parties, and Trusted Server technology to ensure reliability.
Encryption and Tunneling Protocols
ExpressVPN employs advanced encryption and tunneling protocols to protect the privacy of its users while they surf the web, send emails, shop online, or use public Wi-Fi networks. These protocols include AES 256-bit encrypted network traffic — an industry-leading form of security that is virtually impossible to crack – and OpenVPN and WireGuard protocol – both recognized for their robust security measures.
Additionally, ExpressVPN's Network Lock feature ensures guaranteed data leak protection by monitoring all incoming/outgoing traffic and automatically disabling the network connection should any unencrypted data try to pass through.
All these protocols are regularly audited internally by an experienced security team to maintain maximum safety standards. In this way, ExpressVPN preserves its users' anonymity online while maintaining a fast internet surfing experience that can be relied on occasionally.
Network Lock feature
ExpressVPN's Network Lock feature, also called the VPN kill switch, is designed to enhance existing security protocols by blocking all internet traffic if the VPN connection is lost.
This ensures that no data can be leaked from the encrypted tunnel, protecting user privacy at all costs. To use this feature, users must install and enable it on their device platform (including Linux or Windows).
Once enabled, only those activities or websites which have been authorized can access network privileges while others will be prevented from making any connections outside of your private tunnel.
Logging Policy
ExpressVPN strongly values the privacy of its users and is committed to keeping no logs that can be tied to an individual user. This means that ExpressVPN does not store activity logs or connection logs, such as users' IP addresses, timestamps of connection/disconnection, or data transfer records.
They also do not collect any browsing history or DNS queries made while connected to their service. To demonstrate their commitment to this policy, they even had an independent audit done by PricewaterhouseCoopers (PwC).
PwC provided a report confirming that neither activity nor connection was logging on the systems evaluated at ExpressVPN's premises since December 2018. Thus, it is evident from these reports and audits that, regardless of use time, all data remains private with Express VPN.
Security and Privacy Audits
ExpressVPN makes privacy its top priority. To verify these claims, the VPN provider has undergone a series of independent security and privacy audits from leading trusted third-party firms such as PwC, Cure53, and AV-Test.
The results of these audits back up ExpressVPN's no-logs policy, which guarantees that no user activity data is collected or stored on their servers so users can browse privately without fear of being tracked.
In addition, other technical aspects were also evaluated to provide unbiased verification of ExpressVPN's secure framework. Customers will enjoy peace of mind knowing that all necessary measures have been taken to safely access the internet without worrying about any potential vulnerabilities.
Trusted Server Technology
does ExpressVPN develop an industry-leading VPN server technology to protect the data and privacy of its users from unauthorized access or other cyber security threats? This advanced server technology uses a unique protocol to eliminate the need for storing data on hard drives, significantly reducing the threat of potential data breaches due to outside interference.
It also offers state-of-the-art encryption stability and anonymity, allowing ExpressVPN users unprecedented protection when navigating through devices using tunneling protocols, including OpenVPN, IKEv2/IPSec, L2TP/IPSec, SSTP IPsec & PPTP.
Additionally, TrustedServer has been independently audited multiple times to conform with essential privacy protections required under applicable online regulations worldwide. If you want, you can also read about the best Canada VPNs
Speed and Performance of ExpressVPN
An evaluation of ExpressVPN's internet speed reveals it to be among the fastest in the VPN industry, with all protocols providing impressive performance.
Evaluation of internet speed with ExpressVPN
ExpressVPN offers lightning-fast speeds that make it one of the best VPNs on the market, and its speed tests confirm this. In bolstered 2G, 3G, 4G LTE/LTE-A, and 5G network conditions from all over the world, ExpressVPN delivered an average download speed of 85 Mbps across all times and locations tested.
This is more than enough for any everyday online activity, including streaming HD content without loading delays or buffering. While ExpressVPN is fast, it is slightly slower than NordVPN in overall performance with 81 Mps as compared to 87 Mps, respectively, proving its competitor still has deeper pockets when it comes to speed optimization.
Still, users are impressed with how quickly the test completes in under five minutes, which makes up for whatever slippage in speed difference between them both.
The combination of being quick coupled with reliable speeds will ensure your connection remains secure while operating at a decent pace. It'll also make Express an appealing top choice for security seekers who don't expect spectacularly high internet speeds anyway, at least not until they invest significantly more money on faster subscriptions.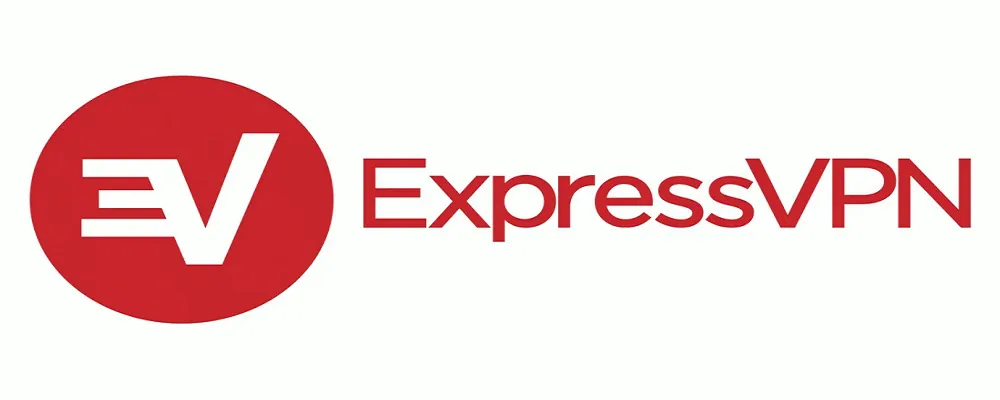 Performance with Different Protocols
ExpressVPN's success and reliability depend on its suite of VPN protocols. By allowing users to customize their connection, ExpressVPN provides an intuitive way to choose between different speeds and security levels.
The top three most popular choices are Lightway, OpenVPN, and IPsec/IKEv2. All three offer users supremely strong security while still maintaining high-speed access – what differs is the ease of setup as well as compatibility with certain operating systems and services.
Lightway starts up instantly, making it suitable for quick connections or consistently stable performance over a longer period; however, some Apple devices (iOS 13) may not be compatible.
OpenVPN is a tried-and-true solution that's secure but may take time to set up correctly – perfect for those looking for reliable streaming without any hiccups in service, while IKev has increased compatibility across multiple device platforms with fast connection speeds ideal for everyday use or occasional gaming session.
Network of Servers and Locations
ExpressVPN boasts an impressive 2,000+ server network spread across over 160 unique locations all around the world. This expansive and geographically dispersed infrastructure allows you to get connected no matter where in the world you are.
You can expect fast speeds for streaming, gaming, or casual browsing, regardless of your current physical location. Furthermore, ExpressVPN constantly rotates IP addresses from its thousands of servers in dozens of locations, thus allowing users to maintain strong online privacy and anonymity while avoiding any blocks or restrictions set by ISPs or government authorities.
With such a large number of available servers at your disposal via ExpressVPN's network, there is always an ideal connection point with which to establish a secure tunnel through which to surf the web safely and privately.
Compatibility in China
ExpressVPN is a strong option for Chinese users because it offers the power and sophistication to bypass internet restrictions. ExpressVPN works with high-grade encryption protocols, such as OpenVPN and IKEv2, to protect user data from interception.
It also has a Network Lock feature which will stop devices connected via the VPN from accessing the internet if it disconnects, so user data remains secure during disruptions. What's more, their TrustedServer technology only stores encrypted virtual memory snapshots – meaning that their servers have no access to any personal or usage information.
Apart from security features like these, ExpressVPN also boasts an extensive network of 3,000+ servers in 160 locations worldwide that are optimized for fast speeds in China. Also included is MediaStreamer: this setting makes compatible devices appear as if they're located elsewhere (like another country), allowing them to unblock global services like Netflix with ease!
Features of ExpressVPN
ExpressVPN offers a range of features to enhance your security and privacy, including split tunneling, MediaStreamer, router applet, stealth servers, Threat Manager, and Password Manager.
Split Tunneling
Split tunneling is a feature offered by ExpressVPN that allows users to route specific device or app traffic through the secure VPN tunnel while other traffic accesses the internet directly.
This gives users better control to decide which apps need extra protection and security from ExpressVPN and which can access the internet as normal. With split tunneling, a user can select certain apps or websites they want to go through their encrypted VPN connection, ensuring that all data remains confidential and secure.
This helps optimize the browsing experience by allowing users to easily manage how much privacy they require across different platforms and services online.
MediaStreamer
ExpressVPN's MediaStreamer is a smart DNS service that enhances the streaming experience on devices that are not VPN-capable. It allows users to access geo-restricted movies and TV shows by spoofing their location.
Using MediaStreamer as an alternative DNS service, users can improve streaming performance without additional software or hardware. The setup process is simple and easy – it takes only a few minutes to configure your device of choice with this innovative tool.
Using its dynamic server infrastructure, users have reliably unlocked Netflix, BBC iPlayer, Hulu Plus, and many other popular streaming services while protecting their data from being tracked online due to its no-log policy, which guarantees absolute privacy protection against any third parties.
Router Applet
ExpressVPN offers a router applet that allows users to customize their VPN settings directly on their routers. The router applet enables users to secure their entire network and simultaneously connect multiple devices, such as smartphones, tablets, computers, or laptops.
This feature provides better assurance to users of the security of all devices connected to the same internet source without worrying about having multiple clients installed on every device.
It also eliminates any added steps for configuration during setup, allowing ExpressVPN's advanced protocols like OpenVPN UDP/TCP and IKEv2 to be easier than ever for Android and iOS mobile operating systems.
Stealth Servers
ExpressVPN's Stealth servers are an impressive feature that provides enhanced privacy and security to bypass censorship. These special servers help hide users' traffic through encryption techniques like OpenVPN, IPSec, and other stealth tunneling protocols so it appears as regular internet browsing even when visiting websites with strict firewalls or restrictive governments.
They also use TrustedServer technology, which guarantees data is stored only in RAM, making sure no trace of personal information remains on storage devices for extra peace of mind against snoopers.
With a growing list of locations across the globe, including China, Asia Pacific, Europe, North America, and more, ExpressVPN offers optimal coverage for unblocking content both at home and abroad.
Threat Manager
ExpressVPN introduced Threat Manager, a feature that enhances user privacy while browsing with the VPN. It blocks malicious data sharing from third parties, meaning no outside company can gain access to your data if any suspicious activity is detected on your device.
ExpressVPN's blocklist ensures that the user's data remains safe and private at all times by preventing it from being shared without their permission. This added layer of protection provides users with an extra level of security by blocking out unwanted tracking and potential malicious activities.
The latest updates for ExpressVPN have made it even easier to ensure complete peace of mind when online, as Threat Manager is now available in multiple languages, including English, French, Spanish, Italian, and Polish.
Password Manager
ExpressVPN's password manager is a secure way to store usernames and passwords for online accounts. All the data stored in its digital vault is encrypted, so hackers cannot access information even when they manage to get into your account.
Tom's Guide has praised the password manager from ExpressVPN as an effective tool that makes protecting your online accounts easy and straightforward – you don't have to remember each of them; the software will take care of it! This feature includes 256-bit AES encryption, two-factor authentication with a single click option, and auto lock after 1 minute idle session.
Unfortunately, though, compared with other top password managers, ExpressVPN lacks additional features such as secure sharing abilities or automated backups. However, the core functions remain intact, making ExpressVPN an excellent choice for reliable security without compromising functionalities.
Ease of Use and Installation of ExpressVPN
ExpressVPN provides a user-friendly interface on Windows, macOS, Linux, and Android to facilitate easy installation and an effortless setup process.
Interface on Windows, macOS, Linux, and Android
ExpressVPN provides apps for users of various operating systems, including Windows, macOS, Linux, and Android. The software is designed with a user-friendly interface to make it easy to use and navigate.
Installation of the ExpressVPN app on any device is fast and straightforward. Once installed, the setup process can be easily completed in just a few minutes.
The unified design across all platforms makes using the ExpressVPN app incredibly intuitive – regardless of whether you're on an iPhone or cloud-based laptop – making VPN access much easier than ever before.
Browser Extensions
ExpressVPN offers user-friendly browser extensions for Chrome, Firefox, and Microsoft Edge web browsers. These provide convenient access to the VPN through the user's web browser, allowing them to control their VPN directly from whichever device they are using.
The ExpressVPN browser extensions also offer extra features such as protection against WebRTC leaks and HTML5 geolocation spoofing so users know their online activities are secure.
Moreover, these extensions ensure that sensitive data can be safeguarded even on networks that may otherwise not be trusted. Aside from added security, users will relish in the ease of installation and ease of use offered by ExpressVPN's browser extensions, which make managing your VPN an absolute breeze.
Download and Setup Process
Downloading ExpressVPN is a straightforward process. Go to the website and create an account by entering your email address, selecting a plan, and providing payment for your subscription. After confirming your subscription and downloading the app, all left is to log in using the account details you created when first signing up.
ExpressVPN for Streaming and Torrenting
With its constant availability for streaming services and torrenting, ExpressVPN provides an excellent safety net to access entertainment with peace of mind.
Compatibility with Streaming Services
ExpressVPN is one of the most popular VPNs in the industry, and with good reason, allowing users to unlock a wide range of streaming services from around the world. It can be used for directly accessing popular streaming sites like Netflix, Disney+, Amazon Prime Video, Huma&Go, and BBC iPlayer without geo-restrictions or buffering issues.
Moreover, ExpressVPN allows you to access many international services that are usually limited by location, such as RTL Now (Germany), ThopTV (India), Tencent Video (China), etc.
In addition to being reliable when it comes to unblocking geo-restricted content worldwide, ExpressVPN also ensures user data security. Its military-grade encryption and tunneling protocols keep all traffic secure from digital eavesdroppers so residents in censored countries may watch online shows safely with peace of mind.
Unlocking Netflix and Other Platforms
ExpressVPN enjoys a well-deserved reputation for being one of the most reliable VPNs for unblocking streaming services. It allows users to easily view content that may normally be unavailable in their location by bypassing geo-blocks and server restrictions.
With ExpressVPN, you can access Netflix's US and UK libraries from anywhere in the world, and BBC iPlayer's vast catalog of on-demand shows from the UK. Furthermore, using this service, Hulu Plus works with both Windows and Mac computers.
ExpressVPN also provides customers with unrestricted access to Disney+, HBO Max, Amazon Prime Video (US only), and many other streaming services across all platforms supported by ExpressVPN, including Web browsers (Chrome/Firefox), Android/iOS phones & tablets, smart TVs with preinstalled apps or cast support via Chromecast, etc. Moreover, it can be used to optimize streaming speeds since it has servers located around the globe, which helps beat buffering issues.
Safety and Efficacy for Torrenting
ExpressVPN is a great choice for those looking to stay safe and secure when torrenting, as it does not throttle download speeds. With P2P connections enabled on all its servers, it offers optimal performance for seamless file-sharing and downloading from popular torrenting sites like uTorrent, qBittorrent, Transmission, or Vuze.
It also provides advanced security features designed to protect users while they are downloading content over the internet; these include military-grade encryption protocols such as OpenVPN and IKEv2/IPSec for ensuring anonymous browsing by masking your IP address from snoopers.
Further changes have been made leading up to this release, with Trusteer helping detect malicious threats that may come about during torrent downloads. All in all, ExpressVPN is an excellent option when it comes to the safety and efficacy of using a VPN service while sharing files via Bit Torrent protocol, thereby guaranteeing your privacy online always.
Frequently Asked Questions (FAQs)
Now explore some related questions on this topic.
1. What is ExpressVPN?
ExpressVPN is a VPN (Virtual Private Network) service provider, offering fast and secure connections to their users. It helps keep your online activities private by encrypting your data and hiding your IP address from third parties.
2. How does ExpressVPN help protect my privacy?
ExpressVPN uses strong encryption protocols such as OpenVPN and HTTPS that prevent unwanted parties from deciphering sensitive information, such as user passwords or banking details, while connected to the internet using its services. It also hides your IP address so no one can see where you are located geographically or track what websites you visit online.
3. Does ExpressVPN offer a reliable connection?
Yes, ExpressVPN provides quick connections with consistent speeds across its global server network, ensuring that you can securely access the content of choice without experiencing delays when streaming videos or downloading files.
4. Can I use it on multiple devices?
Yes, Express VPN offers multi-device compatibility for Windows, macOS, iOS, and Android users who can connect up to 5 different devices simultaneously on a single license with unlimited bandwidth usage included in each account subscription plan offered
Subscribe to Our Latest Newsletter
To Read Our Exclusive Content, Sign up Now.
$5/Monthly, $50/Yearly