How Connected Ball Technology Is Changing the Game of Football?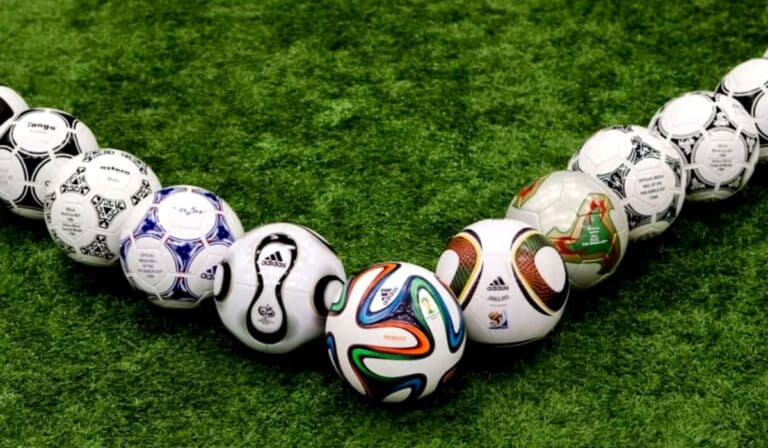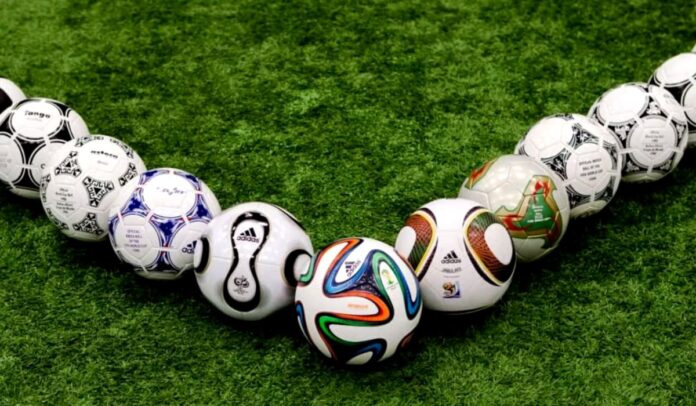 Have you ever thought about what makes the FIFA World Cup Ball more than just a soccer ball? Beyond being kicked and passed by world-class footballers, this isn't just any ordinary ball. Packed with cutting-edge technology, it's much more than meets the eye.
Measuring ball speed, tracking the distance it's travelled, and even player positioning, the OCEAUNZ Final Official Match Ball has made history. It's the first ball in a FIFA Women's World Cup Final to boast connected ball technology. But what does that entail? Let's dive deeper.
Connected Ball Technology
Ever wondered what's behind the term "connected ball technology" in the world of FIFA match balls? It's not just a fancy term to impress. This technology is genuinely shaping the future of football.
In essence, connected ball technology is a game-changer. It records data and offers deep insights into match dynamics. By working together with player positioning data and using artificial intelligence, it can meticulously track movement and player spacing on the pitch. One of its coolest applications? It boosts FIFA's semi-automated offside technology. This means that Video Assistant Referees get real-time info, ensuring their decisions are both swift and precise.
For fans, this technology is a treat. Imagine watching a match and getting precise stats on ball speed, spin, and the journey it took before nestling inside the goal. That's exactly what viewers can expect for the 2023 tournament.
If you're wondering about its reliability, don't fret. This isn't a mere experiment. The connected ball technology has already made appearances in major tournaments like the FIFA Arab Cup, the FIFA Club World Cup 2021 in Abu Dhabi, and the 2022 FIFA World Cup in Qatar. And according to adidas, the brains behind the ball, it underwent exhaustive testing with both professional and grassroots clubs globally before being approved, and it's reassuring to note that the ball's performance remained unaffected.
How Connected Ball Technology Works?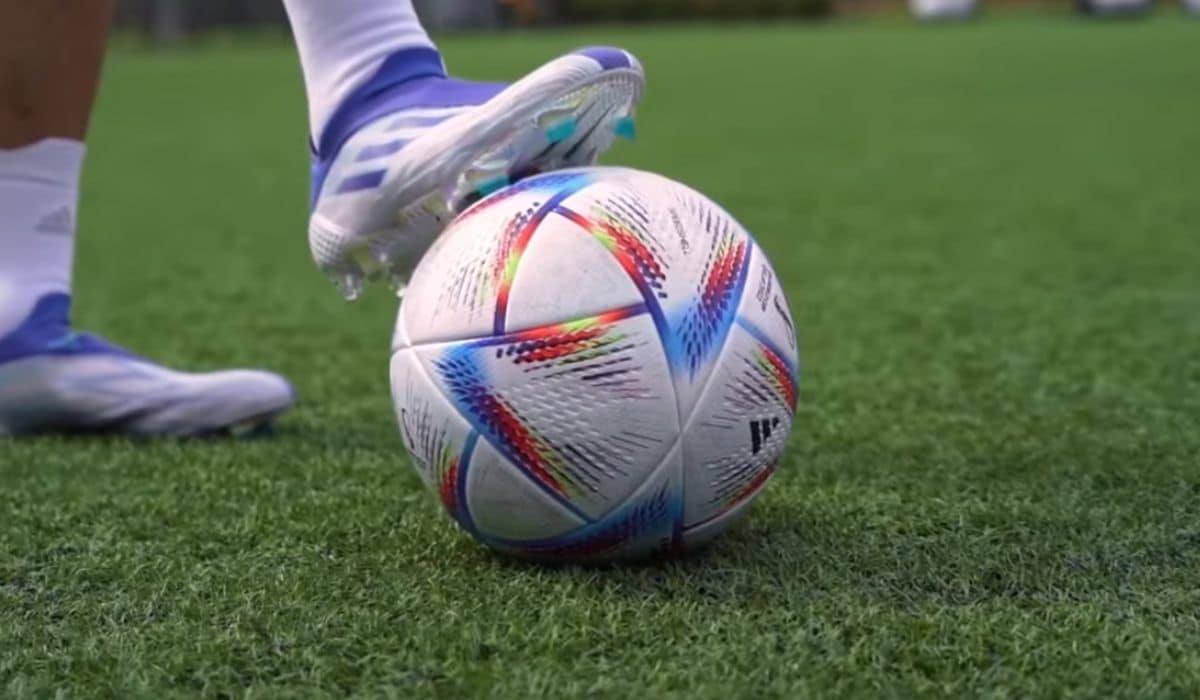 In plain speak, the latest connected ball technology is all about sensors and motion tracking. Here's how adidas breaks it down: Inside the ball, there's a cleverly designed Suspension System. This anchors a super-responsive 500Hz inertial measurement unit (IMU) motion sensor right at the ball's heart. It's this sensor's job to track and dissect every tiny detail of the ball's movement, all without throwing off its spin or path. And guess what? It's powered by a rechargeable battery that charges up via induction.
Here's where it gets cool: adidas didn't cook this up all on their own. They teamed up with FIFA and the tech whizzes at KINEXON. Their shared dream? Elevating live match data. With this new tech, Video Match Officials are in for a treat. They can now get ultra-precise data, 500 times a second, pinpointing the exact moment a player interacts with the ball.
This isn't just tech for tech's sake. It's all about refining the game. This smart ball helps nail down offside calls and spots those tricky-to-see touches. In essence, it's a game-changer for making VAR decisions quicker and more accurate. How cool is that?
FIFA Women's World Cup 2023 Ball
While everyone's talking about the new connected ball technology, let's not forget the ball itself—it's quite the showstopper. On August 14, adidas gave us a sneak peek of the OCEAUNZ Final Official Match Ball. This beauty is set to grace the field during the semi-finals, third-place play-off, and the grand final of the FIFA Women's World Cup Australia and New Zealand 2023.
As with previous World Cup balls, this one too captures the essence of its host. This time around, it's all about the breathtaking Sydney skyline. Solène Störmann, who heads Football Hardware at adidas globally, shared that the warm hues of orange and gold aren't just a design choice. They echo the mesmerizing evening sunsets that light up Sydney and, of course, the rich golden hue of the FIFA Women's World Cup trophy itself.
Störmann put it beautifully: "As this World Cup draws to a close, we wanted a ball that celebrates the tournament's unforgettable moments. And what better way than with a ball that's at the heart of all the action?" What's even cooler? This isn't just about aesthetics. A portion (1%) of the net sales from this ball goes towards uplifting the future heroes of women's football. It's a nod to the bright future of the sport and the young talent ready to take the stage.
CTR-core
Ahead of the nail-biting first semi-final, adidas pulled back the curtains on the OCEAUNZ Final Official Match Ball. Making history, it's the first ball in a FIFA Women's World Cup Final to sport the cutting-edge connected ball technology. But that's not all. This ball has a little something extra up its sleeve – a brand-new core that adidas proudly dubs 'CTR-CORE'. What's it for? To up the game, ensuring the ball's accuracy, keeping its shape spot-on, and holding onto that precious air inside. It's all about taking football to the next level.
Speedshell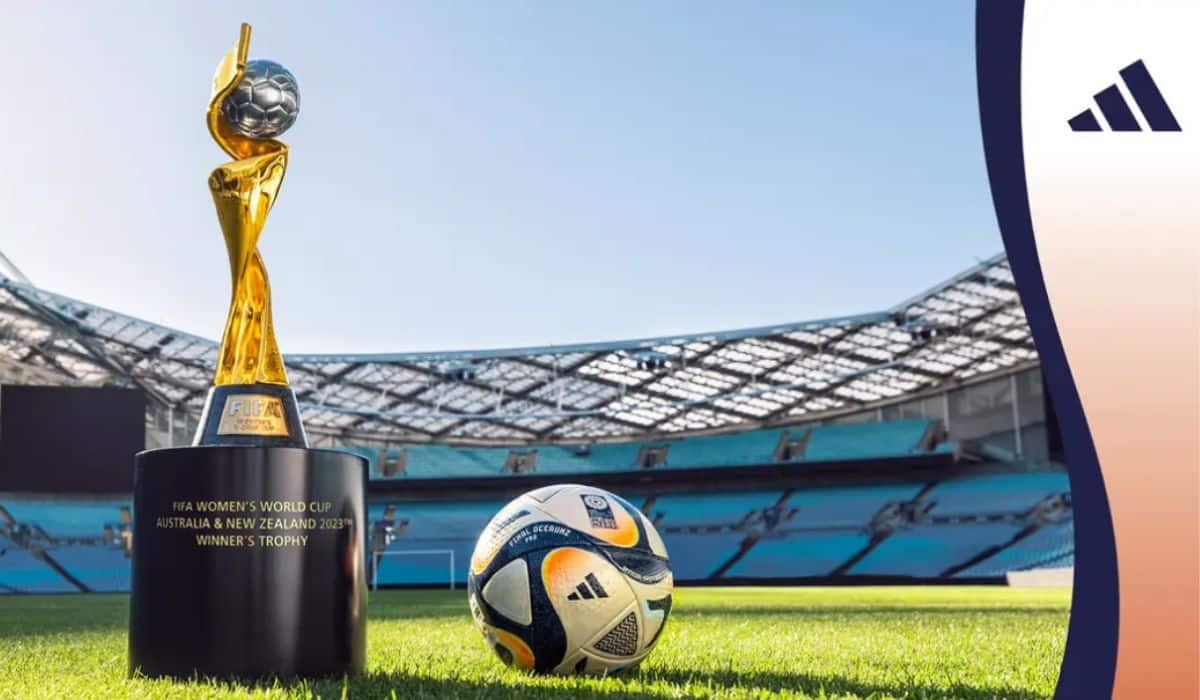 The official match ball's got another first-timer: a sleek SPEEDSHELL polyurethane (PU) skin. This isn't just for looks. Adidas says it's about upping the game, thanks to a revamped 20-piece panel shape that's all about boosting aerodynamics. Störmann clues us in that these tweaks aren't just on a whim. They're part of a bigger picture, a step-by-step strategy to make watching the game better each time. And this final? It's going to be one for the books.
Störmann adds a touch of excitement, saying, "All eyes are now on Sydney for the grand finale of what's been a jaw-dropping tournament." She's buzzing to see the new OCEAUNZ ball in action on the grand stage and sends out a big "good luck" to all the teams battling it out for the ultimate football honor.
Where to Purchase 2023 FIFA Women's World Cup Ball?
Good news for football enthusiasts! If you've been following the 2023 FIFA Women's World Cup and want a special memento, adidas has got you covered. The OCEAUNZ Final Official Match Ball, which is the official game ball, is now up for grabs. You can snag one for €150 (AUD$240). Just head to select adidas stores or check out their online shop. Grab yours and hold a piece of football history!
FAQs about Connected Ball Technology
What is Connected Ball Technology?
Here's something cool for the tech and football fans out there! adidas has introduced a nifty feature to the FIFA World Cup ball – the connected ball technology. Think of it as the ball's way of communicating with the VAR (Video Assistant Referees) system. This new tech houses an internal motion sensor that dishes out real-time data, like ball speed, spin, and how far it's traveled. Plus, it's playing a key role in FIFA's push towards semi-automated offside decisions. Talk about a game changer!
What is the Design of the 2023 FIFA Women's World Cup Ball?
Check this out: The OCEAUNZ Final Official Match Ball draws its design cues from Sydney's breathtaking sunsets. With shimmering orange and gold touches, it's like holding a piece of the skyline in your hands!