Causes of Accidents at Construction Site and How to Deal with Them?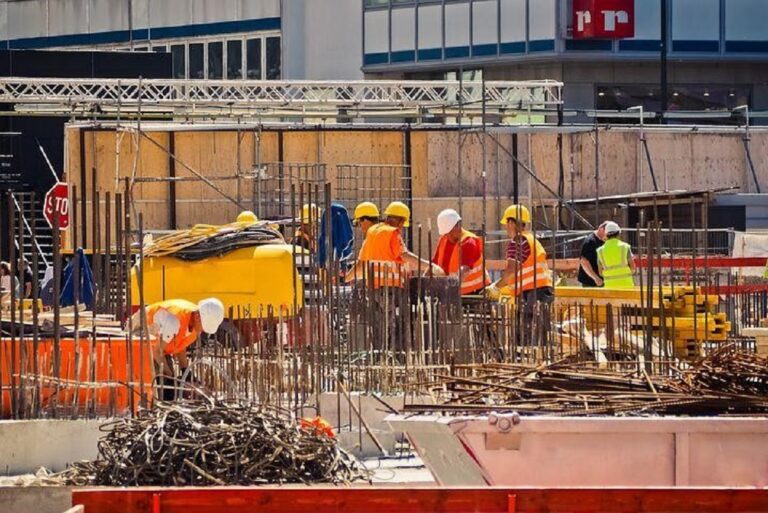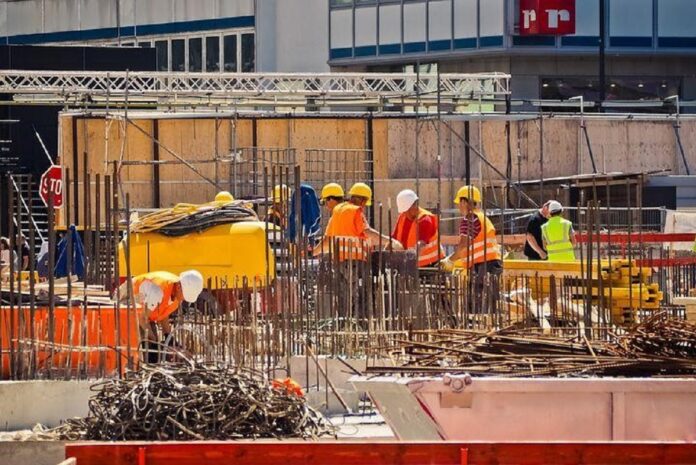 Construction work is not only labour-intensive—it's also very dangerous.  
Indeed we need to salute the labourers as they work hard and take risks to earn a living and support their families. The labourers, mostly at the construction site, face a large number of difficult challenges due to the hazardous nature of the place.
According to the (ILO) International Labour Organization, more than 2.3 million workers go through fatal injuries every year at the workplace. Approximately one out of six fatal accidents at the construction site workplace have been reported globally. Construction
When any labourer gets injured, not just he but the whole of his family suffer as they don't get any support from their construction companies. Labourers have to take leave due to injury and this affects their wages. Further, they have to manage their medical expenses as well.
Well, very limited labourers are aware of their rights and there are very few injured workers who take legal help from the accident lawyers to get their compensation for the medical expenses and failed wages. You can take free consultations from Chicago Construction Accident Lawyer and they will surely guide you about your rights and fight for you.
Hence, it is crucial to take serious safety precautions, report files and take legal help so that we can overcome these casualties because one of the main reasons for these casualties is the negligence of contractors or employers.
Most accidents can be prevented through proper safety measures and training. But if the project owner and general contractor failed to put them in place and then an accident ensues where you got involved, you shouldn't bear the brunt of the accident. You don't have to lose all your life savings attending to your medical condition and recover independently. Reach out to a construction accident lawyer to help you.
It is the responsibility of both contractors and owners to raise awareness regarding safety precautions and provide safety gear too. They should focus on budget, time and management for the well-being of labourers at the workplace. Managers are oblique to survey construction sites on the regular basis to check the safety performance of equipment and machines and make it confirm that all workers are following safety measures.
What Are The Most Common Safety Violations At The Construction Site?
It's a crime or violation to do negligence at the workplace and ignore safety precautions. According to OSHA, there are numerous safety violations at construction sites that lead many labourers to fatal and non-fatal injuries.
Inappropriate fall protection procedures

Unstable scaffolding

Dangerous ladders

Inappropriate training for protecting oneself and others

Unsafe machinery and Inadequate machine screening and guarding

Inefficient communication standards during high volume machine work

Deficient respiratory protection

Failure to control hazardous machine fuel, energy and pollution
Most Common Causes Of Accidents At The Construction Sites
You must be following all the precautionary measures at the workplace but sometimes you face casualty due to negligence of the third party. Some most common causes of accidents at the construction site are
Accident due to fall from height or falling object
According to statistics, it has been reported that 42% of construction site casualties happen due to falls from height. Emergencies such as
falls from ladders or heights

being clashed or hit severely by falling objects

and most dangerous is scaffold collapses
All these casualties can result in traumatic injuries or even cause death. Most of these accidents can be avoided by following proper guidelines and using safety gear, which must be provided by constructors to their employers.
Employers and managers should also ensure that scaffolds, ladders, and other equipment are correctly set up and inspected regularly to minimize the risk of accidents. This should be included in the list that needs to be inspected for the day before everyone starts working.
These accidents happen during the renovation or repair of buildings. Falling debris or ceiling or roof collapses can lead to severe injuries and death.
Demolition workers should be trained to recognize potential hazards, such as unstable structures, electrical wiring, or hazardous materials. These hazards should be identified before the actual demolition job. Workers must be provided with the necessary equipment, such as PPE and safety harnesses, to protect themselves from harm. Also, the equipment and machinery to be utilized must be properly inspected.  
Forklift and Crane Accidents
Cranes and forklifts are heavy machines that carry tons of weights. These machines are regularly used on construction sites but need practice and special training to operate correctly.
However, lack of proper training, undetectable machinery defects and failures can lead to dreadful crane and forklift accidents that can cause severe fatal and non-fatal injuries.
Aside from training on how to use these heavy machinery, they must also be regularly maintained to ensure they're working correctly to prevent accidents on site.  
Various tragedies happen at construction sites that can lead to fires and explosions like
Gas and chemical leakage

Electrical sparks

Equipment or Machines malfunctioning

Inappropriate handling of flammable materials
These calamities cause burns of high grades and employers can face severe dangers and even death. These accidents can be avoided by proper maintenance.
Slip and fall mostly happen due to wet or greasy floors, debris on the floor, unsafe stairs or poor lighting. These kinds of accidents can cause severe backbone injuries or broken bones, lacerations, sprained ankles and many other injuries that can lead to long term leave from work.
In last what to do after an accidental situation
It is mandatory to take help for proper investigation to uncover who was responsible for the accident. It's an obligation of work authorities or constructors that they should take a step to help the injured and support the families of deceased labourers. If they are not co-operating and you or your colleague have faced any negligence that caused the accident, it's your right to contact the Chicago Construction Accident Lawyer. They will collect evidence and help you to recover full compensation for everything you have lost in an accident at the construction site.