16,000 People Are Evacuated From Canada's Atlantic Coast Wildfire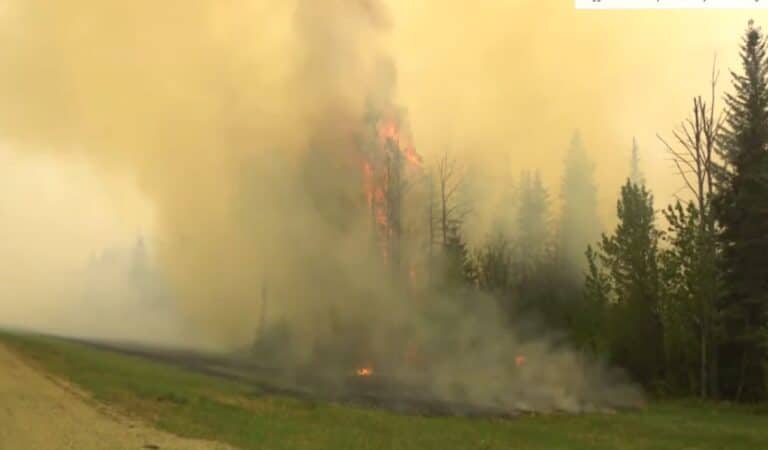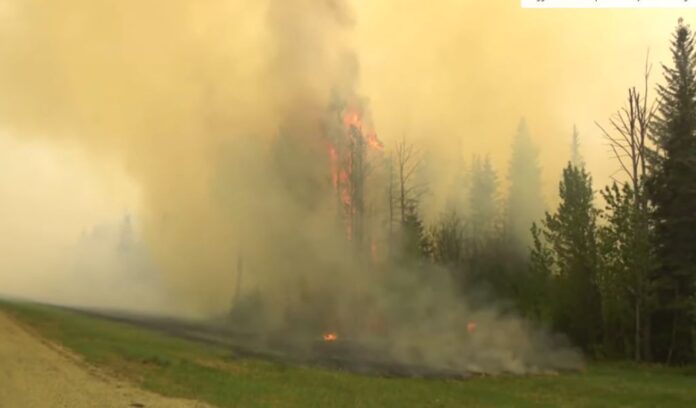 Listen to the Podcast:
The leader of Nova Scotia asked people to stay out of the woods and not do anything that could start more fires after a wildfire on Canada's Atlantic coast destroyed about 200 homes and other buildings and forced 16,000 people to leave their homes.
"It's a big deal. "It's heartbreaking," said Premier Tim Houston, who banned all activities in the woods after going to see how bad the damage was.
Many people wanted to go back to their homes and pets on Tuesday, but fire officials were worried that the dry, windy weather could cause a "reburn" in the neighborhoods that had to be evacuated. The long-range prediction says that it will be warmer on Wednesday and that it won't rain until at least Friday.
Houston said that the ban applies to all wooded areas and all trips and activities there. He said that covers all logging, mining, hunting, fishing, hiking, camping, driving off-road vehicles, and business on government land.
"Stop being on fire right now. Nova Scotia has a ban on burning. Last night, conservation police heard about six illegal fires. With three fires that can't be put out, eight fires yesterday, and 12 fires on Sunday, this is completely ridiculous. Do Not Burn!" On Tuesday, Houston said. "We have to do everything we can to make sure no new fires start."
The province's wildfire management group's forest protection chief, Scott Tingley, said it is safe to say that all of these fires were "very likely caused by people."
"It's probably possible to stop a lot of it. "Accidents do happen, so we really appreciate the message from the premier," Tingley said.
Halifax Deputy Fire Chief David Meldrum said that firefighters were putting out hot spots in the fire that started in the Halifax area on Sunday. He said on Tuesday that it was too soon to say exactly how many homes were damaged or lost, but the local government said it was about 200.
Dan Cavanaugh was one of about two dozen people who waited in a parking lot near Halifax on Tuesday to find out if their neighborhood homes had been burned down.
"We're just like everyone else in this lot," said the 48-year-old insurance agent. "We don't know if we have a place to live."
individuals were being called to be escorted to see what had happened to their properties as police officers noted names of individuals and called them.
An eight-person team was entering the evacuation zone, according to Sarah Lyon of the Nova Scotia Society for the Prevention of Cruelty to Animals, to recover animals that were left behind.
The majority of the 16,000 individuals who were instructed to evacuate their houses northwest of Halifax, many of which are just 30 minutes' drive from the port city's center, were among the total population. About 100 square kilometers (38 miles) are covered by the evacuation orders.
More than 40 people, including Sonya Higgins, who runs a cat rescue organization in Halifax, waited in a neighboring supermarket parking lot to be taken into the evacuation area, according to Higgins. From two houses, they aimed to save seven animals. She claimed that the pet owners who had gotten in touch with her had been "frantic" to discover and save their animals.
Subscribe to Our Latest Newsletter
To Read Our Exclusive Content, Sign up Now.
$5/Monthly, $50/Yearly