BRICS Summit: BRICS to Invest $100 Billion in Global Technological Innovation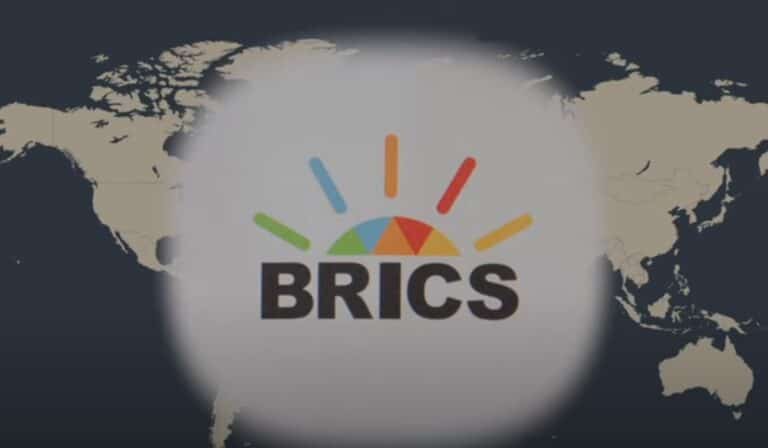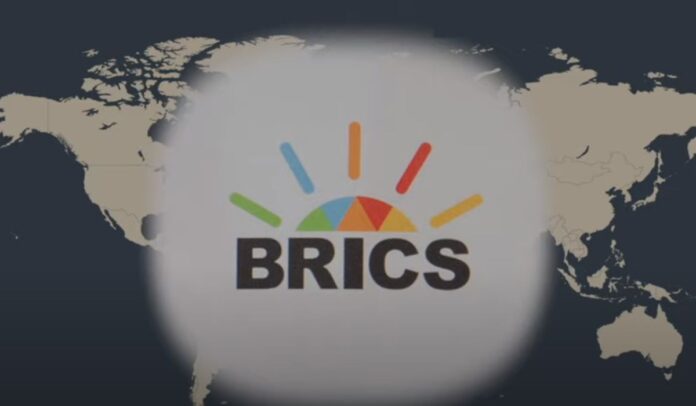 Emerging global giants are teaming up to advance in tech areas, from space exploration to e-commerce. Over the years, China's tech partnerships with other developing nations highlight how vital global teamwork is, especially in today's climate marked by rising unilateralism and protectionism.
Recently, top government officials from the BRICS nations – Brazil, India, China, Russia, and South Africa – met to discuss the future of international tech collaboration. China's Science and Technology Minister, Wang Zhigang, expressed the nation's eagerness to foster deeper tech ties and encourage more exchanges among BRICS countries. This sentiment was echoed in a joint statement that emphasized a unified approach to tech innovation.
And there's more collaboration on the horizon! The BRICS Summit, set to kick off on August 22, marks the first in-person gathering of its kind since the COVID-19 pandemic started. Leaders from these five countries will brainstorm on global challenges, hoping to bring a touch of stability to a rapidly changing world, as shared by Foreign Ministry spokesperson, Wang Wenbin.
China, with its booming economy and cutting-edge advancements in everything from wireless tech to quantum computing, has been generous in sharing its expertise with nations in need.
Take space exploration, for instance. China's National Space Administration (NSA) is in cahoots with the BRICS nations on a satellite program aimed at monitoring environmental shifts and predicting natural disasters. This initiative, born from a 2021 agreement, is an indication of China's willingness to share its space achievements, especially now that they've wrapped up their manned space lab project.
On the global stage, China's tech diplomacy has cast a wide net. They've inked tech collaboration deals with a whopping 161 countries, regions, and global organizations. Plus, they're a part of over 200 international agreements. Among their contributions? They've chipped in to build one of the world's most advanced telescopes and are part of the team developing a groundbreaking thermonuclear reactor. Climate change, food safety, and health research are other areas where China is collaborating with the BRICS nations and others.
And on the trade front? China's been South Africa's main trading buddy for 13 straight years. In 2022 alone, the trade between the two countries reached a robust $56.74 billion, marking a 5% increase from the previous year, as reported by the Foreign Ministry.
BRICS countries, comprising Brazil, Russia, India, China, and South Africa, are making waves in the world of science and technology. According to a recent report, they're responsible for a significant chunk of global R&D spending – a sixth, to be exact! And that's not all; they've also produced a quarter of all the world's science and tech research papers. Talk about punching above their weight! When it comes to exporting advanced tech products, these five countries have shipped out goods worth over a staggering $6 trillion, making up 25% of global exports in this sector.
At a recent seminar backed by the Ministry of Science and Technology, experts were buzzing about the immense potential BRICS nations hold. From exploring biotech and space tech to battling climate change and pioneering new energy solutions, the collaborative opportunities seem endless.
But it's not just on the governmental level; Chinese companies are also establishing their foothold in BRICS countries. China's trade relations with nations like Russia and South Africa are robust. And let's not forget about the tech-savvy consumers in India and Brazil, who can't get enough of Chinese smartphone brands like Xiaomi and Motorola.
It's incredible to see technologies that have become commonplace in China, such as mobile payments and online shopping, gaining traction in Africa. With the support of Chinese companies, African countries, which previously didn't have a strong tech scene, are now witnessing the growth of e-commerce networks, food delivery services, and more. The future of tech in these regions looks bright and promising!
Subscribe to Our Latest Newsletter
To Read Our Exclusive Content, Sign up Now.
$5/Monthly, $50/Yearly