Braves Clinch NL Division Title for 6th Staright Times, Eyeing Deeper Playoff Run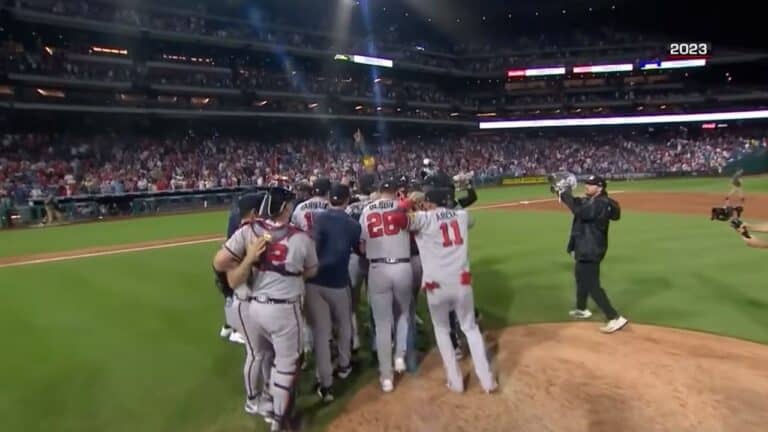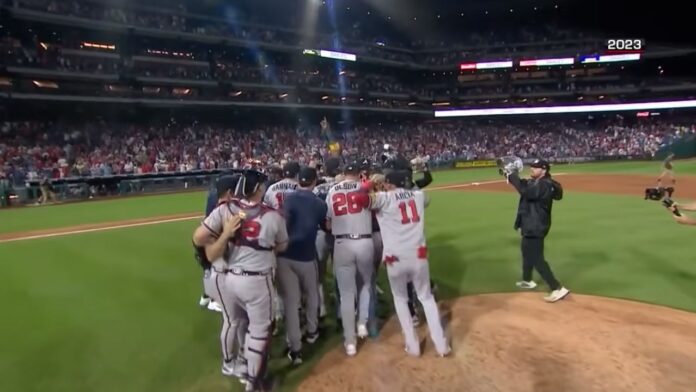 Even though they hadn't faced much competition, the Braves still relished the excitement of clinching their sixth consecutive National League East title.
They celebrated by popping open champagne and setting their sights on a deep postseason run, following their 4-1 victory over the Phillies on Wednesday night at Citizens Bank Park.
Braves manager Brian Snitker shared his thoughts, saying, "Every one of these moments is special, and they're never easy to achieve. You should savor every opportunity like this. As I told the team, 'Remember how this feels,' because it's a fantastic sensation that validates all the hard work you've put in.
Games remaining (16): at MIA (3), against PHI (3), at WSH (4), against CHC (3), against WSH (3).

Standings update: The Braves currently hold the lead in the NL division, which puts them in a prime position to secure a first-round bye. This would mean they'll await the outcome of the Wild Card matchups between the No. 4 and No. 5 teams. Their NL Division Series, consisting of five games, is scheduled to kick off on October 7th.
Austin Riley made a significant impact in the game by launching a two-run homer in the first inning. He continued to contribute with a sacrifice fly in the third inning. This offensive support backed up Spencer Strider, who managed to minimize the damage despite a challenging 36-pitch first inning. Strider went on to surrender only one run over seven impressive innings.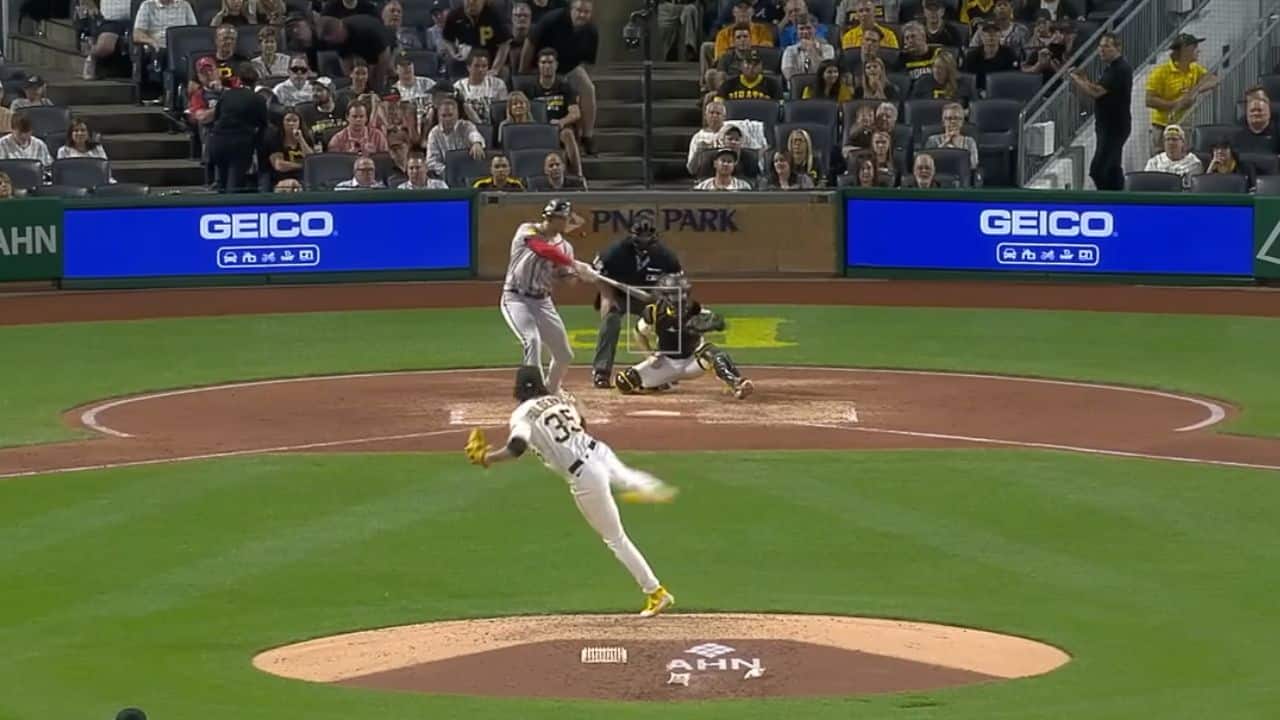 Once Kirby Yates secured the final out of the night, the Braves wasted no time in starting their celebration. They commemorated their latest division title right on the same field where their 2022 season had come to an abrupt end.
"It's a great feeling no matter how we achieve it," remarked Ronald Acuña Jr. with humility. "But we know the job isn't finished yet."
The Braves have now added another division title to their impressive tally, bringing their total to 23, the best in MLB. This accomplishment matches their second-earliest clinch date. The 1995 team also secured the NL East on September 13th, and the 2002 squad clinched on September 9th.
While clinching the division was the initial objective for the Braves, their sights are set on a larger goal. There's a possibility they could meet the Phillies once again in the NL Division Series, just as they did last year. However, regardless of the opponent, their ultimate aim is to recapture the excitement they experienced in 2021 when they clinched the World Series title.
There's something truly special about this group," Austin Riley reflected. "We have unwavering belief in each other, and we put in the hard work every single day. Coming to the ballpark is an absolute blast.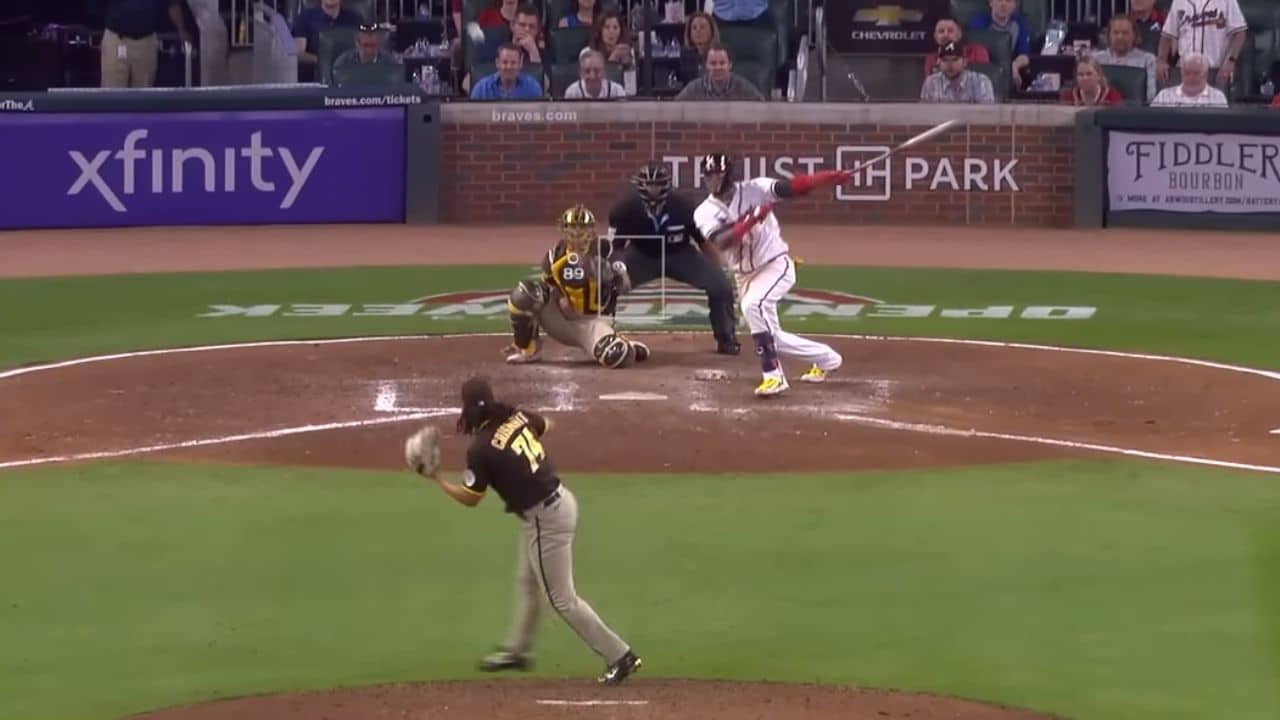 Thanks to the MVP-level performances from Ronald Acuña and Matt Olson, the Braves have consistently held the best record in MLB during the latter half of the season. Their quest for a second consecutive 100-win season is now just four victories away, a remarkable feat considering they endured significant stretches without key starting pitchers like Max Fried and Kyle Wright for at least three months. Additionally, they navigated the first month of the season without the services of reliever Raisel Iglesias.
Thanks to Bryce Elder's emergence, the rotation remained solid and found support from one of the most potent lineups in baseball. Throughout the season, the Braves held the top spot in their division after every game they played, except for April 2nd when they were half a game behind the Mets, who had played an extra game at that juncture. However, their true momentum didn't kick in until June 3rd when they embarked on a seven-game winning streak, highlighted by a sweep of the Mets.
This team has been absolutely remarkable," expressed Max Fried, who was sidelined for three months due to an inflamed left forearm. "We've faced our fair share of injuries this year, but there's something truly special about this group. Whenever one of us has needed a lift, someone steps up. It's been an enjoyable ride, celebrating the success of our season, and we're well aware that it's far from over. In fact, it feels like we're just getting started.
6 STRAIGHT!

The Atlanta Braves are 2023 NL East Champions! #ForTheA pic.twitter.com/dIWxcZf5Sg

— Atlanta Braves (@Braves) September 14, 2023
Since June 3, the Braves have been on a remarkable run, posting a 63-26 record. They began May with a four-game lead, extended it to seven games by the end of June, followed by an 11-game lead in July, and a 14-game lead in August. Ultimately, they finished the season with an impressive 17-game lead over the Phillies.
Spencer Strider weighed in, saying, "We set our sights on winning the NL East right from Spring Training. When you vocalize a goal and commit to it wholeheartedly, it impacts your preparation and focus. It enables you to stay laser-focused and resilient in the face of any challenges that come your way."
Spencer Strider has been a force against the Phillies, boasting an impressive 1.56 ERA over 40 1/3 innings across seven appearances. However, there had been lingering memories of his struggles in the third inning during last year's NLDS Game 3. This was despite his relatively sedentary status in the preceding three weeks due to an oblique strain.
In Wednesday's victory, Strider's ability to limit himself to just 74 pitches after a rocky first inning was reminiscent of how the Braves consistently distanced themselves from potential trouble this season. Both Strider and Bryce Elder stepped up and earned All-Star nods in the absence of Max Fried and Kyle Wright. Meanwhile, Charlie Morton showcased the enduring magic in his 39-year-old arm.
What truly sets this Braves team apart is its incredible offense. They've set a National League record with 282 home runs and are on track to reach 312, surpassing the AL/NL record by five homers. Notably, Austin Riley (35), Matt Olson (51), and Ronald Acuña (37) have all contributed with 35 or more homers. Marcell Ozuna is just one homer away from joining this exclusive club. Ozzie Albies, with one more homer, will make the Braves only the second team in history to have five players hit 30 or more homers in a single season, joining the 2019 Twins.
It's worth noting that the Braves' success this season isn't solely attributed to their MVP candidates. While Ronald Acuña Jr. is approaching a remarkable 40-homer, 40-steal season, and possibly even an unprecedented 40-70 season, and Matt Olson is on track to set both the franchise's home run and RBI records, their contributions are just one facet of what has been an exceptional year for the team.
As the season unfolds, there are more celebrations on the horizon, which could make this year even more memorable.
A.J. Minter summed it up nicely, saying, "Each division title holds its unique significance, but it's the next one every year that feels the most special. When we put on the Atlanta Braves jersey, our expectation is to be here year after year. That's what sets this team and organization apart and makes it truly special."
Subscribe to Our Latest Newsletter
To Read Our Exclusive Content, Sign up Now.
$5/Monthly, $50/Yearly