Berlin Marathon 2023: Kipchoge Wins Berlin Marathon Again, Assefa Breaks World Record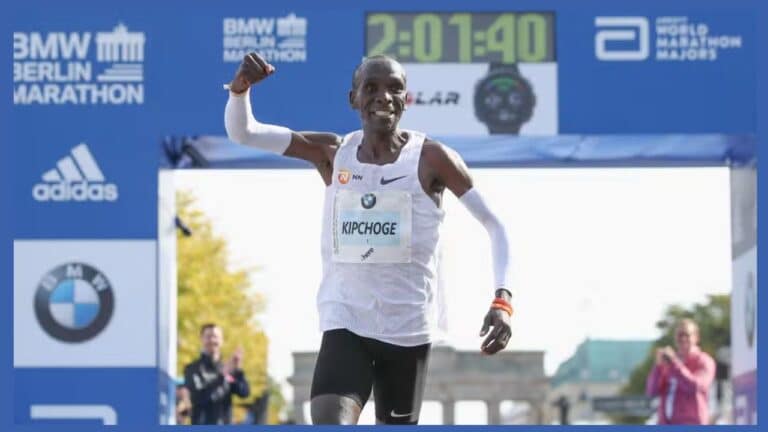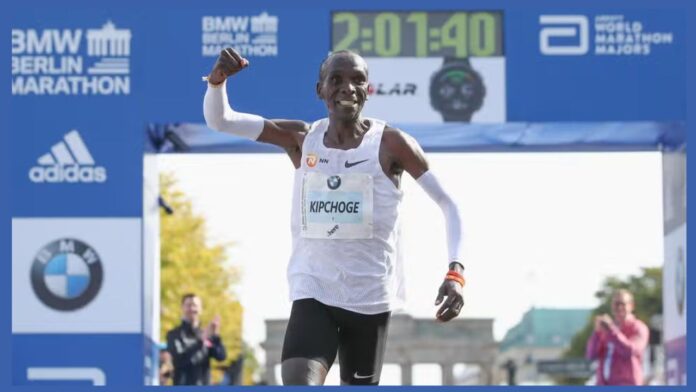 On Sunday, September 24, Eliud Kipchoge won the Berlin Marathon for the fifth time, and Tigist Assefa shaved more than two minutes off the women's record.
The 38-year-old double Olympic champion Kipchoge finished alone at the lead in the first race since coming in sixth at the Boston Marathon in April with a time of 2:02:42.
Second place was held by fellow Kenyan Vincent Kipkemboi, who was followed by Ethiopian Tadese Takele by 31 seconds.
Amos Kipruto, the winner of the 2017 London Marathon, was in the second group behind Kipchoge, Derseh Kindie, and three pacemakers after the first three kilometers.
The leaders were 16 seconds faster than the world record pace after 10 kilometers. At 16 kilometers, that time was as high as 23 seconds, but by the time they arrived at halfway in 1:00:22, it had dropped to 13 seconds.
At 26 kilometers, as they fell behind the world record pace, Kipchoge awoke from an almost trance-like state to speak to Hillary Chepkwony, the lone pacemaker left.
With just over 10 kilometers remaining, Kindie dropped behind the group's pace and quickly stopped. Chepkwony, who had recently exchanged blows with his NN Running Team training companion, soon followed. If you want you can also read – Neeraj Chopra Finishes Second in Diamond League Final, Jakub Vadlejch Takes the Title
In the last stages, the trailing pack did get closer and could see Kipchoge in the distance, but not close enough to bother the Kenyan hero.
After the race, Kipchoge admitted that he had anticipated breaking the world record but that's how sport works. "It didn't go as expected, but that's how sport is," he remarked.
"I've gained knowledge. Despite winning, I haven't shattered the world record. Every race offers a lesson to be learned. 
In response to questions about his chances of successfully defending his Olympic title, he stated that the results of the Berlin Marathon had no impact on his goals and that he would "put all my experience in next year's Olympics in Paris, and try to be the first human to win for the third time in history."
Read More: Aaron Judge Makes History to Become First Yankee to Hit Three Home Runs in Two Games in a Season