Why Baton 3 Pro is Best Light?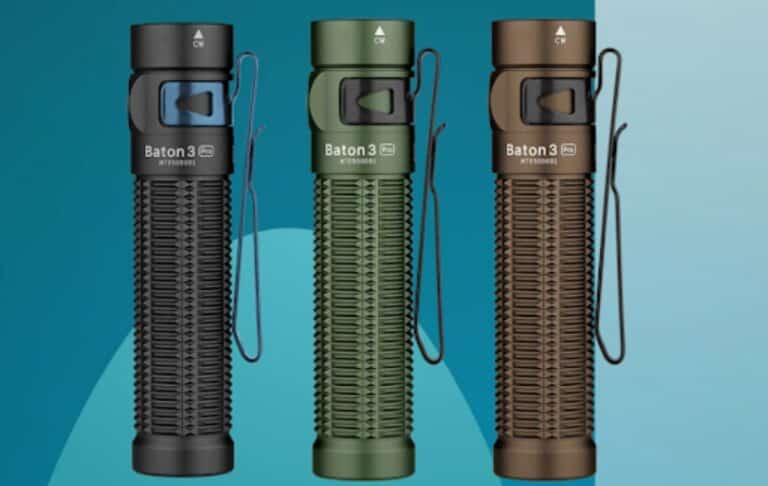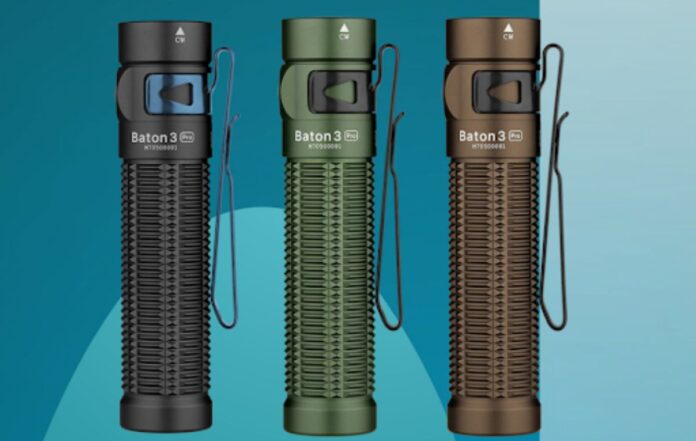 There are a lot of different kinds of lights at Olight. The i3E EOS and the i1R 2 Pro are two great keychain lights that they make. Like the Baton series, Olight also makes EDC lights. But that's not the end. There are gun lights, tactical lights, high-power lights, general lamps and lanterns, and now knives and pens. Most of the time, if you need to light something up, Olight has what you need. The attention to detail is one of the things I like most about Olight. In general, the quality is great, and anodizing and machining are great… they just know how to make something good.
This model, the Baton 3 Pro small rechargeable flashlight , is the newest one in the line. The Baton 3 Pro is a lot like the 16340-based Baton 3, but it is the size of the 1865-based S2R Baton II. It's a small EDC light that seems to have a lot of uses. It fits in your pocket, can be charged, is easy to use, and well… Please keep reading because I have to leave something for the rest of the review.
What's in the Box?
Some Olights come in great heavy-duty two-part containers that nest inside each other. The containers have bright pictures of the light inside and the contents are carefully arranged. Other lights, like some of the EDC models, come in nice but not overly fancy packaging that feels less like a display case and more like a real carton to be recycled. One of those was where the Baton 3 Pro came from. It looks good, gets the point across, and doesn't put too much in the box. When you slide out the inner, shaped plastic tray, you can see:
Battery for Baton 3 Pro (ORB-186C32)
Pouch MCC charging cable L-shaped stand Manual
When I first saw the Baton 3 Pro, I looked at my Warrior Mini 2 Cu and saw a lot of similarities. I like the Warrior, so I thought this was a good sign. But the Baton 3 Pro is not the same, even though it looks like the Baton 3. It has a single-side e-switch, while the Warrior had two switches and a tail port that could be used as a tactical or momentary switch. Because of this difference, the Baton 3 Pro falls into the Everyday Carry (EDC) category, while the Warrior could be thought of as a tactical light.
It fits in my pocket very well. The clip, which is already attached, can be used in either direction, so you could use it on a ball cap if you needed to. And when it's carried with the head up, it's almost a deep carry.
The Baton came with a pouch that can be used for travel or storage. The pouch feels like velvet and is a great addition. I had never seen the L-shaped stand made of steel that came with it before. It has a sticky pad on one side so you can stick it to a good spot (headboard, dashboard, desk, etc). The tail of the Baton is magnetic, so it sticks to the stand very well. And since the tail is very flat, it can easily stand on its tail even when it isn't magnetically attached to a surface.
The proximity sensor is another thing that Olight added to make it easier to use. When the Baton is in Turbo or High mode and it sees light coming back at it, it will drop the output to a few hundred lumens. This isn't a new feature for Olight. Several of their older models already had proximity sensors. But on those, the sensor was cut out of the optic, which could be seen. In the Baton 3 Pro, there is no set-aside area on the optic. It looks like there is a thin ring around the TIR optic. This ring might be a part of the sensor.
The Olight Baton 3 Pro is a nice light for everyday carry. It can be used for many different things, like hiking, walking the dog, in the garage, etc. And with its moonlight mode, it's not too bad for late-night tasks like reading a book or finding your way to the bathroom when there's not much light.
Quality of the Build and Warranty
The Baton 3 Pro is made of aluminum, which is what most flashlights are made of. After that, Olight put a great anodized coating on it. Mine was a nice shade of OD green. As I write this review, I don't have all the information I need about what colors will be available, but I'm sure Olight has a few.
The Baton 3 Pro has the same knurling design as the Baton 3. I'm not an expert on machining, so I'm not sure what to call it, but it's a set of big ridges that give you a lot of grip. Everything is nicely cut and chamfered, as I would expect from Olight. The clip uses a wider attachment point than usual, which should ideally keep it well attached to the body.
Warranty:
The Baton 3 Pro comes with a great 5-year warranty from Olight.
Contact the original seller within 30 days to get it fixed or replaced.
Contact Olight within 5 years of your purchase to have it fixed or replaced.
The battery and charging cord are covered for a year.
LED, Lens, Bezel, Beam, Reflector
In the past, most of Olight's customers have been members of the Cool White fan club. But in recent years, an increasing number of enthusiasts have asked Olight to make Neutral (or maybe Warm) White versions. It looks like Olight is listening now because a few new models have come out with both CW and NW, but both are still 70 CRI. One of these is the Baton 3 Pro, which lets you choose between Cool White (5700-6700K) and Neutral White (4000-5200K). For this review, Olight sent a CW version. On the bezel, it says both CCTs and the CRI rating, which is 70 Ra. The CW rating is also written on the side of the head.
The bezel is more of a holding ring for the TIR optic, as it sits flush with the top of the head. I can't really tell if it's made of plastic or aluminum, but it looks like it is. The TIR optic seems a little bit different, which is probably because the proximity sensor gives it a way to find the light that is being reflected back. As was already said, this is a different design than what was used before. There is no longer a tiny cutout for the sensor on the edge of the optic. The TIR does a good job of making a nice, even hotspot with just a little bit of spill. There doesn't seem to be much of a change in the color of the light. Even though Olight hasn't said for sure, it looks like a Luminus SST40. The Opple readings also seem to be in line with what I've seen on other SST40s.